delilah - Sunset Matte Bronzer
Get ready for your perfect complexion…
…at first swoosh!
The wait is finally over for that beautiful post-holiday, sun-kissed skin all year round with this bronzer!
If your complexion looks sallow, dull or tired, this instant complexion booster is the easy, sun-free alternative for safe and healthy results in every season!
For the quickest way to lift a dull complexion, simply swoosh your new:
delilah Sunset Matte Bronzer
The shortcut to youthful, summery and healthy-looking skin…
…but without any glitter or shimmer in sight!
Sunset Matte Bronzer gives skin that perfectly believable and naturally sun-kissed glow yet with a soft-focus, matte finish.
With a finely milled, buttery and silky formula, Sunset Matte Bronzer melts into the skin without leaving any patchy marks, dusty trails or orange tint.
In fact, the innovative soft-focus pigments help to hide any imperfections for a seamless and healthy-looking complexion.
Don't just look like a glowy goddess at sunset; rock that look all day (and all seasons) long! 
What makes this bronzer so unique?
Sunset Matte Bronzer (from the genius team at delilah!) will suit all skin tones and never look orange, ashy or shimmery…
…simply a chic, natural and subtle bronzed look.
It naturally sculpts your bone structure and lifts your complexion, and it's so easy to apply with a highly buildable texture for your perfect glow!
Sunset Matte Bronzer is the perfect everyday bronzer and makeup bag essential to keep you looking 'summer-snapshot' ready every day!
Ingredients your skin will love!
This nourishing formula is infused with some incredible skin-loving ingredients too!
Containing Vitamin E to help protect the skin and Jojoba oil for natural hydration, Sunset Matte Bronzer doesn't just feel ultra-light and comfortable; it also helps your skin stay smooth, plump and hydrated.
So, get ready to nourish and lift your entire complexion with one quick swoosh!
It's the easy (and healthy!) way to recreate your favourite holiday sunset glow, but naturally and safely – every day!
And that's not all…
…the luxurious packaging is an extra treat! 
This beautifully crafted aluminium compact is housed in the delilah signature grey velvet pouch that adds a further touch of class and elegance to the bronzer…
…not to mention, it keeps the compact protected and always stays looking chic!
Swoosh some life (and holiday glow) back into your face with this beautiful, matte bronzer that radiates all year round – come rain or shine!

Gives a smooth velvety finish and no shimmer for that naturally healthy look

Warm & subtle bronze tones that never look orange or 'fake' but leave your complexion with a believable warmth to wake up and lift your skin

Effortless & easy application thanks to the buttery soft powder to help you build up the depth of colour you desire

Smooth, even application leaves no blotching or streaking, just a flawless finish to your skin, giving its best 'post-holiday- glow!

Easily blendable without leaving any patchy marks or dusty trails, just a seamless complexion

Soft-focus pigments help hide imperfections for healthy-looking, polished and flawless skin

Finely milled, buttery and silky texture melts into the skin for a 'your-skin-only-better' look

Stunning compact, including a velvet pouch to protect it on the go or in your make-up bag.
Soothe and nourish skin with natural hydration thanks to Jojoba Oil which is rich in Vitamins A, D & E, antioxidants and skin-loving essential fatty acids - perfect for boosting collagen synthesis, which results in a plumper, smoother & younger-looking complexion

Nature's most effective antioxidant and skin protector, Vitamin E, fights skin damage and improves rejuvenation while supporting collagen production, leaving skin soft, nourished and hydrated with protective and natural skin-conditioning properties.
Award-Winning Brand
Don't just take our word for it – check out these outstanding awards that delilah has won:
CEW Beauty Awards 'Best New Make-Up Brand' 2016 - Winner
Beauty Shortlist Awards 'Best Make-Up Brand UK' 2022 - Winner
About the brand: delilah
delilah is a beautiful boutique British brand inspired by the pale pink Delilah rose and offers all women affordable luxury for everyday beauty. From the stunning packaging to the cleverly and lovingly made formulations, delilah is a rare gem that dedicates to making your beauty routine faster, simpler and much more luxurious!
At Beauty and the Boutique…
We love Beauty and Animals – so you always know the products we sell are never tested on animals.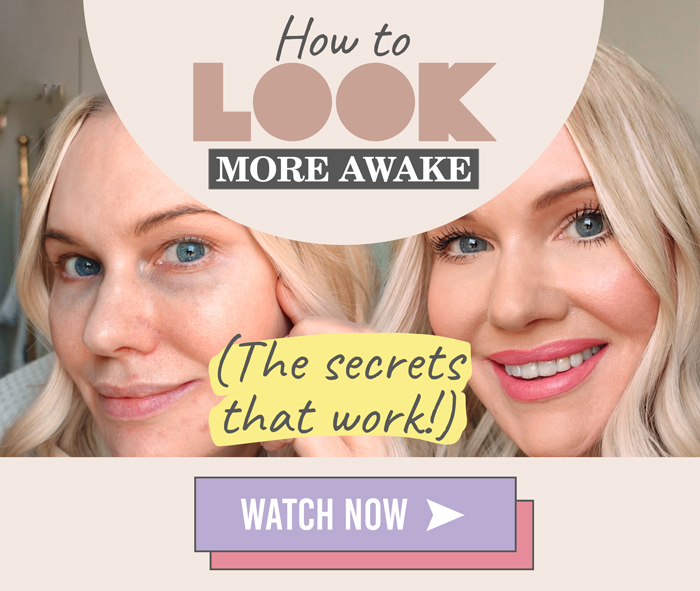 I hope you love using this delilah - Sunset Matte Bronzer as much as I loved hand-picking it for you!
Need more help?
Should you need more help with your new delilah - Sunset Matte Bronzer, be sure to get in touch with us 👉 here, we'd love to hear from you!
Show us your selfie!
We love seeing how you like to use your delilah - Sunset Matte Bronzer Send us your selfie wearing your new purchase 👉 here and let us celebrate you!