BATB027_The Best Smokey Eye For You!
Have you always wanted to master a subtle, sexy smokey eye look for that special occasion...
...but are worried about looking overdone, or like you've tried too hard? 
Make sure to watch my video above 👆 to learn just how easy it is by using only your fingers! 🤚
Plus, after you've watched all my expert advice in the video, find out more about the game-changing products I used below! 💡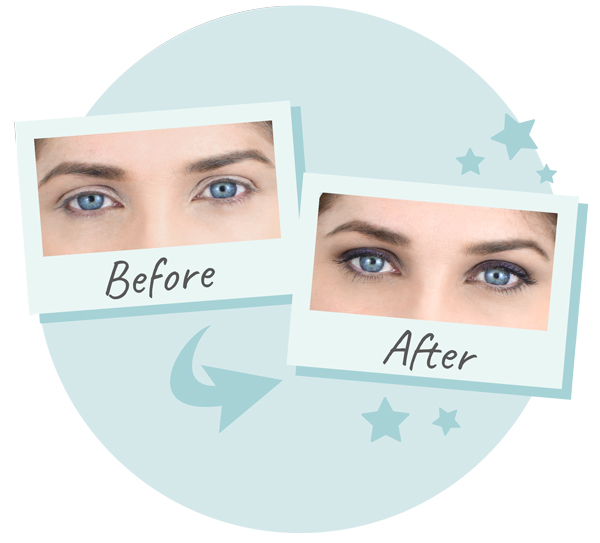 The secret to a beautiful smokey eye that looks soft and sexy is in the shade of shadow and eyeliner you choose! 
I've selected two products that work brilliantly together to make every eye colour stand out beautifully while still looking soft and sexy! 💗
First up from this duo is this matte eyeshadow in shade 'Tornado'!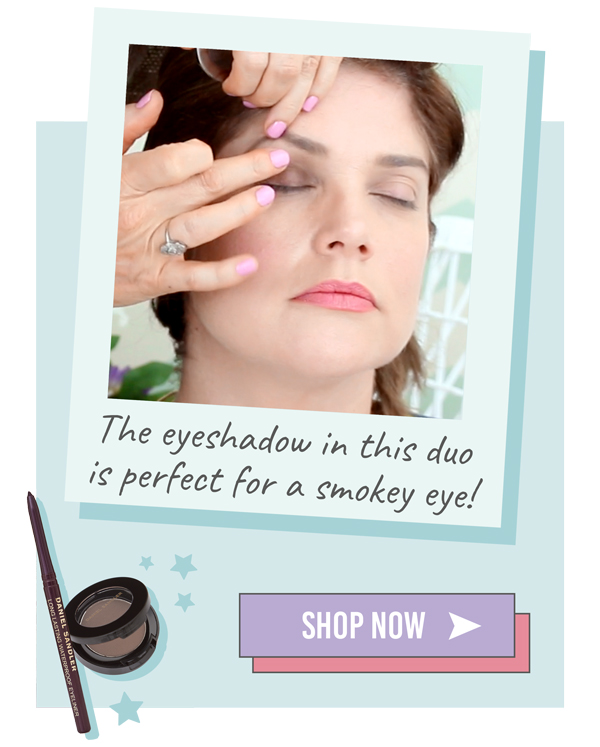 This is a mushroom-taupe colour that, at first glance, looks pretty unremarkable – you'd probably walk right past it in the store! 😅
But this clever shade works like magic on your eyes to give just the right amount of intensity of colour...
...while the formulation also makes the whites of your eyes look much brighter – genius! 🙌
The duo also contains a luxurious waterproof eyeliner which glides onto the eye like silk!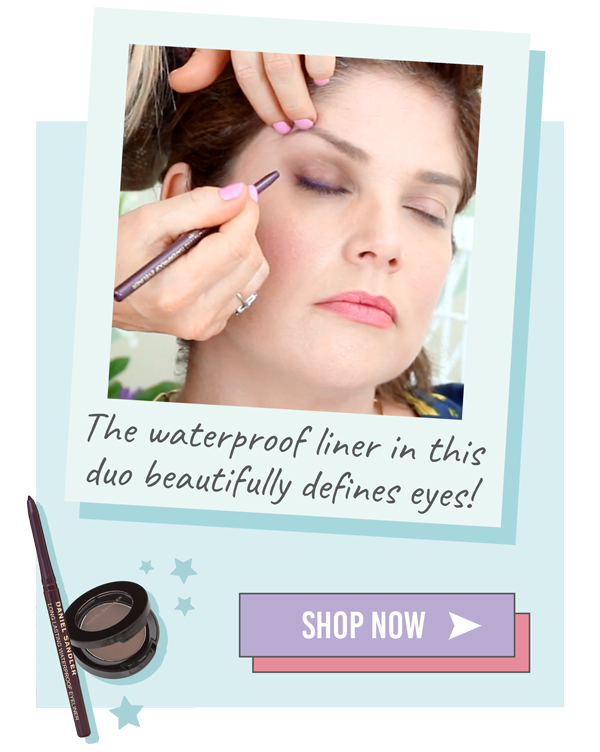 I love the purple shade of this liner as it gives a slightly softer, more natural frame to the eye while still giving intense colour 💕
Plus, the purple shade complements every eye colour beautifully!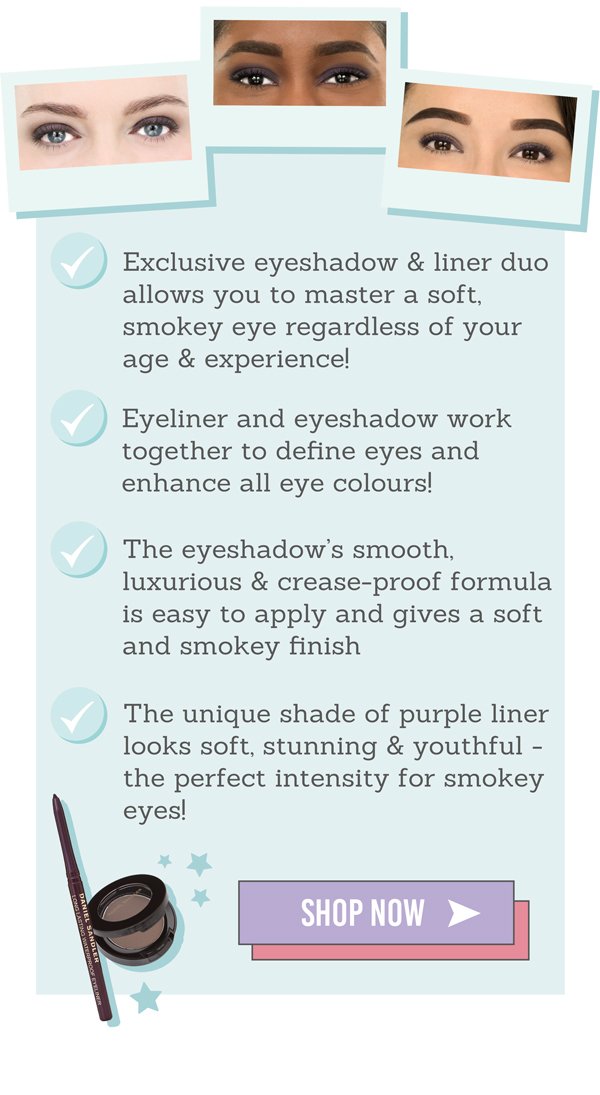 Introducing this short lash saviour… CODE FFL Pre-Mascara Lash Primer!
This step gives real wow factor to your lashes! 🤩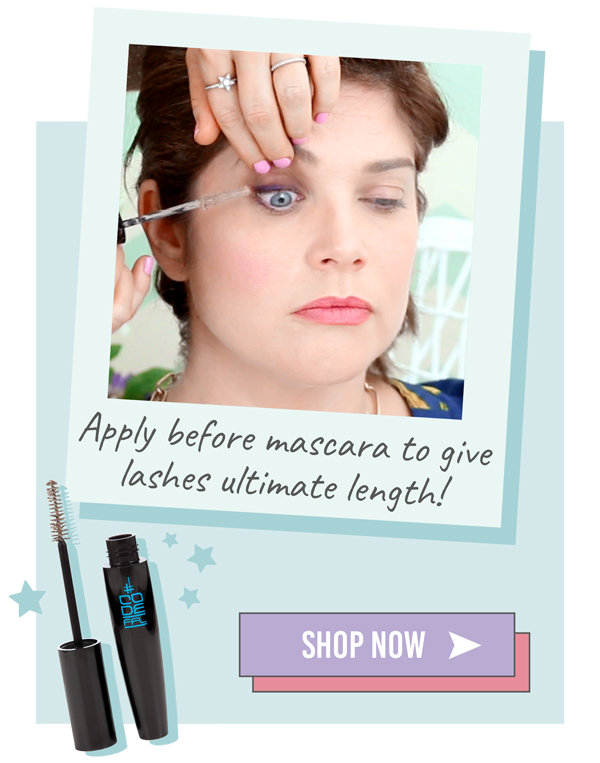 By applying a lash primer before your mascara, your lashes are given an instant boost of incredible length and volume, which really sets off this sultry look!
I'm never without my CODE FFL Pre-Mascara Lash Primer in my professional makeup kit – it's my secret to fuller, longer and more luscious lashes!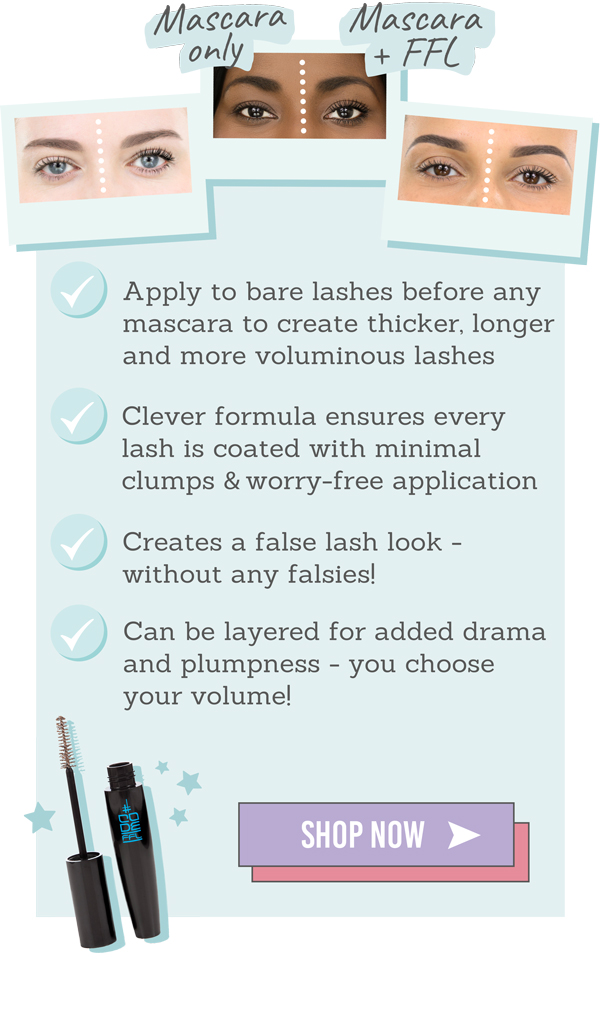 As a makeup artist, I love to complete the look of a smokey eye with an intense and highly pigmented shade of black mascara!
Choosing the right mascara for this look will open and widen your eyes and set the look off beautifully 💗
I love to use one of my favourite mascaras for this look, which is Lord & Berry Back in Black Mascara.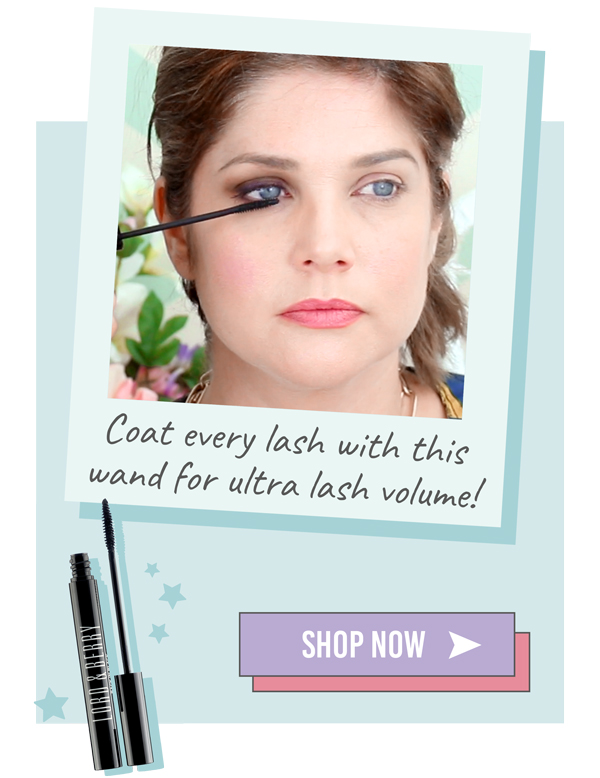 It gives an intense black colour which elevates this look, plus you can choose your perfect volume by adding as many layers as you wish!
The slim wand allows you to coat every single lash which emphasises your eye shape too! 🙌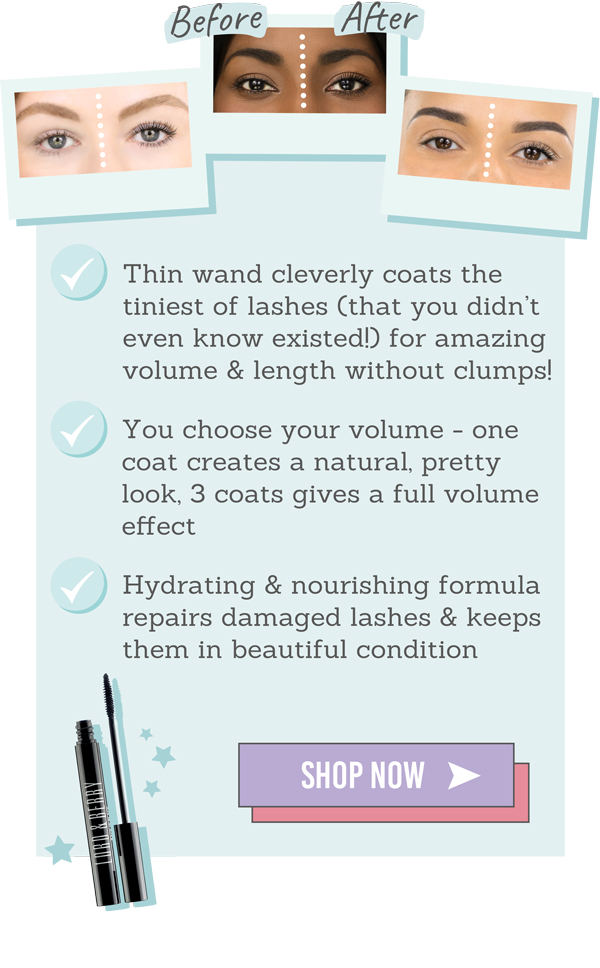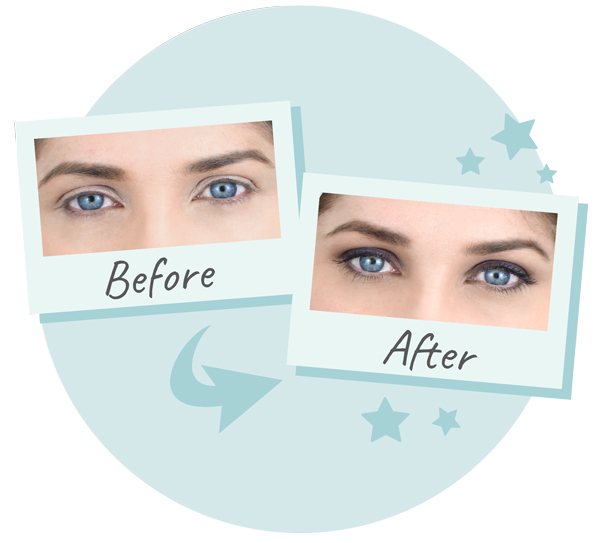 I've designed this soft & smokey eye look to work beautifully on all skin tones, and with all hair and eye colours!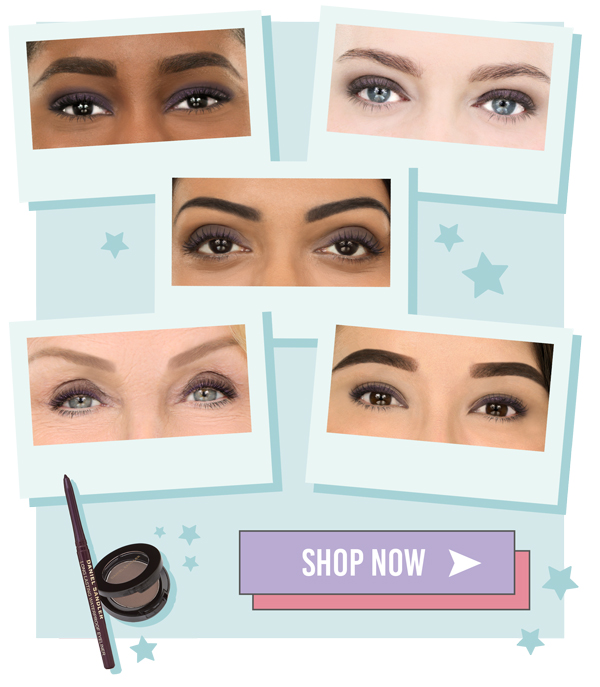 I hope I've inspired you to experiment with a smokey eye look – you'll be amazed at how easy it is! 🙌
If you haven't already, be sure to watch my video above 👆 for all of my easy smokey eye tips! 🎬
Plus, scroll down to discover even more tips that I think you'll love below!👇