BATB025_How to Cheat Glowing Skin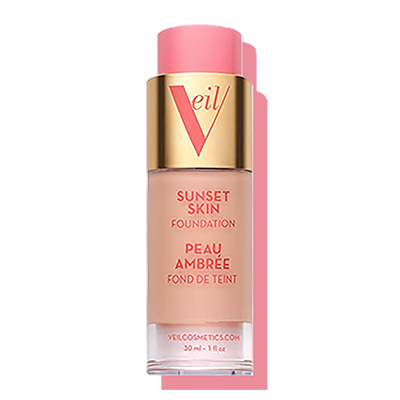 When I'm feeling (and looking) tired, I 'cheat' a glow 🌟
As a makeup artist, I've learnt some clever tricks that make all the difference to how rested a complexion can look.
Be sure to watch my video above 👆 to see how bronzer can make a massive difference to your daily glow, all year round! 🙌
Plus, after you've watched all my expert advice in the video, find out more about the game-changing products I used below! 💡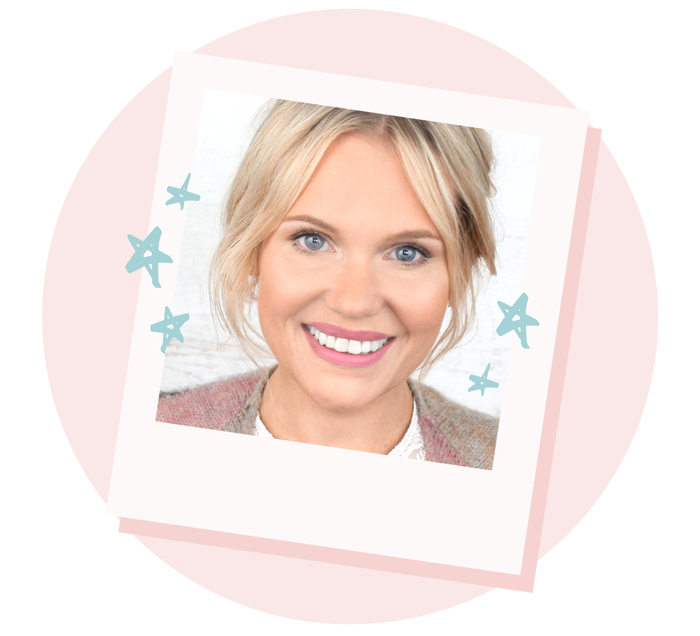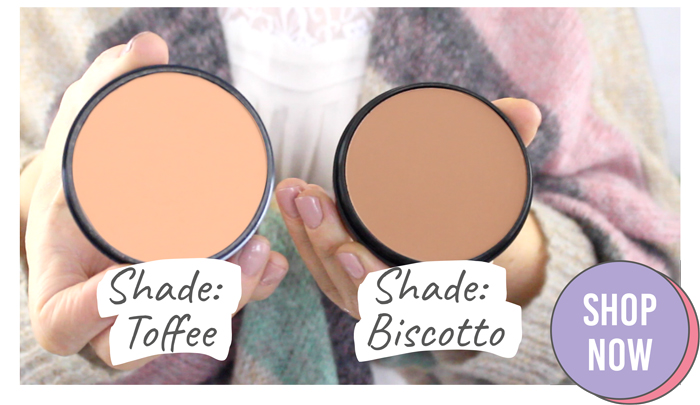 First things first, you need a natural-looking bronzer that helps do the glow-work for you!
Adding a bronzer into your beauty routine is a quick and easy way to look fresher, more rested and give your complexion an instant boost 🌟
I love Lord & Berry Bronzer! It's so finely milled, matte and natural-looking, meaning your glow looks completely real and not fake and orangey! 🙅‍♀️🍊
Plus, it's available in two beautiful shades that blend into your complexion like a dream ✨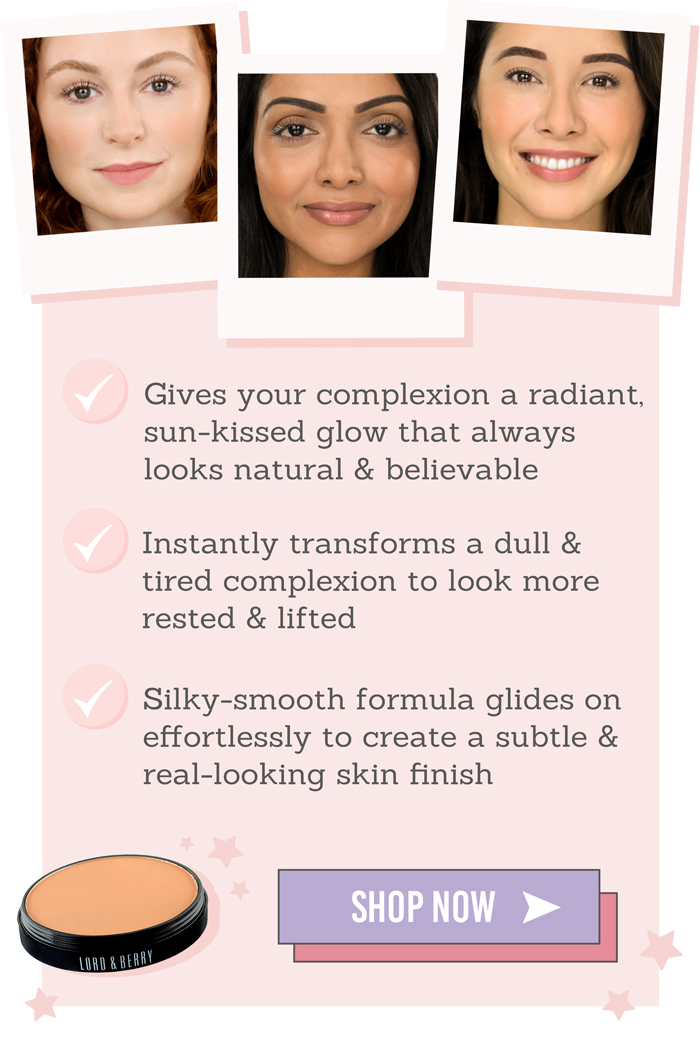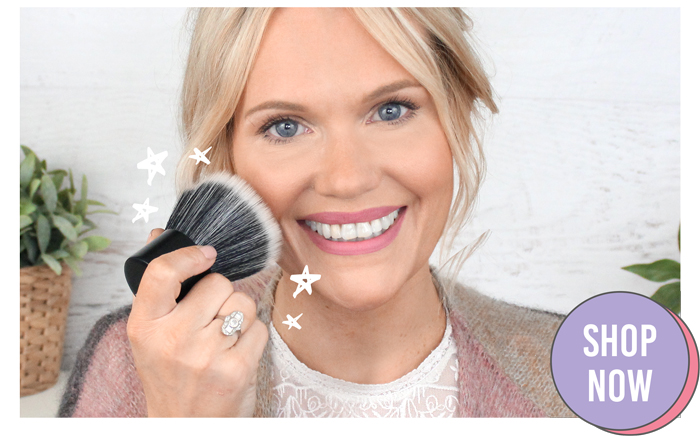 This Daniel Sandler Kabeauti Brush is my go-to for so many looks, but I especially love it for that 'barely-there' bronzer look.
Because of its baby-soft, densely packed fibres at the bottom of the brush, which loosen up at the top, it allows bronzer to be buffed to a beautifully natural look 🥰
This Kabeauti Brush is the best brush to use if you've ever been scared of over-bronzing!
You can wave goodbye to cakey, unblended bronzer and 'hello' to correctly applied makeup with confidence! 💁‍♀️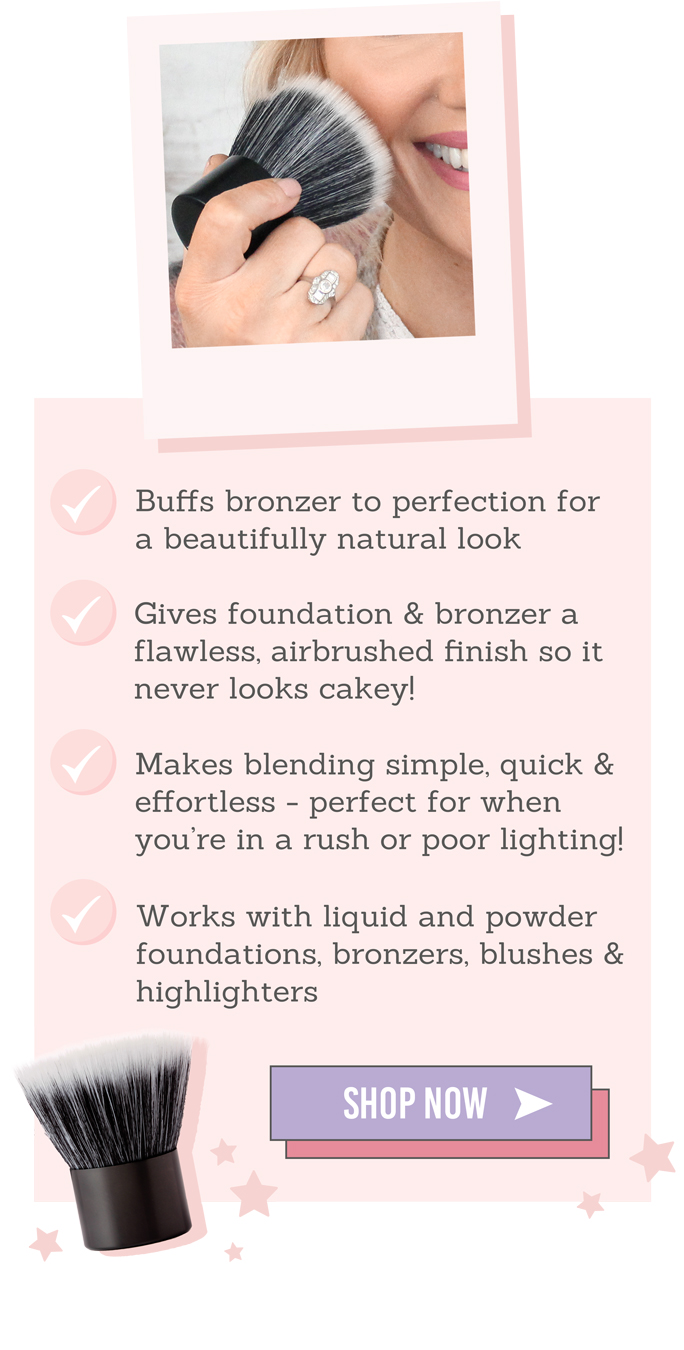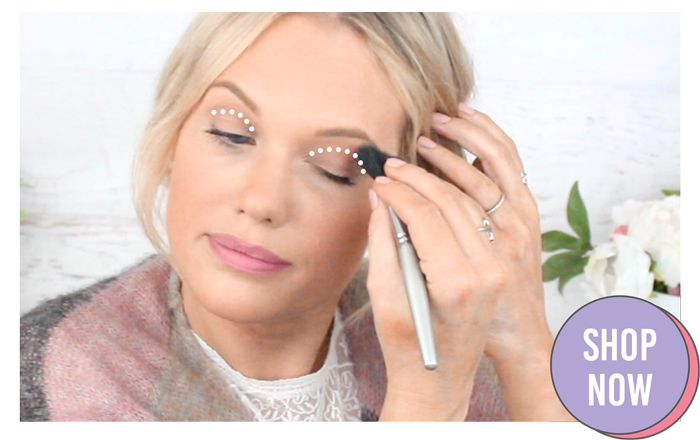 Never underestimate the power of a great contour brush and all its versatile glory!
With bristles small enough to fit into the socket of the eye, the Daniel Sandler Contour Brush is a master at enhancing your eyes and cheekbones, with just a swish of bronzer.
Due to the shape and precise angel of this brush, it also works a treat for applying blush, loose powder and even highlighting!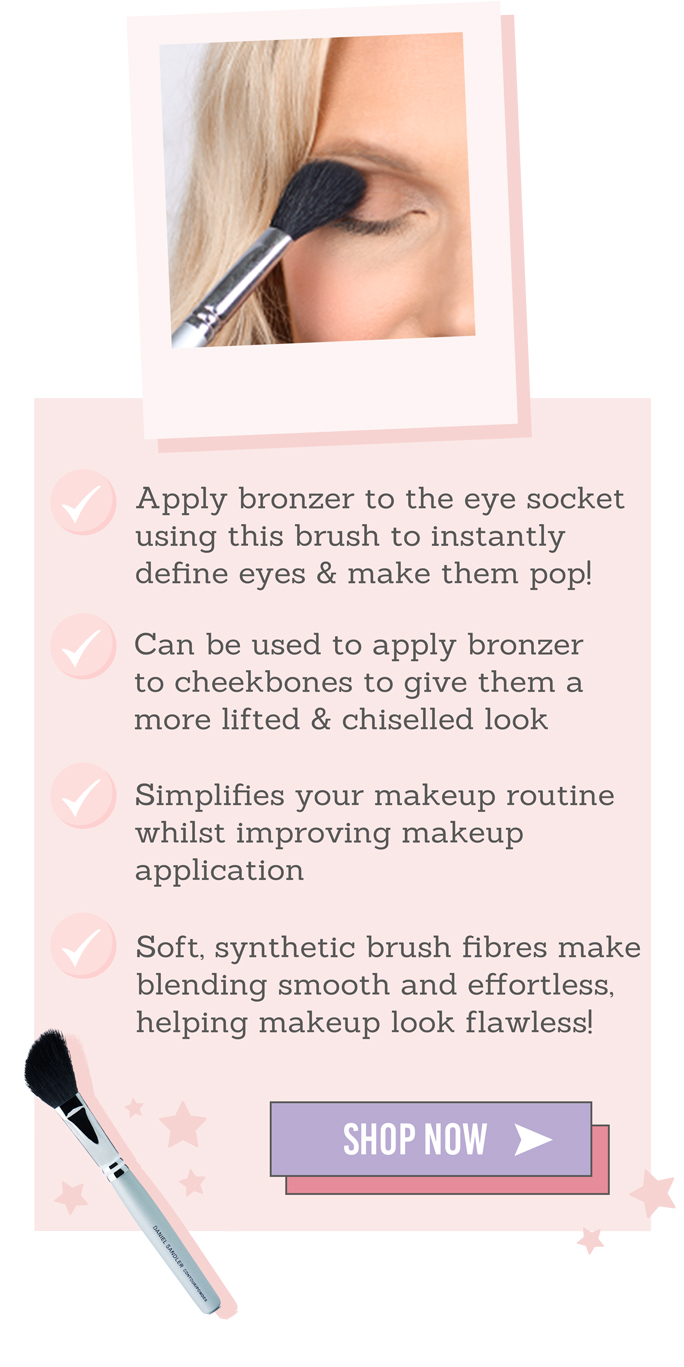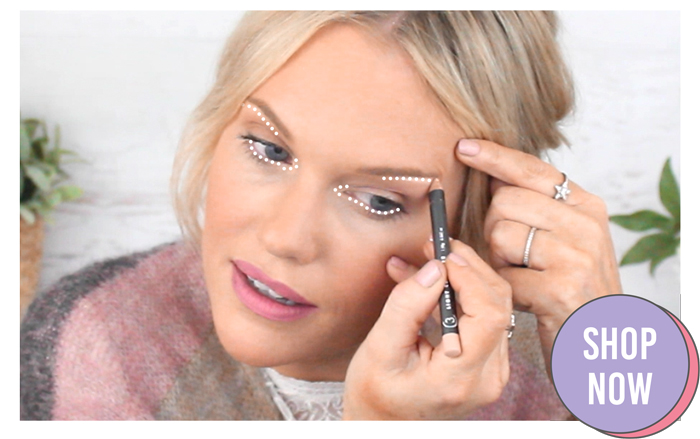 3 Custom Color Clarifying Pencil is one of those products that I use daily – it's a one-stop-shop for making me look and feel more confident and rested! 💖
From instantly making your eyes appear more wide-awake, to covering redness around the nose and making lips appear fuller...
…the 3 Custom Color Clarifying Pencil brings a more professional look to your entire face, and will further boost your glow! 🌟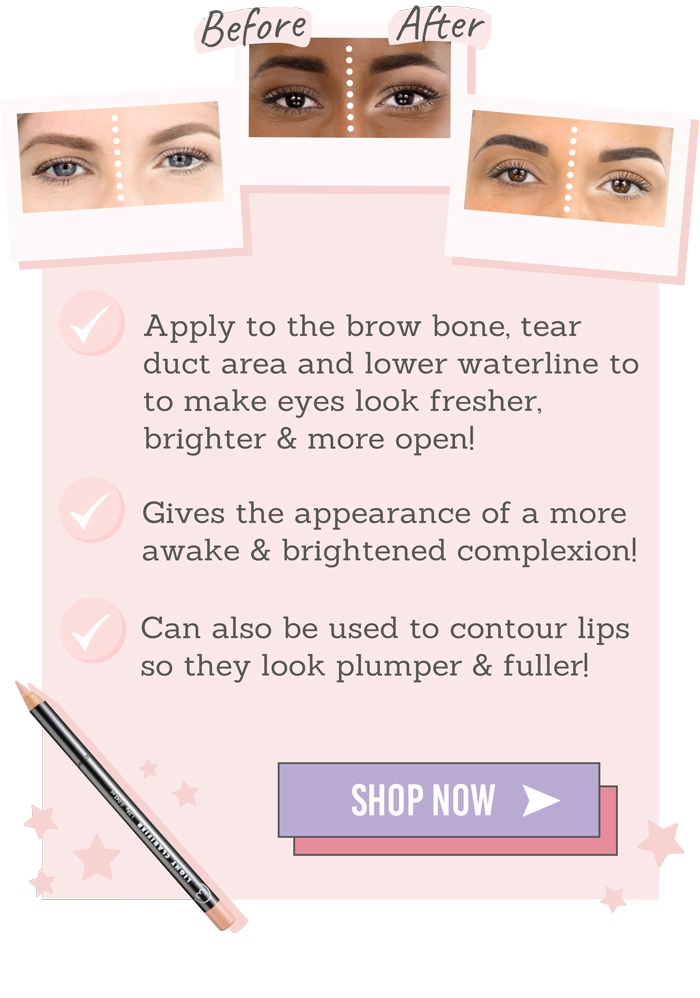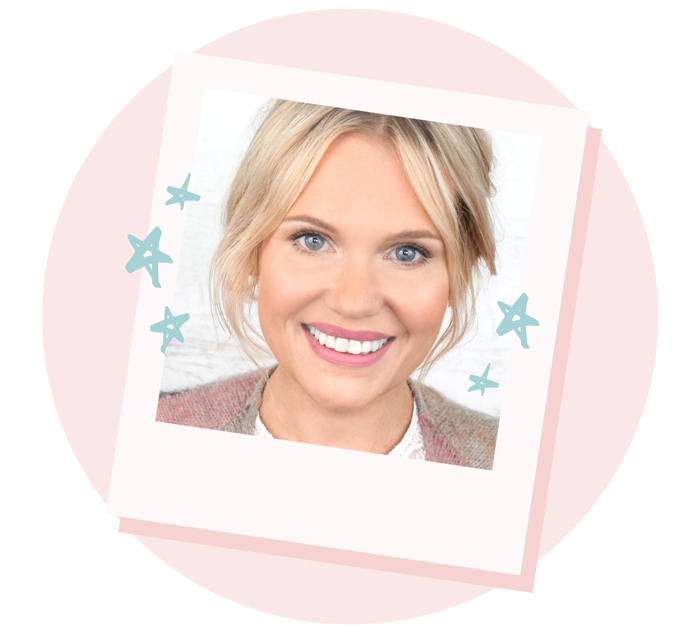 Chris Says
Verified Customer via Facebook
Kate Says
Verified Customer via Facebook
LeeAnn Says
Verified Customer via Facebook
Ellen Says
Verified Customer via Facebook
Nikki Says
Verified Customer via Facebook
I hope these simple tips help you conquer your glow on a tired day and give you the confidence to rock a natural glow 365 days of the year.
You won't believe what a difference a little swoosh and swirl of bronzer can have! 💫
If you haven't already, be sure to watch my video above 👆 for all of my tips for glowing skin! 🎬
Plus, scroll down to discover even more tips that I think you'll love below!👇