ARK Skincare - Plumping Lip Cream
Plumping Lip Cream
You have chosen such a lovely product!
This ARK Skincare Plumping Lip Cream will help your lips appear gradually fuller, extra voluminous and more youthful over time.
Why you'll love your Plumping Lip Cream...
As we get older, one of the first places to show signs of ageing is our lips, as they become thinner and less voluminous with age.
The ARK Skincare Plumping Lip Cream is a highly intensive lip treatment that works hard to reverse these signs.
More than just a lip cream, this helps firm up your lip area and adds volume for fuller, plumper looking lips.
Plus, wave bye-bye to dry, peeling lips as this cream hydrates and moisturises them too!
What makes this Plumping Cream so unique?
For best results, apply ARK Skincare Plumping Lip Cream daily, day and night (and any time throughout the day when you wish to give your lips a boost!)
It's great to wear under your fave lipstick as there's no stickiness or greasiness, leaving only a lightweight, nourishing liquid texture that absorbs into the lips like a dream!
When applied to the lips at night before bed, your Plumping Lip Cream helps regenerate your lips and works hard to add volume and firmness to your lip area with continued use, over time.
And that's not all…
The clever formula contains bioactive ingredients with clinically proven plumping peptides and macadamia lipids, which add hydration and volume.
Plus, allantoin is designed to protect lips in extreme weather conditions to moisturise and soothe sensitive lips at the deepest level.
ARK Skincare Plumping Lip Cream is going to become a staple in your youth-boosting beauty routine!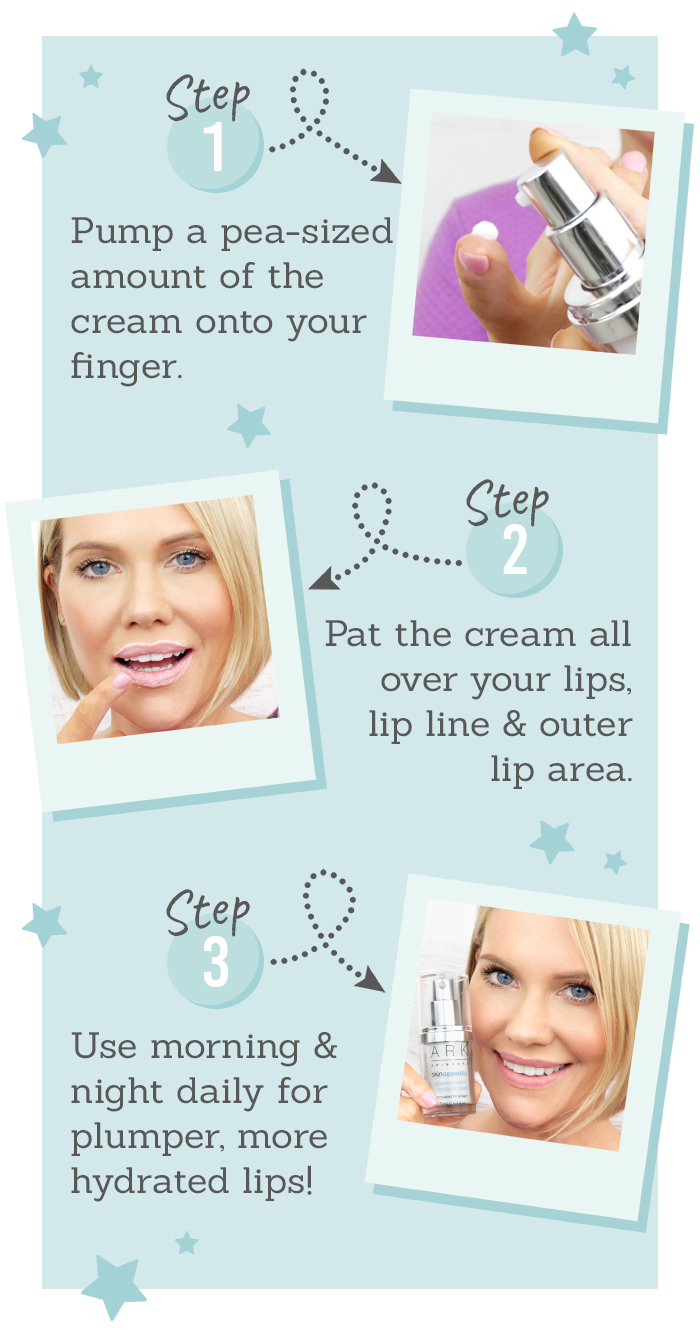 Lips look more voluminous, plumped and youthful over time thanks to Plumping Peptides (such as Palmitoyl Oligopeptides) that help increase collagen production and stimulate elastin to give your lips more volume!

Helps soften and smooth lips and add protection from the elements to keep lips healthy and hydrated with a little help from natural anti-irritant and anti-inflammatory, Allantoin (extract from the root of the comfrey plant) to calm the skin and counteract its drying effect. Sensitive, irritated skin on your lips or lip dryness caused by chapped lips will benefit from Allantoin's protective properties.

Deeply moisturises, conditions, and soothes lips to make it easier to apply your fave lipstick and lip products without the worry of cracked, dry lips with the help of super-soothing Aloe Vera that helps binds moisture to your skin, so your lips feel hydrated and soft.

Helps reduce signs of lines and wrinkles around the lip area to keep them looking younger for longer thanks to Aloe Vera's anti-inflammatory properties and antioxidants as well as Macadamia Seed Oil with its fatty acids (oleic acid is moisturising and anti-inflammatory, while Palmitoleic acid repairs skin cells for more youthful-looking lips) Macadamia Seed Oil is easily absorbed to nourish and protect your lips and add softness, smoothness and richness to your pout.

Works beautifully when worn alone on natural makeup-free days or under lipstick.
About the brand: ARK
ARK Skincare is an effective, affordable and award-winning, cruelty-free British skincare brand that uses bioactive natural ingredients with highly effective antioxidants, lipids and vitamins.
They believe that beautiful skin is achievable at every age and empowers us to celebrate our age, making skincare easy!
The range and age-specific products ensure you address your skin needs according to your age and are suitable for even the most sensitive skins.
At Beauty and the Boutique...
We love beauty and animals – so you always know the products we sell are never tested on animals.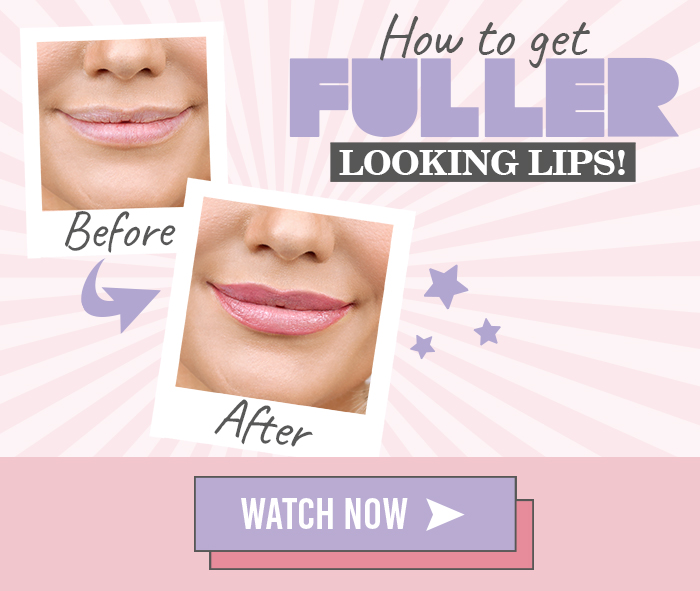 I hope you love using this ARK Skincare - Plumping Lip Cream as much as I loved hand-picking it for you!
Need more help?
Should you need more help with your new ARK Skincare - Plumping Lip Cream, be sure to get in touch with us 👉 here, we'd love to hear from you!
Show us your selfie!
We love seeing how you like to use your ARK Skincare - Plumping Lip Cream Send us your selfie wearing your new purchase 👉 here and let us celebrate you!