Eye of Horus - Must-Have Lipstick Duo
As a make-up artist, I love to find lipsticks that are great for every day!
I've found two lipsticks that I think you'll love to wear throughout your entire week from Monday through to Sunday…
…which is why I've paired them as an exclusive duo for all of my Beauty and the Boutique friends!
A swoosh of the perfect shade of lipstick can lift your look and your day, so I hope you love this lipstick duo as much as I do!
Must-Have Lipstick Duo
This exclusive duo includes two incredible shades from Eye of Horus Bio Lipstick - in Freya Rose and Cleo Plum, with both colours promising to gift your lips their most perfectly wearable lip look yet!
With their effortless and universally flattering hues, these two lipsticks promise to suit all skin tones and may just become the perfect addition to your everyday makeup look!
Plus, the versatile colours look good dressed up or down, whatever the occasion...and can be worn sheer to bold!
What makes these lipsticks so unique?
Not only are these lipstick the perfect everyday hue, but it's also perfect for sensitive and dry lips!
The natural ingredients harnessed in this 100% vegan duo help to nurture, plump and colour your lips so that even the most delicate skin on sensitive lips can enjoy a beautiful smile too!
If you love a pretty colour but also want luscious, smooth and healthy-looking lips, this is the duo to go for!
Freya Rose and Cleo Plum lipsticks are easy-to-wear – not too much and not too little – with just the perfect hint of coverage that looks great and feels great, with good staying power! 
In fact, this lipstick gives you two looks in one by wearing just one coat for a sheer and naturally pretty lip or boost your look with two coats or more for a bolder, more intense lip - perfect if you want a statement lip!
Plus, the texture feels light and creamy (never sticky, tacky or drying) and won't dry out your lips thanks to the superb moisturising qualities making your lips look smoother and more even while wearing.
The nourishing ingredients also mean there's no need to wear lip balm before application, and even after wearing it for hours, lips will still feel divinely nurtured and soft.
This sacred formula is naturally derived and infused with marine botanicals and sacred oils to plump and moisturise the lips with a buttery soft texture that you (and your lips!) will love!
A premium satin blend of lipstick made with natural ingredients, these soothing lipsticks help to nourish your lips with a subtle or bold boost of colour to flatter your complexion...you choose the intensity!
And now you get the best of both worlds…
Bio Lipstick Freya Rose
If finding the perfect shade of rosy peachy pink that's not too intense, too matte or too shiny has been a challenge, the Freya Rose promises to give your lips just the right colour and texture for naturally pink lips…
…that's always right!
The Bio Lipstick Freya Rose (inspired by Freya, the Goddess of sensuality!) is a beautifully subtle, rosy-peach, neutral tint that goes well with everything!
The colour is buildable, and the moisturising lipstick feels soothing on sensitive lips.
Freya Rose is the perfect choice to elevate a natural look while keeping your pout smooth and supple!
It's the perfect addition to any look at any time – ideal for an everyday lip colour that's not too obvious but gives you that finishing touch and works from day to night as your go-to, staple rosy lip shade.
Plus, there won't be any dry, patchy lips in sight thanks to the nourishing formula – only fuller-looking, even and beautiful lips that make you feel like the Goddess you are!
Freya Rose really does tick all the lip-loving boxes!
Bio Lipstick Cleo Plum
…the perfect light everyday subtle natural berry pinky-plum tint with a bit of sheen to accentuate the natural colour of lips beautifully.
The Bio Lipstick Cleo Plum (inspired by ancient Egyptian Queen Cleopatra!) is a striking yet subtle colour that goes with everything… 
…this is your elegant, rich plum BFF!
If you want a deeper shade, simply layer for more intensity…
…and get ready for all those compliments!
Cleo Plum is a divinely luscious shade that works just as well during the day as it does at night; not too dark or light – prepare to adore this uniquely versatile colour that will see you through any time of the day!
Don't let the idea of plum lipstick scare you – this is one of the most wearable shades that may just be a gorgeous surprise and become your most wearable colour yet.
Silky, moisturising with a pretty plum hue – what's not to love with Cleo Plum? 
And that's not all…
The thoughtfully crafted and gorgeous eco-friendly, biodegradable packaging is a real bonus for easy-to-recycle beauty for you and Mother Nature.
Conscious beauty from the inside and out!
Plus, you save money on both of the products included in this duo when you shop this exclusive beauty bundle saving offer...
...only available to you at Beauty and the Boutique! 
Thank you, Eye of Horus, for this must-have pretty lipstick duo from Monday to Sunday!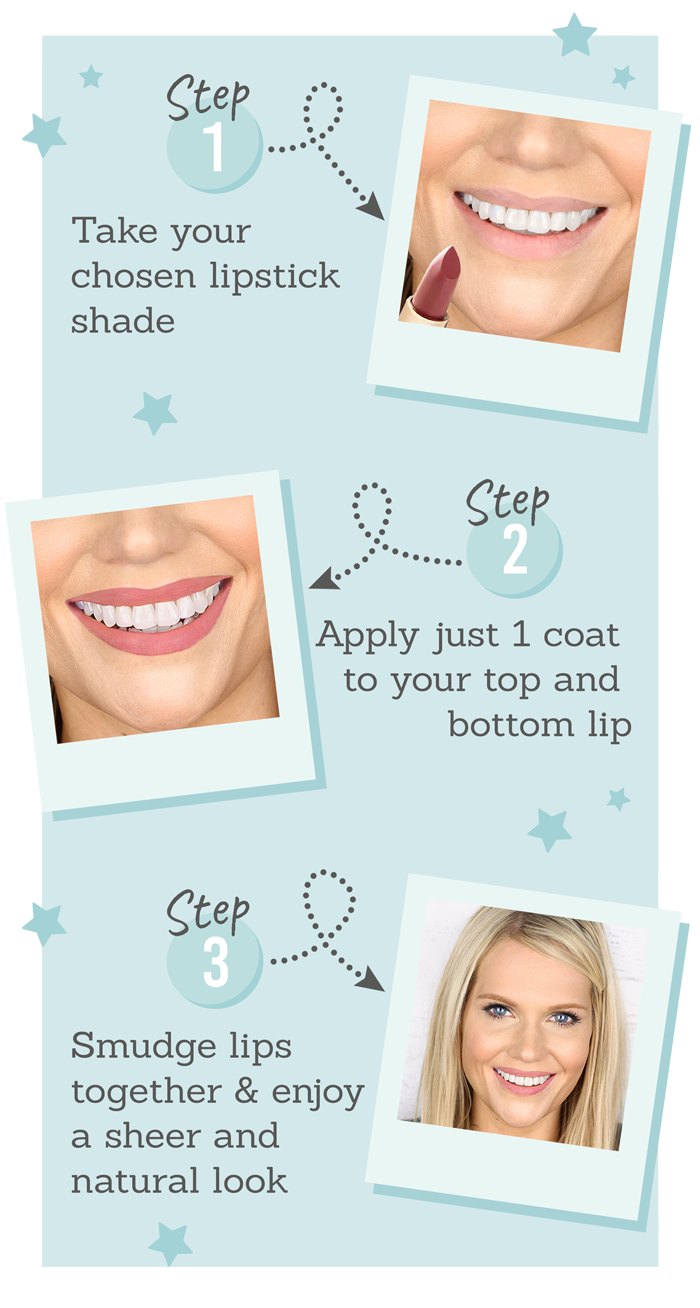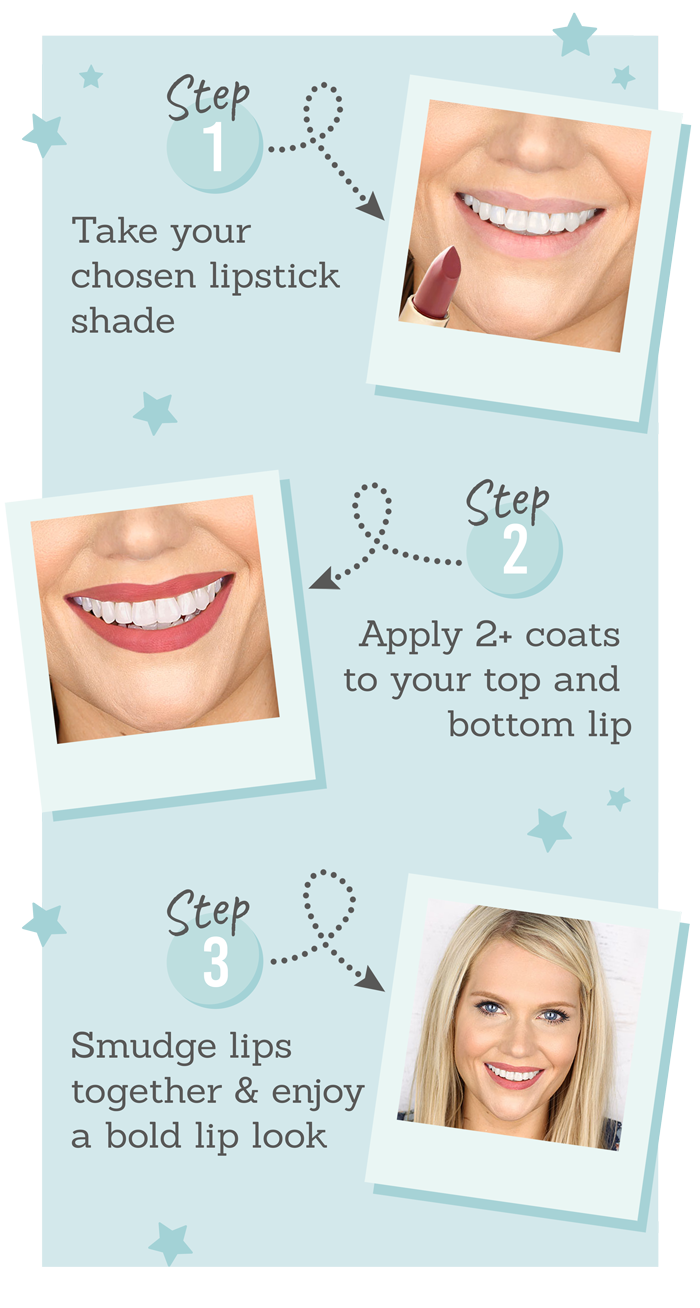 Perfect, must-have & exclusive everyday lipstick duo

Creamy and richly pigmented shades for fuller-looking lips

Satin-blend, buttery soft Bio Lipsticks to moisturise lips with an added versatile hue

Cleo Plum for your most naturally pretty & wearable plum lipstick

Freya Rose for your everyday rosy-peach pout

Smooth, nourished & healthy lips thanks to skin-loving, naturally derived ingredients

Expertly crafted formulations that nurture sensitive skin with marine botanicals, sacred oils, key botanicals and Candelilla Wax

Universally flattering, wearable pretty, soft shades that suit all skin tones

Moisurising texture that glides smoothly & keeps skin from drying

Versatile, pretty colours for the perfect everyday wear from day to night!

Exclusive beauty bundle price - so you save money on all 2 products!
Emollient Candelilla Wax hydrates dry skin to look smoother – ideal for soothing chapped lips & relief for dry lips!

Antioxidant Castor Seed Oil helps to promote hydration - great for soothing and conditioning lips, leaving them soft & flake-free

Vegetable Squalane helps prevent collagen loss to rejuvenate the lips for a youthful glow and plumpness!

Sunflower Seed Oil traps moisture to keep skin hydrated & helps prevent damage to cells by UV light and fight premature skin ageing

Hypoallergenic Carnauba Wax is water-repellent & very emollient, making it perfect for comfortable application

Antioxidant Vitamin E helps balance and hydrate skin with healing and anti-inflammatory benefits to calm your skin
About the brand: Eye of Horus
Eye of Horus is an award-winning Australian brand of colour cosmetics. The iconic Eye of Horus range was inspired by the ancient Egyptians who wore eye makeup, believing it offered magical power and protection. Based on ancient sacred ingredients (including Organic Moringa Oil, aka "Oil of the Pharaohs" and Castor Oil), the formula delivers the highest quality performing products helping all women feel like a true Goddess! The brand has quickly achieved cult status amongst fans, celebrities and professional Makeup Artists around the world.
At Beauty and the Boutique…
We love beauty and animals – so you always know the products we sell are never tested on animals.
I hope you love using this Eye of Horus - Must-Have Lipstick Duo as much as I loved hand-picking it for you!
Need more help?
Should you need more help with your new Eye of Horus - Must-Have Lipstick Duo, be sure to get in touch with us 👉 here, we'd love to hear from you!
Show us your selfie!
We love seeing how you like to use your Eye of Horus - Must-Have Lipstick Duo Send us your selfie wearing your new purchase 👉 here and let us celebrate you!