Japonesque - Retractable Lip Brush
Retractable Lip Brush
If you want your favourite lipstick to last longer in the bullet and on your lips, – us makeup artists always apply lipstick with a brush for a reason (or actually, for quite a few reasons!):
Lip brushes give you precision Lip brushes are the perfect tool with their dense brush heads to apply colour more accurately than the lipstick bullet itself for a more precise pout. As a result, your lips look more defined, professional and polished. Plus, whilst lipstick bullets get worn down by each use, lip brushes stay compact…no matter HOW often you use them!

Get even more applications from one lipstick Using a lip brush also allows you to get the most out of your fave lipstick. Even when the bullet looks finished, a lip brush magically gets several more applications possible…after all, no one wants to waste their precious lipstick!

Smoother, more even application Lip brushes even out your lipstick effortlessly by just skimming over your lip and defining the edges. And, thanks to the product binding closer to your skin when using a lip brush, the look will last a lot longer too!

Mix and match your lipstick shades Finally, why not have some fun and create your very own unique, custom colour by mixing your fave lipsticks together with a lip brush? Hello, your personal signature shade!
There are so many reasons why using a lip brush is a makeup artist BFF…
…and now you have a genius one for your handbag:
Japonesque Retractable Lip Brush
If you want smooth, even lips with a flawless finish, then this Retractable Lip Brush from Japonesque is quite simply your makeup bag essential!
Because it has no cover (that you can lose!) but a retractable mechanism instead, it allows your brush to stay dust-free and your makeup bag mess-free!
All you need to remember is this:
Pull to release the brush…and push to hide brush!
Creating (and refreshing) that perfect pout has never been easier!
What makes this lip brush unique?
Japonesque Retractable Lip Brush is designed to cleverly taper into a fine point, giving you more control to create that precise application needed for a polished and professional look.
The superfine bristles on the Retractable Lip Brush use soft, synthetic fibres that are firm but not scratchy, and this allows colour to glide on smoothly, filling in fine lines and crevices.
Plus, the Retractable Lip Brush works exceptionally well with those tricky-to-apply colours (think classic red!) - you'll feel more confident applying and blending bolder shades with this ingenious little brush in your life!
And that's not all…
Because this is a retractable brush, you won't leave unsightly lipstick stains all over your purse, and it will make your expensive lipsticks last right down to the very end!
You may even want two – one that lives in your makeup bag and one that stays at home for even more convenience!
Small, portable, hygienic, and stylish silver casing – this is the perfect lip brush to own!

Gives your lips more defined, professional and polished

Helps lipstick last longer on your lips!

Features a retractable brush head that tapers to a fine point for precision lining and mistake-free application

Professional quality synthetic Taklon fibres are easy to clean and keep hygienic yet still keeps their shape, so you keep achieving the results you want!

The fine bristles are designed to apply colour to the lips precisely and to help fill in lines and small crevices, creating a fuller looking and more even pout

Easy and effortless to retract when not in use to keep your makeup bag/purse mess-free and your brush clean and dust-free

Simple to master drawing defined lines with the pointed tip and to fill in colour using the flat face of brush for flawlessly finished lips!
About the brand: Japonesque
For over 25 years, Japonesque has been creating possibly the very best brushes and tools in the beauty industry, coveted by the world's most discerning makeup artists for easy, flawless makeup application used on top models and celebrities alike.
At Beauty and the Boutique...
We love beauty and animals – so you always know the products we sell are never tested on animals.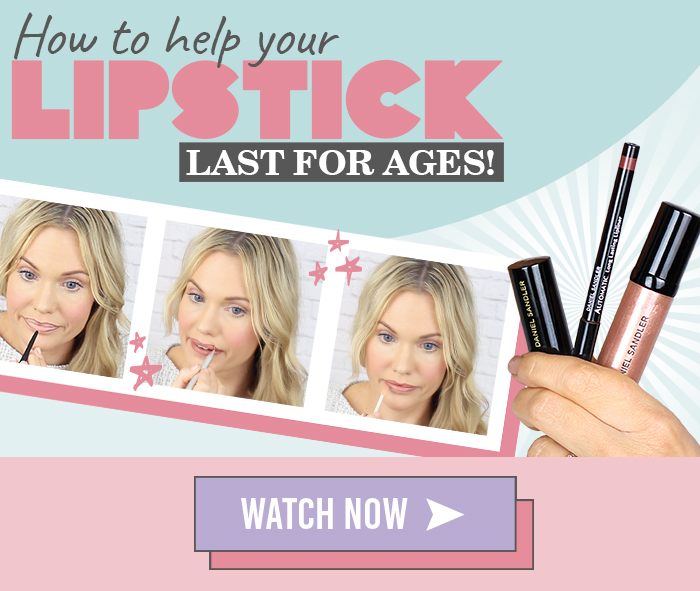 I hope you love using this Japonesque - Retractable Lip Brush as much as I loved hand-picking it for you!
Need more help?
Should you need more help with your new Japonesque - Retractable Lip Brush, be sure to get in touch with us 👉 here, we'd love to hear from you!
Show us your selfie!
We love seeing how you like to use your Japonesque - Retractable Lip Brush Send us your selfie wearing your new purchase 👉 here and let us celebrate you!