Rouge Bunny Rouge - Glassy Gloss
Glassy Gloss
Get ready for people to stop and ask what you're wearing every time you wear this gloss!
Even if you're not a gloss kinda-gal…
…this ultra-creamy and rich Glassy Gloss lip-plumping gloss may just steal your heart!
Rouge Bunny Rouge Glassy Gloss
Your lips will be plumped to a mouth-watering fullness and a lavish dream-star shine with the Rouge Bunny Rouge Glassy Glosses.
Plus, they smell like a delicious dessert with a sweetness that lifts your soul each time you apply them.
Utterly irresistible.
What makes this gloss so unique?
The Rouge Bunny Rouge Glassy Gloss formulation is surprisingly creamy and long-lasting, delivering a perfectly full overage and highly pigmented colour in just one stroke, sculpting your lips with an optical plumping effect.
The lusciously creamy formula combines a non-sticky finish with intense moisturising properties, which immediately affect dry skin.
Plus, Vitamin E works as an antioxidant with a moisturising and anti-ageing effect, smoothing out your delicate lip structure without the product settling into any lip lines….
…deliciously gorgeous and remarkably comfortable!
If you're after that glassy, vinyl-like finish, but that's comfy and long-lasting plus highly pigmented (and never drying or sticky), then this is your new glossy glassy holy grail!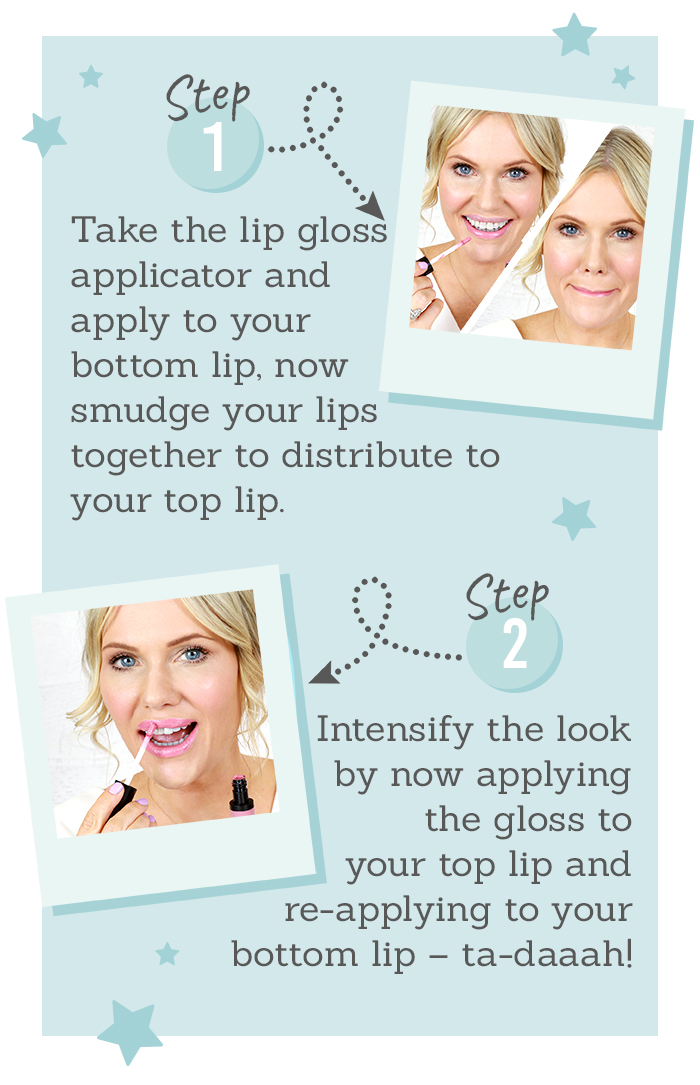 Helps lips look fuller and more luscious

Long-lasting and highly pigmented lip gloss

No stickiness or tackiness, just smooth and moisturising

Enriched with Vitamin E to provide ultimate comfort and moisture

Choose from three everyday shades that look stunning on all skin tones

Mood-boosting sweet scent and flavour

Each gloss shade is designed to be wearable every day to enhance your look and your mood!
About the brand: Rouge Bunny Rouge
Rouge Bunny Rouge is a luxury cosmetic brand founded by Alexandra De Montford to ensure all products are both innovative and inspiring while enhancing your natural beauty.
RBR uses beautiful colours, modern technologies, along with first-class ingredients to incorporate romance and opulence with a whimsical twist to their products.
At Beauty and the Boutique...
We love beauty and animals – so you always know the products we sell are never tested on animals.
I hope you love using this Rouge Bunny Rouge - Glassy Gloss as much as I loved hand-picking it for you!
Need more help?
Should you need more help with your new Rouge Bunny Rouge - Glassy Gloss, be sure to get in touch with us 👉 here, we'd love to hear from you!
Show us your selfie!
We love seeing how you like to use your Rouge Bunny Rouge - Glassy Gloss Send us your selfie wearing your new purchase 👉 here and let us celebrate you!