hand-picked by Makeup Artist
Introducing Blinc

Amplified Mascara

24 hour smudge proof mascara
Why you'll love it
by Makeup Artist
The challenge…?
To find a natural-looking mascara that never clogs, smudges, flakes or runs – even after rubbing the eye or building up a sweat in the gym!


As a makeup artist, I have always been on the hunt for this holy grail of mascara…
The verdict…?
That search is now over with the revolutionary:
Blinc Amplified Mascara!
This little multi-wonder is a smudge-proof mascara that creates pretty, natural-looking lashes that never look 'over-done or 'over-caked'…
…and it won't run or smudge even if you kick up a sweat or have oily skin!
Plus, it looks really natural, just like your lashes - only better!


What makes this mascara so unique?
This ingenious mascara places a fine tube around each individual eyelash, and once it's on, it isn't going to budge!
For all-day or all-night wear, you can feel completely confident that your Blinc Amplified Mascara is not going to slide off your lashes down onto your face!
Pretty clever, huh?
And that's not all…
Blinc Amplified Mascara is pretty much indestructible!
Once it's in place, you can rub your eyes, cry, visit the gym or take a sauna, and it won't smudge or flake…
…so no more panda eyes!
Enjoy wearing the Amplified Mascara on its own, or why not apply it over the top of your fave mascara (that currently smudges) to help seal it in!
And when you wish to remove the mascara tubes from your lashes, simply apply a little warm water and gently roll the tubes off (no makeup remover required!).
Results to expect

Original tube forming technology revolutionises how you wear mascara as it places a fine tube around each individual eyelash, so once it's on, it won't budge!
Flake-proof, smudge-proof and clump-proof for lashes that look great whatever you're doing!
Long-lasting powers, even for oily skin-and (better than waterproof!)
Holds a lash curl, to help open your eyes for a more wide-awake look
Ideal for contacts and sensitive eyes thanks to the healthy, non-irritating and non-penetrating formulation
It creates pretty natural fluttery lashes that never look fake or cakey!
It can be used as a seal over other mascaras, so you can use it with your fave mascara to make it smudge-proof, longer-lasting and boost its powers
Key ingredients:
Beeswax - anti-inflammatory, moisturising, conditioning and protective with a creamy texture for a smooth look that's naturally water-resistant
Carnauba Wax – softens lashes for more voluminous and clump-free lashes that are hypoallergenic, so great for sensitive eyes, and it's also water-repellent
Acrylates copolymer - film formers that assist in creating water-resistant tiny tubes that protect each lash, to give you all-day wear without smudging, flaking or running
SIZE: Fill weight 8.5g
About the brand: Blinc
The Blinc eye makeup brand was founded in 1999 (now sold in over 30 countries!) with a mission to solve the most common mascara problems – clumping, flaking, smudging, running and ease of removal!
Blinc introduced the world to "tube-forming" mascara technology – helping solve all those traditional negative mascara issues found in oil-based paints, plus removing makeup was made easy!
Their passion is to continue creating innovative eye makeup that delivers problem-free, sleep-lasting wear that is effortless to remove.
The goal? To make the wearer "feel confident that you can do anything, knowing your makeup will look as perfect as when it was first applied, without worrying about the pesky matter of removal".
At Beauty and the Boutique...
We love beauty and animals – so you always know the products we sell are never tested on animals.
Ingredients
The Magic Formula Inside:
Beeswax has anti-inflammatory, moisturising and protective properties, which helps protect skin from the environment and condition lashes. It also helps give eye cosmetics a creamy texture that offers a smoother and more natural look without accentuating fine lines. Instead of containing lash-drying alcohol (that can lead to brittleness and breakage), mascara containing Beeswax leaves lashes nourished and protected from the elements. Plus, Beeswax creates a naturally water-resistant barrier that helps keep your make-up looking flawless!

Carnauba Wax is hypoallergenic and helps the mascara be water-repellent which protects the lashes from tears. The oil extracted from Carnauba Palm leaves dried into the wax and acts as a natural thickener without clogging pores! It helps apply mascara smoother with silkier lashes and is great for even sensitive eyes. Carnuba Wax softens lashes and leaves them more voluminous and clump-free!

Acrylates copolymers are film formers that assist in creating water-resistant tiny tubes that protect each lash by building a film around the lashes to give you all-day wear...without smudging, flaking or running - perfect for long-lasting mascara wear!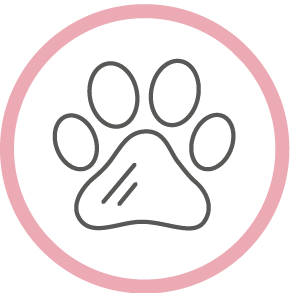 Not Tested On Animals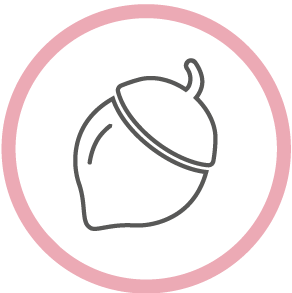 Nut Free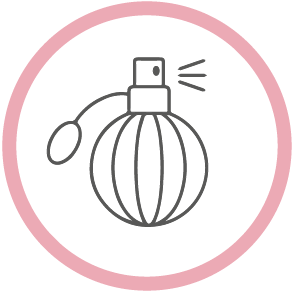 Fragrance Free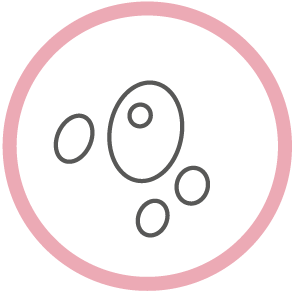 Non-Comedogenic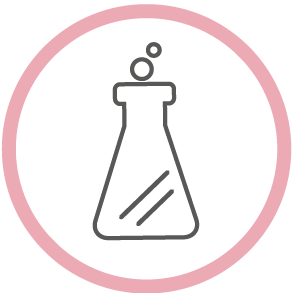 Paraben Free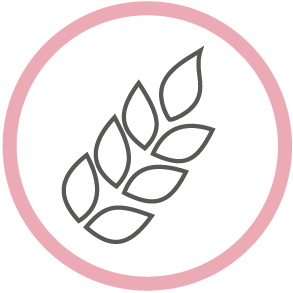 Gluten Free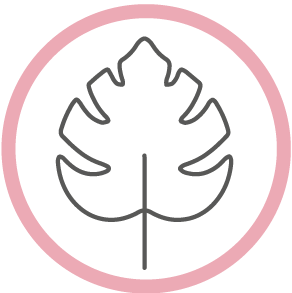 Palm Oil Free
WATER (AQUA/EAU), ACRYLATES COPOLYMER, IRON OXIDES (CI 77499), STEARIC ACID, PROPANEDIOL, PEG-10 DIMETHICONE, POLYSILICONE-11, BEESWAX (CERA ALBA), SILICA, GLYCERYL STEARATE, PHENOXYETHANOL, COPERNICIA CERIFERA (CARNAUBA) WAX, NYLON-66, AMINOMETHYL PROPANOL, TETRASODIUM PYROPHOSPHATE, SODIUM POLYACRYLATE, CAPRYLYL GLYCOLO-CYMEN-5-OL, LAURETH-12, TITANIUM DIOXIDE (CI 77891)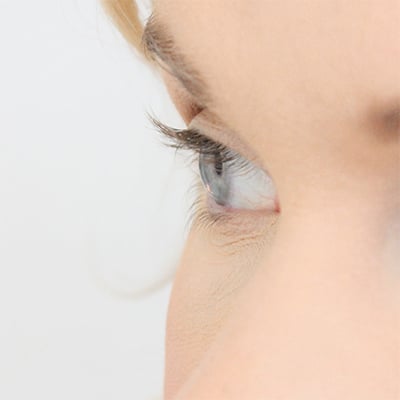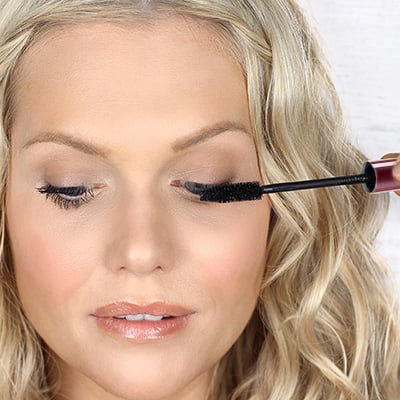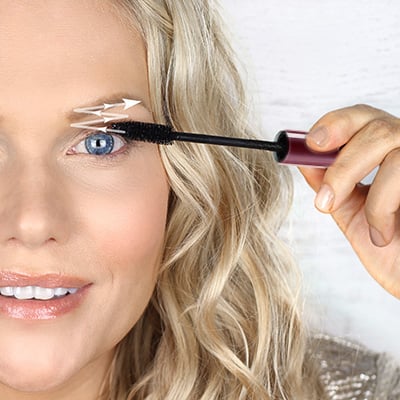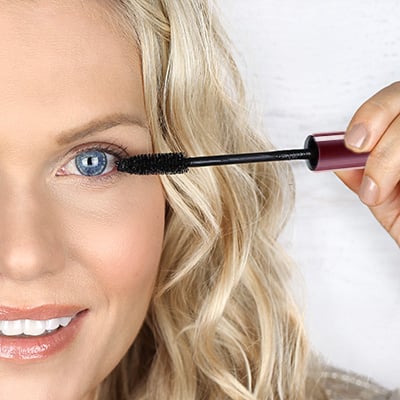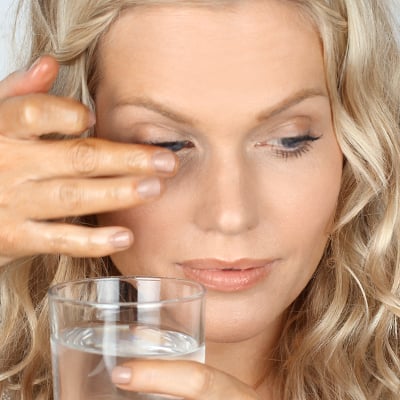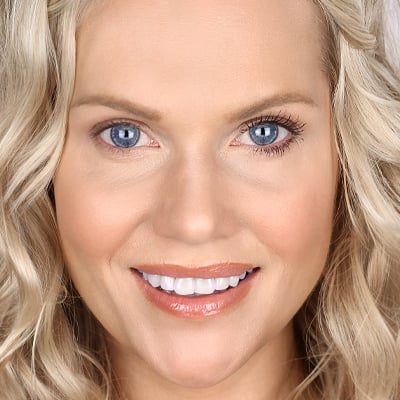 Customers love it
What they're saying
No more racoon eyes!

"

I just got my 'Blinc Amplified Mascara'. This stuff is amazing. I have very thin lashes so I apply the Blinc over my regular mascara. No more racoon eyes. At the end of the day my lashes look like I just did them! Thank you Katie.

"
Can't recommend enough!

"

Have the blinc mascara and the blush and veil. They are all amazing. I never wore make-up before because I couldn't get the hang of it. Now I do thanks to you! Amazing customer service who really do bring happiness! Cannot recommend this company enough. Clear ethos and products that work.

"
I won't use another mascara!

"

I've received my Blinc mascara and it is my new favourite product!! I will never purchase a different mascara again! Love it so much

"
Amazing!

"

Today I tried Blinc mascara & it is the first time in years that I haven't ended up looking like a panda after a few hours. I wore it all day & it has been hot today. It's so lovely to be chatting & not wondering if I have black smudges under my eyes!!

"
It's a gamechanger!

"

Bought the Blinc Amplified mascara recently. What a game changer! Previously, with other products, I always had panda eyes, which is embarrassing. But not anymore!

"
The best I've ever tried!

"

The mascara is the best I've ever tried. Important to read the instructions on how to remove...easy, just warm water on your fingers, no need for eye makeup remover, yet it really doesn't smudge at all during the day!

"
Never been so impressed!

"

Bought the blinc mascara and I've never been so impressed with makeup in my life. The mascara is the only one that stays on my lashes - l've had to dye them in the past as mascara usually just falls off - this is magic!!! I'm so glad I found your site - I can't wait to try more things!

"
Does not budge!

"

I bought the blinc mascara for my holiday. I've spent a fortune in the past looking for waterproof mascara that doesn't smudge. I found this amazing. In the heat, in and out of water, it never smudged once! Will be reordering soon!

"
Discover My Story