hand-picked by Makeup Artist
Introducing Liha

Idan Oil

This aphrodisiac oil scents & beautifies skin!
Why you'll love it
by Makeup Artist
This luxuriously and unique scented oil comes with a *warning*…
…you won't be able to stop smelling your skin whenever you wear it!
*(and neither will anyone in your vicinity!)*
Introducing the most exquisite treat for skin, hair, nails and the senses:
LIHA Idan Oil
The LIHA Idan Oil is a mystical body oil from natural cold-pressed coconut oil, infused with a single Tuberose flower that's been left to mature in the oil (an African process called 'enfleurage').
This ceremonial process creates a mesmerising and moisturising oil that releases a distinctively rich, deep and sweet floral scent…
…and that's been used as an aphrodisiac and represents sensuality for centuries around the world!
In fact, traditional Hawaiian weddings are even customary for the bride to wear a Tuberose wreath to tempt her husband!
Tuberose is an effective aphrodisiac with one of the richest, most sensual and sultriest notes in perfumery! The intoxicating flowers bloom at night, and are therefore known as 'The Mistress of the Night"…
The proof of just how intoxicating the LIHA Idan Oil aroma really is!
What makes Idan Oil so unique?
Just a little Idan Oil is all you need to beautifully scent your pulse points and your hair if you so desire.
Not only can you use Idan Oil as a perfume, but its versatility means that it's perfect for an all-over face and body oil too!
Feel how unbelievably soft to touch your skin becomes thanks to the high quality of the cold-pressed and handcrafted top quality coconut oil.
Plus, Coconut oil also acts as one of nature's best anti-ageing remedies thanks to its content of naturally occurring Vitamin E and fatty acids, helping to minimise wrinkles by replacing collagen and promoting its production.
This miracle worker can transform your skin, face and hair in minutes!
Vitamin E is an antioxidant proven to help decrease the sun's effect on the skin and help prevent further damage, meaning Idan Oil is superb as an overnight treatment for wrinkles near the eyes, mouth and elsewhere…
Go wild and apply it all over your body for the sweetest skin bliss!
And that's not all…
Minor epidermal (skin) wounds also heal faster when applying coconut oil on or near the wound, plus it helps create new blood vessels in and around wound sites.
Finally, why not use LIHA's Idan Oil to treat any split ends too, or you can leave it to condition dry hair overnight for silky, strong hair in the morning!
Remember, because it's a natural product, it will solidify in cooler temperatures and turn to liquid in warmer climates – simply immerse it in warm water, and the product will turn into liquid oil again.
…there really is no end to this liquid gold!
Results to expect:
All ingredients are from sustainable sources and handmade in the UK, giving you a loving treat to your skin, hair and senses!
Made with natural, raw cold-pressed coconut oil great for its anti-ageing properties and skin-loving, antioxidant Vitamin E helps protect skin
Tuberose flower has been immersed into oil (traditional African process of enfleurage) which has naturally warming and aphrodisiac qualities and smells divine
Super-versatile oil to use as a facial oil, body oil, perfume to leave-in hair conditioner treatment, and everything in between!
This natural product will solidify in cooler temperatures – simply place the bottle under warm/hot running water or in the shower until the oil returns to liquid
SIZE: 100ml / 3.5 fl.oz
About the brand: LIHA
The founders of LIHA - Abi and Liha - met at university and shared a passion for creating natural beauty products with ingredients sourced from their kitchen cupboards. Because of their creations' popularity among family and friends, they eventually took the leap to develop sustainable and earth-friendly beauty products with rave reviews in the beauty industry.
At Beauty and the Boutique...
We love beauty and animals – so you always know the products we sell are never tested on animals.
Ingredients
The Magic Formula Inside:
This miracle worker can transform your skin, face and hair in minutes! Coconut oil is rich in fatty acids and antioxidants that help prevent ageing and damage our skin and hair. It also moisturises dry and sensitive skin, helps reduce inflammation and promotes wound healing with antibacterial, antifungal, and antiviral properties. It also conditions and tames dry and frizzy hair.

Tuberose is an effective aphrodisiac with one of the richest, most sensual and sultry notes in perfumery! The intoxicating fragrance helps relieve stress and calm the mind, while being a treat for the senses with its unique scent that's dense, rich, and very powerful, transporting you to a tropical, summery scene. Because the Tuberose flowers bloom at night, it is known as 'The Mistress of the Night' and represents sensuality while opening the heart and calming the nerves.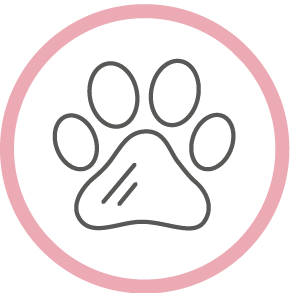 Not Tested On Animals

Vegan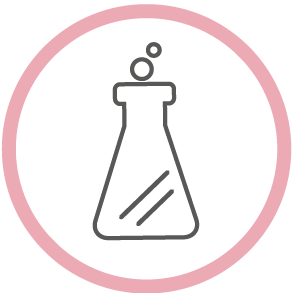 Paraben Free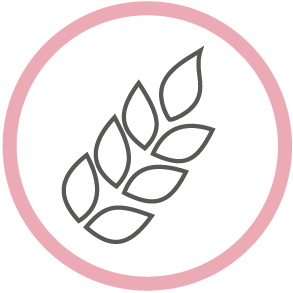 Gluten Free

Sustainable Palm Oil
COCOS NUCEIFERA (COCONUT) OIL, POLIANTHES TUBEROSA (TUBEROSE) FLOWER, FLOWER PARFUM (FRAGRANCE) AMYL CINNAMALL**, BENZYL ALCOHOL, BENZYL BENZOATE**, CITRAL, COUMARIN**, EUGENOL**, GERANIOL**, ISOEUGENOL**, LINALOOL**. ** NATURALLY OCCURRING IN ESSENTIAL / FLOWER OILS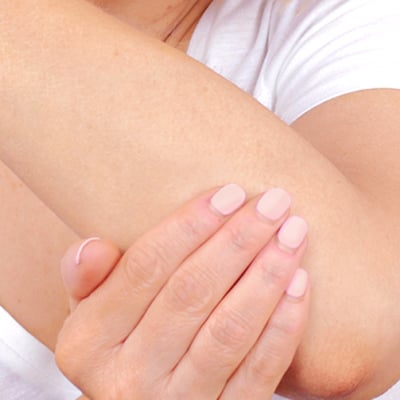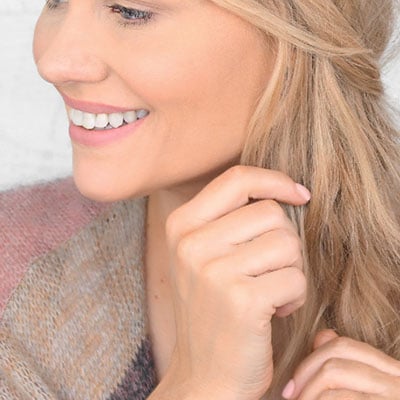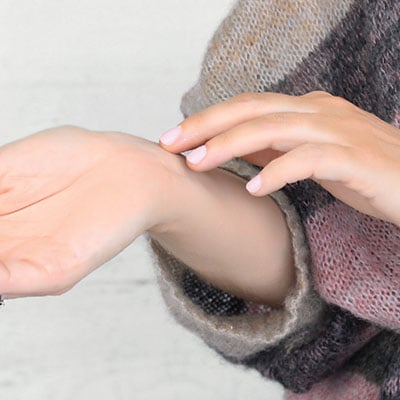 Customers love it
What they're saying
I feel beautiful

"

I am a 37 year old single mother & am very busy - I didn't have 'time' to feel good about myself. Then I found Katie & I was hooked. I bought the few items, I LOVE each & every item! It is easy, quick - I feel beautiful & more like me! So thank you very much, you changed my life.

"
Couldn't wait to try!

"

I had never seen this site before but was blown away by the video and tips from Katie. When my packages arrived looking beautiful all wrapped with care. Couldn't wait to try ...OMG best make up ever!! I LOVE LOVE LOVE it cant recommend it highly enough!!

"
Simple & beautiful!

"

I found it a simple way to feel and look beautiful with these natural and easy tutorials & products! Great tips to get great looks!!

"
Best I've ever looked!

"

I purchased some products after watching a video. I had low expectations, but wanted a treat. Wow! I haven't looked so fresh faced since my 20's (I'm 42)! I'm getting compliments constantly. It's the easiest makeup look ever! Your products are some of the highest quality makeup I've had!

"
Thank you!

"

I am so pleased with this service. I was feeling so overwhelmed with cosmetic industry. Then I saw your tutorials & thought 'this is what I need'. The products that I purchased from you are wonderful! I now have a store to treat myself & I know I'll get something worthwhile.

"
Amazing products!

"

Amazing products received yesterday using them today and been complimented by 2 friends today love it, will be recommending and re ordering!!

"
Great service!

"

Absolutely great service. All the products are tried & tested by a pro makeup artist & NONE are tested on animals! Products arrive promptly & beautifully packaged. I really feel like I can trust the company & will keep buying from them. The customer service is amazing.

"
Discover My Story