hand-picked by Makeup Artist
Introducing Radical Skincare

Age Defying Exfoliating Pads

These facial pads smooth, brighten & tighten
Why you'll love it
by Makeup Artist
You're just one swoosh away from brighter, smoother, tighter and more even skin with these pads!
Now, you might be a little sceptical and think:
"How could wiping a teeny tiny pad across my face after cleansing really make that much difference to how my skin looks?"
But after using these little miracle pads, you'll soon discover their skin transformational powers…
…and how great your foundation application looks (and sits!) on your skin after using them for just one week!
Best of all, they're super convenient and so easy to use, you might just become totally hooked on them (like I am!):
Age-Defying Exfoliating Pads...
…from Radical Skincare is a true beauty find.
Get ready for a brighter, tighter and smoother complexion!
What makes Age-Defying Pads unique?
By introducing these little night-time pads into your beauty regime, you'll give your skin the TLC it so rightly deserves!
With the help of high-performance active ingredients, along with BHA and AHA multifruit extracts, these Age-Defying Pads gently (but effectively!) exfoliate dead skin cells, improving skin tone, texture and elasticity and boosting new cell turnover.
Plus, they eliminate excess oil residue and tone skin, giving it a healthy glow!
Simultaneously, the Age-Defying Exfoliating Pads work hard to reduce fine lines and wrinkles…all this from one multi-tasking pre-soaked pad.
Genius!
Key ingredients:

Pre-soaked on each pad, you'll find the following active and powerful anti-ageing formula:
Multifruit Acids
Multifruit Acids (5% in these pads): These acids, when used together in harmony (and in the right way and amount!), help improve all skin conditions and skin types.
So much so that 'Fruit Acids' are considered skincare superheroes because of how effectively they combat signs of ageing; they help exfoliate, brighten and improve the tone and texture of every skin type!
Glycolic Acid
Glycolic Acid (5% in these pads) is an AHA that is hydrophilic (meaning they are attracted to water).
They break down bonds between cells for a holy grail of deeper exfoliation, removing dead, dull outer layers of skin cells, as well as blackheads, oiliness or uneven texture to reveal brighter, fresher and younger-looking skin.
Glycolic Acid can also help treat scarring, skin discolouration and signs of ageing, like fine lines and wrinkles as it helps boost collagen production, plumping up the skin and smoothing your complexion.
Salicylic Acid
Salicylic Acid (0.2% in these pads) is a BHA and excellent in managing oil and treating skin congestion.
Because they are lipophilic, they are attracted to oil and can penetrate the oils in the skin, clearing out follicles of excess debris and shedding the top layer of skin cells.
It works by breaking apart the cells in our outer skin layer, promoting deeper exfoliation and unclogging the pores, minimising pore size.
They also break the infection cycle by neutralising bacteria hidden in pores!
Together with being an anti-inflammatory, it all helps to calm inflamed acne. Because BHA is anti-inflammatory, they are also great at treating other skin conditions such as Rosacea, helping reduce redness.
Plus, they act as antioxidants, helping to reduce the appearance of fine lines and wrinkles, uneven skin texture or pigmentation caused by UV rays.
Results to expect:
Pre-soaked pads smooth & soften skin, remove dead skin cells, improve skin texture, tighten pores, balance oil production & brighten your complexion!
Encourages skin cell turnover for a brighter, smoother & more radiant complexion upon waking
Firms, tones & boosts collagen production, for a plump & youthful complexion!
Detoxifies & cleanses for super clean and refreshed skin
Acid percentages
The percentages of each Acid within the Radical Skincare Age-Defying Exfoliating Pads are compliant in the EU, US, Canada and Australia and fall within the Safety Laws set.
This jar provides the perfect 2-month supply if using one pad nightly; however, it will last for several months should your skin require only two-three times use per week!
The jar will keep fresh for 12 months once opened.
SIZE: 60 Pads (50g / 1.76 oz.)
About the brand: Radical Skincare
The Founders of Radical Skincare, Liz and Rachel, were exposed to the science of skin rejuvenation at an early age as daughters of a world-renowned Professor of Plastic Surgery.
After 15 years in the LA skincare industry and inspired by their struggles with rosacea and ageing skin, they decided to form their own business…
…Radical Skincare!
With the help of their highly skilled chemists and scientists, they dedicated years of research to formulating advanced skincare products that protect and rejuvenate all skin types with their patented antioxidant-rich solutions containing Trylacel™ technology.
At Beauty and the Boutique...
We love beauty and animals – so you always know the products we sell are never tested on animals.

Ingredients
The Magic Formula Inside:
An ancient remedy for irritated skin, Chamomile is a natural antioxidant that provides Bisabolol (a skin-soothing agent) to calm any redness and irritation. It also contains anti-inflammatory, anti-fungal, antibacterial, and antiseptic properties, and because it's hypoallergenic and high in antioxidants, it's a superstar at helping reduce acne breakouts and inflammation; making it an all-around skin saviour!

Oat Kernel Extract is a sugar-based film-former that tightens and strengthens the skin's barrier, soothing and moisturizing it. It's also an effective anti-inflammatory, antimicrobial, moisturizing, antibacterial, and antioxidant ingredient protecting the skin from environmental stressors. Plus, thanks to compounds called saponins (natural cleansers) present in oats, they remove dirt and soak up excess oil that can clog your pores to exfoliate your skin naturally.

Glycolic Acid provides gentle yet deep exfoliation for your skin while maintaining a natural PH balance with excellent anti-ageing properties and treating acne. Glycolic acid breaks down the bonds between the outer layer of skin cells (and dead skin cells) and the next skin cell layer for a peeling effect resulting in a smoother and more even-toned complexion. Plus, it can also boost collagen growth for a plumper, more youthful look!

Smoothing Salicylic Acid is an active ingredient ideal for any acne-prone skin or if you suffer from spots, blocked pores, breakouts or congested skin as it effectively sloughs away the dead surface skin, which stops your pores from clogging up. This is one powerful spot-fighting ingredient giving you a healthier, brighter and more glowing appearance!

Witch Hazel works as a mild yet effective astringent (which means that it temporarily causes your skin and pores to contract) to clean excess residual oil on the skin, helping keep the skin's surface clear and resulting in skin tightening effect. Tannins (astringent molecules) help the skin to reduce swelling, repair damaged skin and fight bacteria. And as a free-radical scavenger, surface oil, pore size, and inflammation are minimised, with skin protected against premature environmental ageing. Wave goodbye to irritated, dull and saggy skin and hello to a calmer, smoother and tighter appearance!

Osilift® is a 100% natural polyose purified fraction extracted from cleaned Avena (oat) seeds. It helps tone the skin, making it firmer and smoother while reducing wrinkles and lines. Plus, thanks to its tri-dimensional and high molecular weight configuration, it has an immediate smoothing and lifting effect on the surface of your skin, resulting in a tighter, brighter and more youthful complexion!

Multi Fruit Acid includes bilberry, sugar cane, sugar maple, orange and lemon fruit extracts that help boost collagen production, reducing the appearance of fine lines and wrinkles! Alpha, Beta, and Polyhydroxy acids provide gentle yet deep exfoliation and effectively treat acne, photo ageing, dry skin, melasma and psoriasis. Known as skincare 'superheroes', multi-fruit acids are excellent at fighting signs of ageing and help exfoliate, brighten, and improve skin tone and texture got your brightest, smoothest and clearest complexion!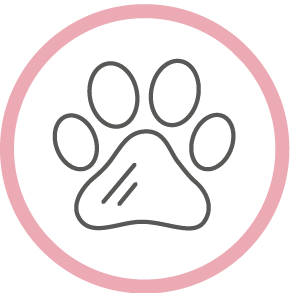 Not Tested On Animals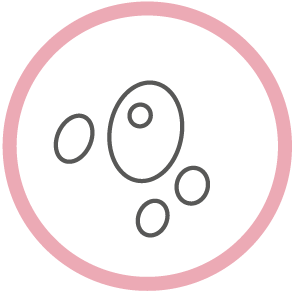 Non-Comedogenic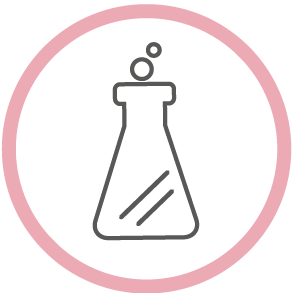 Paraben Free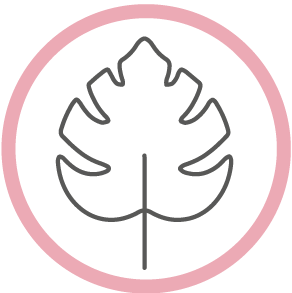 Palm Oil Free
AQUA (WATER), GLYCOLIC ACID, BUTYLENE GLYCOL, ALCOHOL, VACCINIUM MYRTILLUS FRUIT EXTRACT, HAMAMELIS VIRGINIANA (WITCH HAZEL) LEAF WATER, SALICYLIC ACID, SACCHARUM OFFICINARUM (SUGAR CANE) EXTRACT, SODIUM PCA, AVENA SATIVA (OAT) KERNEL EXTRACT, ALLANTOIN, CITRUS AURANTIUM DULCIS (ORANGE) FRUIT EXTRACT, CITRUS MEDICA LIMONUM (LEMON) FRUIT EXTRACT, CITRUS TANGERINA (TANGERINE) PEEL OIL, CENTELLA ASIATICA EXTRACT, ACER SACCHARUM (SUGAR MAPLE) EXTRACT, ECHINACEA PURPUREA EXTRACT, ALOE BARBADENSIS LEAF EXTRACT, MALUS DOMESTICA FRUIT CELL CULTURE EXTRACT, VITIS VINIFERA (GRAPE) VINE EXTRACT, VITIS VINIFERA (GRAPE) SEED EXTRACT, CHAMOMILLA RECUTITA (MATRICARIA) FLOWER EXTRACT, NIACINAMIDE, , SALIX ALBA (WILLOW) BARK EXTRACT, CAMELLIA SINENSIS LEAF EXTRACT, COFFEA ROBUSTA SEED EXTRACT, POLYSORBATE 20, PROPYLENE GLYCOL, ETHYLHEXYLGLYCERIN, GLYCERIN, XANTHAN GUM, LECITHIN, PHENOXYETHANOL, POTASSIUM SORBATE, SODIUM BENZOATE, LIMONENE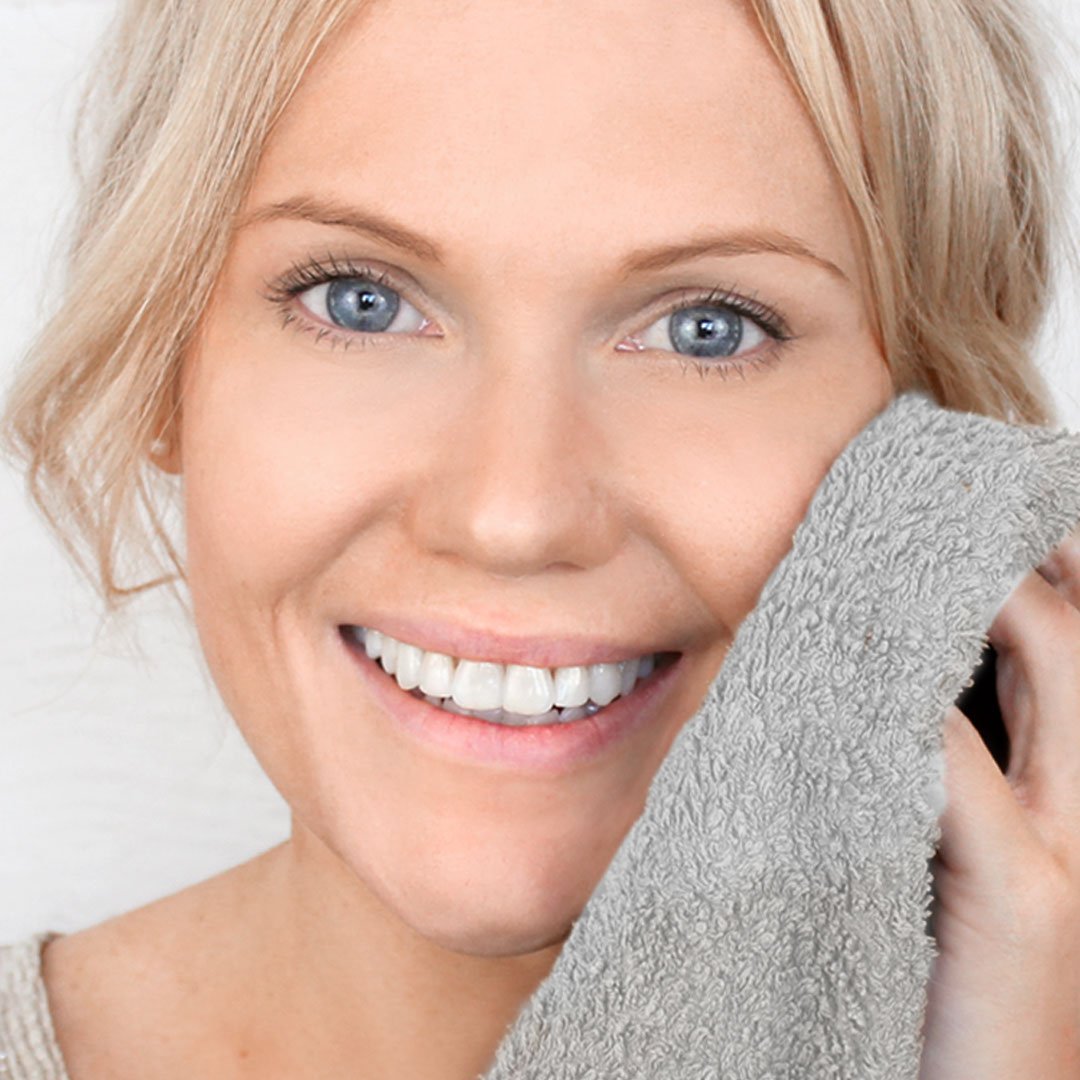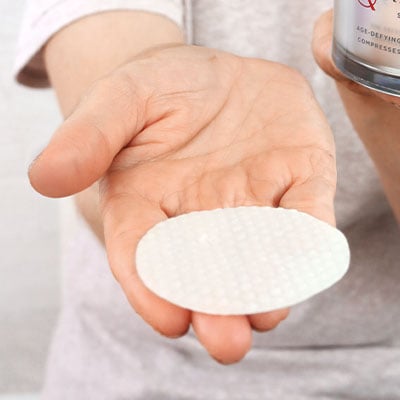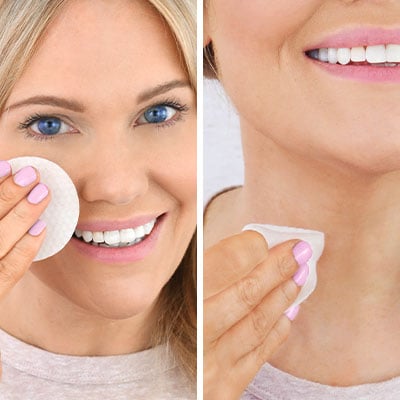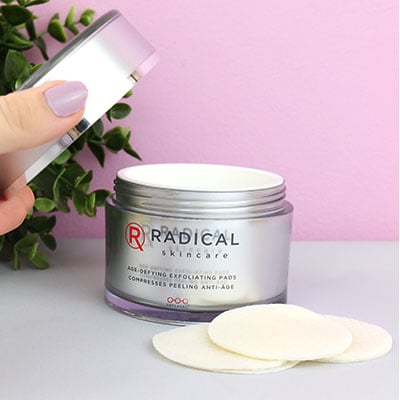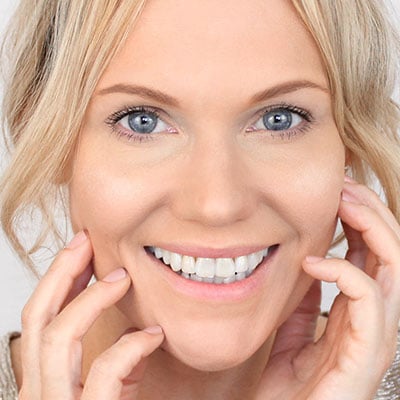 Customers love it
What they're saying
I feel beautiful

"

I am a 37 year old single mother and didn't have 'time' to feel pretty or good about myself. You showed me I was wrong. I found Katie and was hooked. I LOVE each and every item!! It is easy, quick and I feel beautiful and more like me!!! So thank you very much.... you changed my life.

"
Couldn't wait to try!

"

I had never seen this site before but was blown away by the video and tips from Katie. When my packages arrived looking beautiful all wrapped with care. Couldn't wait to try ...OMG best make up ever!! I LOVE LOVE LOVE it cant recommend it highly enough!!

"
Simple & beautiful!

"

I found it a simple way to feel and look beautiful with these natural and easy tutorials & products! Great tips to get great looks!!

"
Best I've ever looked!

"

I had low expectations for the makeup on myself but WOW!! I haven't looked so fresh faced and well put together since my 20's and I'm 42 now! I'm getting compliments constantly and it's the easiest makeup routine ever! Your product recommendations do exactly what you said!

"
Thank you!

"

I am not a person that writes reviews, but I am so pleased with the service that I felt I had to. I saw your tutorials & thought 'this is what I need.' I have tried many products over the years, and yours are wonderful! I now have a online store to treat myself every now and then!

"
Amazing products!

"

Amazing products received yesterday using them today and been complimented by 2 friends today love it, will be recommending and re ordering!!

"
Great service!

"

Great service. All the products are tried and tested by a makeup artist and NONE are tested on animals! I've bought several products and all arrived promptly and beautifully packaged. I really feel like I can trust the company and will keep buying from them. The customer service is amazing.

"
Discover My Story