hand-picked by Makeup Artist
Introducing Radical Skincare

Enzyme Peel

This pink jelly makes skin look & feel amazing
Why you'll love it
by Makeup Artist
Is your skin looking tired, drab and in need of a facial…?
If so, say hello to this game-changing pink miracle jelly in a jar from Radical Skincare:
Express Delivery Enzyme Peel
Sometimes, a rare little gem comes along, which will totally knock you off your feet.
This. Is. It.
It couldn't be easier to use either – or more satisfying!
The Radical Skincare Express Delivery Enzyme Peel will make your old, dead skin vanish right in front of your eyes…
Hands down, this magical enzyme jelly peel may just be the most exciting skincare product yet!
What makes Enzyme Peel so unique?
The Radical Skincare Express Delivery Enzyme Peel contains a powerful blend of 11 fruit enzymes (like Papaya, Pumpkin, Pineapple, Mango and Lemon).
Plus, it's filled with antioxidants that offer free radical protection, along with Aloe Vera and Cucumber to soothe, while Hyaluronic Acid helps keep skin plump and moisturised.
This pink Enzyme Peel jelly effectively yet gently exfoliates your skin to reveal a healthier skin layer that's smoother and more polished…
…all in a few minutes!
And that's not all…
Wait for the magic to happen as you massage the Express Delivery Enzyme Peel into your skin; it turns into a liquid, and after just a few minutes, you'll actually see and feel tiny balls of dead redundant skin cells roll off your face and onto your fingers…
…revealing the most incredibly smooth and glowing complexion!
Enjoy seeing this express peeling process in action.
Afterwards, your skin feels younger, looks brighter and oh-so glowy!
Express Delivery Enzyme Peel is a must-have if you're serious about skincare… and so much easier than your weekly facial!
Results to expect
Makes your old, dead skin vanish right in front of your eyes
Skin looks instantly smoother, brighter and pores look smaller!
Helps foundation and face makeup looks more even and sits better on the skin
Gentle on all skin types without causing irritation leaving skin feeling smooth, bright and baby soft!
Use 1-3 times per week for best results to help peel away dead skin cells
Key Ingredients:
Contains a powerful blend of 11 fruit enzymes including Papaya, Pumpkin, Pineapple, Mango and Lemon, to feed the skin and reveal fresh, younger-looking skin!
Antioxidants that offer anti-age protection for skin that looks more youthful
Cucumber - to soothe skin, leaving it feeling calm and healthy
Hyaluronic Acid - helps keep skin moisturised and look plumper!
Grape Seed Extract - rich in antioxidants and vitamin E & C to help encourage youthful, healthy skin
Glycosaminoglycan - support the maintenance of skin structural proteins such as collagen and elastin to help keep protein fibres in balance
Allantoin - a natural anti-irritant and anti-inflammatory, helps to soothe and calm the skin and counteract the skin's drying effect
SIZE: 50ml / 1.7 fl. Oz.
About the brand: Radical Skincare
The Founders of Radical Skincare, Liz and Rachel, were exposed to the science of skin rejuvenation at an early age as daughters of a world-renowned Professor of Plastic Surgery.
After 15 years in the LA skincare industry and inspired by their struggles with rosacea and ageing skin, they decided to form their own business…
…Radical Skincare!
With the help of their highly skilled chemists and scientists, they dedicated years of research to formulating advanced skincare products that protect and rejuvenate all skin types with their patented antioxidant-rich solutions containing Trylacel™ technology.
At Beauty and the Boutique...
We love beauty and animals – so you always know the products we sell are never tested on animals.

Ingredients
The Magic Formula Inside:
Feed your skin this incredible blend of 11 fruit acids (including Papaya, Pumpkin, Pineapple, Pomegranate, Mango & Lemon) and reveal fresher, younger-looking skin that looks and feels fantastic! These fruit acids contain antioxidants that offer effective anti-age protection and gently but effectively exfoliate skin's surface, removing dead skin cells, smoothing fine lines and leaving your skin with a youthful glow.

Papaya Extract contains an anti-inflammatory enzyme called papain which acts as an effective skin exfoliator, removing the dead skin cells. Rich in beta-carotene and plant compounds enhances the skin glow and complexion. It soothes skin irritations and calms acne and blemish-prone skin while brightening the skin. Plus, the lycopene (an antioxidant found in Papaya) helps defend against the visible signs of ageing for a smooth and youthful complexion.

Pumpkin Fruit Extract boosts cell turnover, removes dead skin cells, and unclogs pores for a smoother and brighter complexion thanks to its fruit enzymes and alpha hydroxy acids (AHAs). It boosts cell turnover, removes dead skin cells and unclogs pores for a smoother and brighter complexion! Pumpkin Extract contains antioxidants such as vitamins A and C that help boost collagen production. It prevents signs of ageing by protecting against environmental stressors and free radicals that damage and age the skin. Plus, it can also soothe skin inflammation, increase collagen production and provide glycerin (an effective skin hydrator). Brighten, moisturise, firm, and smooth skin with Pumpkin power!

Pineapple Fruit Extract contains a mix of enzymes (bromelain) with anti-inflammatory and antimicrobial benefits. Pineapple Fruit Extract is antioxidant-rich, high in Vitamin C, including Alpha Hydroxy Acids (AHAs), which gently exfoliates the skin, helping remove dead skin cells and reducing blackheads while helping to restore moisture and support the skin's protective layer.

Antioxidant Lemon Peel Extract helps prevent wrinkles, acne, pigmentation and dark spots with free radicals to detoxify the skin. It fights free radicals and is rich in antioxidants which helps detoxify the skin. Lemon Peel is rich in ascorbic acid, antioxidants, and Vitamin C that help detoxify the skin, delay wrinkles, reduce blemishes and slow down ageing. Plus, it brightens the skin, stimulate collagen, firms skin and helps reduce age spots. Lemon Peel also contains citric acid, which helps rejuvenate skin and buff away dead skin cells reducing brown spots, fine lines, and wrinkles.

Pomegranates are beneficial for preventing photodamage, ageing, hyperpigmentation and protecting against UV exposure. Pomegranate Extract helps neutralise the effect of the free radicals and help cellular regeneration, stimulating skin and keeping wrinkles at bay! It improves collagen and elastin production, which enhances the skin's texture. Give your skin a helping hand with the power of nature! The antioxidants in Pomegranate Extract, along with phytonutrients, minerals, fatty acids and vitamins, work together to boost collagen production and plump the skin for that bouncy, youthful appearance!

Cleansing Mango Fruit Extract contains Vitamin C, which reduces inflammation and magnesium and balances oily skin with astringent properties that minimise acne, pimples, and scars. The Beta-carotene in mangoes include a powerful anti-ageing effect and lessen the look of dark spots, freckles and pigmentation. Collagen production is boosted while sun damage and premature skin ageing are reduced thanks to Vitamin A. Let this nutritious, healthy fruit support your overall skin health!

Calming cucumber reduces swelling and puffiness in the skin, and because they are mildly astringent, they can help cleanse the skin and tighten pores, effectively reducing breakouts. It helps to hydrate and soften the skin, refreshing and revitalising skin while diminishing pores, clarifying the complexion. As an astringent and anti-inflammatory, it soothes and cools the skin.

Hyaluronic Acid (often hailed as the 'Fountain of Youth'!) can hold up to 1,000 times its own weight in water, helping skin look plumper, bouncier and more hydrated - resulting in a more youthful-looking, healthy complexion! It helps keep your skin moisturised and radiant and can help prevent wrinkles, filling in and reducing their appearance. Decreased Hyaluronic Acid can make skin look dry and rough, but a daily boost of it keeps skin moisturised to help lessens wrinkles while improving and protecting the skin.

Rich in antioxidants and Vitamin E & C, Grape Seed Extract helps encourage youthful, healthy skin! It contains both anti-microbial benefits and antibacterial properties, making it excellent at evening out skin tone and treating acne outbreaks. Grape Seed Extract increases cell turnover and collagen synthesis for more elastic, bouncy, healthy and plump skin!

Glycosaminoglycan is a polysaccharide (also known as mucopolysaccharides) that support the maintenance of skin structural proteins such as collagen and elastin to help keep protein fibres in balance. Glycosaminoglycans are water-binding molecules that can hold nearly 1,000 times their own weight, which helps provide moisture to the skin and keeping it looking plump, hydrated and youthful.

Allantoin (an extract from the root of the comfrey plant) is a natural anti-irritant and anti-inflammatory, which helps to soothe and calm the skin and counteract the skin's drying effect. A natural anti-irritant, which also helps soothe the skin, balancing the drying effect on the skin. Anti Inflammatory properties are also helpful in allantoin as it calms the skin further.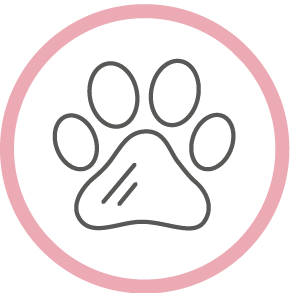 Not Tested On Animals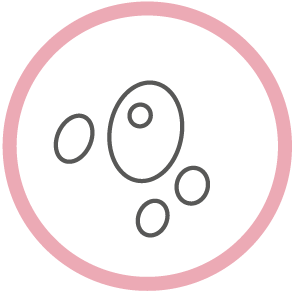 Non-Comedogenic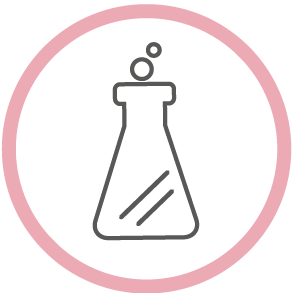 Paraben Free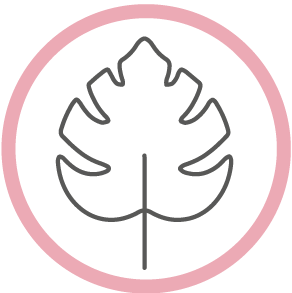 Palm Oil Free
AQUA (WATER), BUTYLENE GLYCOL, CARBOMER, PHENOXYETHANOL, GLYCERIN, SODIUM HYDROXIDE, CAPRYLIC/CAPRIC TRIGLYCERIDE, ETHYLHEXYLGLYCERIN, LACTOBACILLUS/PUMPKIN FERMENT EXTRACT, LACTOBACILLUS/PUNICA GRANATUM FRUIT FERMENT EXTRACT, PROPYLENE GLYCOL, CITRUS AURANTIUM DULCIS (ORANGE) PEEL EXTRACT, CITRUS PARADISI (GRAPEFRUIT) FRUIT EXTRACT, GLYCOSAMINOGLYCANS, PRUNUS ARMENIACA (APRICOT) FRUIT EXTRACT, MENTHA PIPERITA (PEPPERMINT) EXTRACT, PYRUS MALUS (APPLE) FRUIT EXTRACT, CUCUMIS MELO CANTALUPENSIS FRUIT EXTRACT, SANTALUM ALBUM (SANDALWOOD) EXTRACT, CITRUS GRANDIS (GRAPEFRUIT) FRUIT EXTRACT, CITRUS AURANTIUM DULCIS (ORANGE) FRUIT EXTRACT, CITRUS LIMON (LEMON) PEEL EXTRACT, LAVANDULA ANGUSTIFOLIA (LAVENDER) FLOWER/LEAF/STEM EXTRACT, LEUCONOSTOC/RADISH ROOT FERMENT FILTRATE, NIACINAMIDE, ANANAS SATIVUS (PINEAPPLE) FRUIT EXTRACT, CITRUS NOBILIS (MANDARIN ORANGE) FRUIT EXTRACT, LECITHIN, MELALEUCA ALTERNIFOLIA (TEA TREE) FLOWER/LEAF/STEM EXTRACT, SODIUM HYALURONATE, ASCORBIC ACID, BENZOIC ACID, CARICA PAPAYA FRUIT EXTRACT, PAPAIN, TOCOPHERYL ACETATE, VANILLA PLANIFOLIA FRUIT EXTRACT, ALLANTOIN, BUTTER EXTRACT, CAMELLIA SINENSIS LEAF EXTRACT, CANANGA ODORATA FLOWER EXTRACT, COCOS NUCIFERA (COCONUT) FRUIT EXTRACT, COFFEA ARABICA (COFFEE) SEED EXTRACT, COFFEA ROBUSTA SEED EXTRACT, CUCUMIS SATIVUS (CUCUMBER) FRUIT EXTRACT, PASSIFLORA INCARNATA FRUIT EXTRACT, PRUNUS AMYGDALUS DULCIS (SWEET ALMOND) FRUIT EXTRACT, ROSA CANINA FRUIT EXTRACT, RUBUS IDAEUS (RASPBERRY) FRUIT EXTRACT, VITIS VINIFERA SEED EXTRACT, XANTHAN GUM, CITRUS AURANTIFOLIA (LIME) PEEL EXTRACT, CITRUS JUNOS PEEL EXTRACT, CITRUS TANGERINA (TANGERINE) PEEL EXTRACT, MANGIFERA INDICA (MANGO) FRUIT EXTRACT, RUBUS IDAEUS (RASPBERRY) LEAF EXTRACT, DEHYDROACETIC ACID, CI 16035 (RED 40), CI 17200 (RED 33), LIMONENE, LINALOOL,HYDROXYCITRONELLAL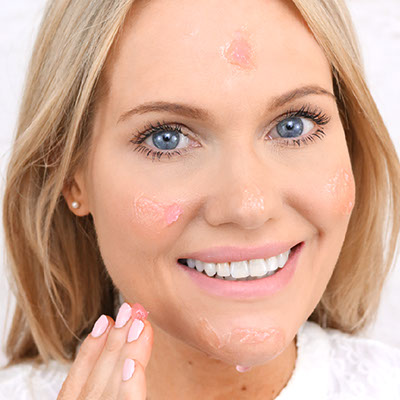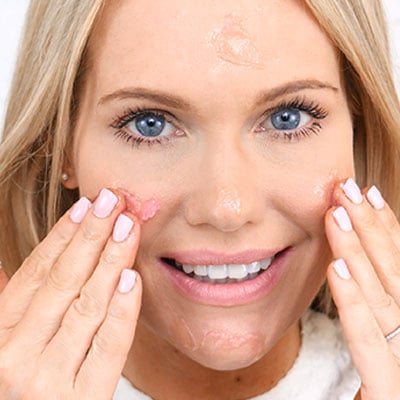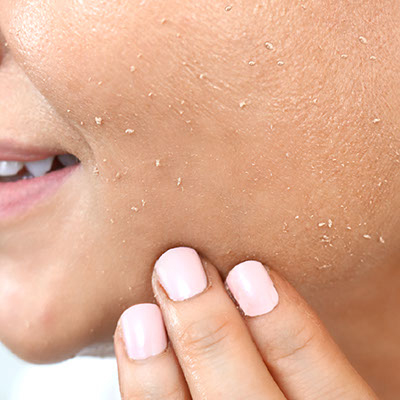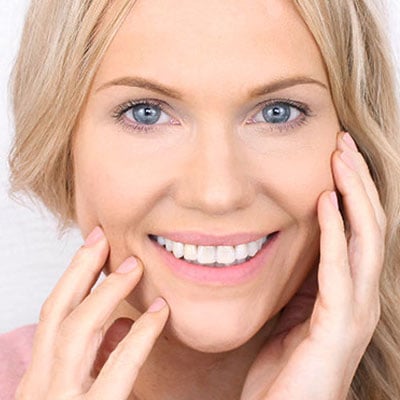 Customers love it
What they're saying
Best product I've tried!

"

I have just purchased and used the enzyme peel for the first time... this is the best product I have ever tried, my skin looks and feels amazing! It's a must buy and you won't regret it!!

"
Best skin I've had for years!

"

I have to let everyone know how fantastic the Enzyme Jelly Peel is! After one use my (55 year old) skin felt super smooth and looked better than it has in ages! Thanks for finding this gem!!

"
Skin looks & feels amazing!

"

I have just used the Radical Jelly for the first time. Wow! My skin feels and looks amazing!

"
Above and beyond!

"

This company goes above and beyond expectations. I've bought several items from you on the back of Katie's videos. The price point is always competitive, if not cheaper than the bigger retailers, the shipping is free and their customer service is second to none. Can't recommend enough!

"
You're all stars!

"

I'm a mature lady and honestly found that there is something for everyone on here. I am excited every time I see a new tutorial. The ideas and tips that make my makeup routine less time consuming but with maximum effect. Thank you Katie and your team are all stars!

"
Brilliant recommendations!

"

Just received my beautiful little parcel - thank you so much for the brilliant recommendations and the amazingly fast delivery along with simply lovely customer service.

"
Placing my next order!

"

I received my very first order from Beauty and boutique, it was beautifully wrapped and lovingly packed and arrived just in time to cheer me up...I've already started looking what to order next!

"
Discover My Story