hand-picked by Makeup Artist
Introducing Eye of Horus

Pretty Pink Lip Duo

Everyday pretty pink lip duo!
Why you'll love it
by Makeup Artist
Get ready to pucker up with this romantic and easy-to-wear, pretty pink lip duo! 

I promise this exclusive duo from Eye of Horus will be your most wearable lip look for every day:
Pretty Pink Lip Duo

This exclusive duo works perfectly to define your natural lip shape and give you your most wearable lip look yet!
Accentuate and define your lips with the gorgeous Sacred Hibiscus Artistry Lip Liner and then embrace your inner goddess with the stunning Bio Lipstick Athena Blush.

Wear it as a sheer and naturally beautiful look with one coat or boost the intensity with two coats or more.
With an effortless and universally flattering, modern soft pink hue, this lip duo suits all skin tones and may just become the perfect addition to your everyday lip collection.
This is a great everyday lip look (whether sheer or bold) that wears well for hours!
What makes this lip duo so unique?
Not only is this pretty duo the ideal pink hue, but it's also perfect for sensitive and dry lips!
The natural ingredients harnessed in this 100% vegan duo help to nurture, plump and colour your lips so that even the most delicate skin on sensitive lips can enjoy a beautiful pink lip!
If you love a pretty colour but also want luscious, smooth and healthy-looking lips, this is the duo to go for!
Sacred Hibiscus Artistry Lip Liner
This Sacred Hibiscus Artistry Lip Liner is a revolutionary, creamy, richly pigmented formula with the perfect pink shade to match with Athena Blush lipstick!
Use this lip liner to naturally define and accentuate your lip shape and to help prevent feathering and bleeding, as the perfect base for any lipstick.
Plus, wear this versatile lip liner all over your lips to colour the entire lip area (alone or with Athena Blush over the top)
And the best part?
No sharpening is needed – just remove the top, twist and apply colour with this mechanical liner!
It really couldn't get any easier for flawless, smooth and professional-looking applied lip liner every time.
Plus, thanks to an ultra-smooth formula with nurturing key botanicals and Candelilla Wax for maximum staying power, the liner glides on effortlessly with a great longevity and colour pay-off …
… the perfect complementary colour, texture and formula for adding definition to your lip line (especially if you have thin lips!) 
Bio Lipstick Athena Blush
This Bio Lipstick Athena Blush (inspired by Athena, Goddess of wisdom, peace, and independence!) is a beautiful subtle colour that goes with everything…
…this is a 'suits everyone' pink lipstick!
A premium satin blend of lipstick made with natural ingredients, the soothing formula helps to nourish your lips with a boost of soft pink colour that brightens your complexion.
This sacred formula is naturally derived and infused with marine botanicals and sacred oils to plump and moisturise the lips with a buttery soft texture that you (and your lips!) will love!
The Athena Blush lipstick is such an easy-to-wear sleek and delicate pink – not too much and not too little – just the perfect hint of pink coverage that looks great and feels great, with good staying power!
Plus, it feels light and creamy (never sticky, tacky or drying) and won't dry out your lips thanks to its superb moisturising qualities making your lips look smoother and more even while wearing.
The nourishing ingredients also mean there's no need to wear lip balm before application, and even after wearing it for hours, lips will still feel divinely nurtured and soft.
… could Athena revive your appreciation for pink lips?
And that's not all…
The thoughtfully crafted and gorgeous eco-friendly, biodegradable packaging is a real bonus for easy-to-recycle beauty for you and Mother Nature.
Plus, you save money on both the products included in this duo when you shop this exclusive beauty bundle saving offer...
...only available to you at Beauty and the Boutique! 
This is your new go-to pretty, pink duo of dreams!
Results to expect
Perfectly matched exclusive complimentary pink lipstick & lipliner duo
Creamy and richly pigmented Sacred Hibiscus Artistry Lip Liner for fuller-looking lips
Satin-blend, buttery soft Bio Lipstick Athena Blush to moisturise lips with an added pink hue
Wear 1 coat for a sheer & natural lip or 2+ coats for a bold, statement look
Smooth, nourished & healthy lips thanks to skin-loving, naturally derived ingredients
Expertly crafted formulations that nurture sensitive skin with marine botanicals, sacred oils, key botanicals and Candelilla Wax
Universally flattering, wearable pretty, soft pink shade that suits all skin tones
Effortless application with easy-to-use lip liner – no sharpener needed!
Moisurising texture that glides smoothly & keeps skin from drying
Lip liner that's never drying but prevents feathering & bleeding
Versatile, pretty pink colour for the perfect everyday wear!
Exclusive beauty bundle price - so you save money on both products!
Key ingredients
Emollient Candelilla Wax hydrates dry skin to look smoother – ideal for soothing chapped lips & relief for dry lips!
Antioxidant Castor Seed Oil helps to promote hydration - great for soothing and conditioning lips, leaving them soft & flake-free
Vegetable Squalane helps prevent collagen loss to rejuvenate the lips for a youthful glow and plumpness!
Sunflower Seed Oil traps moisture to keep skin hydrated & helps prevent damage to cells by UV light and fight premature skin ageing
Hypoallergenic Carnauba Wax is water-repellent & very emollient, making it perfect for comfortable application.
Antioxidant Vitamin E helps balance and hydrate skin with healing and anti-inflammatory benefits to calm your skin.
 SIZE:
Athena Blush 4ml /0.141 oz
Sacred Hibiscus 0.35g / 0.0123 oz
About the brand: Eye of Horus
Eye of Horus is an award-winning Australian brand of colour cosmetics. The iconic Eye of Horus range was inspired by the ancient Egyptians who wore eye makeup, believing it offered magical power and protection. Based on ancient sacred ingredients (including Organic Moringa Oil, aka "Oil of the Pharaohs" and Castor Oil), the formula delivers the highest quality performing products helping all women feel like a true Goddess! The brand has quickly achieved cult status amongst fans, celebrities and professional Makeup Artists around the world.
At Beauty and the Boutique…
We love beauty and animals – so you always know the products we sell are never tested on animals.
Ingredients
The Magic Formula Inside:
Candelilla Wax (a plant-based wax and a suitable vegan alternative to beeswax) hydrates dry skin to look smoother. High in fatty acid, nutrients and resin, it's quick absorbing and very emollient, so ideal for soothing chapped lips and helping provide incredible gloss for dry lips! Candelilla Wax is also non-comedogenic, so it won't clog pores and contains Vitamin A, which promotes cell regeneration that protects against sunspots and ageing skin and is an excellent ingredient for the delicate skin on your lips. Candelilla is a wonderfully nourishing skin conditioner that hydrates dehydrated, scaly skin for a smoother complexion and plumper, softer pout!

Castor Seed Oil feeds the skin with antioxidants which helps skin stay youthful for longer! It's also rich in ricinoleic acid (a known humectant), which prevents water loss through the outer layer of your skin to promote hydration - great for soothing and conditioning the delicate skin on the lips and leaving lips flake-free for the perfect statement lips. The fatty acids in Castor Oil also promote smoothness and softness to the skin and help restore uneven skin tones.

Vegetable Squalane is an antioxidant that helps prevent collagen loss and rejuvenate the lips, and because it's so close to our skin's own oil, it can help lips retain a youthful glow and plumpness! Thanks to its hydrating and antioxidant properties, Squalane Oil can also help improve the look of your skin's texture to keep your pout looking in tip-top condition!

Sunflower Seed Oil is particularly beneficial for dry, dehydrated, or environmentally compromised skin - especially helpful for the very thin and delicate skin on lips! It also has a natural calming effect on the skin to help reduce signs of skin stress or irritation. Being very high in Vitamin E, Sunflower Oil acts as an emollient that traps moisture and keeps skin hydrated, so it's great for keeping dry lips feeling baby soft. It also helps prevent damage to cells by UV light and fight premature skin ageing by protecting the collagen and elastin content.

Carnauba Wax is hypoallergenic, water-repellent and very emollient wax, making it perfect for creating a smooth, soft and silky feeling for comfortable application. The oil extracted from Carnauba Palm leaves dried into the wax and acts as a natural thickener without clogging pores. Great even for sensitive skin.

Antioxidant Vitamin E helps to balance and hydrate skin with healing and anti-inflammatory benefits to keep your skin protected and calm, especially useful for products for the sensitive skin on lips.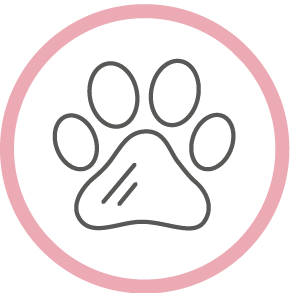 Not Tested On Animals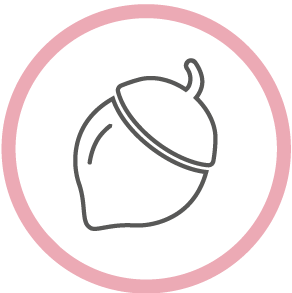 Nut Free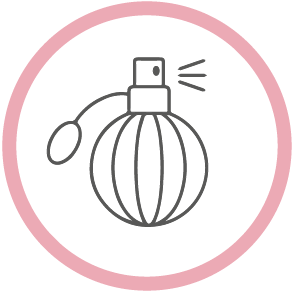 Fragrance Free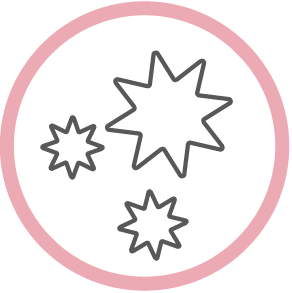 Hypoallergenic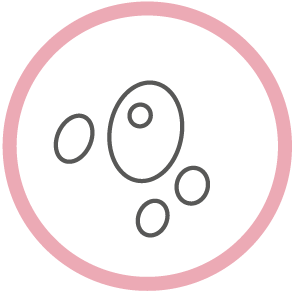 Non-Comedogenic

Vegan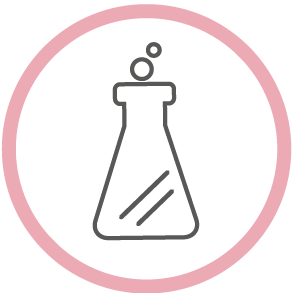 Paraben Free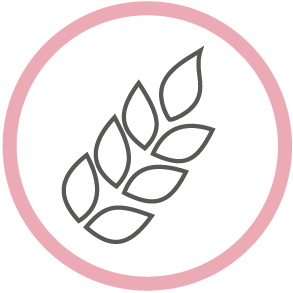 Gluten Free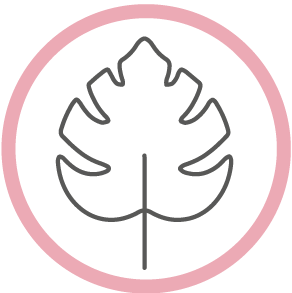 Palm Oil Free
BIO LIPSTICK ATHENA BLUSH RICINUS COMMUNIS SEED OIL / RICINUS COMMUNIS ( CASTOR ) SEED OIL, OCTYLDODECANOL, OLUS OIL / VEGETABLE OIL, CANDELILLA CERA / EUPHORBIA CERIFERA (CANDELILLA ) WAX, SQUALANE, HELIANTHUS ANNUUS SEED CERA, HELIANTHUS ANNUUS ( SUNFLOWER ) SEED WAX, TRIHYDROXYSTEARIN, HYDROGENATED VEGETABLE OIL, POLYGLYCERYL. - 3, DIISOSTEARATE, COPERNICIA CERIFERA CERA / COPERNICIA CERIFERA (CARNAUBA) WAX, TOCOPHEROL, CAPRYLIC/ CAPRIC TRIGLYCERIDE, HELIANTHUS ANNUUS SEED OIL, HELIANTHUS ANNUUS ( SUNFLOWER ) SEED OIL, DICTYOPTERIS MEMBRANACEA EXTRACT MAY CONTAIN +- C1 77891 / TITANIUM DIOXIDE, C1 77019 / MICA, C1 77491 IRON OXIDES, C1 77492 / IRON OXIDES, C1 19140 YELLOW 5 LAKE, C1 15850 RED 6, C1 77499 /. IRON OXIDES, C1 77861 TIN OXIDE, C1 15850 / RED 7, C1 42090 / BLUE 1 LAKE.
SACRED HIBISCUS ARTISTRY LIP LINER CYCLOPENTASILOXANE, TRIMETHYLSILOXYSILICATE, EUPHORBIA CERIFERA CERA, ISODODECANE, MICROCRYSTALLINE WAX, COPERNICIA CERIFERA CERA, SILICA SILYLATE, PHENOXYETHANOL. MAY CONTAIN CI 77891 CI 77491 CI 77492 CI 77499 CI 15850 CI 15850 CI 42090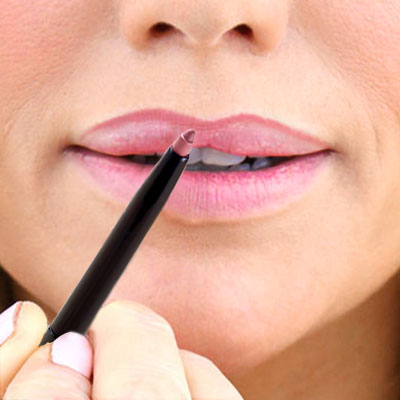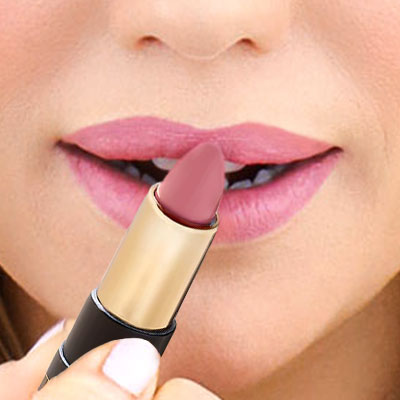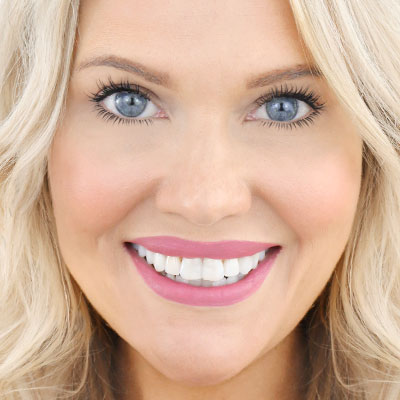 Customers love it
What they're saying
So, so impressed!!

"

I've been a customer of BATB for over a year now and am so, so impressed with EVERYTHING about this company. The products I've purchased so far have all been of a very high quality and I love the tutorials and product information on the website.

"
Customer for life! ❤

"

I love how my order came in, all wrapped with care and even some candy. Such a nice touch. But, the real treat was trying on the sunset veil and watercolor blush. It was heavenly, it really does what it's supposed to...I'm hooked! I also love Katie's tutorials because they are such a perfect step by step!

"
Absolutely blown away...

"

I took a gamble and after following and watching for months... maybe even over a year, I finally bit the bullet and bought new makeup. Blown away. I have a new love of make up and confidence using it.

"
You are all amazing!

"

Beauty and the Boutique I wanted to say that when I received my products and they were all wrapped up so beautifully, I felt like I had gone to a boutique in a really fancy store. It felt really special to get that package in the mail and I too love all of the make up and Katie's amazing tutorials and tips.

"
I have had loads of compliments 😍💗

"

Hey Katie, my makeup treats to myself arrived very quickly so thank you, i am absolutely in love with all the products I purchased my skin has a lovely glow to it wearing the blossom colour beauty glow, veil foundation & veil concealer and to top it off the peach setting spray my makeup stays in place for a full 13hr shift at the hospital!

"
Discover My Story