hand-picked by Makeup Artist
Introducing Emani

Healthy Lash Mascara

This mascara is gentle & looks natural
Why you'll love it
by Makeup Artist
Finding the perfect natural-look mascara (that never looks fake or cloggy!) can feel a little overwhelming…
…especially if you have sensitive eyes!
Eyes, and the delicate skin around them, are easily triggered by harsh or heavy formulas, leaving lashes damaged, dry, and brittle…
…and the fragile skin around them sore and irritated.
You need a mascara that's gentle on the eyes but tough on staying power – so you never need to worry about your mascara smudging! 
Luckily, Emani has a winning new smudge-proof formula created especially for sensitive eyes!  
You're going to love: 
Emani Healthy Lash Mascara
Mascara belongs to most of our makeup essentials… so you want one that you trust with the most delicate part of your body: your eyes.
The Healthy Lash Mascara is a nourishing, naturally comfortable and non-irritating formula that keeps lashes clump-free!
Plus, this vegan, organic, and water-proof wonder thickens, strengthens and conditions each lash, too, thanks to a unique blend of soy protein and cucumber extract, which keeps lashes strong, soft and fortified with each wear.
And you'll never compromise on the look either - naturally lifted, longer and fuller-looking lashes are yours too…
…this really is one hard-working (yet gentle) mascara!
What makes this mascara so unique?
Zero harsh ingredients, zero fragrance and zero tears…
…this is a sensitive eye beauty hero!
The award-winning Healthy Lash Mascara is an all-natural and ultra-kind formulation designed for everyone, especially for the most sensitive eyes.
Infused with natural ingredients that are specifically designed to nourish eyelashes and keep them healthy, strong, and happy with a lightweight and smooth texture…
…so you can blink away any streaks, clumps, or tear fears!
Plus, it's waterproof and smudge-resistant, so you can be sure you're always looking on point … (even when your emotions aren't)!
Keep your eyes firmly on the prize with Emani's Healthy Lash Mascara!
And that's not all…
…the specially designed brush deserves its very own shout-out! 
This unique hourglass brush is shaped to resemble a tree (with a soft contour in the middle) as a homage to Mother Nature.
Not only is this a lovely idea, but it's a design genius for reaching each individual lash while lengthening, lifting and curling for that false lash effect – what's not to love?
Catch every single eyelash and envelope them with colour without ever weighing them down!
Could Emani's Healthy Lash Mascara finally be the answer your sensitive eyes have been looking for all this time?
Get healthy, long, full, and happy lashes with Emani's Healthy Lash Mascara…
…your eyes and lashes will thank you for it now and in future!
Results to expect 
Non-irritating mascara formula, so eyes are safe and healthy
Gentle, vegan & organic ingredients that are suitable for sensitive eyes
Naturally beautiful lashes that hold a curl are lifted and longer looking
Long-lasting and, smudge-proof formula, so you feel confident in your look all-day
The innovative tree-shaped brush gives lashes full coverage with a clump-free definition
Contains a unique blend of natural ingredients like soy protein and cucumber extract to promote lash strength & health
SIZE: 10ml
Award Winning Formula
Don't just take our word for it – check out these outstanding awards that Healthy Lash Mascara has achieved:
Luscious Lashes Awards 2019 - Winner
Naturals Natural Health Beauty Awards 2022 - Shortlisted in Mascara Category - Finalist
About the brand:  Emani
Emani Vegan Cosmetics (founded in Huntington Beach, California, in 1998) by Michelle Doan is uniquely formulated to benefit sensitive, acne-prone, and ageing skin. After struggling with problematic skin, Michelle created products that combine natural minerals with certified-organic botanicals, oils, plant extracts and waxes (with potent doses of Vitamin C, Hyaluronic Acids and Peptides) to create quality makeup that enhances your dermatologic health and the appearance of skin without the use of toxins.
Emani Vegan Cosmetics believes in a beauty experience that is completely 100% Cruelty-free, 100% Gluten-free, and 100% Vegan certified. Eco-friendly manufacturing, green technology, and ethical suppliers are deeply rooted in the Emani Vegan Cosmetics ethos.
Their mission has always been to make clean yet high-performing products for loved ones, moms, friends, daughters, and you!
At Beauty and the Boutique…
We love beauty and animals – so you always know the products we sell are never tested on animals.
Ingredients
The Magic Formula Inside:
Carnauba Wax is hypoallergenic and helps the mascara be water-repellent, protecting the lashes from tears. The oil extracted from Carnauba Palm leaves dried into the wax, acting as a natural thickener without clogging pores! It helps apply mascara smoother with silkier lashes and is great for even very sensitive eyes. Carnuba Wax softens lashes and leaves them more voluminous and clump-free!

Candelilla Wax is a plant-based wax and a suitable vegan alternative to beeswax. It's super hydrating, nourishing, quick-absorbing and high in fatty acids, making your lashes smooth and silky. Candelilla Wax is also non-comedogenic so that it won't clog pores. The Vitamin A in the wax promotes cell regeneration, protects against sunspots and ageing skin, and is an excellent ingredient for the sensitive skin around the eyes.

Jojoba Oil is rich in Vitamins A, D & E and skin-loving essential fatty acids, perfect for soothing and nourishing the fragile skin around the eyes! It helps to moisturise and protect hair follicles, allowing the lashes to grow longer and thicker before falling out. As the properties of Jojoba Oil are so similar to our skin's own sebum (oil), it's ideal for use in products near the eye area. Plus, Jojoba Oil's anti-inflammatory properties help keep sensitive skin calm and comfortable, soothing red, dry and dehydrated skin.

Castor Seed Oil helps to nourish and moisturise your eyelashes so they look thicker and healthier, and can even help with lash growth and preventing breakage. The anti-inflammatory properties reduces swelling and puffiness, making it an ideal ingredient for the eye area. Castor Seed Oil feeds skin with antioxidants which helps the skin stay youthful for longer and because it works as an emollient, its perfect for use in eye products to smooth and soften skin & lashes.

Avocado Oil is high in monounsaturated fatty acids and vitamins A and C that help nourish, moisturise and provide antioxidant protection to the skin. It stimulates blood flow in hair follicles, which helps your eyelashes feel healthier and look beautiful. The antioxidants in avocado oil protect the lashes from environmental damage and stress. Plus, the high Vitamin E content with potassium, lecithin, and other nutrients help further nourish the skin, perfect for delicate skin around the eyes.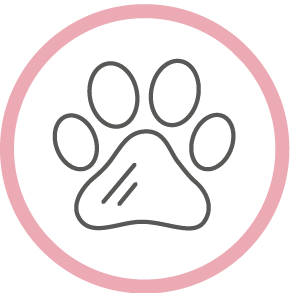 Not Tested On Animals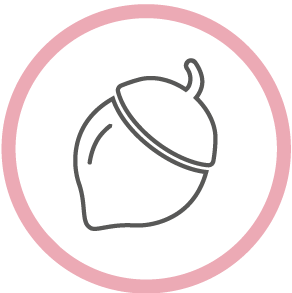 Nut Free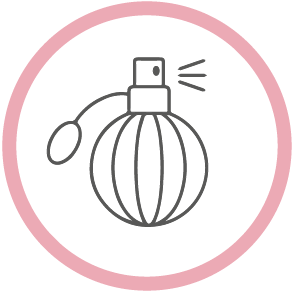 Fragrance Free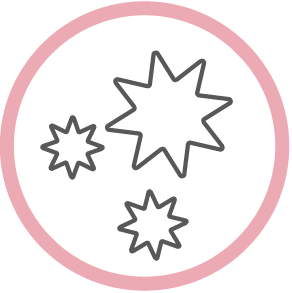 Hypoallergenic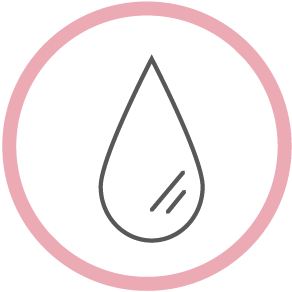 Oil Free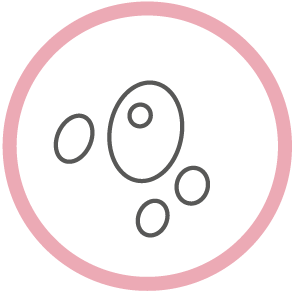 Non-Comedogenic

Vegan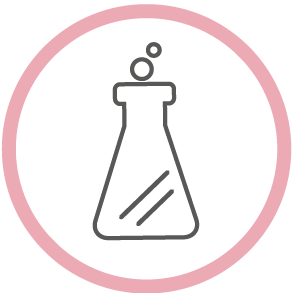 Paraben Free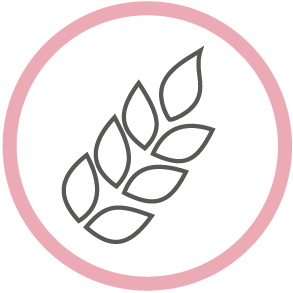 Gluten Free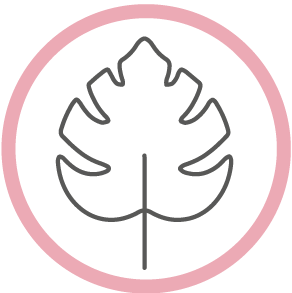 Palm Oil Free
HORDEUM VULGARE (BARLEY) STEM WATER, HYDROGENATED JOJOBA OIL+, BRASSICA CAMPESTRIS/ALEURITES FORDII OIL COPOLYMER+, STEARIC ACID+, HYDROLYZED CORN STARCH+, BUTYLENE GLYCOL+, PULLULAN+, GLYCERYL STEARATE SE+, RICINUS COMMUNIS (CASTOR) SEED OIL, GLYCERYL CAPRYLATE+, PHENETHYL ALCOHOL+, AQUA, PENTYLENE GLYCOL+, PERSEA GRATISSIMA (AVOCADO) OIL, EUPHORBIA CERIFERA (CANDELILLA) WAX+, SORBITOL+, COPERNICIA CERIFERA (CARNAUBA) WAX+, SODIUM HYDROXIDE, MAGNOLIA OFFICINALIS BARK EXTRACT+, CITRIC ACID+, XANTHAN GUM+, TREHALOSE+, ACACIA SENEGAL GUM+, POTASSIUM SORBATE, SODIUM BENZOATE, IRON OXIDES (CI 77499) () ORGANIC INGREDIENTS (+) NATURALLY DERIVED INGREDIENTS (99% NATURAL)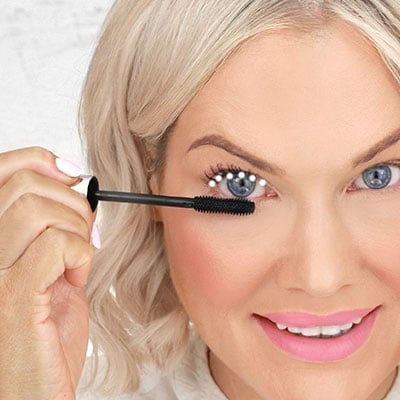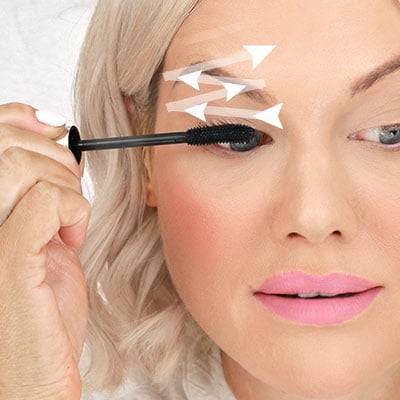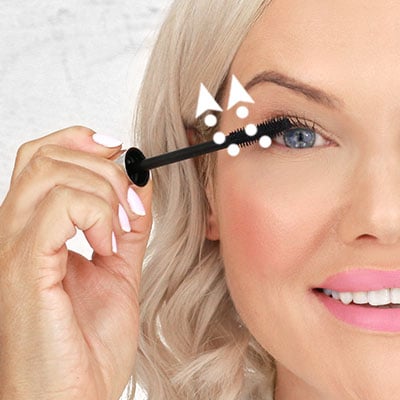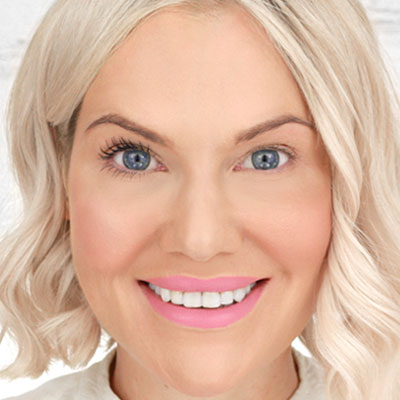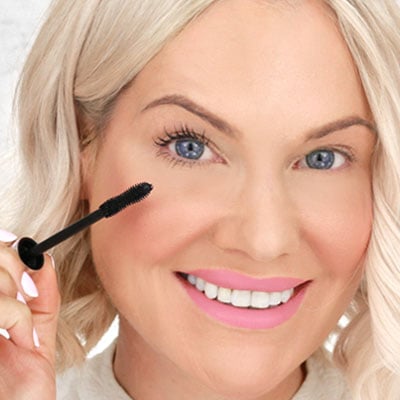 Customers love it
What they're saying
Friendly. Efficient. Human!

"

If anyone needs an example of how to run an online business they should look no further than Beauty and the Boutique. Their customer service is outstanding. Questions are answered promptly. Delivery is quick with no issues and the products are carefully curated so you feel that your are purchasing bespoke beauty at competitive prices.

"
Beautiful products!

"

Love these products - actually LOVE every product l've ever ordered from Beauty and the Boutique.. Every delivery comes beautifully wrapped with a treat - it's like Christmas every time my order arrives and then there is the thoughtfulness of this amazing team. Can't recommend Katie and her team enough - you'll look better and be appreciated as a client! xx

"
6 out of 5 stars!

"

Amazing products, after being sceptical of buying products I'd never used before online without testing, I now thoroughly trust Katie and the team. Every item I've tried has been EXACTLY as described and become a staple item for me. Have to mention the excellent Customer Love Team on Live Chat too above & beyond. Well done Team Beauty and the Boutique!

"
Impressive products, wrapping & delivery

"

Received my products today. Beautifully wrapped. From the minute I placed the order to the day received my products I knew every step of the way what the progress was. Cannot wait to try them out tomorrow. Very impressed- thank you. Highly recommend.

"
Big help!

"

I'm not a big makeup wearer, and as such I'm pretty useless at it when I want to wear it. Beauty and the Boutique has helped enormously, and now I just stick to a few products recommended by Katie, and apply as her tutorials advise.

"
Discover My Story