hand-picked by Makeup Artist
Introducing the

Trio Pencil Sharpener

This sharpener makes every pencil you own feel brand-new!
Why you'll love it
by Makeup Artist
Did you know that not all cosmetic sharpeners are created equal?!
Trust me when I say; this is the one sharpener your makeup kit needs!
Trio Pencil Sharpener
Do you always seem to have one awkward-sized pencil that doesn't fit the large sharpener or the small one…
…well, those days are over, thanks to this Trio Pencil Sharpener!

This little wonder-working beauty tool will solve all your sharpening woes… and allow you to sharpen three different pencil sizes; slim, medium and even chubby ones!
What makes this sharpener unique?
To sharpen chubby pencils, you simply remove the adaptor from the larger side and put it back on again when you're ready to sharpen medium-sized pencils.
And the smaller size is the perfect fit for any regular thin-sized pencils! 
This sharpener really does deserve credit for helping keep pencils on point - whatever their shape or size!
Use this sharpener for any of your eye pencils or lip pencils - it's a multi-tasking little beauty and makeup kit must-have!  
And that's not all…

This Trio Pencil Sharpener also comes with a built-in cleaning tool that allows you to get any sticky crayon bits out that might have got stuck after emptying…
…super handy, clean and simple!
Plus, the clever design keeps all your pencil sharpening contained - no mess or spills!
It really is the only sharpener you need in your makeup bag! 
Results to expect:
One sharpener that can be used for three different pencil sizes; slim, medium and chubby
Can be used for eye pencils and lip pencils, making it versatile, space & time saving
Includes a petite cleaning stick to keep your sharpener working in the most effective way

Easy to clean and keep tidy, so no more mess or spills!

Made from durable ABS terpolymer plastic (a polymer consisting of three different monomers) that's strong, robust and without any known toxic carcinogens
SIZE: 12 g / 0.42 oz
At Beauty and the Boutique...
We love beauty and animals – so you always know the products we sell are never tested on animals.

Ingredients
The Magic Formula Inside:
ABS is a durable terpolymer plastic (a polymer consisting of three different monomers). It's a great plastic product since it's resistant to strong impacts and corrosive chemicals, and it also doesn't include any known toxic carcinogens. Because of its strength and robust quality, it lends itself perfectly to this high-quality dual-purpose pencil sharpener!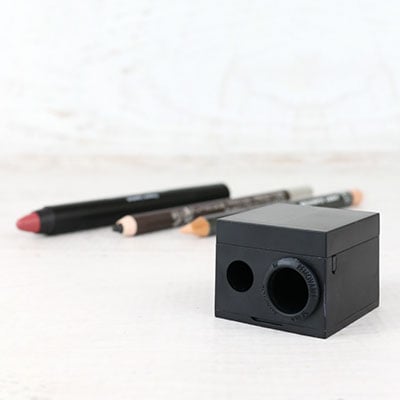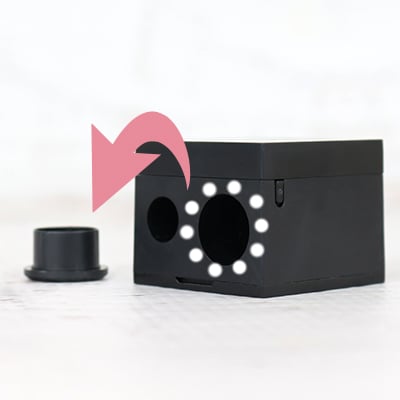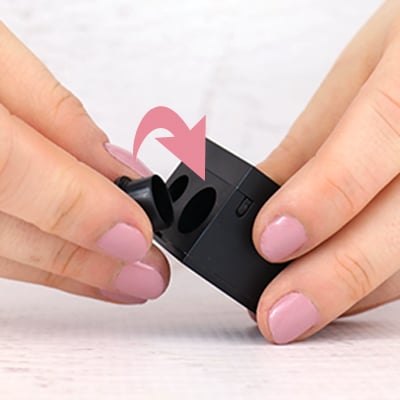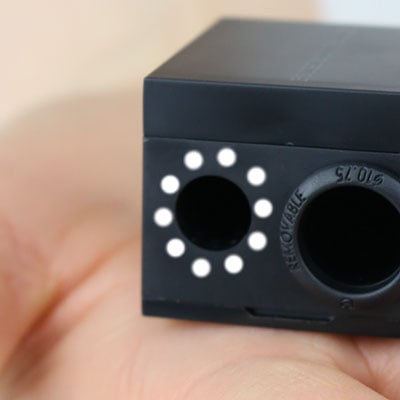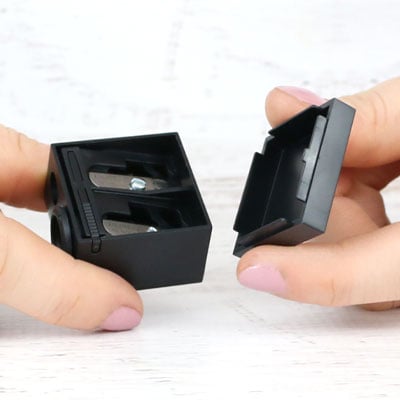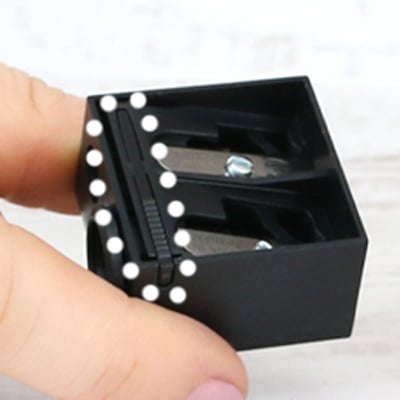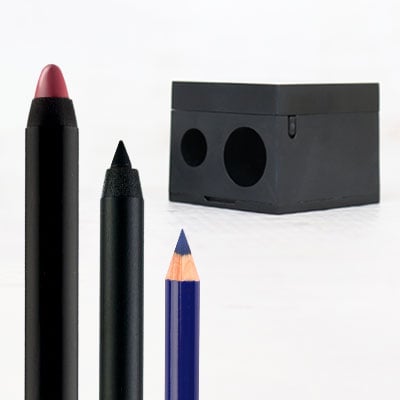 Customers love it
What they're saying
Best beauty!

"

Absolutely love this company! It's by far the BEST make up and beauty website I've found - I genuinely can't recommend this website enough and every product I've bought or has been bought for me is amazing. Love it!

"
World class support!

"

Great shop with the very best beauty products - I'll definitely shop here again. And world class customer support!! So friendly and helpful - and love all the tutorials.

"
Fabulous products!

"

I am so impressed with the fabulous products that Beauty & the Boutique offer - the thing that stands out is the exceptional customer service! I've never had a problem with delivery and my purchases always arrive on time. I always recommend this amazing company to my friends and family.

"
LOVE LOVE LOVE!

"

LOVE, LOVE, LOVE everything I ordered! The shipping was free worldwide and arrived quickly too, I'm excited to go back and watch more videos and learn more makeup techniques. My new products are awesome!!!!

"
Highly Recommend!

"

Excellent products. Katie recommends great products that I may not have heard about and gives great information on her website about how to use. I just received my second order from her and am really pleased! Great customer service, great products, and useful information. Highly recommend!

"
Excellent service!

"

Good selection of cruelty-free products. Excellent customer service. I thoroughly recommend shopping with Beauty & The Boutique

"
Outstanding service!

"

Outstanding service can't praise this company enough. I thought I'd been sent the wrong item, which I HADN'T - they contacted me within mins. They actually refunded the 'extra item', but not once did I request this, they just told me they'd refunded it. Super company! 5 stars all the way!

"
Discover My Story