hand-picked by Makeup Artist
Introducing Science of Skin

Rescue No. One

This expert cream reduces spots & scars!
Why you'll love it
by Makeup Artist
Are you on a mission to reduce spots and hormonal breakouts quickly?
Do you dream of clear, healthy skin but without harsh methods that leave skin dry, flaky, red or irritated…?
Spots, blemishes and hormonal breakouts can impact your self-esteem, but finding a strong and soothing treatment is a challenge!
Many products that claim to help clear spots or congested skin can be aggressive and strip the skin, which leads to more problems, such as increased oil production, peeling, pigmentation and more blemishes.
This Award-Winning Intensive care treatment is gentle on the skin yet effective on spots – and targets spots, blemishes, scarring and redness caused by spot breakouts.
Pitted scars and patches of red pigmentation can take years to clear - but this skin rescue remedy for stressed and troublesome skin is scientifically proven to help reduce and soothe redness and blemish scars…
…bringing your skin back to its bright, even and smooth complexion!
SOS Rescue No. One
This unique, scientifically proven cream is spot-and-scar-busting magic in a tube!
Science of Skin Rescue No. One is packed full of natural plant extracts and other impressive ingredients that actively soothe the skin but kind to your skin at the same time:
Green Tea Extract
The breakthrough, naturally active Green Tea Extract fights redness and reduces the appearance of scarring from spots and blemishes and helps soothe, calm and settle skin.
Sea Algae Extract
One of the most intensely moisturising ingredients globally, Sea Water Brown Algae Extract helps balance your skin's natural defences and supports its structure to repair and rejuvenate itself naturally.
Magnolia Bark 
Magnolia Bark's natural and powerful anti-inflammatory helps tone down redness caused by stressed skin, outbreaks, and scarring.
Vitamin E
Nature's powerful skin protector, Vitamin E, helps stop free radicals causing skin damage while boosting skin health and allowing its natural oils to flourish instead of drying out for healthier looking – and feeling – skin.
Grapeseed
This anti-inflammatory is perfect for treating blemish-prone skin and ideal for oily, combination and mature skin thanks to its unique regenerating and anti-ageing properties. Being a powerful antioxidant with a high linoleic acid content, it helps absorb moisture into the skin, keeping it plump and supple.
If you struggle with spots and hormonal breakouts and have been left disappointed with the results, it's time you try Rescue No. One for happy, healthy skin! 
What makes this spot cream so unique?
It's only natural to want to get rid of spots – fast – but to enjoy long-term clear skin, that's not always the right strategy.
After the initial active red (and angry!) blemishes or irritated skin calms down, the red marks, uneven skin tone and scarring can still leave you feeling insecure….
Step in Rescue No. One to get you skin-confident again!
Gentle enough to use in place of moisturiser or even as a primer under your make-up (and perfect for sensitive skin!), this incredible cream is in it for the long haul.
With regular daily use, Science of Skin Rescue No. One will gently yet efficiently help reduce the appearance of redness and scarring caused by troubled skin and even calm stressed skin irritated from harsh weather conditions, central heating, or continued face mask use.
Plus, you only need to use a small amount as it goes a long way and soaks up into your skin in seconds without leaving it greasy or oily...
…just that ultra-soft skin feeling!
There's no magical ingredient that makes scars disappear entirely, but this spot and scar treatment can significantly diminish the discolouration and texture a blemish can leave behind.
So, stop dreading those hormonal breakouts, thanks to this spot-busting cream!
And that's not all…
If you hate putting lots of heavy products on your skin (which can clog your pores!), this lightweight texture (and lovely scent!) will feel like a second skin – with zero heaviness in sight!
Science of Skin Rescue No. One might just be that new staple in your skincare to make your skin feel less angry, reduce spots and breakouts, and even improve the texture and depth of scars…
…pretty clever stuff, if you ask me! 
Results to expect
Improves the appearance of scars caused by spots & blemishes on the face and body

Clears spots, blemishes & hormonal breakouts for clean & healthy looking skin
Reduce skin redness and smooths skin for a more even complexion
Gentle but effective formulation which won't over-strip skin
Fights back against new and old blemish scars
Gradual yet efficient results when used daily and over time
Safe, natural plant extract ingredients with a little going a long way
Actively soothes the skin but is kind at the same time
Key ingredients
Green Tea Extract (EGCG) - helps fight redness and scarring left by spots and blemishes
Sea Water Brown Algae Extract - one of the most intensely moisturising ingredients in the world that balance skin's natural defences
Magnolia Bark - a natural and powerful anti-inflammatory that tones down redness caused by stressed skin, outbreaks and scarring
Vitamin E - powerful skin protector that helps inhibit free radicals, combat skin damage and boost skin health
Grapeseed – a light, anti-inflammatory that's perfect for treating blemish-prone skin and ideal for oily, combination and mature skin thanks to its unique regenerating and anti-ageing properties.

SIZE: 30ml
Award Winning Formula
Don't just take our word for it – check out these outstanding awards that Science of Skincare's Rescue No. One has achieved: 
Pure Beauty Global Awards 2020 – Finalist
Beauty Shortlist Awards 2020 – Editor's Choice
Global Green Beauty Awards 2020 - Bronze
About the brand: Science of Skin
Science of Skin was founded in 2015 by two experts in skin health; Douglas McGeorge (one of the UK's leading cosmetic surgeons) and Ardeshir Bayat (an acclaimed academic skin biologist specialising in wound healing and skin scarring). After years of collaboration, combined with a passion for developing skin therapies for your entire family's skin health, Science of Skin was created. The result? Products that incorporate the very best science and nature offer and use innovative and effective ideas with clinically proven solution-focused skincare remedies that support your skin's health needs.
At Beauty and the Boutique… 
We love Beauty and Animals – so you always know the products we sell are never tested on animals.
Ingredients
The Magic Formula Inside:
Green Tea contains antioxidants like EGCG, which supports DNA repair and protects skin from environmental damage caused by free radical damage. It also helps to calms acne, reduce puffiness, tone, and brighten the skin with caffeine and is scientifically proven to reduce the appearance of scarring, lessen redness and help to soothe the skin. EGCG is anti-androgenic that lowers lipid levels making it effective at reducing sebum (oily substance) in the skin, which minimises the development of acne in the skin.

One of the most intensely moisturising ingredients in the world, Sea Water Brown Algae Extract, helps balance your skin's natural defences, which supports your skin's structure to repair and rejuvenate naturally. Brown algae have a "protective skin", which is very similar to human skin and consists of moisturising active substances preventing dehydration.

Chlorella extracts are a skin conditioning and protecting agent with powerful anti-ageing benefits and a rich source of carotenoids that protects it from the harmful effects of UV rays and help improve skin firmness, reducing the appearance of stretch marks.

Maris Aqua is a seawater extract that naturally conditions the skin thanks to being rich in magnesium, potassium and calcium. It also helps purify and exfoliate the skin while balancing sebum (oil) production for an even clearer complexion. Algin gives formulations a spreadable texture that's easy to apply and absorb into the skin.

A natural and powerful anti-inflammatory helps tone down redness caused by stressed skin, outbreaks and scarring. The bark contains compounds called magnolol and honokiol, which have antioxidant, anti-inflammatory and antimicrobial properties that cleanse the skin, protect against free radicals, and reduce small wrinkles making skin look firmer, fresher and younger. It also helps against blackheads and pimples while counteracting inflammation, swelling or itching. The antibacterial ingredients kill bacteria which eases blemish symptoms and relieve irritated, red, dry and itchy skin for an overall healthier, cleaner and even complexion. Plus, Magnolia Bark is gentle and mild, making it ideal for sensitive skin.

Known as Nature's most effective antioxidant and skin protector, Vitamin E fights skin damage and boosts rejuvenation. It also helps protect skin cells against ageing while strengthening the skin's barrier against environmental toxins. As a powerful antioxidant with protective and natural skin-conditioning properties, Vitamin E also helps balance and hydrate skin while supporting collagen production, leaving skin feeling nourished, soft, smooth and replenished.

Grapeseed is a powerful antioxidant with a cell membrane-protective effect that absorbs moisture into the skin. This light oil is anti-inflammatory and perfect for treating even acne-prone skin and ideal for both oily and combination skin with a high content of linoleic acid that counteracts keratinization. Thanks to its unique regenerating and anti-ageing properties, it's also compatible with mature skin.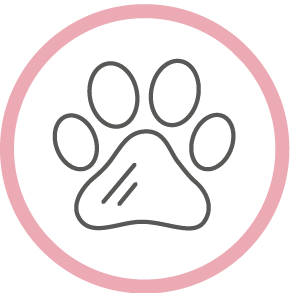 Not Tested On Animals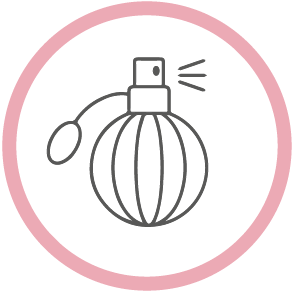 Fragrance Free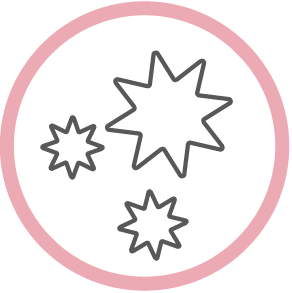 Hypoallergenic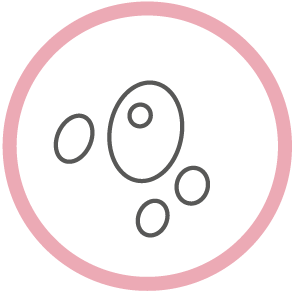 Non-Comedogenic

Vegan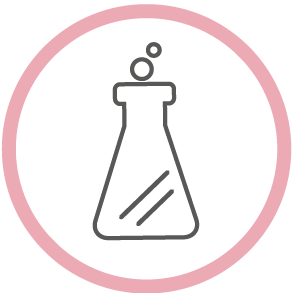 Paraben Free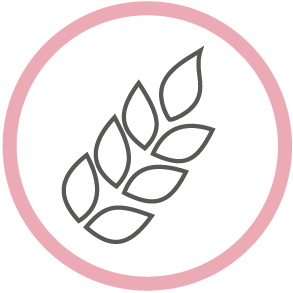 Gluten Free

Sustainable Palm Oil
AQUA (WATER), DIPROPYLENE GLYCOL DIPERLARGONATE, CAPRYLIC/CAPRIC TRIGLYCERIDE, GLYCERIN, CYCLOPENTASILOXANE, CETYL ALCOHOL, CE-TEARYL ALCOHOL, PHENOXYETHANOL, GLYCERYL STEARATE, PEG-75STEARATE, CETETH-20, STEARETH-20, POLOXAMER 235, POLOXAMER 338, BUTYLENE GLYCOL, TOCOPHERSOLAN, EPIGALLOCATECHIN GALLATE (GREEN TEA), XANTHAN GUM, TOCOPHEROL, MALTODEXTRIN, ACRY-LATES/C10-30 ALKYL ACRYLATE CROSSPOLYMER, ETHYLHEXYLGLYCERIN, HELIANTHUS ANNUUS (SUNFLOWER) SEED OIL, LECITHIN, SODIUM HYDROX-IDE, HYDROLYZED ALGIN, MARIS AQUA (SEA WATER), CHLORELLA VULGARIS (GREEN ALGAE) EXTRACT, MAGNOLIA OFFICINALIS (MAGNOLIA) BARK EX-TRACT, VITIS VINIFERA (GRAPE) SEED EXTRACT.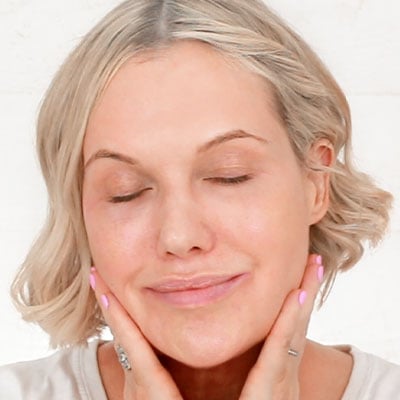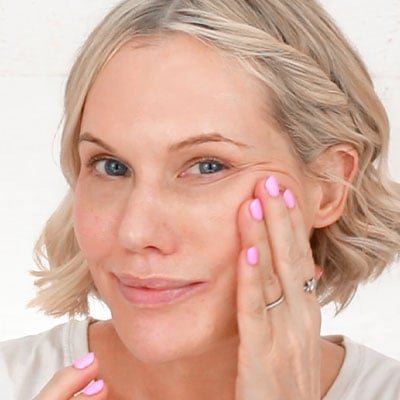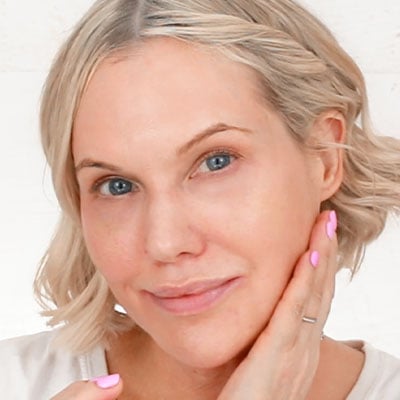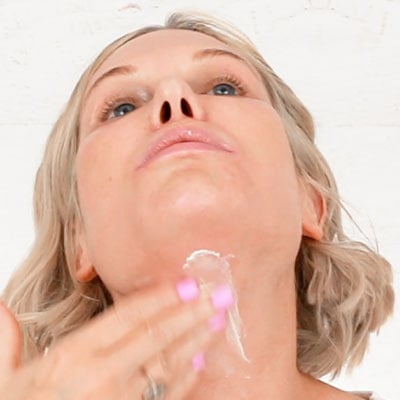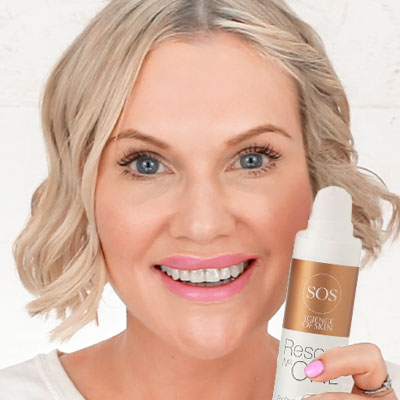 Customers love it
What they're saying
Thank you!

"

I just want to thank you for all your advice and beauty tips. Keep doing what you are doing!

"
Best company ever!!!!

"

Just awesome products and service, a company that truly cares about their customers x

"
You are awesome!

"

I have never felt so confident with my make-up since I started watching Katie. I love all these products and the results are amazing! Thank you so much Katie and all the team at Beauty and the boutique!

"
Truly inspiring...

"

Your tutorials gave me the confidence to start wearing make up again & your Friday cards are truly inspiring. Thank you to you & your wonderful team

"
Thank you BATB!

"

Never been a one for much make up. As I'm getting older I was looking for a more natural look to boost my skin and just take away that tired look. The products I have make such a difference! Love the tutorials they help a lot!

"
Discover My Story