hand-picked by Makeup Artist
Introducing Lord & Berry

Lip Oil Potion

Magic lip oil that treats & beautifies lips
Why you'll love it
by Makeup Artist
Do you suffer from cracked, dry or dehydrated lips…?
Is it especially noticeable when you're wearing lipstick, with the colour creeping into crevices or dry, flaky patches?
Fret not; that just means your lips are crying out for some extra TLC!
And there is a simple solution at hand:
Lord & Berry's Lip Oil Potion!
Just like we spend time moisturising and caring for our skin, our lips deserve that same treatment too!
Lord & Berry's Lip Oil Potion is the secret to keeping lips looking young and plump…
…by giving them their daily TLC for a smooth and luscious pout!
Use this little lip potion to keep your lips soft, hydrated and utterly kissable...
...every single day.
What makes Lip Oil so unique?
This little magic potion contains an array of active ingredients and essential plant oil extracts that will not only instantly treat your lips, but with continuous use, will keep your lips conditioned…
Whatever the season!
Effectively treat dry, chapped and irritated lips thanks to anti-ageing Argan Oil and Borage Seed Oil; soothe, calm and nourish lips with Jojoba Oil and Shea Butter; rejuvenate your pout with antioxidant Vegetable Squalane;
…and finally, make your lips kissably soft and plump with Vitamin-rich Pink Purslane (Portulaca Pilosa) Extract – better known as the "Kiss-Me-Quick Flower"!
And that's not all…
Unlike other glosses, this Lip Oil Potion soaks into your lips effortlessly, even if you apply a thick coat.
And it won't ever leave you in a sticky mess!
The real beauty of this product?
You can use it both as a hydrating and nourishing oil on its own or over your lipstick to create a lovely sheen and plump up that pout!
Either way, your lips will thank you for using Lord & Berry's Lip Oil Potion!
Results to expect:
Helps soothe and heal your lips whilst making them look full and pretty!
Un-tinted shade to suit everyone and to go over any lipstick shade without stickiness
Highly advanced lip treatment oil that combines the actions of essential vegetable oils and active ingredients for an advanced lip treatment base formula
The combinations of powerful actives and plants oil extracts work to condition lips, relieve dryness and chapping, and shield and protect against environmental elements
Also boosts skin smoothness and elevates the appearance of lip texture, shape and volume
Key ingredients:
Argan Oil - an anti-ageing oil with high levels of Vitamin E to aid tissue healing and an effective treatment for dry and chapped lips
Borage Seed Oil - a natural decongestant for the treatment of irritated and scaly lips
Jojoba Oil - to soothe and calm the lips, keeping them in top condition
Shea Butter - to nourish and soften the lips, making applying lipstick much easier
Vegetable Squalane - an antioxidant to help prevent collagen loss and rejuvenate the lips
Pink Purslane Extract (Portulaca Pilosa) - known as the "Kiss-Me-Quick flower" the Portulaca Pilosa extract (packed with vitamins and antioxidants) helps keep lip volume and hydrate the lips; making them kissably soft!
SIZE: 7ml
About the brand: Lord & Berry
Lord & Berry is a boutique Italian fashion house that has revolutionised makeup into a vital fashion accessory since 1992. Dedicated to creating style, Lord & Berry has been a firm favourite backstage during Milan and Paris fashion weeks for years. They combine modern textures and contemporary colours with the highest quality raw materials and hypoallergenic ingredients into premium products.
At Beauty and the Boutique...
We love beauty and animals – so you always know the products we sell are never tested on animals.
Ingredients
The Magic Formula Inside:
Argan Oil is an extraordinary oil packed with Omegas 6 and 9, plus nourishing Vitamin E for natural skin health, repair and intense hydration with a deeply moisturising effect. Argan Oil helps nourish and promote the healing of dry, cracked lips, and helps lips look and feel ultra-smooth, soft and beautiful! With regular use, you will notice a vast improvement in the look and feel of your lips. For enhanced moisture, instant nourishment and healing dry, cracked lips while promoting softer skin, Argan Oil is the ideal product to ensure lips stay plump, smooth and supple.

Vegetable Squalane is an antioxidant that helps prevent collagen loss and rejuvenate the lips, and because it's so close to our skin's own oil, it can help lips retain a youthful glow and plumpness! Thanks to its hydrating and antioxidant properties, Squalane Oil can also help improve the look of your skin's texture to keep your pout looking in tip-top condition!

An incredible emollient, Shea Butter forms a barrier on the lips, which helps retain moisture in the skin, leaving lips feeling supple, soft and smooth! Shea Butter is a vegan fruit wax that softens chapped, rough skin areas and forms a protective barrier to lock in moisture with a dewy sheen. It's the perfect ingredient for keeping lips softer for longer - no matter what the weather holds!

Jojoba Oil is rich in Vitamins A, D & E and skin-loving essential fatty acids - perfect for soothing and nourishing the lips! It helps promote collagen synthesis, which results in smoother, more youthful lips. Jojoba Oil's properties are so similar to our skin's own sebum (oil), it's ideal for use in lip products. Jojoba Oil's anti-inflammatory properties help keep skin calm and comfortable, soothing any dry, dehydrated or flaky skin on the lips and keeping it looking (and feeling!) plump, bouncy and healthy. It also fights oxidative stress caused by everyday exposure to pollutants and other toxins. It serves as an anti-ageing treatment due to its antioxidants that help plump out and soften the look of fine lines and slow down further signs of ageing, keeping your lips looking younger for longer!

Borage Seed Oil is much lighter than many other oils, so it won't leave your lips feeling oily or greasy (and is a natural decongestant!) but is excellent for use on dry, sensitive skin such as your lips. It leaves skin feeling calm and nourished and is particularly useful in treating irritated and scaly lips and transforming them into a soft, smooth and beautiful pout again!

Known as the 'Kiss-Me-Quick Flower', the Pink Purslane Extract (from a herbaceous plant native to Asia) is packed with vitamins and several powerful antioxidant compounds that help keep lip volume full and hydrate the lips, making them kissably soft! This plant extract is also a great source of hydrating polysaccharides (rhamnose and xylose), which keep moisture levels balanced inside the skin's uppermost layers. Soothing and repairing compromised skin helps transform skin into plumper, softer and more youthful-looking lips with fewer wrinkles around the lips.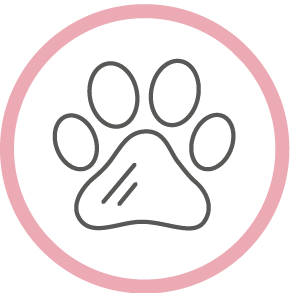 Not Tested On Animals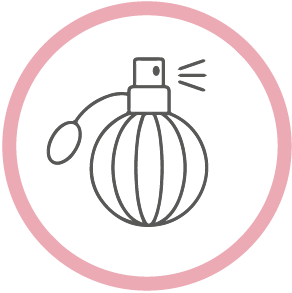 Artificial Fragrance Free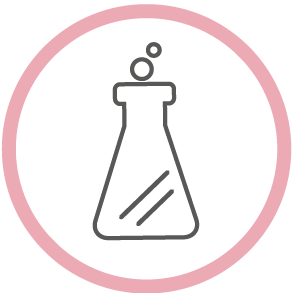 Paraben Free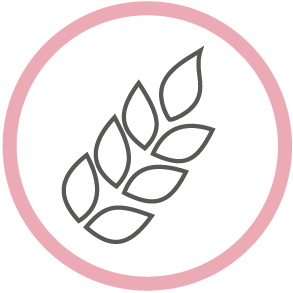 Gluten Free

Organic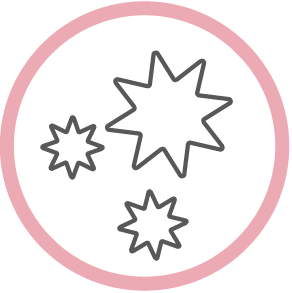 Hypoallergenic

Vegan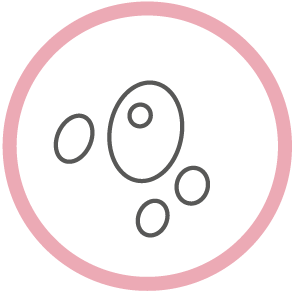 Non-Comedogenic

Sustainable Palm Oil
PENTAERYTHRITYL TETRAISOSTEARATE, POLYBUTENE, OCTYLDODECANOL, BIS- DIGLYCERYL POLYACYLADIPATE-2, ARGANIA SPINOSA KERNEL OIL, SQUALANE, BUTYROSPERMUM PARKII BUTTER (BUTYROSPERMUM PARKII (SHEA BUTTER)), SIMMONDSIA CHINENSIS OIL (SIMMONDSIA CHINENSIS (JOJOBA) SEED OIL), CETEARYL ETHYLHEXANOATE, AROMA (FLAVOR), CAPRYLYL GLYCOL, BORAGO OFFICINALIS SEED OIL, BHT, DEHYDROACETIC ACID, SORBITAN ISOSTEARATE, PORTULACA PILOSA EXTRACT, SUCROSE COCOATE, PALMITOYL TRIPEPTIDE-38.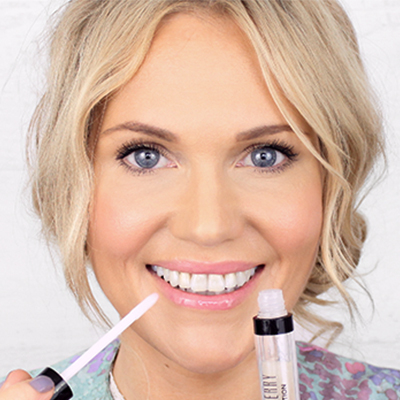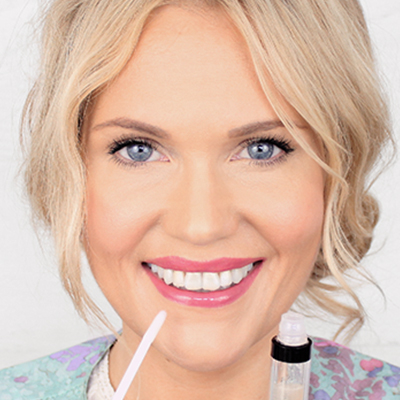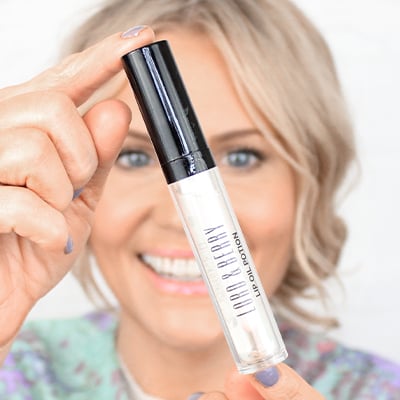 Customers love it
What they're saying
I wear it every day!

"

I love lip potion. I wear it every day. Can't get enough. It is definitely a red purchase for me. It enhances every lipstick out there and leaves my lips soft.

"
I will never be without it!

"

This Lip Oil Potion is such an amazing versatile product! I use it several times a day. Always before bed. Under all my lipsticks. I even used it on my cheek bone. I am 60 & I will not be without this lip potion. I have tried many lip oils, this one is definitely the only one for me.

"
This is amazing!

"

This stuff is AMAZING! I always get compliments on the shine and it doesn't feel gunky, so smooth!

"
It's perfect!

"

I just bought your Lord and Berry lip oil potion and its fab!!! Love it, have been looking for a hydrating lip gloss for ages and this one is just perfect!!!

"
I'm addicted!

"

I decided to buy your lip oil potion after seeing it on here & I have to say wow! I suffer with really dry cracked lips & no lip balm helps. I'm addicted to this lip potion, my lips looks so much better but the shine also looks really nice & I've had lots of compliments. Very pleased.

"
Really moisturising!

"

Yet another brilliant product from you Katie, received mine yesterday & it's amazing, smells lovely & really moisturises your lips. Will be getting another one for my daughter so she doesn't pinch mine!

"
So soothing!

"

Received my lip potion today. Perfect timing as my lips are sore because I have a bad cold. It is so soothing and feels lovely on my lips. Cant wait to try it with my lipstick and on my cheeks when ! feel better. Thank you Katie!

"
Love this product so much!

"

Love this product so much. I pop it on at night as well as during the day and wake up with super soft lips every morning!

"
I can't live without it!

"

I'm addicted too! I ordered one a few weeks ago and I just can't live without. My lips went from cracked, super dry and horrible looking to hydrated and looking fuller and a million times nicer. It replaces my gloss at work! Absolutely love it!

"
Discover My Story