hand-picked by Makeup Artist
Introducing Bybi

Mega Mist Face Toner

This hydrates skin in just one spray
Why you'll love it
by Makeup Artist
Say 'hello' to mega hydrated skin in an instant!
Why you need this mist!
Are there days when your skin feels dry, tight and just lacking that youthful plumpness?
Perhaps it's been a late night, a long working day and you haven't hydrated enough, or your skin simply feels tired!
If so, you'll love to use this facial mist to wake dehydrated skin as soon as you wake up… with just one spray!
…and then throughout the day, boosting new life into it – it really perks up dry skin like nothing else!
Plus, you can use it as a regular toner after cleansing too, so you actually get a multi-purpose, 2-in-1 product - yay!
What makes Mega Mist so unique?
BYBI Mega Mist features one of my favourite skincare ingredients; Hyaluronic Acid (an acid molecule found naturally in the structure of our skin and connective tissues)
Here's the cool part:
Hyaluronic Acid can hold up to 1,000 x its weight in moisture!
This powerful ingredient helps skin feel plumper, softer and much bouncier – like a really comfy pillow!
Why you'll love it?
BYBI's Mega Mist will quench your thirsty skin immediately with an abundance of Hyaluronic!
This skin-loving ingredient will instantly boost your face and help relieve that tired, dehydrated feeling.
Plus, BYBI's Mega Mist; never feels greasy or ruins makeup – just a weightless, refreshing mist that simply gets to work at re-hydrating your complexion!
And let's not forget about the gorgeously intoxicating smell…
…floral notes of rose, orange blossom and lemon balm leave such a refreshing scent that you might find yourself spraying a little more often than needed (just to immerse in the heavenly mist)!
Plus, the super-luxe packaging will sit oh-so-pretty on your nightstand.
And best of all…
The Mega Mist is perfect on all skin types, being super gentle on even the most sensitive skin because there is zero alcohol in it, so doesn't cause flare-ups or redness.
It will keep dry, sensitive and dehydrated skin calm all day long – and injects a bouncy, boosted feeling for you to enjoy that youthful, soft and plump skin again.
When skincare feels (and looks!) this good, it's easy to get addicted to it!
Results to expect:
Perks up and quenches thirsty skin for the ultimate hydration booster, leaving skin glowing and more youthful
Hyaluronic Acid (a humectant that holds onto moisture) helps skin feel plumper, softer and much more bouncy
Aloe vera, algae and pomegranate help to soothe skin that's feeling dry or sensitive, reducing redness and calming irritation
Rose, lemon balm and orange blossom floral waters help to improve the texture of skin whilst toning and tightening pores
Gentle formulation that's suitable for all skin types – even the most sensitive
Never leaves skin feeling greasy or heavy (even on oily or acne-prone skin) keeping skin hydration levels balanced
Helps to fight against dehydrated skin, injecting moisture back into it
Smells divine thanks to rose, orange blossom and lemon balm
Absorbs quickly to give instant results and can be used on top of or underneath makeup
Can be used as a facial mist throughout the day or as a traditional toner
Zero alcohol (unlike most toners), so never leaves skin feeling tight
Pretty, luxurious packaging that you'll want to display!
SIZE: 70ml
About the brand: BYBI
BYBI Beauty (By Beauty Insiders) was founded by beauty bloggers, formulators and consumers Elsie & Dominika in 2017, who are recognised as natural beauty thought leaders and innovators in the UK.
BYBI is committed to bringing you innovative beauty and skincare products that work, using only high-quality ingredients that directly benefit the skin and are 100% natural, vegan and cruelty-free!
At Beauty and the Boutique...
We love beauty and animals – so you always know the products we sell are never tested on animals.
Ingredients
The Magic Formula Inside:
Hyaluronic Acid (often hailed as the 'Fountain of Youth') is a humectant that attracts and holds onto moisture; in fact, it can hold up to 1,000 times its own weight in water! This helps skin look plumper, bouncier and more hydrated - resulting in a more youthful-looking, soft complexion. This skin-loving ingredient will instantly boost your face and help relieve that tired, dehydrated feeling!

Anti-inflammatory Aloe Vera is rich in Vitamin C & E and helps to gently enhance elasticity and moisture while soothing and healing damaged and sensitive skin. This helps promote softer, smoother and healthier-looking and feeling skin. It's a super-effective ingredient for hydrating and calming skin that's feeling dry or sensitive, reducing redness and calming irritated skin.

Algae is incredible at acting like a second skin! It hydrates and quenches thirsty skin and helps keep it protected, revitalised and toned, as well as improving skin's elasticity. It's also effective at soothing skin that's feeling dry or sensitive while reducing redness and calming irritation.

Pomegranate Fruit Extract is powerful at neutralising the effect of free radicals and helping cellular regeneration by stimulating the skin to keep wrinkles at bay (thanks to being full of antioxidants, ellagic acid!) Plus, they improve collagen and elastin production, which significantly improves the skin's texture thanks to punicic acid that replenishes dry and dull skin and prevents moisture loss. Not only that, but pomegranates are also effective at soothing skin that's feeling dry or sensitive while reducing redness and calming irritation.

Floral Waters are excellent at hydrating skin! Rose, Lemon Balm & Orange Blossom help improves skin texture, gently toning the skin whilst tightening and firming up pores for a smoother-looking complexion (and smelling divine!). Plus, they can promote healing while soothing and freshening skin.

Aromatic Rose is calming, nourishing and hydrating with anti-inflammatory properties that help to protect the skin. It's perfect for managing redness, soothing irritated skin, and significantly reducing skin conditions like dermatitis and eczema. Plus, it helps keep the skin hydrated, smooth and soft to reveal your most glowing complexion!

Lemon Balm is a wonderfully refreshing herb that can help reduce anxiety symptoms by calming the nervous system. So spraying this wonderfully calming mist not only soothes your skin but also helps soothe your mind! As an antibacterial and anti-inflammatory agent, it helps reduce swelling and reddening of the skin. Thanks to its antioxidant (yet mild) sedative properties, it can help your body fight free radicals that cause ageing! Because Lemon Balm leaves contain astringent and antibacterial properties, it's also useful for cleansing pores. Thanks to the slight drying effects of rosmarinic acid (a key antioxidant ingredient in Lemon Balm), it can help ​reduce oily, acne-prone skin and balance your complexion!

Antioxidant, sweet Orange Blossom is full of Vitamin C, and as an antiseptic, it helps reduce dark spots and blemishes. It also fights free radicals to prevent premature skin ageing, fights acne, boosts skin circulation, promotes cell growth and collagen synthesis. The regenerative qualities and its antiseptic, antibacterial, and anti-inflammatory factors make it perfect for reducing redness and breakouts. Orange Blossom water is ideal for acne-prone and oily skin as it gently helps to draw out all the dirt and impurities from your skin, refining your pores and firming up your skin.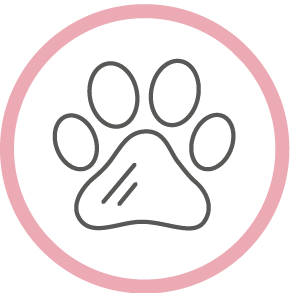 Not Tested On Animals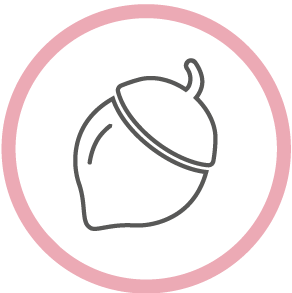 Nut Free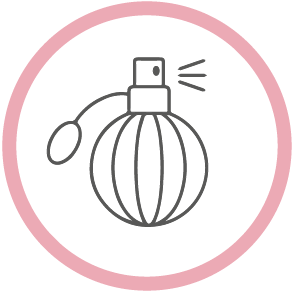 Fragrance Free

Vegan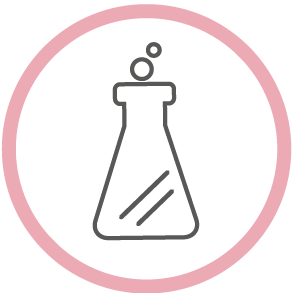 Paraben Free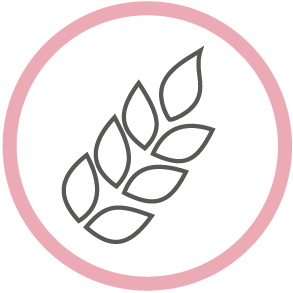 Gluten Free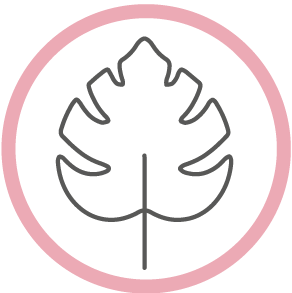 Palm Oil Free
ROSA DAMASCENA (ROSE) FLOWER WATER, CITRUS AURANTIUM AMARA (BITTER ORANGE) FLOWER WATER, MELISSA OFFICINALIS (LEMON BALM) FLOWER/LEAF/STEM WATER, GLYCERIN, AQUA (WATER), PROPANEDIOL, SODIUM LEVULINATE, HEPTYL GLUCOSIDE, CAPRYLYL/CAPRYL GLUCOSIDE, SODIUM ANISATE, SODIUM HYALURONATE (HYALURONIC ACID), ALOE BARBADENSIS LEAF JUICE POWDER, CAMELLIA SINENSIS LEAF EXTRACT, LAMINARIA DIGITATA (ALGAE) EXTRACT, PUNICA GRANATUM (POMEGRANATE) FRUIT EXTRACT, LACTIC ACID, POLYGLYCERYL-5 OLEATE, SODIUM COCOYL GLUTAMATE, CITRIC ACID, GLYCERYL CAPRYLATE, HEPTANOL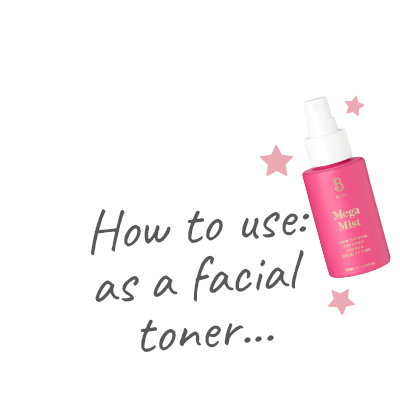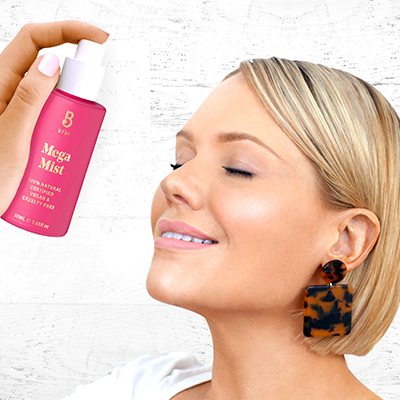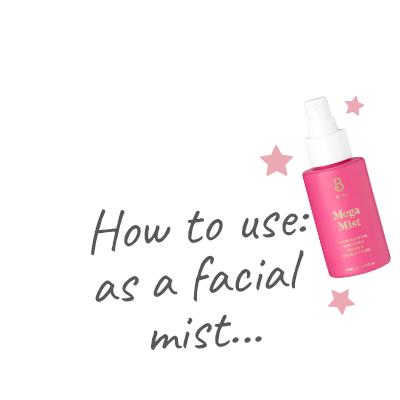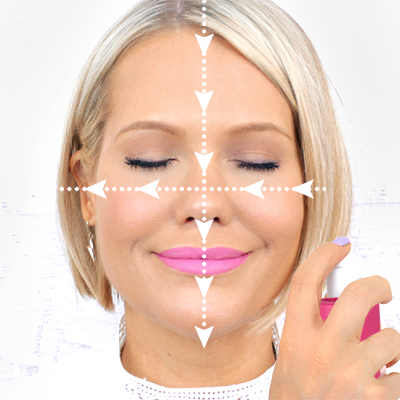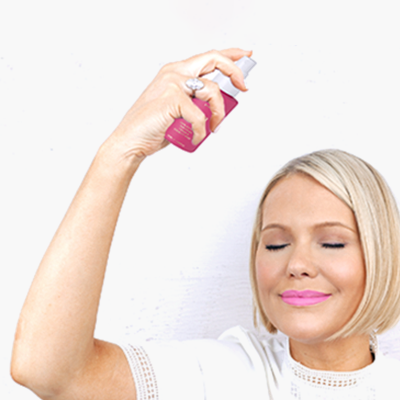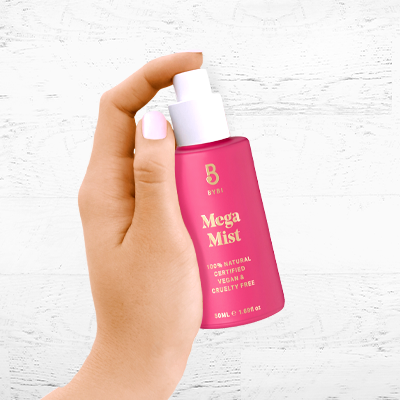 Customers love it
What they're saying
Skin looks SO much better!

"

So happy I found this page!! I have the BYBI mega mist, LOVE this - my make up and skin looks SO much better. Thank you Beauty and the Boutique!

"
Very impressed!

"

Received my products today - they arrived beautifully wrapped! I'm Very impressed and highly recommend Beauty and the Boutique!

"
WOW!

"

WOW! Your products have just winged its way to me here in Australia, your hand picked must haves are the BOMB! I've just made a new order as your products are now the ONLY impulse buy I'll ever make.. Plus can't overlook how beautifully they arrive wrapped with love!

"
100% spot on!

"

I love that Katie's video tutorials are so easy to follow - her product descriptions are 100% spot on! The biggest plus is that I know I won't be wasting money on products that don't deliver. Full written details for application are on the website and are easy to follow. I highly recommend!

"
Excellent!

"

Excellent products. Katie recommends great products that I may not have heard about and gives great information on her website about how to use. I just received my second order from her and am really pleased! Great customer service, great products, and useful information. Highly recommend!

"
My holy grail!

"

The products are fantastic, and the team are lovely! Every item has a tutorial video showing exactly how to use it. I also found my holy grail of skincare, my colleague told me that a photo of me taken 10 years ago looked like it was taken yesterday! I no longer shop anywhere else!

"
Discover My Story