hand-picked by Makeup Artist
Introducing Daniel Sandler

Invisible Blotting Powder

This will mattify & minimise oily skin
Why you'll love it
by Makeup Artist
We all want that radiant look…
…but what none of us wants is to look oily or greasy!
To your instant rescue is the reliable…
Daniel Sandler Invisible Blotting Powder
When working on a photoshoot, I frequently need to set makeup and minimise oil on the face quickly and flawlessly.
So, this amazingly weightless Daniel Sandler Blotting Powder, which magically disappears while it mops up the shine, is the perfect solution to any undesired oil…
…immediately!
What makes this powder so unique?
A good blotting powder will make your skin appear more matte but without giving you extra coverage or colour – it simply mixes with the oil in your skin.
But an excellent blotting powder, like this one - is so lightweight, it never feels like anything extra on the skin, plus it won't cake or settle into creases, nor will it dry out your skin.
Seriously impressive feather-light stuff!
With a no-colour finish, this technologically advanced formula is so invisible it won't even alter the shade of your foundation.
And that's not all…
This little diamond of a product comes in a beautiful mirrored compact, so you can use the translucent blotting powder to touch up problem areas and eliminate shine throughout the day…
…without ever disturbing the makeup you've applied!
Never again will you have to worry about looking overly oily, shiny or greasy with the Daniel Sandler Blotting Powder firmly in your bag.
Now you're all set and ready to dazzle…without any unwanted shine!
Results to expect:
Reduces the oil on your face instantly
Sets your foundation, so it lasts longer without as many touch-ups throughout the day required
Helps to blur fine lines and pores, so skin looks more youthful
Can also lock your eye shadow in place, preventing creasing on your eyelids and allowing the eyeshadow to last longer
Non-coloured sheer powder that doesn't dry out the skin
Super lightweight and leaves skin feeling smooth and fresh – not cakey and dry (like some blotting powders)
Translucent powder that does not change the colour of your makeup simply takes away unwanted shine
Handbag friendly for ease to top up throughout the day to de-shine your face if required
Helps to maintain a flawless matte look for longer
Use alone or over foundation for weightless, clear oil control
Improves your skin clarity and is suitable for all skin types
Key ingredients:
Soybean Oil - ideal for both oily and dry skin and rich in Vitamin E to help promote skin health - also quick to absorb into the skin to retain moisture
Vitamin E - an antioxidant that helps protect and prevent skin cell ageing while strengthening the skin's barrier against environmental toxins for smoother and softer skin!
Vitamin C - an antioxidant that can penetrate skin tissue and stimulate collagen production, smoothen wrinkles, fine lines, even skin tone, and protect skin from free-radical damage
SIZE: Fill weight 10g
About the brand: Daniel Sandler
Expertly designed by Daniel Sandler - one of the UK's favourite Makeup Artists who has over 30 years of industry experience and has worked with some of the most beautiful women in the world.
With Daniel's knowledge and experience, he's created quick and easy to apply makeup products that contain only the very best ingredients and many that are multi-purpose and award-winning. The products all focused on what brings out the natural beauty in women, resulting in professional finishes and makeup that lasts longer on the skin, even in hot or humid conditions.
A Daniel Sandler product may just become a staple addition to your makeup bag soon too!
At Beauty and the Boutique...
We love beauty and animals – so you always know the products we sell are never tested on animals.
Ingredients
The Magic Formula Inside:
With strong regenerative and regulating properties, Soybean Oil is ideal for both oily and dry skin. It's rich in Vitamin E that helps promote skin health and ultra-moisturising, making it quick to absorb into the skin to retain moisture for a matt look. Super antioxidant Soybean Oil is rich in Vitamin E to help promote skin health and protect against inflammation and environmental factors thanks to linoleic acid, which helps deliver essential fatty acids to maintain a moisturised skin barrier. Plus, cell-activating effects and isoflavones make it particularly perfect for caring for mature skin.

Vitamin E is an antioxidant that helps protect and prevent skin cell ageing. It also helps to strengthen the skin's barrier against environmental toxins and contributes to skin appearing smooth and soft! Moisturising Vitamin E has natural skin-conditioning properties that balance and hydrate skin, protecting skin cells against ageing and strengthening the skin's barrier against environmental toxins. Vitamin E supports collagen production, leaving skin feeling nourished and replenishing its natural oils, keeping skin soft and smooth. Vitamin E fights skin damage and boosts rejuvenation which is why it's known as Nature's most effective antioxidant and skin protector!

Vitamin C is an antioxidant and can penetrate skin tissue and stimulate collagen production, making it a perfect anti-ageing ingredient. It also smoothes wrinkles and fine lines, evens skin tone and protects skin from free-radical damage. Vitamin C helps repair, hydrate, and condition dry skin for a softer and smoother complexion. Non-irritating, long-lasting and highly effective and an essential ingredient for any skincare product to help lift and brighten your face!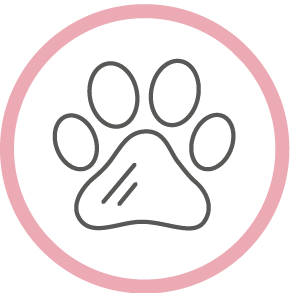 Not Tested On Animals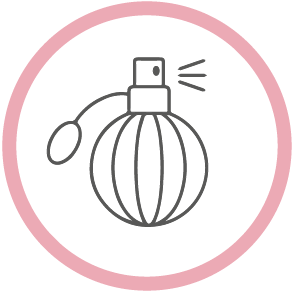 Fragrance Free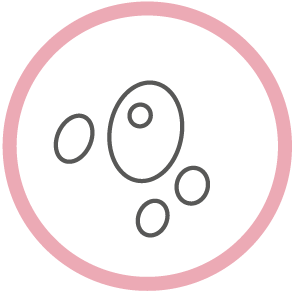 Non-Comedogenic

Vegan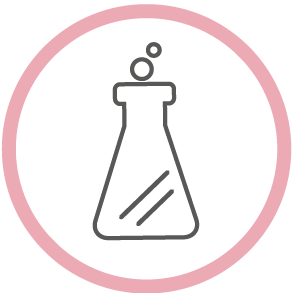 Paraben Free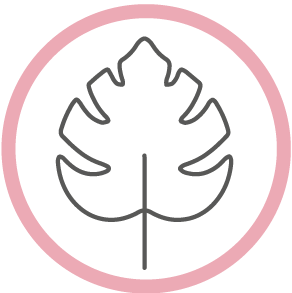 Palm Oil Free
TALC, CALCIUM ALUMINIUM BOROSILICATE, DICAPRYLYL CARBONATE, POTASSIUM SORBATE, DEHYDROACETIC ACID, ASCORBYL PALMITATE, TOCOPHEROL, GLYCINE SOJA OLI/GLYCINE SOJA (SOYBEAN) OIL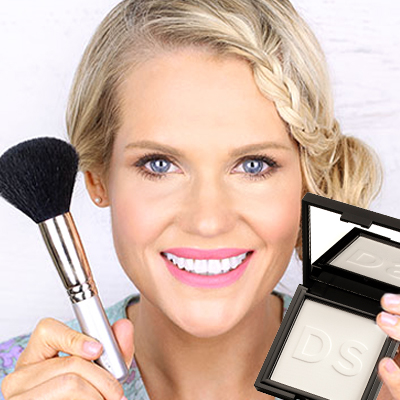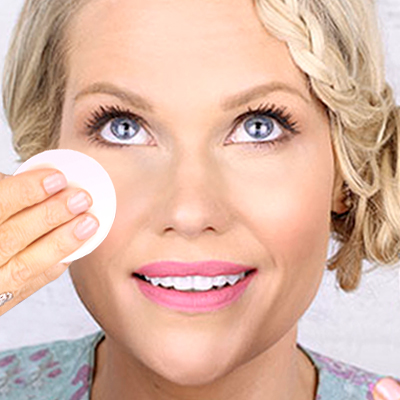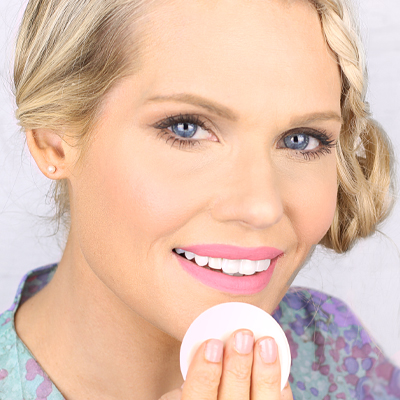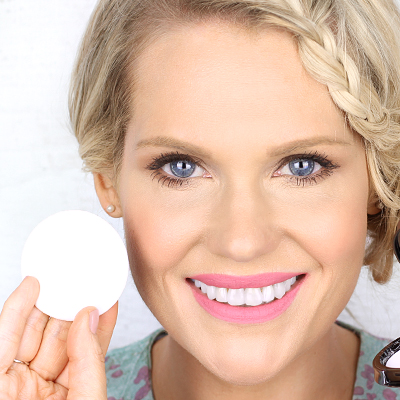 Customers love it
What they're saying
This works!

"

My Blotting Powder arrived today. What lovely packaging! This powder has helped me no end tonight and after a hot day at work. I love it already Thank you!

"
Love this company!

"

LOVE every product l've ever ordered from Beauty and the Boutique! Every delivery comes beautifully wrapped with a treat - it's like Christmas every time my order arrive!

"
How business should be run!

"

If anyone needs an example of how to run a business they should look no further than Beauty and the Boutique. Their customer service is outstanding. Delivery is quick and the products are carefully curated so you feel that your are purchasing bespoke beauty. Friendly. Efficient. Human.

"
I love every product!

"

I buy from beauty and the boutique all the time now, every product I love, Katie makes great videos easy to follow. Goods arrive quickly and beautifully packaged , with lovely touches added.

"
Great service!

"

Great service. All the products are tried and tested by a pro makeup artist and are not tested on animals! I've bought several products and they've arrived promptly and beautifully packaged. I feel like I can trust the company and will keep purchasing. The customer service is amazing.

"
Amazing customer service!

"

I love this company and the products! The customer service is amazing - the positive way they do business is one of the reasons I continue to order!!

"
Discover My Story