hand-picked by Makeup Artist
Introducing Bronzie

Exfoliating Mitt

This exfoliating mitt stops self-tan streaks
Why you'll love it
by Makeup Artist
Do you struggle to fit in time to exfoliate your body…let alone your back?
Let's 'face' it (pardon the pun!), but many of us regularly exfoliate our faces – after all, it's what we look at every day, and it's such an essential step to enjoying radiant-looking skin!
Step forward, Bronzie's:
Ultimate Back & Body Exfoliating Mitt!
Shedding those dead cells (that cause our skin to look dull and ashen) and increasing skin cell turnover is key to a smoother, more youthful look.
BUT exfoliating your body (and back!) can be tempting to 'forget' about… yet this skin needs a regular scrub just as much…
…you'll be amazed by the results once you start!
In fact, did you know that when we exfoliate our body, our skin actually receives signals to produce more collagen - and you know what collagen can do for the look and feel of our skin (it's not called the fountain of youth for anything!).
Plus, when we scrub off dead skin cells, it enables your skincare (and self-tans!) to work better, quicker and more efficiently without being blocked by a build-up of dead cells or clogged pores!
What makes this mitt so unique?
Every skin type benefits from regular exfoliation, but especially if you (like me) are a faux-tan fan… a self-tan simply looks better in every way if your skin has been exfoliated.
Scrubbing for a couple of minutes once or twice per week will help keep your skin looking healthy and feeling fresh!
Because tanning only occurs on the skin's outer layer (epidermis), exfoliation is always advised before applying any tanning product to enjoy a longer-lasting and smoother tan.
And remember, areas such as your hands, elbows, knees, feet, and especially the back might need some extra TLC!
Exfoliating your body and back can seem like a chore, and that's precisely why I've found a genius exfoliating tool that will not only cut down your scrubbing time but it will make it easier to reach and healthier for your skin too!!
Get ready for the exfoliation of your life with Bronzie's 'The Ultimate Back & Body Exfoliating Mitt'!
And that's not all…
This unique exfoliating tool (developed by beauty experts) uses charcoal infusion to cleanse, detoxify and remove impurities gently.
Charcoal helps brighten your skin and draws out those nasties, only to leave you with a perfectly prepped canvas for tanning.
With two gentle exfoliating mitt ends plus a middle section that loops around your back, it does the hard work for you – making sure you get a total full body scrub.
Enjoy a perfect looking tan from a flawlessly prepped base… your skin!
Results to expect:
Dual–hand function for an easy back application to reach even difficult areas
100% synthetic fibres that soften when wet for a comfortable exfoliation
Removes dead skin and helps pores breathe better
Charcoal infusion to gently cleanse, detoxify and remove impurities leaving skin smooth, clean, streak-free and glowing!
Gives skin a smooth glow and a healthy-looking complexion
Creates the perfect canvas for your best self-tan experience yet!
SIZE: ONE SIZE
About the brand: Bronzie
Founded in 2014 by beauty expert Leanne LeGuen, tanning expert, celebrity spray tanner Eloise Maryam, and production expert Chris Stockdale, Bronzie is a luxury tanning accessories brand that prides itself on creating clever tanning accessories that deliver innovative, easy and fun solutions for its customers – taking tanning to a whole new level!
At Beauty and the Boutique...
We love beauty and animals – so you always know the products we sell are never tested on animals.
Ingredients
The Magic Formula Inside:
The Back & Body Exfoliating Mitt is perfect for fake tanning preparation and removal or for boosting your skin, leaving it smooth, clean and glowing! The mitt is expertly designed for a gentle touch on the skin and naturally cleanses, detoxifies and removes impurities thanks to the innovative charcoal infusion. Charcoal helps naturally exfoliate toxins, pollutants, sebum, and dead cells, leaving the skin feeling clean, refreshed, super soft and streak-free!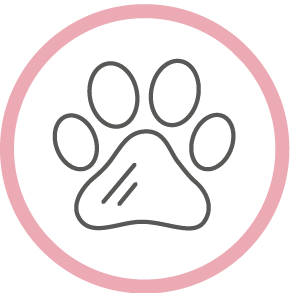 Not Tested On Animals
SYNTHETIC FIBRES: TERYLENE, POLYURETHANE FOAM, CHARCOAL, RUBBER/PP THREAD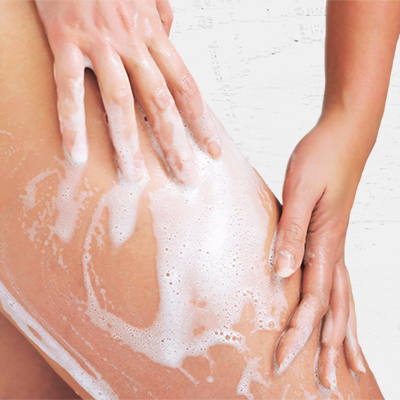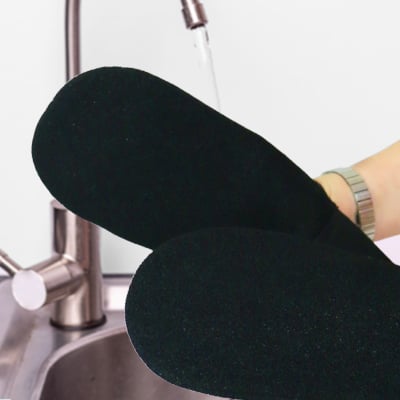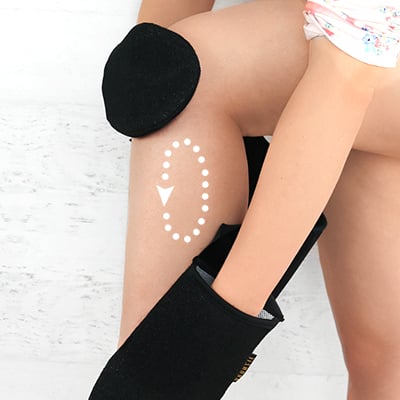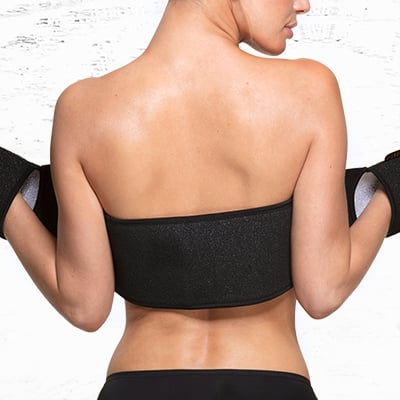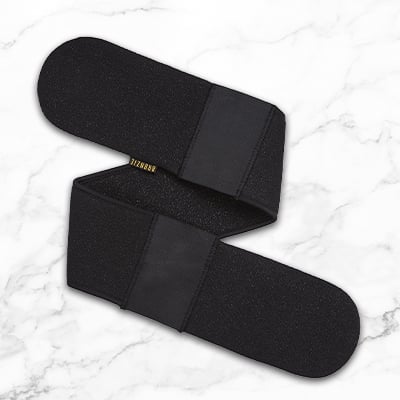 Customers love it
What they're saying
I love it!

"

Just received my order and I'm absolutely delighted again with everything! I've wasted so much money over the years on makeup that doesn't suit me. BUT Your recommendations are great, I love them!

"
Amazing in every way!

"

I took a risk with this company and I was blown away! The products came super quick. The customer service was prompt and so kind. I 100% will reorder from them! Plus the products come adorably packaged. I can honestly say you can fully trust this company! Amazing in every way!

"
Great products!

"

I use these tricks & they really work. Great products, great service & fast shipping

"
I don't look anywhere else!

"

Love all the products I've used. Thank you for helping woman of ALL ages who still want to look and feel good about themselves. I'm nearly 55 and I love buying make-up but since I've discovered your site, I don't buy anywhere else! I've just put another order in and can't wait to get it!

"
Like a present to myself!

"

l've just placed my third order with Beauty and the Boutique. Very nice products and easy to follow tutorials with quick tips for natural beauty routines! Really love it! The delivery is fast and the products packaged very well. Every order has felt like a special present to myself!

"
Makes choosing easy!

"

So happy since I found your site. Love your videos, they're so helpful! Thank you for shipping worldwide. Your site makes choosing easy.(Also love your little surprise in each delivery!)

"
I will be back!

"

These products are amazing and now I know how to use them I am so happy! Thank you so much. Lovely company, delivery was fast and one very happy customer I will definitely be back.

"
Discover My Story