hand-picked by Makeup Artist
Introducing Daniel Sandler

Smoke Socket Brush

Make eyeshadow easy with this brush
Why you'll love it
by Makeup Artist
Truth be told, you need at least one exceptional eyeshadow brush…
…an excellent eye makeup brush really is your best (beauty) friend!
But if you're going to invest in just one, then this award-winning brush could be the perfect choice:
Daniel Sandler Smoke Socket Brush

The bristles on the Daniel Sandler Smoke Socket Brush are round, soft and fluffy, making it ideal for applying and blending eye shadows into the eye socket and crease…
…and will help perfect that smokey eye you've been dying to master too!
What makes this brush so unique?
Because of the longer bristles, blending is effortless and soft, and colour transitions from smokey to natural looks are a piece of cake!
Plus, it works a treat for making every eyeshadow you own look seamless and natural too!
Feel in total control with this Smoke Socket Brush and finally achieve professional results at home every day…
…zero prior experience is needed!
And that's not all…
The Daniel Sandler Smoke Socket Brush is a tapered shape that perfectly fits the eye socket, and it works exceptionally well with powders, thanks to its high-quality synthetic fibres.
And best of all?
It's handbag-sized for on-the-go effortless beauty!
Results to expect:
Ideal for adding colour into the socket to lift the eye as well as for creating smokey eyes effortlessly
Makes blending eyeshadow a breeze; simply move the tapered brush back and forwards like a little windscreen wiper and let the bristles do the hard work for you for a professional finish!
Made from high-quality, vegan synthetic hair bristles that are soft on the skin yet pick up pigment quickly, delivering and distributing colour efficiently and effectively, and taking the hard work away from creating a flawless eye look!
Handbag-sized for added convenience when you're on the go and for taking up less space when you're at home
Added feeling of control thanks to the tapered shape that fits perfectly in the eye socket, so it's easy to know where to place the shadow and follow the eye shape according to the brush shape
Designed with longer bristles to make blending effortless and deliver professional results with a seamless finish
SIZE:
Brush size: 14cm (including brush head).
Brush head size: Length 160mm, Width 35mm, Height 15mm
About the brand: Daniel Sandler
Expertly designed by Daniel Sandler - one of the UK's favourite Makeup Artists who has over 30 years of industry experience and has worked with some of the most beautiful women in the world. With Daniel's knowledge and experience, he's created quick and easy to apply makeup products that contain only the very best ingredients and many that are multi-purpose and award-winning. The products focus on what brings out the natural beauty in women, resulting in professional finishes and makeup that lasts longer on the skin, even in hot or humid conditions.
A Daniel Sandler product may just become a staple addition to your makeup bag soon too!
At Beauty and the Boutique...
We love beauty and animals – so you always know the products we sell are never tested on animals.
Ingredients
The Magic Formula Inside:
The round, soft and fluffy synthetic bristles with a tapered shape fits perfectly in the eye socket, making this brush ideal to apply eyeshadows into the eye socket and crease - a must-have makeup tool if you love wearing eye shadow! It picks up and distributes the perfect amount of product effortlessly to deliver a flawless finish and makes application smooth, quick and easy! The soft, vegan fibres feel gentle and comfortable on the delicate skin around the eye area. Thanks to the high-quality fibres, you can quickly achieve a professional eye look!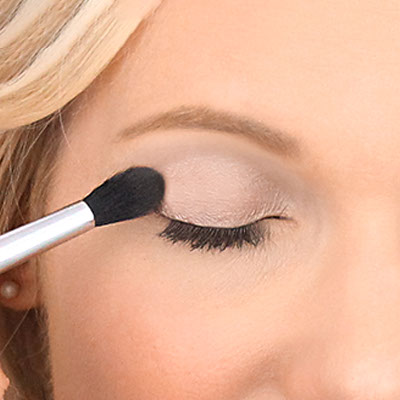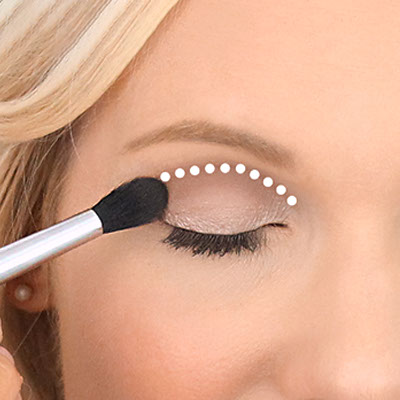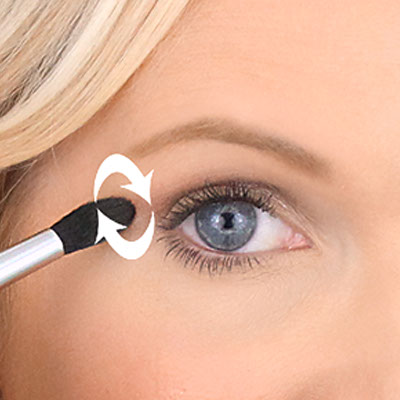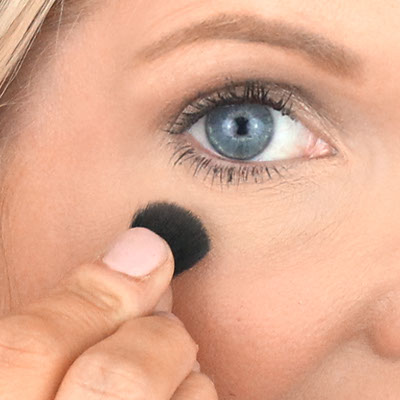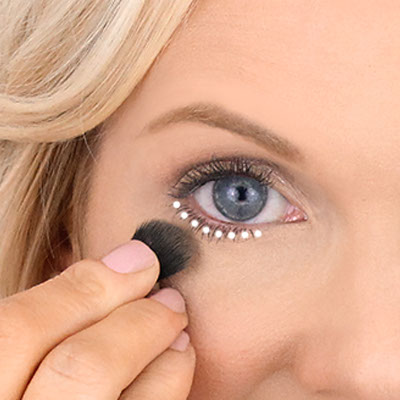 Customers love it
What they're saying
Great recommendations!

"

I absolutely LOVE Beauty and the Boutique! I am always so excited when my little parcels arrive, every product is wonderful! I get totally bogged down in all the make up available on the market, so I love that Katie sources the best stuff... you are a brilliant team!! Thank you thank you!

"
Outstanding Beauty!

"

I have been a customer of Beauty and the Boutique's for many years. Quick and easy ordering, outstanding beauty advice and tips (that really improve my makeup!), reliable service and always with a courteous manner and style. What more could you want? BRILLIANT!!

"
Highly Recommend!

"

Love Beauty and the Boutique. I love watching Katie's videos, actually seeing first hand how to use the products and how they look. Katie makes it look so easy and it is. I have loved all the products I have purchased and the customer service is excellent. I would highly recommend!!

"
Best service!

"

Best customer service of any company I've used. Knowledgeable, super friendly and helpful. Highly recommend them. Products are ethical and beautifully wrapped. The Love Hearts are a definite bonus!

"
So happy!

"

These products are amazing and now I know how to use them I am so happy! Thank you so much. Lovely company, delivery was fast. I'm very happy customer - I will definitely be back!

"
Recommending you to friends!

"

Love every product I have tried. Very helpful and friendly customer service (which goes a long way these days!) Excellent videos to demonstrate how to use the products. Very please I found Beauty and the Boutique, I'll be recommending you to my friends!!

"
Discover My Story