hand-picked by Makeup Artist
Introducing Studio 10

Double-Ended Eye Define Brush

This brush creates amazing looking eyeshadow
Why you'll love it
by Makeup Artist
Hands up if you love an eyeshadow brush that makes applying eyeshadow easy?!
Help take the pressure off achieving that perfectly applied eyeshadow by incorporating this exclusive dual-ended eyeshadow brush into your beauty routine:
Double-Ended Eye Define Brush
The Studio10 Double-Ended Eye Define Brush is a pro-quality, vegan, dual-purpose eye defining brush.
It makes applying professional-looking eyeshadow (even when you're not a pro!) seem like the simplest thing ever!
Prepare to fall back in love with applying eyeshadow once again!
What makes Eye Define so unique?
Not only does the Double-Ended Eye Define Brush save precious and invaluable space in your makeup bag, but it also promises to save time and deliver versatile makeup looks…
…from a beautiful natural wash of colour to an eye-catching smokey eye, all from just one brush!
It features an ingeniously domed fluffy tip on one end - perfect for shading, blending and shaping the eye, and a precise angled liner brush on the other end - perfect for defining the eye and lash line!
The Eye Define truly is the ultimate multi-tasking eyeshadow brush!
And that's not all…
This high-quality multi-purpose brush dispenses just the right amount of shadow to the eye (not too much and not too little), so your makeup always looks perfectly natural.
Plus, the Studio10 Double-Ended Eye Define Brush works like a dream to blend and soften shades, so your eyeshadow always looks like it's got that professional makeup artist finish – flawlessly beautiful… by you!
Results to expect:
Perfect for creating a variety of eyeshadow looks with just one brush – no experience needed!
A double-ended versatile eye makeup brush that saves time and money
Space-saving beauty tool for ultimate on-the-go (or at home!) application
Vegan brush made from high-quality, super-soft fibres that are easy to clean
Domed fluffy tip on one end for precision shaping, shading and blending for seamless results
Precision angled liner on the other end for defined eyes and fuller looking lashes for professionally applied looks
SIZE: 16cm
About the brand: Studio10
Studio10 is an innovative beauty brand founded by industry insider Grace Fodor.
It offers inventive 'quick-fix makeup solutions with innovative age and skin-perfecting products to help women look and feel more youthful and beautiful.
The products are suitable for all women, though initially aimed at women in their 30s and after. Studio10 makeup corrects, conceals and covers the signs of ageing and is much loved worldwide by women of all ages!
At Beauty and the Boutique...
We love beauty and animals – so you always know the products we sell are never tested on animals.
Ingredients
The Magic Formula Inside:
This vegan, dual-purpose eye defining brush is made from super-soft synthetic fibres that feel gentle and comfortable on the skin. Thanks to the high-quality fibres that pick up and disperse product effortlessly, applying professional-looking eyeshadow is quick and easy and leave you with flawless results and gorgeous eyes!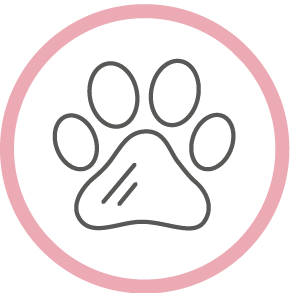 Not Tested On Animals

Vegan
SYNTHETIC HAIR, ALUMINIUM FERRULE, WOOD HANDLE, YELLOW GLUE & AB GLUE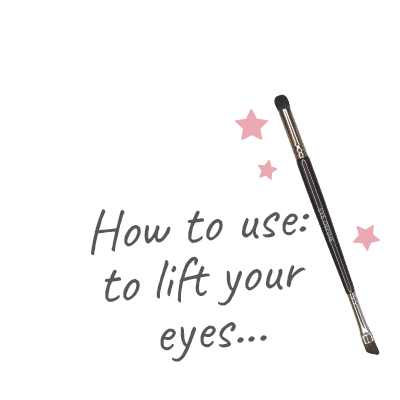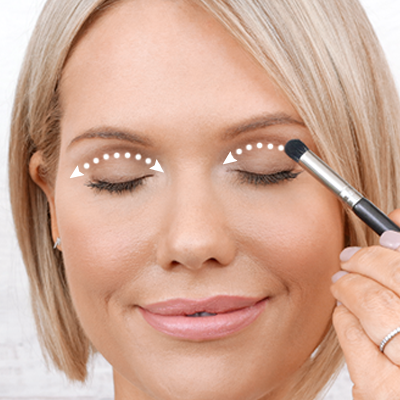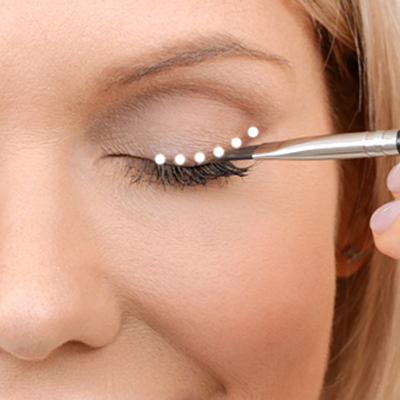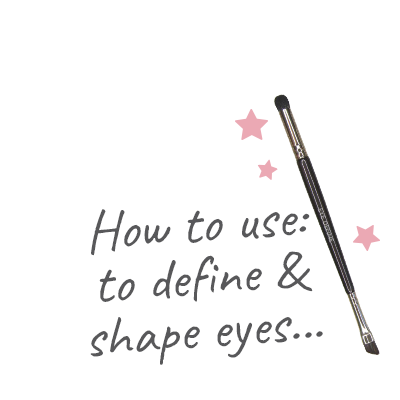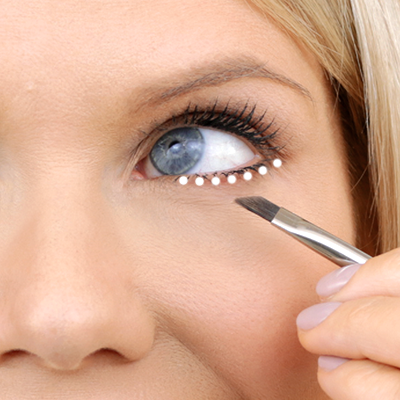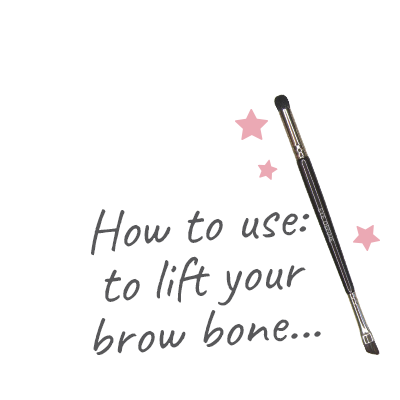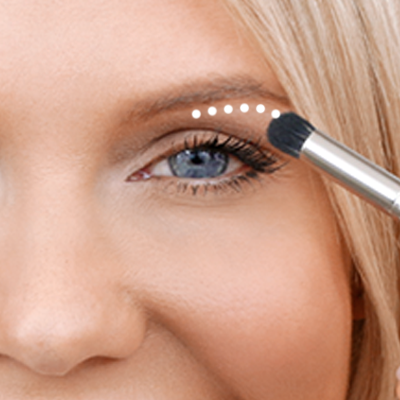 Customers love it
What they're saying
Amazing products!

"

Amazing products received yesterday using them today and been complimented by 2 friends today love it, will be recommending and re ordering!!

"
Already placing my next order!

"

Yesterday I received my very first order from Beauty and boutique, it was beautifully wrapped and lovingly packed and arrived just in time to cheer me up. Thank you guys. I've already started looking what to order next!!

"
Amazing company!

"

Amazing company and your product are fantastic! My delivery arrived promptly and was packaged beautifully, with a little packet of love hearts what a wonderful gesture Beauty and the boutique were on hand to help me with advice, and nothing was too much trouble! Thank you so very much!

"
Love this company!

"

I love the way everything is packaged along with her personal touches. I loved Katie before and love her even more now! I love listening to Katie's tips and messages as well. I will continue to be a customer along with recommending your site and products to my friends and family!

"
Great service!

"

Great service. All products are tried and tested by a makeup artist and NONE are tested on animals! I've bought several products and all arrived promptly and beautifully packaged. I really feel like I can trust the company and will keep buying from them. The customer service is amazing.

"
They tick all my boxes!

"

This company's advice on cosmetics is excellent and their customer service is even better! The products always come carefully packaged, they're free from everything you don't want in cosmetics and never tested on animals so they tick all the boxes for me. Very happy customer.

"
Discover My Story