hand-picked by Makeup Artist
Introducing Bosign

Detachable Magnifying Make Up Mirror

Super-magnifying mirror for perfect makeup
Why you'll love it
by Makeup Artist
Do you want to see absolutely everything?
Then this is the only versatile magnifying mirror you need!
This makeup mirror promises to get up close and personal, so even if your eyesight isn't 20/20, this mirror will give your vision the extra boost it needs!
Perfect if you wear glasses and find makeup application a challenge...
…or for anyone who doesn't want to miss a thing!
This trusted mirror is your new guarantee for a perfectly polished look.
Bosign Magnifying Mirror
Let this magnet mounted detachable makeup mirror, by Swedish brand Bosign, be the answer to all your beautifying woes!
Its innovative portable design allows you to attach and detach to any room in your house quickly and it may just become your new must-have for all your makeup, grooming and styling needs!
What makes Bosign so unique?
The Bosign Magnifying Mirror is lightweight and small (so you can take it anywhere!) yet carries a powerful X 15 magnifying capacity!
So, even if you're a glasses wearer or just find it tricky to achieve a detailed eye look, thanks to the superb magnifying powers of this little gem, the struggle to achieve that flawless look is officially over!
And suppose you've always dreamt of rocking the ultimate, perfected complexion with seamlessly blended foundation, or dreamt of perfectly framing your eyes with beautifully shaped brows…?
In that case, the only effort you need is to zoom into your Bosign reflection!
Ideal for tweezing stray hairs, applying precise makeup (like perfecting that winged eyeliner!) or putting in contact lenses in a flash!
And that's not all…
Thanks to the intelligent magnet and suction cup, this 2-piece Magnifying Mirror allows you to simply adjust, rotate, pivot or tilt to your chosen angle and on most flat surfaces - including glass, plastic, metal or even ceramic tiles.
Just leave the Bosign Magnifying Mirror mounted on the wall or move it to another room where the lighting is better – adjusting and detaching it as many times as you want!
And best of all - absolutely zero screws needed for assembly or any tricky instructions!
Hooray!
Precise, powerful and portable - the perfect little beautifying buddy for your makeup, beauty and grooming needs!
Results to expect
Compact, removable silicone suction-cup mirror with a unique pivoting design that makes it great for makeup application, contact lenses, tweezing and squeezing
Travel friendly with no wall installation required - it has a built-in magnet that fastens the mirror to any surface so you can attach (and detach) anywhere, no screws or DIY needed!
15x magnification power glass mirror that makes seeing everything more accessible, especially convenient if you wear glasses or contact lenses
Pivots easily on base to achieve your best angle, making shaping brows easier, perfecting detailed eye makeup and ensuring all areas of your face and neck are covered for a seamless complexion when applying foundation 
SIZE: 11.2 x 1.4 cm
SHADE: White
MATERIAL: Plastic and glass, stainless steel base, silicone suction pad
About the brand: Bosign
Bosign is an innovative Swedish company producing lifestyle products that make everyday tasks easier to enjoy thanks to modern Scandinavian detail, lasting functionality, and creative twists. They have a passion for designing forward-thinking solutions for contemporary living, improving daily life with simplicity and clean aesthetics.
At Beauty and the Boutique...
We love beauty and animals – so you always know the products we sell are never tested on animals.
Ingredients
The Magic Formula Inside:
Clever magnet and silicone suction cup made to easily adjust, rotate or tilt to your chosen angle and where the light is best. The strong silicone suction is compatible with most flat surfaces - including glass, plastic, metal or ceramic tiles - no screws or DIY needed! Leave it mounted on the wall, or move it to another room – adjusting and detaching it as many times as you want.

Compact, clutter-free and portable glass mirror with 15x magnification power to allow you to see small details - brilliant for applying makeup at home or on the go, tweezing eyebrows or putting in contact lenses! The back and edge of the mirror is made of a soft material making the mirror easy to grip as well as adding protection from the mirror breaking if accidentally dropped. Plus, the mirrored glass can be cleaned with a damp cloth and then wiped clear with a dry cloth making it an easy, convenient, must-have makeup tool!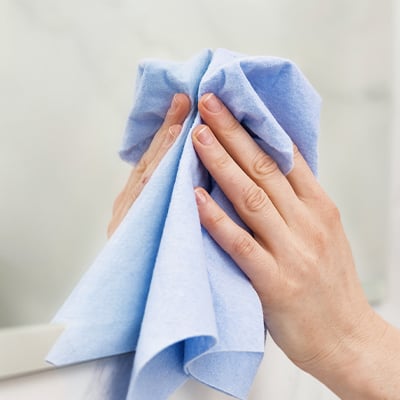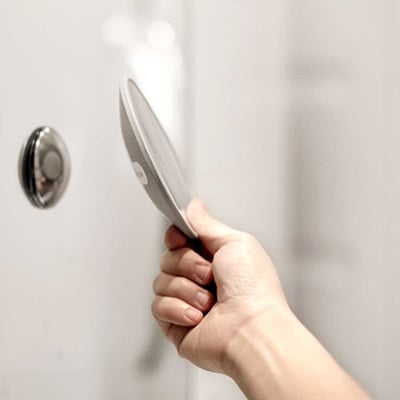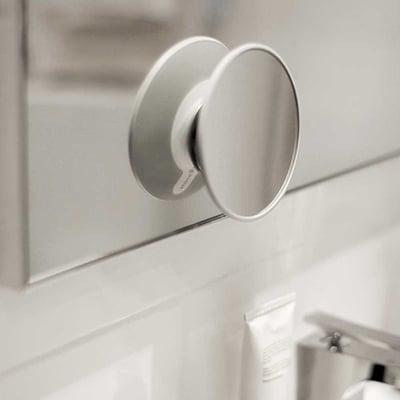 Customers love it
What they're saying
How could I resist?!

"

Free shipping world wide today! How could I resist trying these products now?!

"
Already placing my next order!

"

Yesterday I received my very first order from Beauty and boutique, it was beautifully wrapped and lovingly packed and arrived just in time to cheer me up. Thank you guys. I've already started looking what to order next!!

"
Amazing company!

"

Amazing company and your product are fantastic! My delivery arrived promptly and was packaged beautifully, with a little packet of love hearts what a wonderful gesture Beauty and the boutique were on hand to help me with advice, and nothing was too much trouble! Thank you so very much!

"
Absolutely blown away!

"

Just received my beautiful little parcel. Absolutely blown away by how great the products are, thank you so much for the brilliant recommendations and the amazingly fast delivery along with simply lovely customer service.

"
I can't recommend this enough!

"

I've just received my second order today, beautifully packaged and amazing stuff. I shall be a regular customer from now on, I'm recommending to all my friends and family

"
Highly Recommend!

"

The packaging is so beautiful & I absolutely loved the products, looking forward to buy more. Each & every product mentioned in the site is individually tried & tested by lovely Katie, so you can trust it 100%. I highly recommend this website.

"
I'll be back!

"

My parcel arrived today! Thank you for the speedy international delivery and beautiful packaging! I'll definitely be ordering again!

"
Discover My Story