hand-picked by Makeup Artist
Introducing Colour By Maya

Dual Action Concealer

This clever under eye cream hides dark circles
Why you'll love it
by Makeup Artist
Make today the day to conceal and heal your dark circles!
Introducing Concealer Eye Cream Alchemy by 'CBM' in the shade 'Peach' – the universal shade that perfects all dark circles as well as featuring a formula that treats the cause of your dark circles whilst you wear it!
A Holy Grail Product!
If you suffer from dark under-eye circles, you'll be very excited to learn that a little dab of this dark circle colour correcting concealer worn alone or underneath your foundation can do wonders for brightening up dark circles…
…giving you a more rested and youthful appearance!
What makes it so unique?
The Concealer Eye Cream Alchemy by 'CBM' is a luxurious, creamy under-eye concealer that cleverly improves your skin's texture and radiance thanks to anti-ageing ingredients.
Plus, it helps give you the most seamless and long-lasting coverage that feels just like a second skin…and looks even better.
Give your under-eyes a little nurturing boost thanks to the innovative Photoluminescent technology that helps neutralise dark circles and, together with intense dark circle colour-correcting pigments, provides a natural coverage to freshen and brighten under-eye skin.
Shade Peach has been expertly selected because the easiest way to instantly refresh tired-looking eyes on most skin tones is to colour correct the area by adding a peachy hue!
Why?
Because wearing this peach-toned concealer either alone or under your favourite foundation (or existing concealer if you already own one!) helps eliminate tired eyes by targeting the blueish or purple-tinted under-eye circles…
…cancelling, hiding and camouflaging these dark circles and undertones!
And that's not all…
The wonderfully nourishing formulation of this Concealer Eye Cream Alchemy is universally suitable to work with all skin types.
As an additional bonus, the water-attracting Hyaluronic Acid attracts restores skin hydration under the eyes, eliminating the look of fine lines!
Plus, Vitamin C & E help strengthens and brighten skin and promotes collagen production that increases elasticity and further reduces fine lines & wrinkles, along with skin-plumping peptides.
Finally, stimulating caffeine in the formula helps reduce puffiness and promotes smoother and more toned, tighter under-eye skin…
…an all-around winning formula for a fresher, more youthful and less tired-looking complexion.
All thanks to this peachy healing and concealing dream!
Results to expect:
Primes, treats and camouflages dark circles so you can feel at your most confident!
Reduces fine lines and wrinkles while boosting elasticity to give long term skin support with daily use
Key ingredients:
Caffeine provides anti-inflammatory benefits stimulating micro-circulation, helping to reduce puffy eyes and promoting smoother, brighter skin
Hyaluronic Acid (HA) restores skin hydration and plumpness by attracting and holding water in the skin resulting in skin that looks and feels plumper, more moisturised and youthful
Photoluminescent technology leaves eyes looking more refreshed – despite any sleepless nights!
Vitamin C helps to promote collagen synthesis and makes skin look brighter and more glowing
Vitamin E helps protect against free radicals and strengthen the skin's barrier, protecting your skin from the environment and keeping it looking younger for longer
Ceramide Peptides - helps reduce fine lines and wrinkles, improving elasticity to give long term skin support - perfect for the sensitive and thin skin around the eye area!
SIZE: 11.4g / 0.4 oz
About the brand: Colour By Maya
Colour By Maya is an Australian brand inspired by the Roman goddess Maia who represents benevolent strength and symbolises spring, rebirth, nature, growth, life and love.
The purpose?

To create time-saving products that conceal imperfections while rejuvenating and promoting healthy skin, with powerful anti-ageing ingredients that protect, nurture and perfect skin, which in turn allows makeup to sit more naturally, flawlessly and beautifully.
At Beauty and the Boutique...
We love beauty and animals – so you always know the products we sell are never tested on animals.
Ingredients
The Magic Formula Inside:
Ceramide Peptides have powerful anti-ageing benefits that help reduce fine lines and wrinkles, improving elasticity to give long term skin support - perfect for the sensitive and thin skin around the eye area! Ceramides also help create a barrier that protects against harmful environmental damage and effectively locks in moisture to prevent dryness and irritation in the skin. Help boost your undereye area with these clever, skin-loving peptides!

Caffeine is known to 'wake up' your skin by providing anti-inflammatory benefits that stimulate micro-circulation, helping to reduce puffy eyes and promote smoother, brighter skin! This is because topical caffeine products are vasoconstrictive (constricting blood vessels). Caffeine can softly penetrate the top layers of the thin skin around the eye while pushing the blood back into the circulatory system to reduce redness, covering dark circles, pigmentation and puffiness under your eyes. Caffeine is also an antioxidant that fights against oxidative stress by boosting collagen production that lessens the appearance of ageing (such as wrinkles and fine lines) on your skin by tightening and brightening the skin around and under your eye for a fresh, dewy and youthful look!

Hyaluronic Acid (often hailed as the 'Fountain of Youth'!) can hold up to 1,000 times its own weight in water, helping skin look plumper, bouncier and more hydrated - resulting in a more youthful-looking, healthy complexion! It helps keep your skin moisturised and radiant and can help prevent wrinkles, filling in and reducing their appearance. Decreased Hyaluronic Acid can make skin look dry and rough, but a daily boost of it keeps skin moisturised to help lessens wrinkles while improving and protecting the skin.

Vitamin C helps promote collagen synthesis, softens the look of fine lines over time (perfect for the fragile eye area where these are often prominent) and helps make the skin look brighter and fresher. it helps lift your complexion by hiding dark circles and creating a lit-from-within glow! It helps to rejuvenate lacklustre, dull and tired skin for a natural and real-skin finish. Vitamin C can penetrate skin tissue and stimulate collagen production as an antioxidant, making it a perfect anti-ageing ingredient. It also smoothes wrinkles and fine lines, evens skin tone and protects skin from free-radical damage. Vitamin C helps repair, hydrate, and condition dry skin for a softer and smoother complexion. Non-irritating, long-lasting and highly effective, it's an essential ingredient for any skincare product to help refresh, even and brighten your face!

Antioxidant Vitamin E helps to balances and hydrate skin with healing and anti-inflammatory benefits to keep your skin protected and calm, especially useful for products near the sensitive eye area. It also protects skin cells against ageing, strengthens the skin's barrier against environmental toxins, and makes skin appear smoother, softer, and healthier! Vitamin E supports collagen production, leaving skin feeling nourished and replenishing its natural oils, fighting skin damage and boosting your complexion, which is why it's known as Nature's most effective antioxidant and skin protector!

Photoluminescent Technology is a process the pigment (Benzimidazole Diamond Amidoethyl Urea Carbamoyl Propyl Polymethylsilsesquioxane) goes through, where light energy (photons) are infused into the pigment. The result of this process allows the pigment to release visible luminescence. The benefit of Photoluminescent Technology on the skin is that dull, dark, tired areas can look more refreshed, brighter, and illuminated and it helps to neutralise dark circles leaving the skin under the eyes looking more refreshed. This diamond copolymer ingredient promotes a soft-focus effect and minimises the appearance of fine lines making you look more awake, fresh and youthful!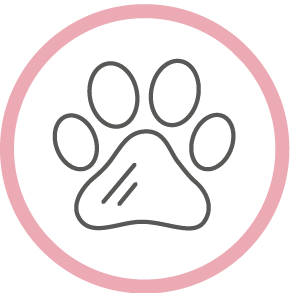 Not Tested On Animals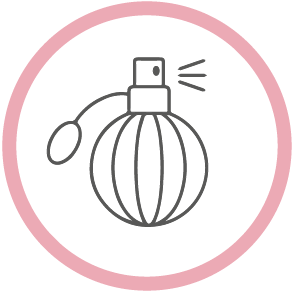 Fragrance Free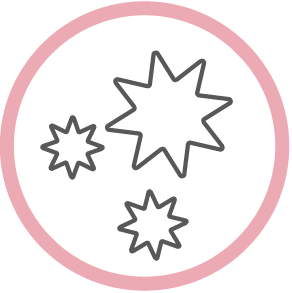 Hypoallergenic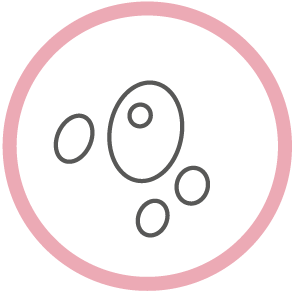 Non-Comedogenic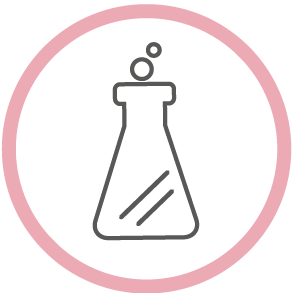 Paraben Free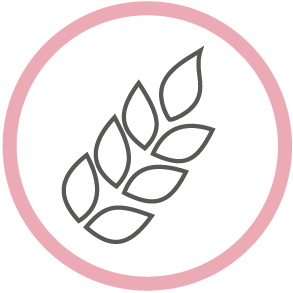 Gluten Free

Sustainable Palm Oil
WATER (AQUA), CYCLOPENTASILOXANE, CETYL PEG/PPG-10/1 DIMETHICONE, TRIMETHYLSILOXYSILICATE, BUTYLENE GLYCOL, PEG/PPG-18/18 DIMETHICONE, STEARIC ACID, ALUMINUM HYDROXIDE, HYDROGENATED POLYDECENE, DISTEARDIMONIUM HECTORITE, TRIBEHENIN, SORBITAN SESQUIOLEATE, PHENYL TRIMETHICONE, POLYSILI-CONE-1 CROSSPOLYMER, TOCOPHEROL (VITAMIN E), TOCOPHERYL ACETATE (VITAMIN E), TETRAHEXYLDECYL ASCORBATE (VITAMIN C), CAMELLIA OLEIFERA LEAF EXTRACT, PROPYLENE CARBONATE, LAURETH-7, PENTAERYTHRI- TYL TETRAISOSTEARATE, ATELOCOLLAGEN, SILICA, ACETYL TETRAPEPTIDE-5, GLYCERIN, CAFFEINE, BENZIMIDAZOLE DIAMOND AMIDOETHYL UREA CARBAMOYL PROPYL POLYMETHYLSILSESQUIOXANE, SILICA DIMETHYL SILYLATE, SODIUM CHONDROITIN SULFATE, HYDROXYPROPYL CYCLODEXTRIN, PALMITOYL TRIPEPTIDE-38, ASCORBYL GLUCOSIDE, PENTYLENE GLYCOL, CALCIUM ALUMINUM BOROSILICATE, SODIUM HYALURONATE CROSSPOLYMER, TRIETHOXYCAPRYLYLSILANE, HEXYLENE GLYCOL, DISODI- UM EDTA, SODIUM DEHYDROACETATE, ETHYLHEXLGLYCERIN, CAPRYLYL GLYCOL, PHENOXYETHANOL.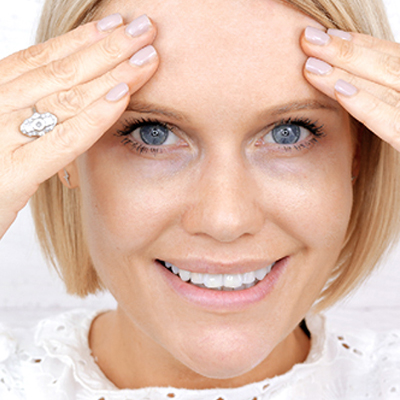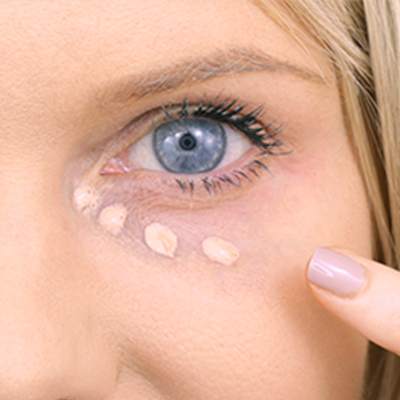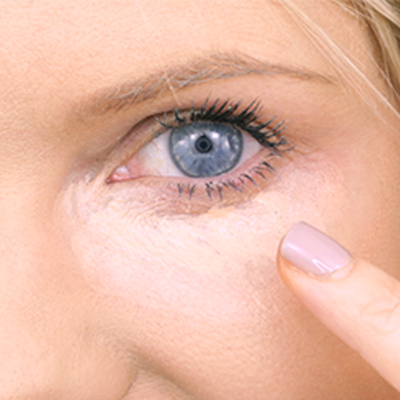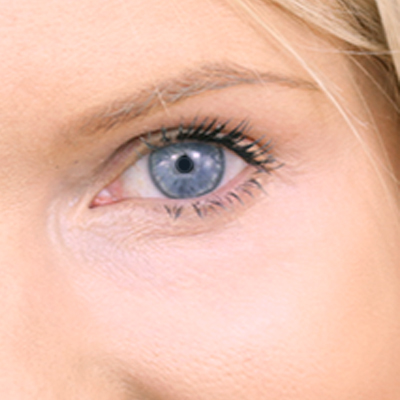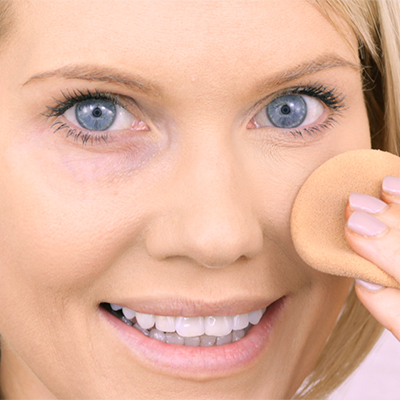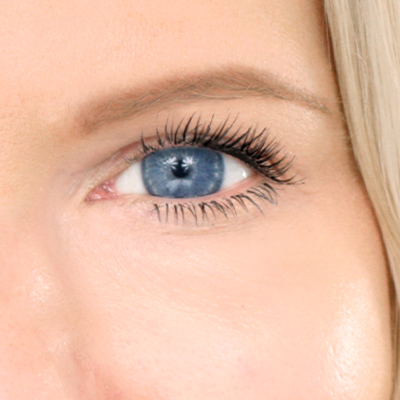 Customers love it
What they're saying
Fantastic for dark undereye!

"

I received my CBM peach concealer and I love it. Fantastic for the undereye dark circles.. Doesn't crease at all, plus it brightens and conceals dark circles perfectly!

"
Massive difference!

"

Bought the cbm eye primer concealer! Wow massive difference!

"
Shared with all my friends!

"

I am telling my friends and colleagues as well!! You obviously know how hard it is and to find good products that are also friendly to our furry friends!

"
Love it!

"

Not really worn make up much before. But at 55, I'm finding your products amazing!

"
I'm a big fan!

"

I am a great fan of all your products now - at 56 I tried this on myself and had nothing but compliments. I can honestly say I would recommend any of your products. Keep the videos coming as they are extremely informative!

"
I feel special!

"

I just got my package in the mail and it was like opening a gift! Stickers and pretty tissue paper and even candy!!! You sure know how to make a girl feel special.

"
Best site ever!

"

I love Beauty and the Boutique. It is the best site ever and Katie's video's are brilliant. The products are sooooo good and not tested on animals!

"
100% recommend!

"

Great tutorials, great products and even better customer service. Definitely recommend 100%!!!

"
Second to NONE!

"

Can't recommend this website enough, customer service alone is second to none - and the products are amazing!

"
Discover My Story