hand-picked by Makeup Artist
Introducing Naya

Everyday Face Oil

The everyday secret to youthful skin
Why you'll love it
by Makeup Artist
Introduce this skin repairing elixir into your bedtime beauty ritual!
It will supercharge your skin thanks to the superstar ingredients that work their restorative magic in fighting wrinkles and ageing naturally – all night long!
Allow the naturally fragranced, calming blend of Patchouli, Orange, Lemon and Juniper Berry to drift your senses into a deep, relaxing state.
And the name of this skin repairing elixir?
Naya Everyday Face Oil
It's the award-nominated NAYA 'Everyday Face Oil' - a lightweight, luxurious and nourishing oil that works your skin from deep within thanks to its pure and exquisite bioactive oils.
This clever elixir encourages the skin's repair process to restore itself by supplying it with an abundance of vitamins - every day!
The 'Everyday Face Oil' is filled with potent and clinically proven bioactive ingredients at a higher concentration to give skin the nutrients and nourishment it needs.
If you've never heard of Cacay Oil before, then get ready to wonder why?!
What is Cacay Oil?
This powerful ingredient plays a starring role in this NAYA 'Everyday Face Oil'.
Cacay Oil is considered the hero of natural anti-ageing skincare. It effectively stimulates cellular turnover and slows collagen breakdown thanks to Omega 3, 6 & 9 and the naturally occurring vitamin A.
Known as one of Amazon's best-kept secrets, Cacay Oil is an incredible, nutrient-rich plant oil that can visibly improve skin tone and reduce the appearance of environmental damage.
And because of its fine molecular structure, it works not only to hydrate skin, but also to protect the skin, whilst visibly improving skin tone and reducing the appearance of environmental damage.
NAYA 'Everyday Face Oil' definitely deserves its leading role!
Cacay Oil helps to lock in moisture for a plumper, youthful complexion.
And that's not all…
As well as Cacay Oil, you'll also find the following skin-enhancing ingredients inside each drop of NAYA 'Everyday Face Oil':
Meadowfoam Oil
Just as incredible as it sounds! Meadowfoam oil fights free radicals in the skin and protects the skin's natural barrier. It acts as an emollient by locking in moisture which helps keeps skin soft and supple and helps maintain the skin's sebum (natural oil).
Bisabolol
…a chamomile extract that keeps skin looking smooth, moisturised, soft and supple!
It provides nutrients to penetrate deeper into the skin and soothes irritation and inflammation. Bisabolol has been used for hundreds of years as a personal care agent thanks to its anti-irritant, anti-inflammatory, and anti-microbial properties.
Bisabolol rejuvenates from within to plump fine lines and wrinkles.
Sweet Almond Oil
It provides abundant essential fatty acids and minerals and delivers the nutrients deep into the dermis to keep the skin cells healthy and protect them from UV radiation damage. Add this skin repairing NAYA 'Everyday Face Oil' into your bedtime beauty routine to treat your complexion to a beauty sleep like no other.
Grapeseed Oil
Grapeseed Oil is an excellent emollient known for its ability to soften and re-condition the skin by helping vitamin C and E in your skin work more efficiently.
Results to expect
100% plant-derived with clinical studies proven Cacay Oil combats visible signs of ageing
Scientifically proven & patented bioactive ingredients that transform skin by addressing concerns from within and expertly formulated
Refines skin and tightens pores
It helps tame inflammation and deeply moisturises skin
Non-comedogenic and suitable for all skin types
SIZE: 30ml
Award-Winning Formula
Don't just take our word for it – check out these outstanding awards that NAYA 'Everyday Face Oil' has achieved:
Beauty Shortlist Awards 2021 – Editor's Choice
Lux Life Health, Beauty & Wellness Awards 2021 – Best Everyday Skincare
Beauty Shortlist Awards 2020 – Editor's Choice
Indie Beauty Expo 2018 – Best in Show Nominee
Free From Skincare Awards 2018 – Shortlisted
About the brand: NAYA
NAYA is the result of its founder Sarah Zimmer's global travels to over 70 countries. The different cultures, local rituals, herbs, and remedies sparked an idea to create a luxurious yet affordable, 100% plant-based, scientifically proven product with ingredients that deliver transforming results and complete transparency throughout the supply chain.
The goal was to empower the customer to learn more about their skin, themselves and the ingredients they put on their skin.
NAYA strives to build a community that fosters sustainable living and protects the environment we live in, and only selects bioactive botanicals based on their proven ability to work below the skin's surface. Combining sustainably sourced botanicals with clinically proven actives, NAYA is committed to creating exceptional skincare that enhances and celebrates the authentic beauty in all of us.
At Beauty and the Boutique...
We love beauty and animals – so you always know the products we sell are never tested on animals.

Ingredients
The Magic Formula Inside:
Meadowfoam Oil is just as incredible as it sounds! Fighting free radicals and protecting the skin's natural barrier, it acts as an emollient by locking in moisture which helps keeps skin soft and supple. It also helps maintain the skin's sebum (natural oil) production balanced. This antioxidant oil reduces oxidative stress and keeps skin cells healthy and protected.

Grape Seed Oil is an excellent emollient known for its ability to soften and re-condition the skin by helping Vitamin C and E in your skin work more efficiently. It also contains astringent, which helps tone and tighten your skin, leaving it looking smoother, fresher, and more radiant. Toning the skin and closing pores helps to minimise breakouts and acne. The anti-oxidant properties may even help prevent skin damage and the premature signs of ageing caused by free radicals smoothing your skin and reducing the appearance of fine lines.

One of the most versatile essential oil, antioxidant and nutrient-rich Cacay Oil stimulates cellular turnover, slows collagen breakdown and keeps it looking plump, youthful, with fewer fine lines and wrinkles. Packed full of essential fatty acids and vitamins, Cacay Oil is ideal for skin regeneration. And thanks to the high levels of Vitamin E and Retinol, it's perfect for moisturising skin, improving skin tone, softening skin, reducing signs of ageing and smoothing out wrinkles. Easily absorbed into the skin, it's high in Linoleic acid (an Omega-6 fatty acid), which is non-comedogenic that leaves skin looking and feeling lifted with a sparkling glow.

Bisabolol is an excellent source of Vitamin B (panthenol), and as a natural humectant, it helps skin retain moisture, helping reduce the appearance of fine lines and wrinkles. It supports penetration, resulting in fewer fine lines and wrinkles, calms inflammation, redness and irritation, and deeply moisturises the skin. As a natural humectant, the skin holds onto moisture better, with less chance of drying out.

Antioxidant Sweet Almond Oil is highly emollient, which means it helps balance moisture and water loss and leaves your skin looking radiant. It delivers nutrients deep into the dermis keeping your skin cells happy and healthy! Being full of fatty acids helps your skin stay moisturised and hydrated, while Vitamin E soothes any irritated skin. Plus, Sweet Almond Oil can also help improve complexion and skin tone, and because it's antibacterial and full of Vitamin A, it's the perfect remedy for treating acne.

Vitamin E helps tighten and firm the skin and helps to fight free radicals, protecting skin cells against ageing and strengthening the skin's barrier against environmental toxins. Vitamin E also helps skin appear smooth and soft! A powerful antioxidant supporting collagen production leaves skin feeling nourished and hydrated with protective and natural skin-conditioning properties. It also helps replenish the skin's natural oils and aids in maintaining this natural barrier, keeping skin soft, smooth and youthful-looking. Vitamin E fights skin damage and boosts rejuvenation, known as Nature's most effective antioxidant and skin protector.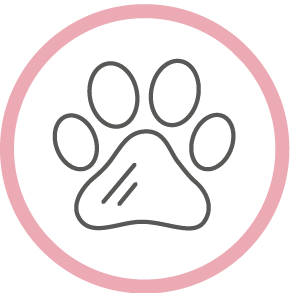 Not Tested On Animals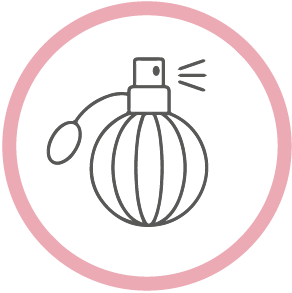 Artificial Fragrance Free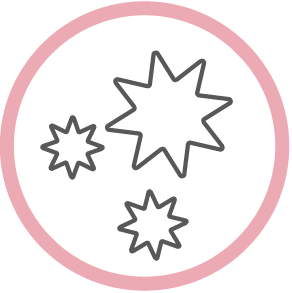 Hypoallergenic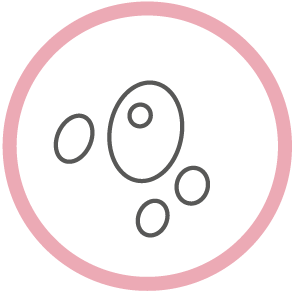 Non-Comedogenic

Vegan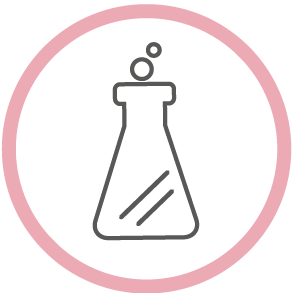 Paraben Free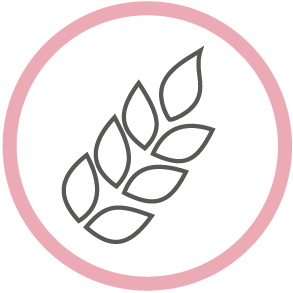 Gluten Free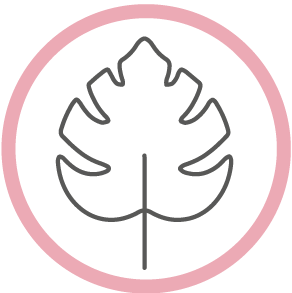 Palm Oil Free
LIMNANTHES ALBA (MEADOWFOAM) SEED OIL, VITISVINIFERA (GRAPE) SEED OIL, CARYODENDRON ORINOCENSE (CACAY) SEED OIL*, PRUNUS AMYGDALUS DULCIS (SWEET ALMOND) OIL, TOCOPHEROL, BISABOLOL, HELIANTHUS ANNUUS (SUNFLOWER) SEED OIL, PARFUM^, [POGOSTEMON CABLIN (PATCHOULI) OIL, JUNIPERUS COMMUNIS (JUNIPER) OIL, CITRUS AURANTIUM DULCIS (ORANGE) PEEL OIL, CITRUS MEDICA LIMONUM (LEMON) OIL], LINALOOL**, GERANIOL**, BENZYL BENZOATE**, BENZYL SALICYLATE**,CITRAL**, CITRONELLOL**, LIMONENE**. *COMMUNITY-SOURCED **COLD-PRESSED FLOWER OILS ***NATURALLY OCCURING IN FLOWER OILS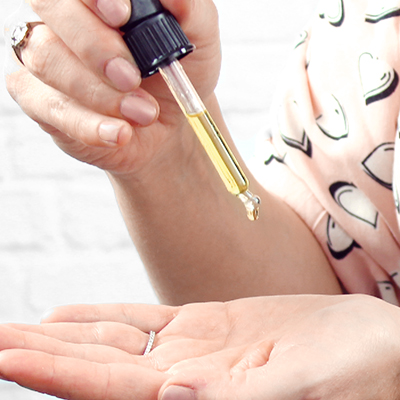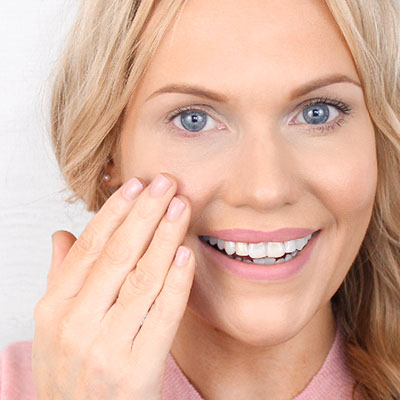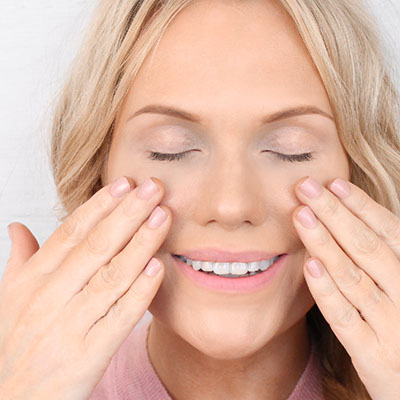 Customers love it
What they're saying
Love love love!

"

I've never been confident in applying makeup or even found the right products for me or my skin. You have changed all of this for me. I've purchased quite a few products & all have been fabulous. I can't stop raving about how wonderful you are & how informative your videos are.

"
Brilliant recommendations!

"

Just received my beautiful little parcel - thank you so much for the brilliant recommendations and the amazingly fast delivery along with simply lovely customer service.

"
You nailed it!

"

I was honestly nervous when I bought my first item but after I got it, I was convinced! It totally did what it promised, you nailed it!! Anyone undecided, I'd definitely recommend Beauty and the Boutique, these products are tried & tested and come packaged with total care!

"
Placing my next order!

"

I received my very first order from Beauty and boutique, it was beautifully wrapped and lovingly packed and arrived just in time to cheer me up...I've already started looking what to order next!

"
Don't look anywhere else now!

"

Have tried lots of products from you and haven't been disappointed with anything. Your customer service is excellent too. I don't look anywhere else for skincare or makeup now!

"
You won't regret it!

"

Beauty and the Boutique have proven to be the best company with the most outstanding customer service I've ever experienced!! The products they stock are high quality & do what they say they will! Anyone who is interested in any of their products, you won't regret your experience!

"
Love every product!

"

Every single product I have ordered from this site is amazing. I'm a repeat customers and will continue to order these products. You will NOT regret ordering anything. I'm actually phasing out my old lines of skincare and makeup.

"
Discover My Story