hand-picked by Makeup Artist
Introducing Radical Skincare

Hand & Nail Multi Repair

The hand cream for younger looking hands
Why you'll love it
by Makeup Artist
Do your hands show signs of ageing…?
Let's face it; when it comes to skincare, sometimes our hard-working hands really get a raw deal!
We put our hands through so much daily (and all year round!), yet they rarely get the TLC they deserve…
…and you may have noticed even more effects lately.
If you are over the age of 30, you may want to start thinking about your hand care regime to help combat any early wrinkles and keep age spots at bay!
Get your hands on this anti-ageing powerhouse:
Radical Skincare's Hand & Nail Repair
This all-in-one treatment for your hands will keep yours looking as youthful as possible every day with its array of active and soothing ingredients.
Radical Skincare's Hand & Nail Repair will protect your skin and not just smell pretty (which, by the way, it also does!)
High-five for our hands finally getting the attention they deserve!
And that's not all…
Forget greasy creams that just leave your hands in a slippery mess – Radical Skincare's Hand & Nail Repair is a silky dream that works overtime to give you noticeably smoother, softer, brighter and more youthful-looking hands!
Prepare to be totally smitten with your brand-new, baby-soft hands!
Results to expect
Hands look instantly more youthful and further improve with continued daily use over time! Wrinkles and crepey skin look smoother and tighter! Plus, age spots and melasma will start to fade over time with daily use!

Nourishes and hydrates hands thanks to high-performance active ingredients
No greasy residue, just a silky smooth cream that leaves hands smoother, softer and brighter!
Key ingredients:
Hyaluronic Acid - helps plump out the look of wrinkles and helps skin stay more hydrated
Radical Trylacel™ technology - re-stimulates the synthesis of essential collagen and elastin fibres to improve skin firmness and elasticity, meaning signs of ageing are less visible, and it protects against free radicals, which can speed up the ageing effects on skin
Hexylresorcinol - visibly reduces the appearance of age spots/melasma
Raspberry extract - regulates melanin synthesis, helping to prevent age spots /melasma from forming
Shea Butter - a skin-loving antimicrobial that contains healing and moisturising properties to help reduce inflammation, soothe and calm the skin
Myrrh extract - supports the strength of the nails and conditions cuticles while calming dry, cracked skin and irritations
Rice extract - absorbs excess secretions by sweaty palm and acts as an anti-perspiration agent
SIZE: 75ml / 2.5 Oz.
About the brand: Radical Skincare
The Founders of Radical Skincare, Liz and Rachel, were exposed to the science of skin rejuvenation at an early age as daughters of a world-renowned Professor of Plastic Surgery.
After 15 years in the LA skincare industry and inspired by their struggles with rosacea and ageing skin, they decided to form their own business…
…Radical Skincare!
With the help of their highly skilled chemists and scientists, they dedicated years of research to formulating advanced skincare products that protect and rejuvenate all skin types with their patented antioxidant-rich solutions containing Trylacel™ technology.
At Beauty and the Boutique...
We love beauty and animals – so you always know the products we sell are never tested on animals.
Ingredients
The Magic Formula Inside:
Shea Butter is a skin-loving antimicrobial that contains healing and moisturising properties to help reduce inflammation, soothe and calm the skin. Rich in Vitamin E (an antioxidant that neutralises damaging free radicals), it heals skin damage, improves skin moisture, promotes a healthy protective skin barrier and helps to fight wrinkles. As an emollient vegan fruit wax, it softens chapped, dry skin areas making it excellent for keeping your hands softer for longer. Shea Butter gently yet effectively smoothes rough skin and locks in moisture to help keep everything softer…for longer!

Hyaluronic Acid (often hailed as the 'Fountain of Youth') is a humectant that attracts and holds onto moisture; in fact, it can hold up to 1,000 times its own weight in water! This helps skin look plumper, bouncier and more hydrated. This skin-loving ingredient will instantly give your hands a makeover and help relieve tired, dehydrated and dry skin. Hyaluronic Acid boosts the skins barrier function, protecting hydration levels on the palm and back of hands, resulting in more youthful-looking, softer hands with fewer wrinkles.

Hexylresorcinol is an organic compound with local anaesthetic, antiseptic, and anthelmintic properties that visibly reduces the appearance of age spots/melasma and function as a skin-brightening agent. It also possesses antioxidants (that can help neutralise free radicals present in the environment) and astringent properties that contribute towards a more even-toned complexion - perfect for keeping hands looking younger for longer! It reduces the appearance of fine lines and wrinkles while increasing protection against UVB and UVA rays and improving the skin's barrier against pollution and sun exposure.

Anti-inflammatory Raspberry Fruit Extract regulates melanin synthesis to prevent age spots/melasma from forming on hands and protects the skin against UVB-induced damage. It also protects the cells from excessive water loss, promoting skin hydration, which may help slow signs of ageing. Raspberry injects antioxidants into the skin, which helps reduce free radical damage that can lead to premature ageing. Plus, skin is kept bright and radiant thanks to the vitamins within raspberries, so your hands will look healthy, youthful and smooth!

Myrrh Extract myrrh is excellent for anti-ageing, skin rejuvenation and healing skin! It cleverly supports the strength of the nails and conditions cuticles while calming dry, cracked skin and irritations and can help wound healing and fight microbes that can cause infections. Not only does it soothe the skin, but it helps your hands maintain a youthful glow and can help to fight those fine lines and wrinkles! Plus, it's known to help fade unwanted blemishes, soothe itchiness, and reduce eczema symptoms. So if you want an ingredient that effectively cleanses, moisturises, and tightens skin while preventing chapped, dried and cracked hands - look no further than the mighty Myrrh!

Rice Hull Powder is one of the most non-irritating ingredients for any skin type! It effectively absorbs excess secretions by sweaty palms and acts as an anti-perspiration...without ever drying out the skin. Rich in antioxidants, Rice Powder helps protect skin from environmental damage, which results in fewer wrinkles and fine lines. Plus, it's incredibly nourishing and hydrating and even contains natural sun-protecting agents (ferulic acid and allantoin), and as an anti-inflammatory, rice powder also soothes sunburns. Add a natural glow for your best-looking hands today and targets blemishes, wrinkles, scars and pigmentation while tightening the skin on your hands.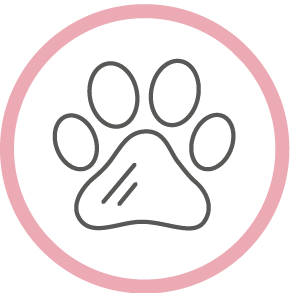 Not Tested On Animals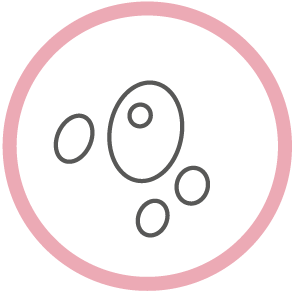 Non-Comedogenic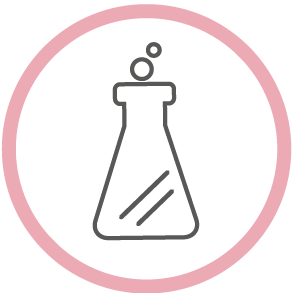 Paraben Free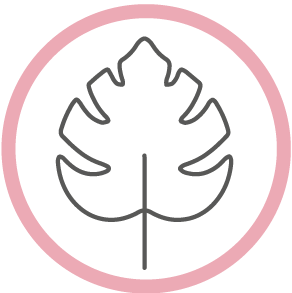 Palm Oil Free
WATER (AQUA), PENTYLENE GLYCOL, ISONONYL ISONONANOATE, PROPANEDIOL, GLYCERIN, CETEARYL ALCOHOL, BUTYROSPERMUM PARKII (SHEA) BUTTER, GLYCERYL STEARATE, DIMETHICONE, CETYL ALCOHOL, MYRISTYL MYRISTATE, STEARYL ALCOHOL, POTASSIUM CETYL PHOSPHATE,CETEARYL GLUCOSIDE, XANTHAN GUM, HEXYLRESORCINOL, ORYZA SATIVA (RICE) HULL POWDER, HYDROXYETHYL ACRYLATE/SODIUM ACRYLOYLDIMETHYL TAURATE COPOLYMER, SQUALANE, LIMONENE, ALLANTOIN, DISODIUM EDTA, ETHYLHEXYLGLYCERIN, SODIUM BENZOATE, CITRUS AURANTIUM DULCIS (ORANGE) PEEL OIL, CITRUS TANGERINA PEEL OIL, POTASSIUM SORBATE, POLYGLYCERYL-4 CAPRATE, O-CYMEN-5-OL, POLYSORBATE 60, TOCOPHEROL, ADENOSINE, SODIUM HYALURONATE, TROMETHAMINE, SORBITAN ISOSTEARATE, LECITHIN, ASCORBYL TETRAISOPALMITATE, COMMIPHORA MYRRHA RESIN EXTRACT, NIACINAMIDE, RUBUS IDAEUS (RASPBERRY) FRUIT EXTRACT, HELIANTHUS ANNUUS (SUNFLOWER) SEED OIL, LINALOOL, CAMELLIA SINENSIS LEAF EXTRACT, COFFEA ARABICA (COFFEE) SEED EXTRACT, PHENOXYETHANOL, SUPEROXIDE DISMUTASE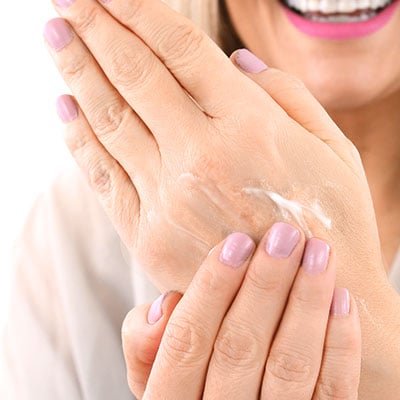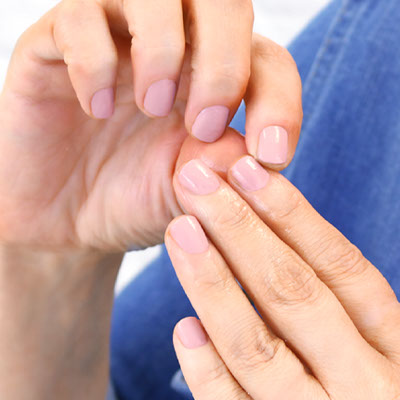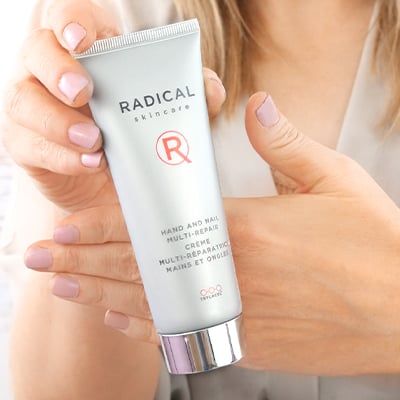 Customers love it
What they're saying
LOVE LOVE LOVE!

"

LOVE, LOVE, LOVE Beauty and the Boutique! Katie is adorable and her tutorials are the best! Most of my makeup bag consists of products she has recommended.

"
How business should be run!

"

For an example of how to run an online business, look no further than Beauty and the Boutique. Their customer service is outstanding. Delivery is quick with no issues and the products are made so you feel that your are buying bespoke beauty at great prices. Friendly. Efficient. Human.

"
I love every product!

"

I buy from beauty and the boutique all the time now, every product I love, Katie makes great videos easy to follow. Goods arrive quickly and beautifully packaged , with lovely touches added.

"
Very impressed!

"

Received my products today - they arrived beautifully wrapped! I'm Very impressed and highly recommend Beauty and the Boutique!

"
WOW!

"

WOW! Your products have just winged its way to me here in Australia, your hand picked must haves are the BOMB! I've just made a new order as your products are now the ONLY impulse buy I'll ever make.. Plus can't overlook how beautifully they arrive wrapped with love!

"
Spread the word!

"

I am not a fan of ads I see online, but I was intrigued when I saw a Beauty and the Boutique ad. I can honestly say the products are brilliant and so well priced! Delivery was quick, beautifully packed and am really enjoying using the products. Worth spreading the word! Really pleased!

"
Highly Recommend!

"

Excellent products. Katie recommends great products that I may not have heard about and gives great information on her website about how to use. I just received my second order from her and am really pleased! Great customer service, great products, and useful information. Highly recommend!

"
Discover My Story