hand-picked by Makeup Artist
Introducing Rejuvenated

Collagen Shots

The original and best collagen drink
Why you'll love it
by Makeup Artist
Among all the anti-ageing solutions around the world, you may be surprised what really helps slow down the ageing process:
…taking a Rejuvenated Collagen Shot drink every day!
This Award-Winning Collagen drink may just be the easiest skin-care solution there is.
A shot above the rest!
There are countless Collagen Shots on the market, so you may find it tricky to know which one to choose - but I've tried most, and the original Rejuvenated Collagen Shots are the best and most effective, in my opinion.
I'm now in my 40s, and this is my top anti-ageing secret!
If you are over the age of 30, then don't delay taking this liquid supplement.
Why?
Because from our late 20s, the skin gradually decreases its production of collagen.
It reduces at a rate of 1.5% yearly, so by age 45, collagen levels can have declined by as much as 30%!
What this means for our skin
Collagen reduction is visible with the formulation of fine lines and wrinkles and saggy, thin or uneven skin.
But, if we replace lost collagen internally and keep our collagen levels high, we can help turn back time and slow the ageing process down.
The good news?
The revolutionary Rejuvenated Collagen Shots promises to help to do just that!
How does it work?
By drinking this supplement every day, you are helping your skin regenerate.
It cleverly works from the inside out and helps slow down the ageing process while replenishing cells to replace the lost collagen.
Results are visible in as little as 4 - 12 weeks, and skin appears plumper and firmer.
Results you'll love…
After two to three weeks - most people start to feel an improvement in skin texture, such as softer and more hydrated skin, dark circles under the eyes may start looking less severe.
After five to six weeks - most people see that their skin starts to look noticeably smoother and fuller, with an increased glow.
After twelve weeks and continual use - fine lines and wrinkles begin to look softer, and your skin will take on a firm feel and a fuller, plumper appearance.
Month by month, with constant daily use, your skin begins to look more youthful (all over your body!).
What's inside?
Each Rejuvenated Collagen Shot pack contains a 30-day supply of superior hydrolysed Marine Collagen (don't worry, it doesn't taste fishy one little bit - in fact, it tastes lovely!). Plus, the clever skin scientists at Rejuvenated have also included lots more natural goodness that aids your skin to look the very best at the age you are today!
Plus, the Marine Collagen is ethically sourced from cold-water fish in Europe.
Key Ingredients:
10,000mg per serving of hydrolysed Marine Collagen - with continued daily consumption (for best results 8-12 weeks and onwards), skin looks softer, smoother, plumper and firmer. Wrinkles begin to look less severe, nail and hair quality may also improve as well as scar healing, and dark circles appear less prominent!
Vitamin C - helps to naturally slow ageing, decreasing the appearance of wrinkles and dry skin by supporting crucial proteins, elastin and collagen, in the skin
Copper - helps promote collagen and strengthen the elasticity in your skin for a tighter and more toned-looking skin and with a reduced appearance of wrinkles
Acai Berry - helps your skin build more collagen, resulting in plumper and smoother looking skin with less appearance of wrinkles, fine lines, and damaged skin
Hyaluronic Acid – known as the 'Fountain of Youth' holds up to 1,000 times its own weight in water, helping skin look plumper, bouncier and more hydrated - resulting in a more youthful-looking, healthy complexion!
Niacinamide (vitamin B3) – hydrates skin, treats hyperpigmentation, promotes skin elasticity, decreases redness and blotchiness and acts as an antioxidant
Boosts levels of peptide rich amino acids, which improves the skin's tone and texture, giving a more even, smooth and soft look
Great tasting collagen supplement that's free from carbohydrates, artificial colours and sweeteners, gluten, dairy, soy, preservatives, yeast, starch, fat and cholesterol, so you can enjoy it without having to worry – plus, it's suitable for diabetics
100% active ingredients from traceable and sustainable farming methods for peace of mind, and with compostable packaging, you help keep our environment happy and healthy too!
The unique amino acid profile formulated by Rejuvenated naturally increases collagen production with youth-boosting ingredients that work together to smooth, plump and firm the skin, boost the digestive system, and strengthen hair and nails; too – with visible results month on month!
SIZE: Each pack contains a 30-day supply*
*Based on taking once per day as recommended dose, this will last you a month
*IMPORTANT: not suitable for people who are allergic to shellfish. If you are pregnant or breastfeeding, check with your doctor first*
Award-Winning Formula
Don't just take our word for it – check out these outstanding awards that Rejuvenated 'Collagen Shots' has achieved:
Beauty Shortlist Awards 2015 – Winner
Natural Health International Beauty Awards 2017 – Highly Commended
The Janey Loves 2017 - Platinum Awards Winner
Natural Health International Beauty Awards 2018 – Special Recognition
Beauty Shortlist Awards 2018 – Winner
Beauty Shortlist Wellbeing Awards 2019 - Winner
About the brand: Rejuvenated
Rejuvenated was founded by Kathryn Danzey, who has 40 years of experience within the beauty industry. Known for her groundbreaking innovative concepts, Kathryn is a big believer in beauty from within.
The Rejuvenated products are 100% natural with traceable and ethically sourced ingredients that bring together exciting, highly effective products which can make a difference in how you look and feel.
The team of nutritionists, scientists and doctors all work together to provide easy to use daily formulations with fantastic results.
At Beauty and the Boutique...
We love beauty and animals – so you always know the products we sell are never tested on animals.

Ingredients
The Magic Formula Inside:
Improve your hydration, prevent signs of ageing and help repair skin elasticity with the magnificent powers of Marine Collagen! Because collagen is a significant component of strengthening skin, replacing lost collagen through supplements helps improve skin texture and soften the appearance of wrinkles. In fact, preclinical studies show that ingesting marine collagen repairs skin collagen and elastin protein fibres and produce a significant thickening of the outer skin surface (epidermis). So get firmer, smoother and tighter skin with this marine collagen supplement and renew those skin cells to their former glory!

Antioxidant Vitamin C helps to naturally slow ageing, decreasing the appearance of wrinkles and dry skin by supporting crucial proteins, elastin and collagen, in the skin. It helps to promote skin rejuvenation by reversing free radical damage caused by the sun and natural ageing. Vitamin C also stimulates collagen production within the skin, which helps skin look and feel more youthful and brightens your complexion! Vitamin C effectively penetrates skin tissue, smoothing wrinkles and fine lines, evening skin tone as an anti-ageing treatment against free-radical damage. As Vitamin C helps promote collagen synthesis, it softens the look of fine lines over time and helps make the skin look brighter, fresher and more youthful!

Get better skin healthy with Copper! Copper helps promote your body to produce more of its own collagen and helps strengthen the elasticity in your skin, leaving you with tighter and more toned skin and with a reduced appearance of wrinkles. In healing wounds and skin issues, Copper also helps produce hyaluronic acid, which naturally plumps your skin to make it look and feel younger.

With age, our epidermal layer becomes weaker, and skin can become drier. Super-antioxidant Acai Berry is high in Vitamin C, which helps your skin build more collagen keeping your skin plump and wrinkle-free. In fact, this superfood (and anti-ageing agent!) has over 19 amino acids, including essential fatty acids for skin health and is abundant in vitamins A, B1, B2, B3, C & E to encourage more collagen formation in the skin that helps slow down ageing, clear pores, revive skin, heal damaged skin cells, and restore moisture...this is one mighty anti-ageing warrior!

Hyaluronic Acid is often hailed as the 'Fountain of Youth'! It can hold up to 1,000 times its own weight in water, helping skin look plumper, bouncier and more hydrated - resulting in a more youthful-looking, healthy complexion! It helps keep your skin moisturised and radiant and can help prevent wrinkles, filling in and reducing their appearance. Decreased Hyaluronic Acid can make skin look dry and rough, but HA boosts high moisturising and water content to help keep the skin moist and smooth. This lessens wrinkles, improves and protects the skin.

Niacinamide (Vitamin B3) is a stable vitamin that offers a wide range of skin benefits, including hydrating skin, treating hyperpigmentation, promoting skin elasticity, decreasing redness and blotchiness and acting as an antioxidant that supports the skin barrier and fighting free radicals. As an antioxidant, it helps to improve the skin's texture and balance. It's great for any skin type, helping to balance oil production and making pores look smaller.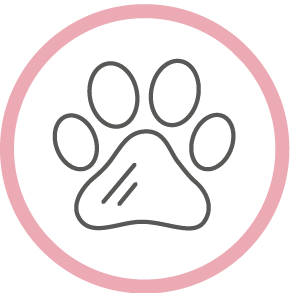 Not Tested On Animals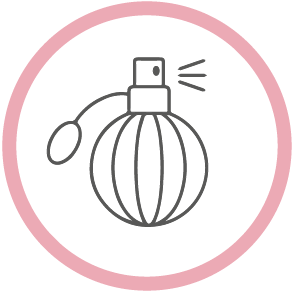 Fragrance Free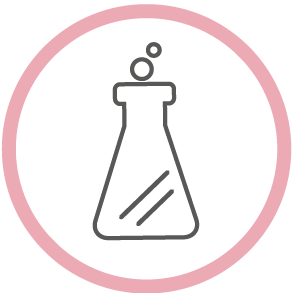 Paraben Free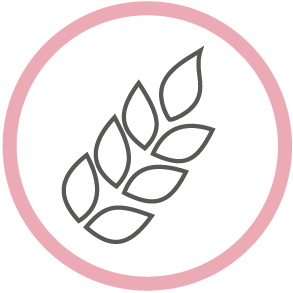 Gluten Free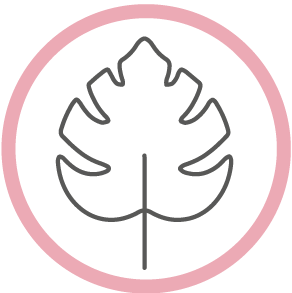 Palm Oil Free
ALLERGENS: FISH. MARINE COLLAGEN HYDROLYSATE (FISH), ASCORBIC ACID (VITAMIN C), BEETROOT EXTRACT, AÇAI BERRY EXTRACT, HYALURONIC ACID, NATURAL SWEETENER (STEVIA), NIACINAMIDE (VITAMIN B3), CALCIUM PANTHOTHENATE (VITAMIN B5), PYRIDOXINE HYDROCHLORIDE (VITAMIN B6), NATURAL FLAVOURING, ZINC BIS-GLYCINATE, COPPER GLUCONATE.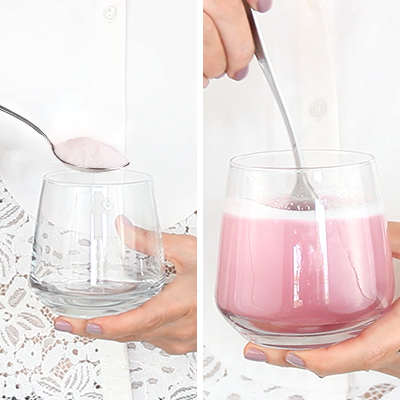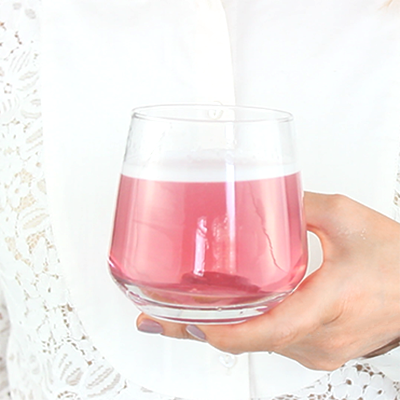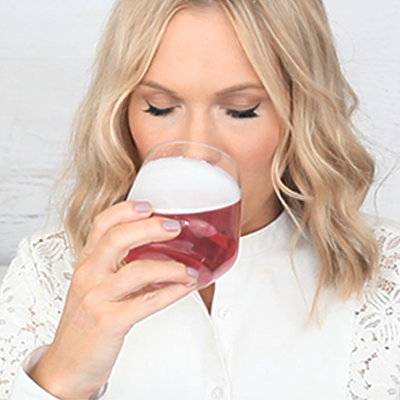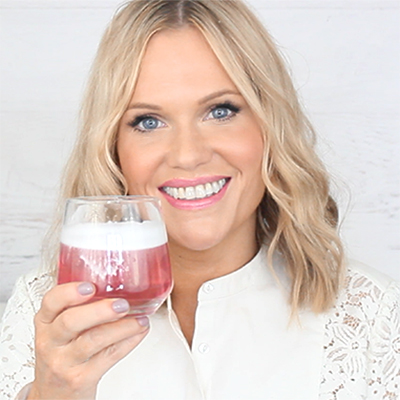 Customers love it
What they're saying
A HUGE difference!

"

I'm nearly through my first month of collagen shots, I have definitely noticed a difference. I love the easy-to-follow videos, the website is so easy to use and the love hearts are a lovely touch. Amazing and a pleasure to shop with you x

"
These kept their promise!

"

I've been drinking my collagen shots every day. Its pink and tastes great, after two weeks I'm already getting comments about my skin. People are saying that I look fresh and healthy and asking if I've lost weight! Thank you for my lovely products which are keeping their promise .

"
Transformed my skin!

"

I've been taking the collagen shots for 3 weeks and the difference in my skin is amazing, it's so soft. My skin shows no sign of dryness, wrinkles or peeling. I am just about to order my next supply. Once again thank you for your endless quest to find the best products. You rock!!

"
My skin feels amazing!

"

Been using the collagen shots just over a week and already the skin on my body feels so soft and smooth! I no longer get out of the shower gagging to get body lotion on brilliant so far!

"
It's got rid of my spots !

"

I'm 46 and used to get big pimples on my chin. I'd have 1-2 every month no matter what I did! I spent a fortune on skincare products, the pimples would always reappear. Then, I started taking collagen and, hand on heart, I've had maybe 2 in the past 18 months! It's a game changer for me!

"
They WORK!

"

I can attest to these amazing products. They work! I had never taken collagen shots before seeing a video of Katie's a few years ago. I'm such a huge fan. My skin looks so much better and my hands are even starting to reverse in age!

"
Great improvement to my skin!

"

You've enlightened me to collagen and it's importance! I'm 50 next year and I've always had dry skin and now have age spots. I've noticed an incredible improvement in my skin. It's more plump, the dry patches are sloughing off, and my age spots are lightening up. I can't thank you enough!

"
Going to use this forever!

"

I just wanted to share some results I've had using the collagen shots. Wow! I am going to take this forever!

"
I'm amazed!

"

I don't normally write reviews but I'm so amazed I had to. The Rejuvenate collagen shots are amazing. Within a month my husband noticed was that my lashes got longer and my hair is shinier. My skin is softer and there's a noticeable difference to my hands. Can't wait to see more results!

"
Discover My Story