hand-picked by Makeup Artist
Introducing Science of Skin

Solution for Stretch Marks

This helps to reduce stretch marks
Why you'll love it
by Makeup Artist
Treat your growing bump, reduce the appearance of stretch marks or calm redness with this hydrating superhero formulation:
SOS Solution for Stretch Marks
This is the ultimate care for your skin when you need it the most!
Because stretch marks typically occur over breasts, tummy, hips or thighs due to pregnancy, weight gain or rapid growth spurts, this little helping skin saviour will keep yours looking smoother, softer and more beautiful!
What makes this cream unique?
Target and soothe any dryness, tightness or irritable-feeling skin with a formula specifically designed for stretch marks and developed by a highly qualified team of skin and scarring experts.
SOS Solution for Stretch Marks is a skin-boosting stretch mark treatment that uses the very best of science and nature…
…together!
Help nourish and care for your skin while making it feel soft and smooth again and visibly fading the appearance of stretch marks thanks to the active, natural phytochemicals along with highly moisturising natural ingredients (with vitamins C and E).
Solution for Stretch Marks is one 'stretch-buster' you can count on!
And that's not all…
Plus (unlike many other stretch mark solutions), the texture and consistency of Solution for Stretch Marks is not too thick or runny, making it easy to absorb into the skin without any oily, greasy or messy residue…
…leaving only a very subtle, clean and oh-so-fresh scent!
Results to expect:
Great for use during and after pregnancy - helps reduce the formation and appearance of existing stretch marks
Calms and soothes the skin while targeting and reducing redness
Adds hydration and moisture to the skin
Key Ingredients:
Green Tea Extract (EGCG) - scientifically proven to reduce scars by over 40%, lessen redness and soothe irritation
Vitamin C - a powerful antioxidant that boosts the production of collagen and elastin as well as protecting DNA, thus enhancing cellular performance and ultimately leading to better-protected skin – as well as helping repair damage
Micro Algae - acts as a second skin by hydrating and quenching the skin and keeping it protected. Seawater brown algae are one of the most intensely moisturising natural ingredients available.
Vitamin E - Nature's most powerful antioxidant and skin protector – combating skin damage and boosting rejuvenation
Ginkgo Biloba Leaf Extract - anti-inflammatory, potent, plant-derived, antioxidant for protection and soothing, including increased hydration and anti-ageing defence to increase skin moisture retention
Shea Butter - skin-loving antimicrobial that contains healing and moisturising properties to help reduce inflammation, soothe and calm the skin
Developed by a highly qualified team of skin and scarring experts and certified vegan, paraben, alcohol and fragrance-free
SIZE: 100ml
Award-Winning Formula
Don't just take our word for it – check out these outstanding awards that Science of Skin 'Solution for Stretch Marks' has achieved:
Best Scar Management Plastic Surgeon of the Year (SOS Founder) in the Global 100 awards for 2019 - Winner
Mother & Baby Awards 2019 – Shortlisted
Indie Best Buy 2021
About the brand: Science of Skin
Science of Skin was founded in 2015 by two are experts in skin health; Douglas McGeorge (one of the UK's leading cosmetic surgeons) and Ardeshir Bayat (an acclaimed academic skin biologist specialising in wound healing and skin scarring). After years of collaboration, combined with a passion for developing skin therapies for your entire family's skin health, Science of Skin was created.
The result? Products that incorporate the very best science and nature offer and use innovative and effective ideas with clinically proven, solution-focused skincare remedies that support your skin's health needs.
At Beauty and the Boutique...
We love beauty and animals – so you always know the products we sell are never tested on animals.

Ingredients
The Magic Formula Inside:
Green Tea Extract is a superhero ingredient scientifically proven to reduce scars by over 40%! It also helps to lessen redness in the skin and soothe irritation, diminish the signs of ageing, even out discolouration, minimise the appearance of cellulite and stretch marks, calm swelling, repair damage, exfoliate and remove dead skin, dirt and bacteria and unclog pores...the list goes on! Green Tea Extract truly is a miracle skincare ingredient to add to your regular daily routine!

Vitamin C is a powerful antioxidant that can give your skin an otherworldly glow! It helps to enhance cellular performance by boosting collagen and elastin production, which helps to protect the skin, reduce wrinkles and repair damage. Vitamin C can also heal blemishes, reduce hyperpigmentation, and is essential in preventing stretch marks. Collagen helps keep your skin plump, strong and elastic!

Intensely moisturising Seawater Brown Algae naturally hydrates and quenches thirsty skin and, by acting like a second skin, helps keep it protected! By preventing the breakdown of collagen and elastin, increases skin firmness and reduces the appearance of stretch marks. Thanks to magnesium, potassium and calcium, microalgae purifies and exfoliates skin whilst evening out skin tone and balancing oil and sebum production.

Vitamin E fights skin damage and boosts rejuvenation, known as Nature's most effective antioxidant and skin protector! It also helps protect skin cells against ageing while strengthening the skin's barrier against environmental toxins. Plus, as a powerful antioxidant with protective and natural skin-conditioning properties, Vitamin E also helps balance and hydrate skin while supporting collagen production, leaving skin feeling nourished, soft, smooth and replenished.

A plant-derived antioxidant, Ginkgo Leaf Extract is anti-inflammatory, anti-ageing and helps fight free radicals (highly reactive, unstable molecules derived from UV exposure, pollution, etc. causing damage to skin cells which lead to signs of ageing, such as lines, wrinkles, and sagging skin). Ginkgo Extract helps keep skin better protected from these free radicals. Plus, thanks to the natural plant flavonoids (quercetin and kaempferol), Ginkgo provides a soothing effect with increased hydration and reduces inflammation, irritation, redness, and skin roughness while increasing skin moisture-retention and smoothness for skin that thrives!

Shea Butter is a skin-loving antimicrobial that contains healing and moisturising properties to help reduce inflammation, soothe and calm the skin. Shea Butter also contains Vitamin E, an antioxidant that neutralises damaging free radicals to help heal skin damage and improve moisture. It promotes a healthy skin barrier and helps fight wrinkles by protecting against harmful UV rays.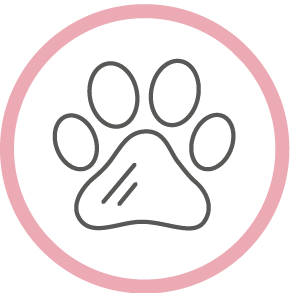 Not Tested On Animals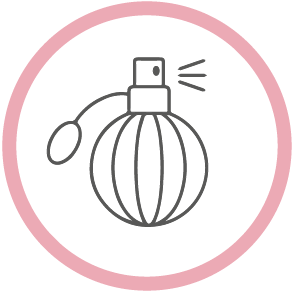 Fragrance Free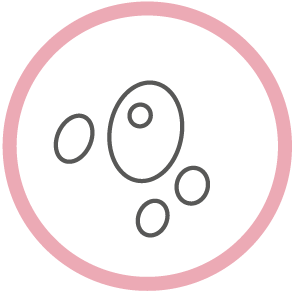 Non-Comedogenic

Vegan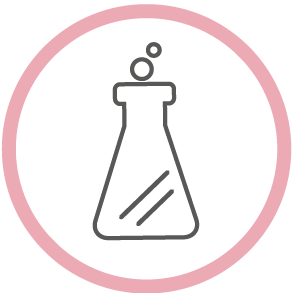 Paraben Free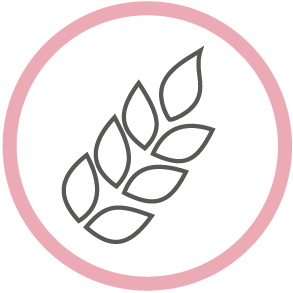 Gluten Free

Sustainable Palm Oil
AQUA, ETHYLHEXYL STEARATE, CAPRYLIC/CAPRIC TRIGLYCERIDE, AVENA SATIVA KERNEL OIL, SQUALANE, GLYCERIN, DIMETHICONE, AVENA SATIVA KERNEL FLOUR, ETHYL ASCORBIC ACID, CETYL ALCOHOL, CETEARYL ALCOHOL, BUTYROSPERMUM PARKII BUTTER, PHENOXYETHANOL, GLYCERYL STEARATE, PEG-75 STEARATE, CETETH-20, STEARETH-20, TOCOPHERYL ACETATE, XANTHAN GUM, BUTYLENE GLYCOL, POLOXAMER 235, POLOXAMER 338, ACRYLATES/C10-30 ALKY ACRYLATE CROSSPOLYMER, TOCOPHERSOLAN, CAMELLIA SINENSIS LEAF EXTRACT, ETHYLHEXYLGLYCERIN, HYDROLYZED ALGIN, MARIS AQUA, MENYANTHES TRIFOLIATA EXTRACT, CHLORELLA VULGARIS EXTRACT, GINKGO BILOBA LEAF EXTRACT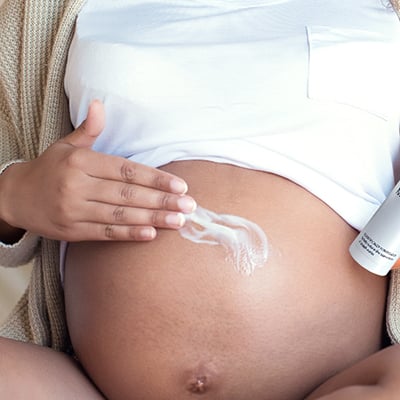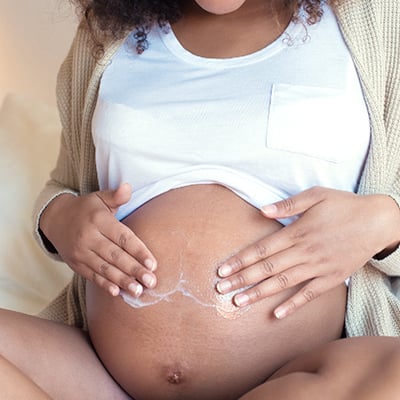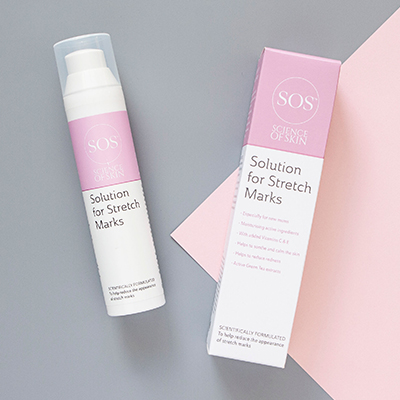 Customers love it
What they're saying
Love love love!

"

I have never been someone who has been confident in applying makeup but you have changed all of this for me. I have purchased quite a few products and all have been fabulous. I love love love them and cant stop raving about how wonderful you are and how informative your web videos are.

"
Brilliant recommendations!

"

Just received my beautiful little parcel - thank you so much for the brilliant recommendations and the amazingly fast delivery along with simply lovely customer service.

"
You nailed it!

"

I was honestly nervous when I bought my first item but after I got it, I was convinced! It totally did what it promised, you nailed it!! Anyone undecided, I'd definitely recommend Beauty and the Boutique, these products are tried & tested and come packaged with total care!

"
Placing my next order!

"

I received my very first order from Beauty and boutique, it was beautifully wrapped and lovingly packed and arrived just in time to cheer me up...I've already started looking what to order next!

"
I don't look anywhere else!

"

Have tried lots of products from you and haven't been disappointed with anything. Your customer service is excellent too. I don't look anywhere else for skincare or makeup now!

"
You won't regret it!

"

Beauty and the Boutique are the absolute best company with the most outstanding customer service I've ever experienced! The products are high quality and do what they say they will, which is hard to find! Anyone who is interested in any of their products...just do it! You won't regret it!

"
Love every product!

"

Every single product I have ordered from this site is amazing. I'm a repeat customers and will continue to order these products. You will NOT regret ordering anything. I'm actually phasing out my old lines of skincare and makeup.

"
Discover My Story