hand-picked by Makeup Artist
Introducing FUR

Ingrown Concentrate

This oil helps prevent ingrown hairs
Why you'll love it
by Makeup Artist
The magic oil your bikini line has been longing for!
Oh, and freshly plucked brows, legs and armpits will thank you for it too!
Sometimes, the beauty products you never even thought of, become your fave 'can't live without' essential!
Expect that to happen when you try this 100% all-natural and very clever body oil:
FUR Ingrown Concentrate
If you've ever suffered from ingrown hairs, spots or redness after shaving, plucking and waxing (admittedly, most of us have!), then FUR Ingrown Concentrate may soon become that 'luxury-turned-essential' product in your everyday grooming!
What makes FUR so unique?
Welcome to the first and only 100% natural oil specifically designed to heal ingrown hairs, bumps, and irritations (under your arms, along your bikini line, brows, hair or anywhere else)…
…zero redness, zero fuss!!
With continued use over a few weeks, notice much fewer ingrown hairs, razor burns and bumps - and much happier and healthier skin!
Plus, the FUR Ingrown Concentrate Oil absorbs directly into your skin without feeling sticky or greasy (and never stings or burns!)
Great for any sensitive areas prone to redness, ingrown hairs and bumps such as eyebrows, upper lip, face, neck, bikini line, underarms or any part of your body.
And that's not all…
This concentrated and effective spot treatment is excellent at fighting blemishes, too, thanks to the very gentle, highly potent blend of 100% natural oils that all help soothe the skin (particularly after hair removal).
Additionally, the FUR Ingrown Concentrate arrives with a cute little exfoliating mitt to help you use the oil correctly and banish those tricky little in-grown suckers!
Stop your endless struggle with ingrown hairs and add the Fur Ingrown Concentrate to your daily skincare regime for smoother, clearer and healthier skin!
You may even find others in your household using it after shaving their beard, too…baby smooth skin for everyone - winning!
For the smoothest, silky skin in your life, this little beauty should be top of your grooming radar!
Results to expect:
First (and only) 100% Natural Oil designed explicitly for ingrown hairs (for face + body) to give you the smoothest, softest skin to enjoy
Includes a gentle exfoliating finger mitt to use in the shower for added efficiency
All-natural fragrance that quickly dissipates after application and is free of acids, alcohols, & cortisones to soothe even the most sensitive skin and support healing
Key ingredients:
Coconut Oil - softens skin and trapped hair, so ingrown hairs slide out
Tamanu Oil - promotes the healing of delicate skin
Chamomile - soothes skin, is anti-inflammatory and calming
Grape Seed Oil - soothes skin with nourishing vitamins A and E
Clary Sage Oil - reduces inflammation and regulates the production of natural oil in your pores
Tea Tree Oil - inhibits factors that contribute to ingrown hairs with its anti-inflammatory, anti-bacterial and antifungal properties
Almond Oil, Borage Seed Oil, Evening Primrose Oil, Castor Seed Oil and Safflower Seed Oil – a cocktail of skin-loving oils that help soothe and condition delicate, sensitive and irritated skin
SIZE: 14 ml / 0.5 fl. oz.
About the brand: FUR
Founded by women who believe in natural, beautiful care for all of your body, FUR is for everybody. With dermatologists' and gynaecologists' help, FUR has created products that care for the hair and skin surrounding it. Regardless of whether you wax, shave, trim, buzz, or laser, FUR will benefit your skin because it includes the most effective, concentrated and natural ingredients for your body.
At Beauty and the Boutique...
We love beauty and animals – so you always know the products we sell are never tested on animals.
Ingredients
The Magic Formula Inside:
Antioxidant Coconut Oil deeply penetrates the hair follicles to eradicate dryness, while softening ingrown hairs by speeding up the skin's healing process so they can easily slide out of the skin. It also contains nourishing fatty acids such as Linoleic acid (Vitamin F), which helps skin hold on to moisture, and Lauric acid, which has antibacterial properties. Hydrating, soothing, protecting and calming temporary redness; Coconut Oil is a gift for your skin!

The popular Tea Tree Oil is a powerful antimicrobial essential oil that speeds up the skin's healing process and eliminates excess sebum (oil) in the pores to help prevent ingrown hairs. It inhibits factors that contribute to ingrown hairs with its anti-inflammatory, anti-bacterial and antifungal properties and may also help reduce itchy skin - perfect for ingrown hair!

Tamanu Oil is an antimicrobial oil that contains high levels of moisturising omega fatty acids and antioxidants that help soften skin and promote new, healthy cell growth. Tamanu also helps create components of your skin, such as collagen. Thanks to its excellent healing properties, it can even help to reduce scars, ease minor burns while calming and softening skin, perfect for use around the sensitive bikini area.

An ancient remedy for irritated skin, Chamomile is a natural antioxidant that calms the skin and soothes redness and irritation. Chamomile extract also contains anti-inflammatory, anti-fungal, antibacterial, and antiseptic properties, which assist with the healing of minor cuts, scrapes, and burns. Because it is hypoallergenic and high in antioxidants, it also helps reduce acne breakouts and inflammation, making it an all-round skin saviour!

This cocktail of skin-loving oils is a real treat for you and your skin! Grape Seed Oil helps soothe skin with nourishing vitamins A, C and E, and is an excellent emollient known for its ability to soften and re-condition the skin. It also contains astringent, which helps tone and tighten your skin, leaving it looking smoother, fresher, and more radiant. Toning the skin and closing pores helps to minimise breakouts and acne. The antioxidant properties may even help prevent skin damage and the premature signs of ageing caused by free radicals, smoothing your skin and reducing the appearance of fine lines.

Castor Oil feeds the skin with antioxidants that help skin stay youthful for longer. Plus, it's also rich in Ricinoleic Acid (a known humectant), which prevents water loss through the outer layer of your skin to promote hydration - great for soothing and conditioning delicate skin.

Castor Seed Oil has anti-inflammatory properties, which can help reduce swelling and puffiness. Because it works as an emollient, it's perfect for use in products to assist the texture in staying smooth and making skin feel softer. Castor Oil is a natural moisturiser and acts as a humectant (retaining moisture by preventing water loss through the outer layer of the skin) to promote hydration, making it ideal for all skin types.

Safflower Oil is rich in Vitamin E and helps hydrate and deeply nourish your skin, keeping it healthy and soft. It hydrates, deeply nourishes, soothes and revitalises your skin. Being rich in Vitamin E and unsaturated fatty acids (both essential compounds for healthy skin!), it promotes glowing, strong and healthy-looking skin!

Clary Sage Oil helps reduce inflammation and regulate natural oil production in your pores, resulting in balanced and healthy skin. It provides a cooling quality that soothes inflamed or irritated skin and helps calm rashes while strengthening the skin. Thanks to active compounds (such as linalyl acetate and geranyl), Clary Sage Oil is a go-to essential for controlling excess sebum or oil in the skin. Plus, it manages acne-prone skin and helps reduce the appearance of wrinkles in mature skin. This is an excellent oil for calming, cooling and soothing delicate skin!

Sweet Almond Oil is rich in antioxidant properties that help keep your skin looking radiant and healthy. Thanks to being antibacterial and full of vitamin A, it's often used to treat and soothe skin conditions such as dry skin, acne, eczema, and dermatitis and can help improve your complexion and skin tone! As a highly emollient ingredient, it can balance the absorption of moisture and water loss. Since it's primarily non-comedogenic, it won't clog your pores, making it perfect for soothing and balancing oily, dry or sensitive skin after waxing!

Borage Seed Oil is a much lighter oil than most others, which is excellent for treating dry, sensitive skin. It leaves skin feeling calm and nourished and is particularly useful in treating irritated skin, transforming it into soft, smooth and clear skin once again - perfect for using to balance delicate skin.

Evening Primrose Oil contains Linoleic acid (an omega-6 fatty acid) that helps boost skin health by reinforcing the skin barrier, keeping water in the epidermis and regulating sebum (oil) production. These essential fatty acids help dry, rough, or scaly skin stay soft, smooth and balanced, helping prevent any in-grown hairs. A clever combination of natural, soothing oils for your delicate skin to fall in love with!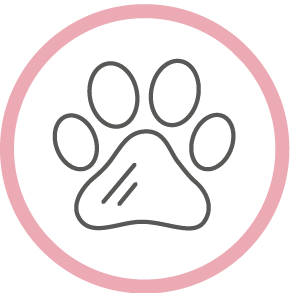 Not Tested On Animals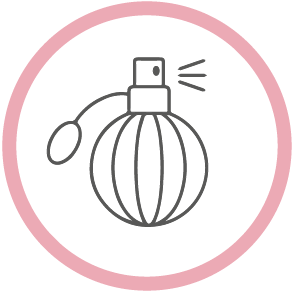 Fragrance Free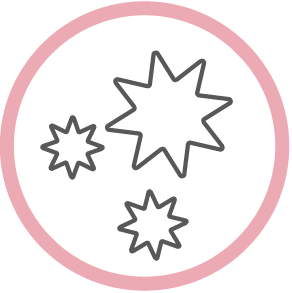 Hypoallergenic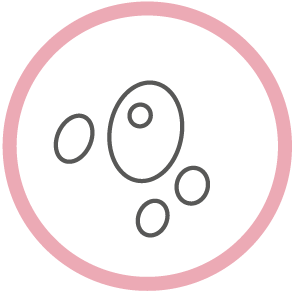 Non-Comedogenic

Vegan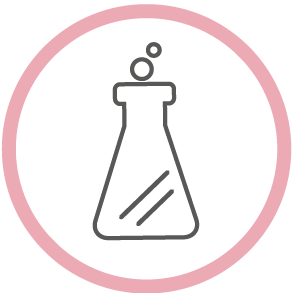 Paraben Free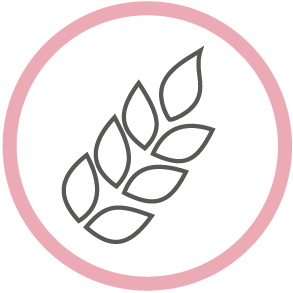 Gluten Free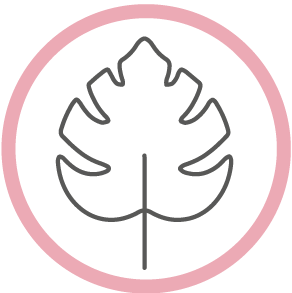 Palm Oil Free
COCONUT OIL, CHAMOMILE EXTRACT, TAMANU OIL, TEA TREE OIL, VITIS VINIFERA (GRAPE) SEED OIL, RICINUS COMMUNIS (CASTOR) SEED OIL, D-ALPHA TOCOPHEROL (VITAMIN E), CARTHAMUS TINCTORIUS (SAFFLOWER) SEED OIL, PRUNUS AMYGDALUS DULCIS (ALMOND) OIL, BORAGO OFICINALIS (BORAGE) SEED OIL, OENOTHERA BIENNIS (EVENING PRIMROSE) OIL, LAVENDER/CLARY SAGE OIL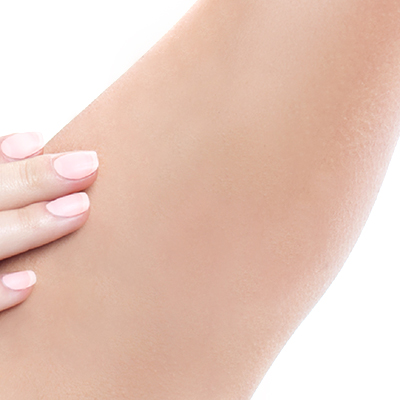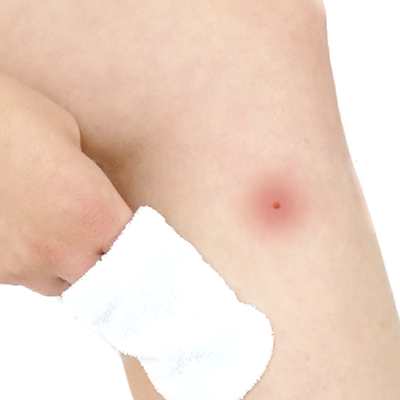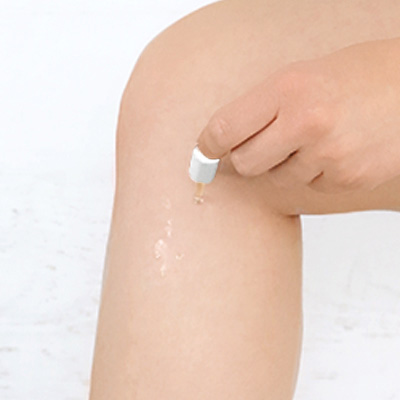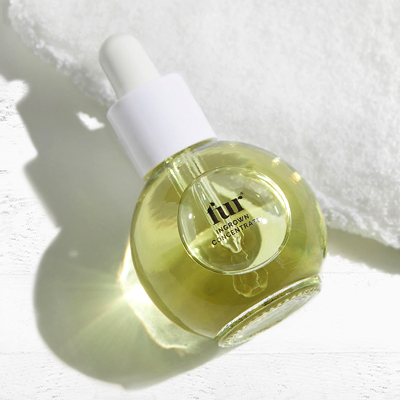 Customers love it
What they're saying
Already placing my next order!

"

Yesterday I received my very first order from Beauty and boutique, it was beautifully wrapped and lovingly packed and arrived just in time to cheer me up. Thank you guys. I've already started looking what to order next!!

"
Amazing company!

"

Amazing company and your product are fantastic! My delivery arrived promptly and was packaged beautifully, with a little packet of love hearts what a wonderful gesture Beauty and the boutique were on hand to help me with advice, and nothing was too much trouble! Thank you so very much!

"
Love this company!

"

I was so excited to receive my goodies! I love the way everything is packaged with personal touches. I love listening to Katie's tips and messages as well. I will continue to be a customer along with recommending your site and products to my friends and family!

"
I don't look anywhere else!

"

You are helping woman of ALL ages who still want to look and feel good about themselves. I'm nearly 55 and I still love buying make-up and looking the best I can but since I've discovered your site about a year ago, I don't buy anywhere else!

"
Like a present to myself!

"

l've just placed my third order with Beauty and the Boutique. Very nice products and easy to follow tutorials with quick tips for natural beauty routines! Really love it! The delivery is fast and the products packaged very well. Every order has felt like a special present to myself!

"
Makes choosing easy!

"

So happy since I found your site. Love your videos, they're so helpful! Thank you for shipping worldwide. Your site makes choosing easy.(Also love your little surprise in each delivery!)

"
They tick all my boxes!

"

This company's advice is excellent and their customer service is even better! They're personal, appreciative and more than just polite - it's a real pleasure. The products always come carefully packaged and are never tested on animals so they tick all the boxes for me. Very happy customer.

"
Discover My Story