Lord & Berry - Absolute Lipstick in Rosewood
Are you ready to infuse your beauty routine with a lipstick shade that's your lips, only better…?
This earthy, rosy pink shade creates an effortless yet chic vibe to your makeup look!
It's your lips but only on their best day!
This shade promises to work for every occasion, mood and outfit – plus, it suits all skin tones!
When you want to feel confident, cool and chic, reach for this lipstick…
ABSOLUTE Lipstick in Rosewood
ABSOLUTE is Lord & Berry's classic must-have lipstick!
A creamy, highly pigmented lipstick that gives your lips the perfect medium to full buildable coverage (depending on your mood!) but with a gorgeously soft yet bright satin-look finish.
It effortlessly glides on your lips with a rich, weightless feeling to leave an instant intense colour pay-off. 
ABSOLUTE Lipstick in the shade 'Rosewood' is a universally flattering rose-pink shade that could easily become your default choice for anything, from lunch with your girlfriends to an everyday work look or even a fancy evening out!
Rosewood is a romantic, ethereal rose-coloured lipstick that's always right – and is extremely flattering for all ages and skin tones!
It may seem like a subtle and understated shade at first glance, but don't be fooled - you may just find yourself reaching for Rosewood whenever you want something that's easy-to-wear, beautiful and elegant…
….it is simply the perfect shade for every occasion.
What makes this lipstick so unique?
Apart from the elegant and versatile rosy shade, ABSOLUTE Lipstick will also make your lips feel utterly gorgeous!
It's creamy and buildable without looking or feeling heavy on the lips, and it creates a subtle satin finish that looks sophisticated and feels even better. 
Our lips deserve to be treated with the utmost care and respect – especially as the skin on lips is very thin and fragile and sometimes can get overlooked compared to how much we care for the rest of our face.
That's why Lord & Berry have developed the ABSOLUTE range of lipsticks to look great on lips and feel great too!
This premium, skin-loving formulation is enriched with Avocado oil, Jojoba seed oil and Rose Fruit to offer hydration, antioxidant, anti-ageing and nourishment properties to your lips – perfect for keeping delicate skin on lips from drying or cracking and keeping them looking smooth, supple and flake-free!
Soft, kissable and gorgeous lips are yours to keep with ABSOLUTE Lipstick!
And that's not all…
… the 'Rosewood' shade and texture is irresistibly sexy and make lips look chic, plump and ultra-flattering!
Could Lord & Berry's ABSOLUTE Lipstick in the shade "Rosewood" become your most cherished (and worn!) lip colour?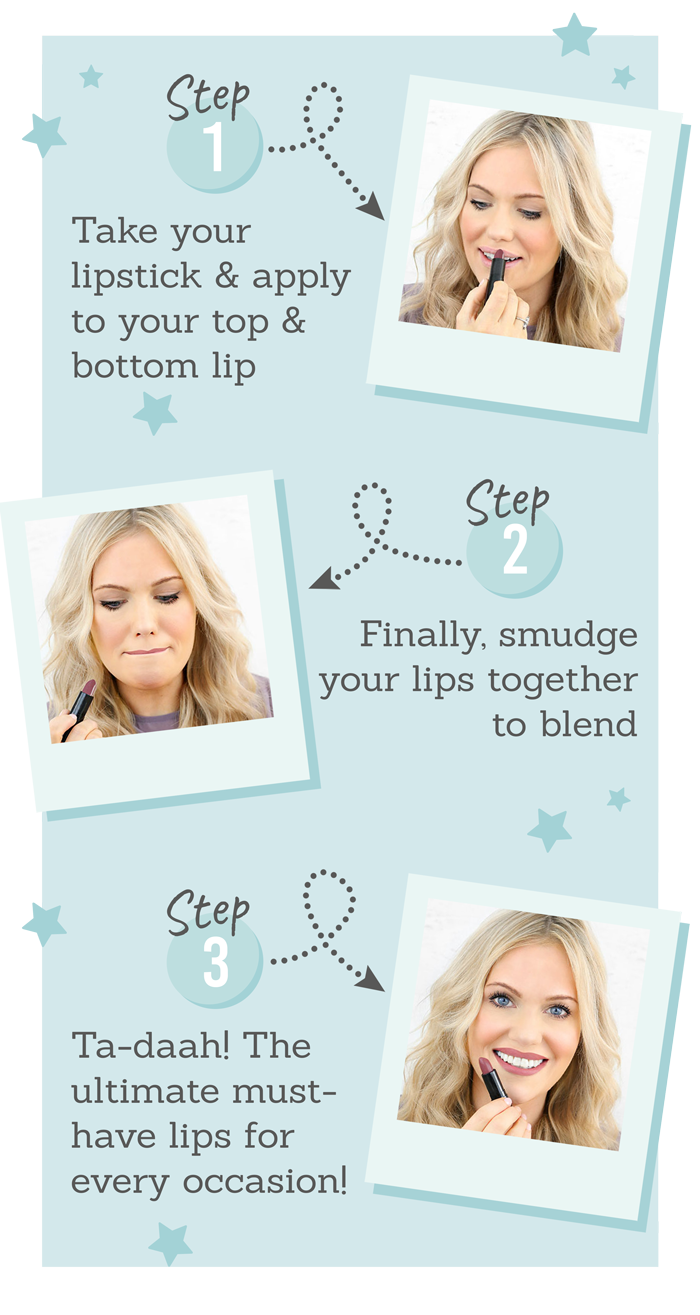 Universally flattering rosy-pink shade that suits all skin tones for your lips, only better

Colour stays fresh and creamy, keeping your lips looking their best!

Gorgeous satin finish with highly-pigmented results

Thin and weightless texture that feels light on lips yet buildable to full coverage

Lipstick keeps delicate skin on lips protected, nourished and feeling soft

Hydrating and long-lasting to nourish your lips and keep them looking and feeling soft, moisturised and smooth thanks to the waxes and oils in the formulation

Smooth and silky texture that glides on effortlessly and provides seamless, long-lasting medium to full buildable coverage
Skin-loving Jojoba Oil with essential fatty acids soothes and nourishes for supple, healthy and more youthful-looking lips

Avocado Oil is high in fat and vitamins A, C & E that help nourish, moisturise, protect and provide antioxidant protection to the fragile skin on lips - perfect for dry, dehydrated lips

Naturally soothing and softening Rose Flower Wax is perfect for protecting the delicate skin on lips and boosting collagen production to help soothe, soften, and moisturise dry lips
About the brand: Lord & Berry
Lord & Berry is a boutique Italian fashion house that has revolutionised makeup into a vital fashion accessory since 1992. Dedicated to creating style, Lord & Berry has been a firm favourite backstage during Milan and Paris fashion weeks for years. They combine modern textures and contemporary colours with the highest quality raw materials and hypoallergenic ingredients into premium products.
At Beauty and the Boutique… 
We love beauty and animals – so you always know the products we sell are never tested on animals.
I hope you love using this Lord & Berry - Absolute Lipstick in Rosewood as much as I loved hand-picking it for you!
Need more help?
Should you need more help with your new Lord & Berry - Absolute Lipstick in Rosewood, be sure to get in touch with us 👉 here, we'd love to hear from you!
Show us your selfie!
We love seeing how you like to use your Lord & Berry - Absolute Lipstick in Rosewood Send us your selfie wearing your new purchase 👉 here and let us celebrate you!