Eye of Horus - Universal Duo
The Universal Duo is the easiest way to transform your complexion and make you look like a glowing goddess with a bronzer and blusher together!
Now you can accentuate your best features while perking up your skin with the dreamiest, most versatile and most flattering shade combo out there from Eye of Horus:
Universal Duo
Officially one of my new favourite palettes for instantly radiant skin with a more defined, lifted look…
…for any occasion!
Create that glowy, youthful-looking and sculpted complexion with the Eye of Horus Universal Duo bronze and blush compact with stunningly beautiful pigments that are long-lasting and universally flattering for all skin tones
This flawless-looking bronzer and uplifting blusher work together to sculpt and enhance your complexion…
…transforming dull, lack-lustre skin into glowing and goddess-worthy!
Featuring two beautiful shades, for that naturally effortless, sun-kissed look, the colours are perfectly combined - a subtle and versatile pink to add colour, vibrancy and freshness, and a complementary bronzer that adds a soft and subtle hue to your skin whilst contouring and sculpting your face.
Together, they create an incredible, luminous complexion that holiday snaps are made of!
What makes this duo so unique?
The Eye of Horus Universal Duo is home to Sahara Sun Bronzer and Lunar Dust Blush shades that complement each other beautifully and create a natural, soft glow complexion-booster with more defined and chiselled facial features.
Sahara Sun Bronzer
A velvety, warm-toned shade that gives your skin a believable, bronzed sheen for that naturally golden summery complexion - without an orange hue in sight!
It's like adding the appearance of a warm Instagram filter to your skin… but in reality!
Plus, it's the perfect colour for adding depth to help your cheekbones look higher, your jaw look sharper, and your nose more defined.
Lunar Dust Blush
A pretty, subtle and super-wearable pearlescent pink-peachy shade that's not too bright but adds just enough lustre to your cheeks to give it that healthy, fresh glow!
This smoothing, blurring, and perfecting shade enhances your complexion and adds a boost of colour to wake up your skin – ideal when it needs a little pick-me-up.
Turn up the volume from your day look to a more glamorous and sultry evening glow by simply layering up the colours thanks to the easily adaptable, buildable and lightweight shades.
The added bonus?
These shades also work perfectly for every eye colour as a beautiful eyeshadow palette too!
Define your eyes by using the bronzer to sculpt and contour, and then add the blusher in the middle to brighten them in a pretty and natural way!
And that's not all…
This complexion-enhancing combo not only looks good, but it actually is good for your skin too!
The Universal Duo is a 100% vegan palette with nourishing essential botanicals, and organic, ethically sourced ingredients, including the incredible skin-loving Moringa Oil, Desert Clay, Golden Seal and Olive Leaf Extract with Lavender & Rosemary cleverly acting as natural preservatives!
This is one optimum skin-boosting gem both you and your complexion will love!
And the stylish and luxurious, environmentally responsible gold packaging is simply gorgeous too.

So, if you dream of high cheekbones, a more defined jaw with a fresh, sun-kissed glowing complexion all year round, then this little universally flattering duo may be just what you've been looking for!
Get your brushes ready to add that golden-hour glow to your complexion!

Pressed powder duo compact with two universal shades that suit all complexions for a naturally effortless, sun-kissed glow

Leaves your complexion with a lovely soft and natural glow - with a subtle shimmer and zero glitter!

Velvety, warm-toned Sahara Sun Bronzer gives skin a natural golden summer hue

Pearlescent pink-peachy Lunar Dust Blush adds a natural-looking pretty and subtle lustre to cheeks

Versatile and buildable shades that work during the day as a lightweight makeup look and in the evening look with more intensity

Can be used for cheeks, contour, bronzer and eyeshadow, making this the perfect space-saving travel compact for creating everyday makeup

Lightweight and long-wearing natural mineral pigments infused for skin health that last all day and night

Artisan crafted in Byron Bay, Australia and made with responsible yet luxuriously looking packaging
Award Winning Formula
Don't just take our word for it – check out this outstanding award that Eye of Horus Universal Duo has achieved:
Clean Conscious Awards 2021 – Gold
Organic Beauty Awards 2021 - Winner
About the brand: Eye of Horus
Eye of Horus is an award-winning Australian brand of colour cosmetics. The iconic Eye of Horus range was inspired by the ancient Egyptians who wore eye makeup, believing that it offered magical power and protection to the wearer. The formula is based on ancient sacred ingredients (including Organic Moringa Oil aka "Oil of the Pharaohs" and Castor Oil), delivering the highest quality performing products, helping every woman feel like a true Goddess!
The brand has quickly achieved cult status amongst fans, celebrities and professional Makeup Artists worldwide.
At Beauty and the Boutique...
We love beauty and animals – so you always know the products we sell are never tested on animals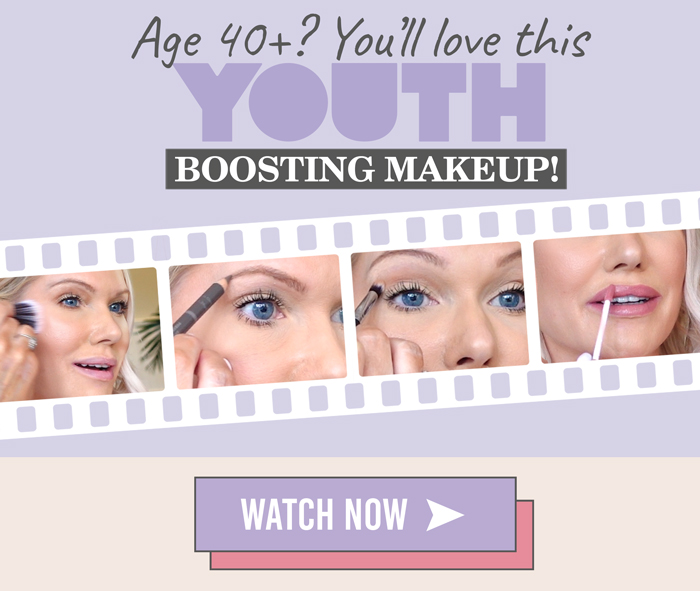 I hope you love using this Eye of Horus - Universal Duo as much as I loved hand-picking it for you!
Need more help?
Should you need more help with your new Eye of Horus - Universal Duo, be sure to get in touch with us 👉 here, we'd love to hear from you!
Show us your selfie!
We love seeing how you like to use your Eye of Horus - Universal Duo Send us your selfie wearing your new purchase 👉 here and let us celebrate you!