BATB323_Youth-boosting Must-Have Makeup for Over 40s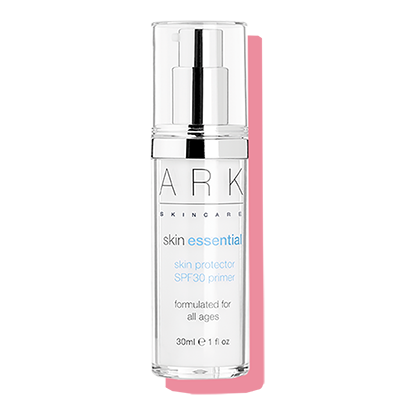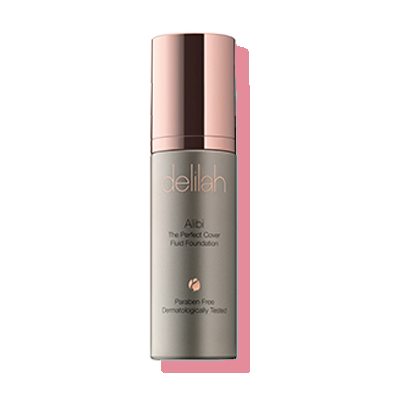 Do you feel like your skin has lost its youthful glow and your eyes don't look as lifted as they used to?
If so, the youth-boosting techniques and products I share with you in the video above 👆 will transform and lift your entire complexion!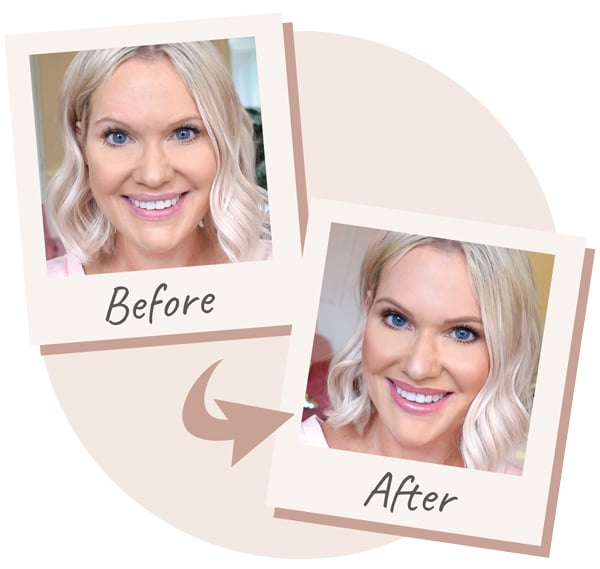 After you've watched all my expert advice in the video above 👆 find out more about each of the products I've used below! 👇
If you're looking for an instant eye lift, look no further than the Studio 10 Brow Lift Perfecting Brow Pencil 🙌
This dual-ended brow pencil has one end that has a unique ash tone to mimics brow hair.
This will create fuller-looking, more defined brows (perfect if you have sparse brows!)
On the other end of the pencil has a creamy youth-boosting highlighter that frames and lifts your brows & eyes!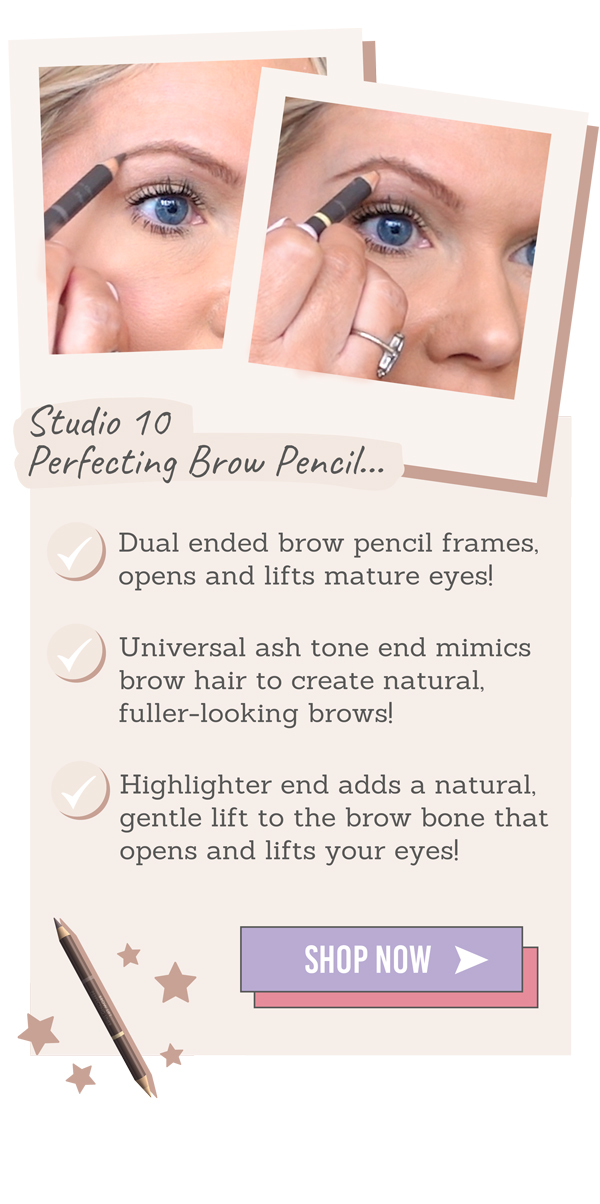 Lightly fill in your eyebrows above the brow line with the ash tone, using feathery strokes mimicke hairs, to create a fuller and lifted brow! 
Using the cream side of pencil, apply under the brow arch to create a highlighter shade to frame your brow and lift your eyes ✨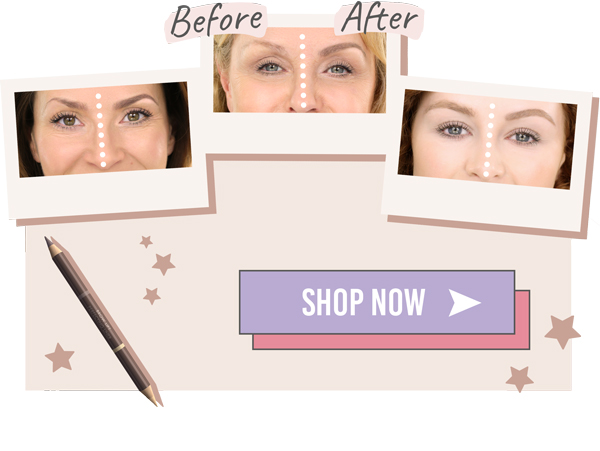 I loved to use the Eye of Horus Universal Duo bronze and blush compact to create a glowy, youthful-looking and sculpted complexion✨
Sweep the bronzer across cheeks, forehead and jawline for a more sculpted look and then sweep the pink shade in light feathery strokes across your cheeks for the ultimate glow! ☀️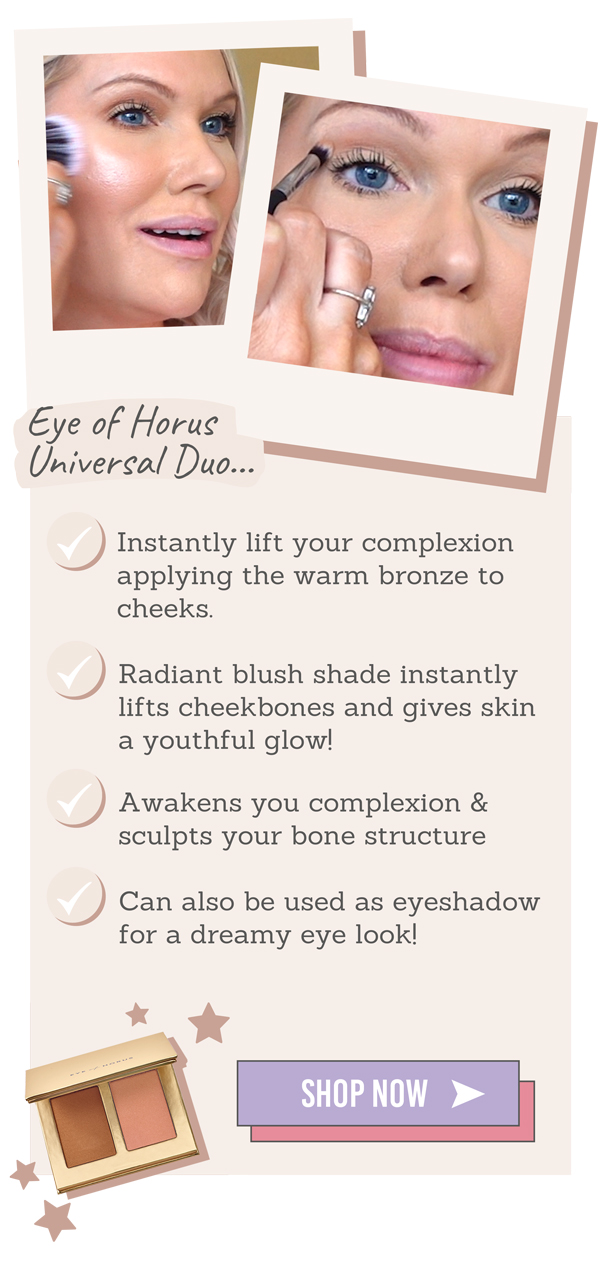 Plus! You can also use this duo as a flattering eyeshadow palette to define your eyes by using the bronzer shade in the socket to define eyes...
…and then add the blusher on your eyelid to brighten them in a pretty and natural way! 💖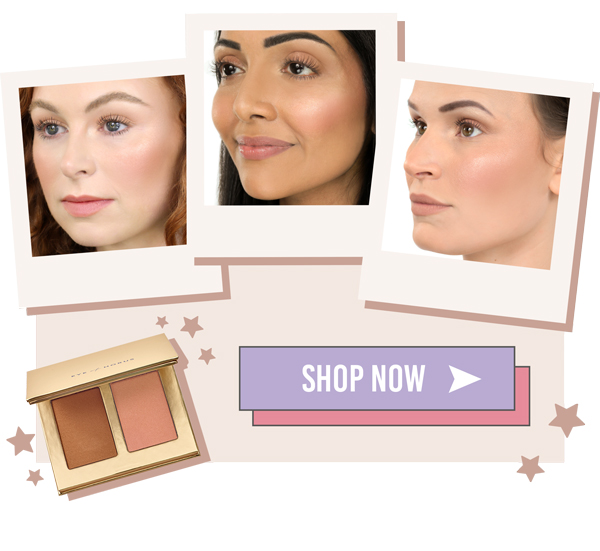 The Delilah Nude Lip Wardrobe is perfect for creating a natural fuller looking lip and contains a lip liner, lipstick and lip gloss all in one set!💄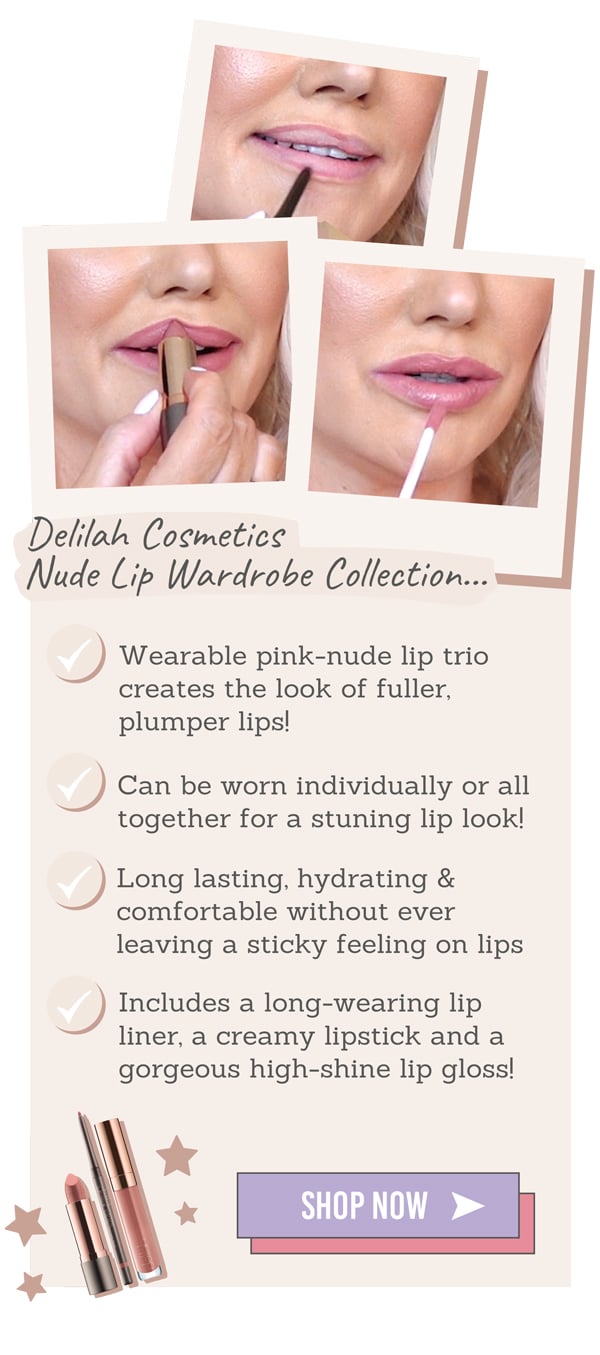 The lip liner is waterproof and long-lasting without smudging or fading, and the lipstick is highly pigmented and keeps delicate skin on lips protected, nourished and feeling plump & soft. 💕
Plus, the lip gloss is super hydrating and comfortable without ever leaving a sticky feeling on lips 🙌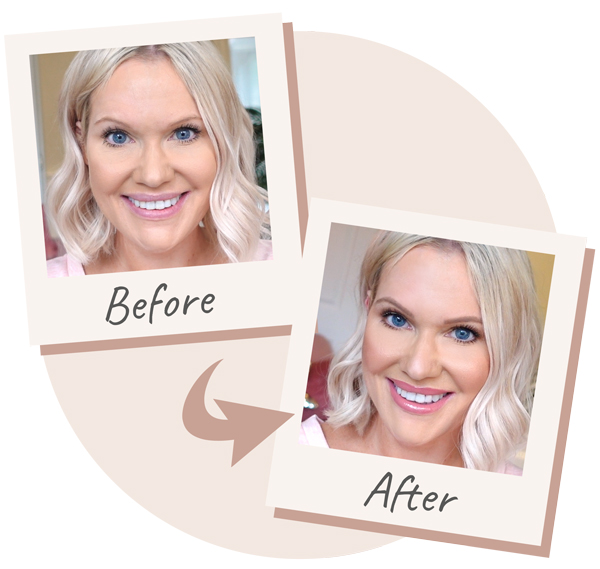 I hope you enjoy this youth-boosting makeup look and that I've helped you feel more confident applying makeup in your 40's 💖
If you haven't already, be sure to watch my video above 👆 to discover the products that give uplifting results! 🎬
Plus, scroll down to discover even more tips that I think you'll love below!👇