BATB284_How to Wear a Sparkly Sweater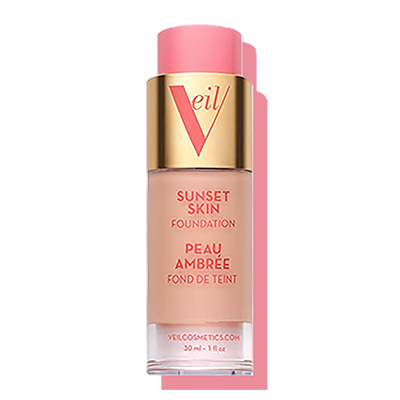 Today I'm going to share my secrets for how to make a sparkly sweater more wearable...
In my video above 👆 I show you how I put these style tips into action! 
Check out my style tips to see how you can finally get some wear out of that sparkly sweater you've been saving for a special occasion…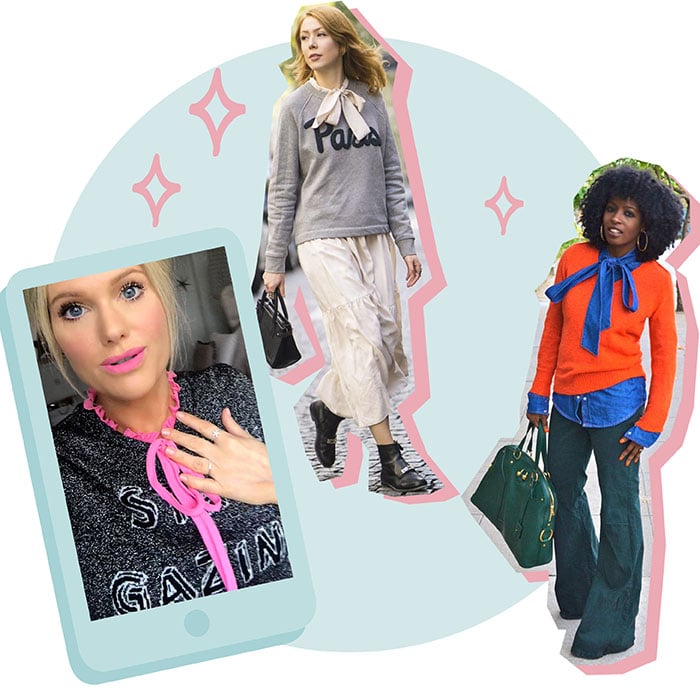 A sparkly sweater can often feel quite 'dressy' and formal.
If your sparkly sweater is black or grey, why not inject some fun into it, by pairing it with a colourful blouse, which you can wear underneath.
Allowing the collar of your blouse to peek through will add an instant pop of colour, making your sparkly sweater appear much less formal and much more fun! 💗
This is a super-easy trick that will instantly make your outfit look put-together and chic.
If you're a newbie to sparkles, this is something you must try!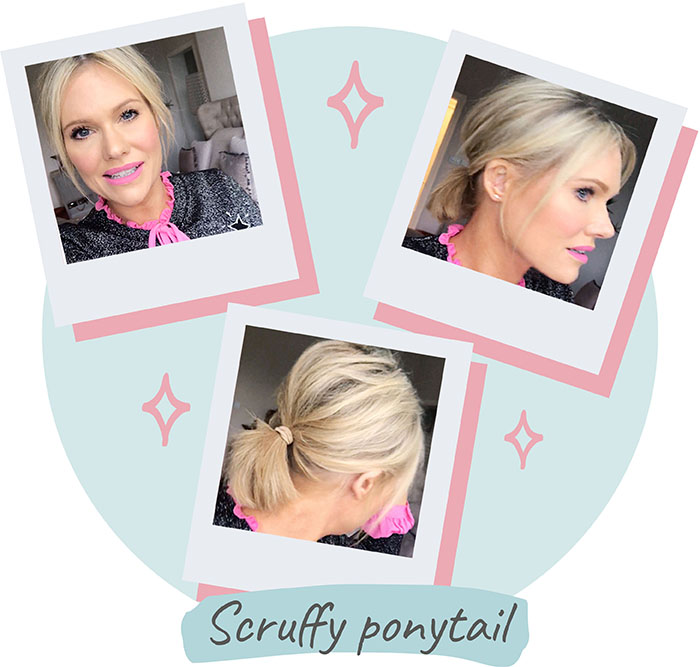 Another great tip to dress down a sparkly sweater, is to ditch the neat hairstyle and give a 'scruffy pony' a try!
Simply tie your hair up in a loose ponytail, releasing a few strands at the front to frame your face…
…and ta-daaah! You've nailed the 'scruffy pony' ✨
This will add an effortlessly stylish, yet more casual edge to your look, toning down the formality of the sparkly sweater and creating an instantly more casual vibe!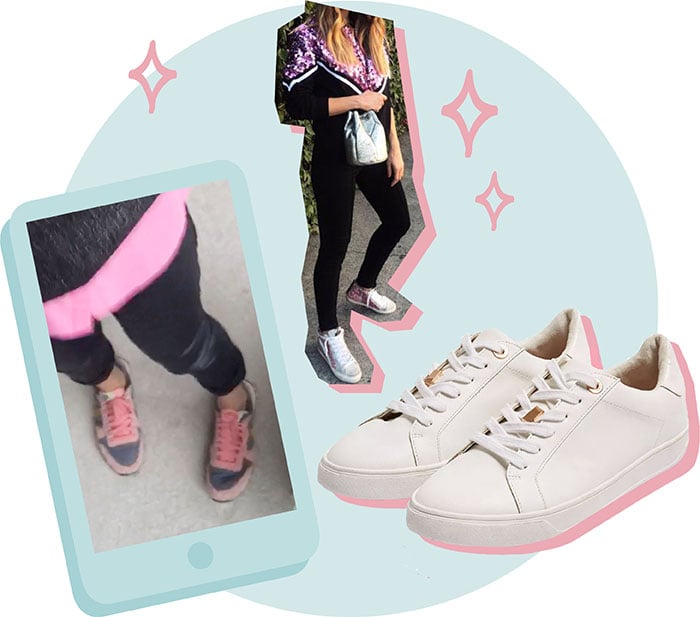 When we wear something more 'dressy, we usually think to pair it with some heels or boots.
What if instead, I suggested a pair of cool sneakers! 🙌
Teaming a dressy, sparkly sweater with casual footwear will make you look instantly effortless and will add a more casual overall vibe to the outfit, making it appear less formal…
(…pssst, this is also a much more comfortable option, so it's a win-win!!)
I hope I have inspired you to try something new today, and I hope these tips have given you the confidence to dig out that sparkly sweater and make it into a daytime favourite 💕