BATB105_Make a Kindness Gift Money Can't Buy!
It's true; the kind words of others can ignite feelings of happiness.
Studies have proven that a simple act of kindness not only makes the recipient feel good, but increases your feelings of happiness too! 🥰
And the true beauty of it is that it costs absolutely nothing and anyone can do it 👏
When I found out that my dad was diagnosed as being terminally ill, all my friends were amazingly supportive.
But one particular act of kindness that I'll always treasure was from my dear friend Chrissy, who rang me every single day simply to check how I was 📞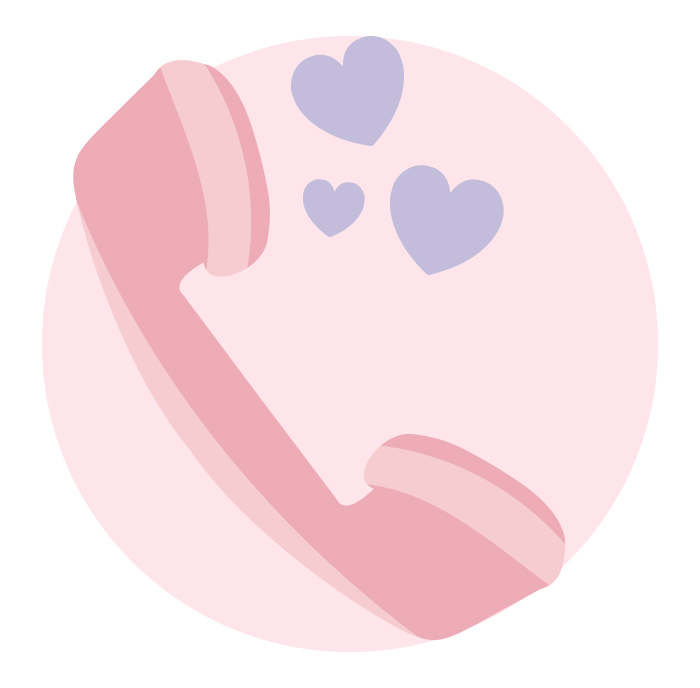 Although I was grateful at the time, it's only looking back now that I can truly see how this one act of kindness got me through such a difficult time.
It got me thinking about how I could thank the people in my life that help me through life's ups and downs.
….and I came up with the idea of a 'Kindness Jar'! 💕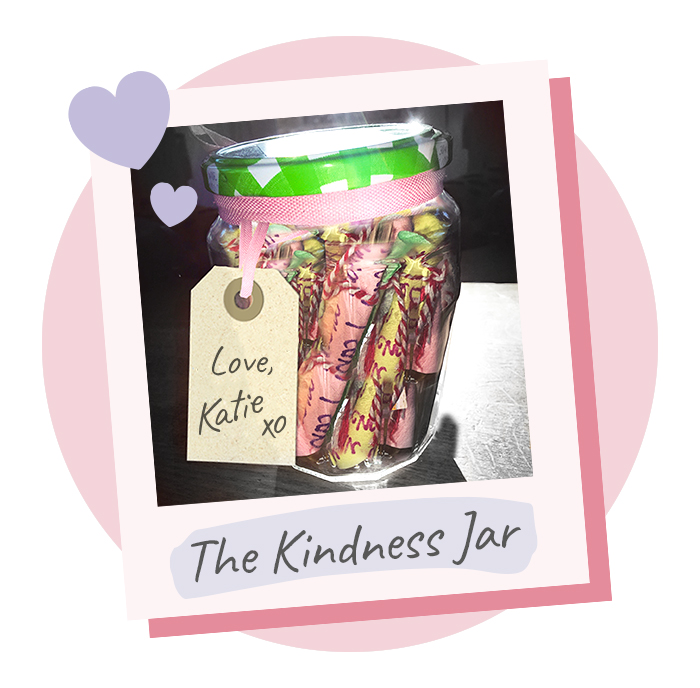 If you have someone special in your life that you'd like to thank OR show a little extra love...
...here's a truly magical way to spread your kindness with a Kindness Jar 💖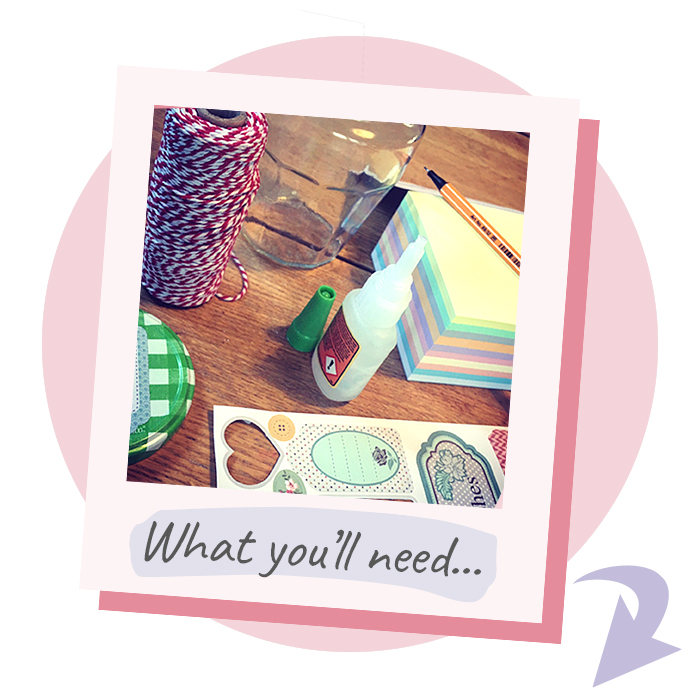 A large jar

A pen & paper or post-it notes

Decorative string or ribbon
Take a stack of post-it notes and start by writing down happy memories of times spent together! 📝
Sprinkle in reasons why this person is important to you, and the things that you love most about them 💖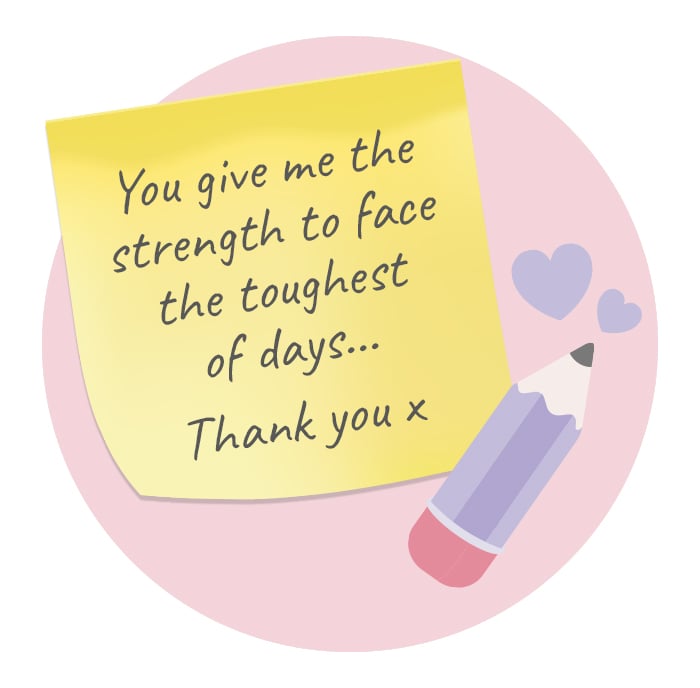 For example:
"Remember the time we took a road trip and spent the whole journey laughing so hard that by the time we arrived, we were too exhausted to do anything!"
"You give me the strength & courage to face the toughest of days! Thank you x"
"You have a fantastic gift of being able to see the positives in a bad situation. You're a 'glass is half-full' kinda girl, and this is what makes you so special to me!"
Next, gently roll the notes up and tie them with pretty string or ribbon. Then, pop them in the jar!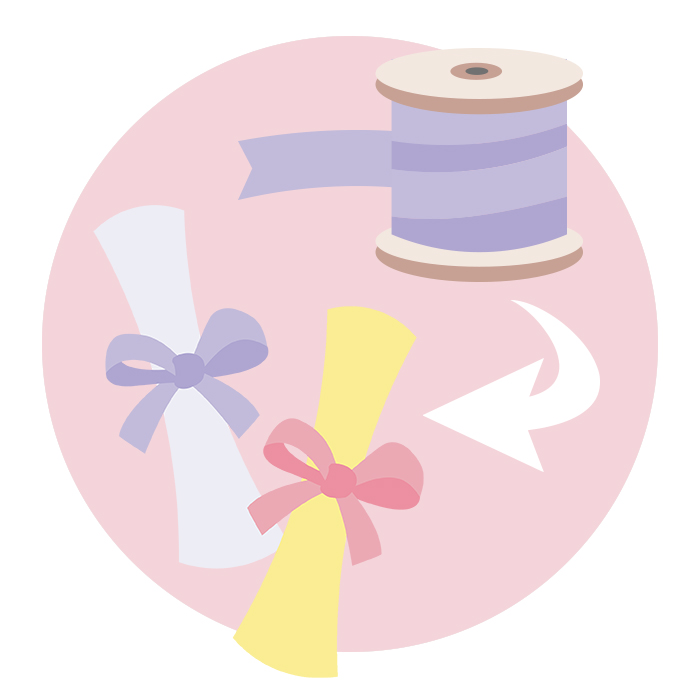 Decorate the outside of your jar however you want – have fun with it and let your creativity flow (you can even add pictures of the two of you!) 🎀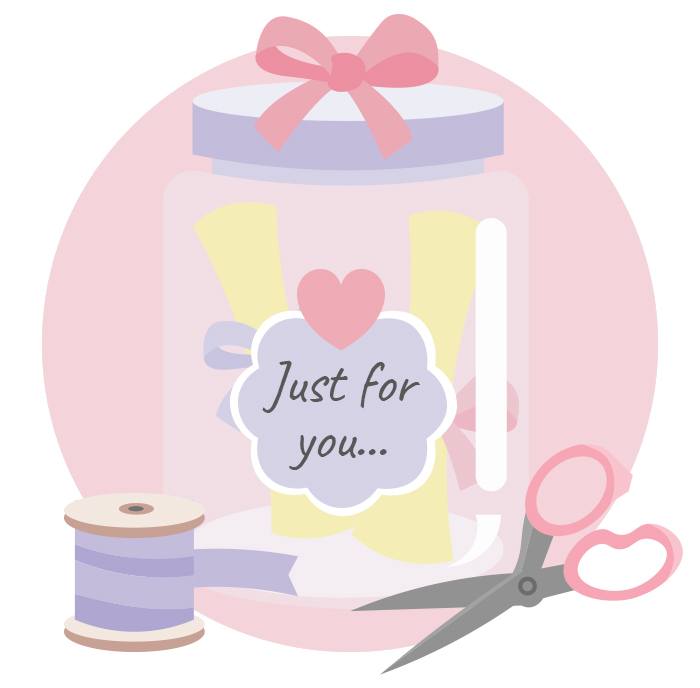 Gift the jar to someone special with the simple instructions of: "Open one note each day!"
It's the gift that keeps on giving throughout the entire week, month, or year 🎁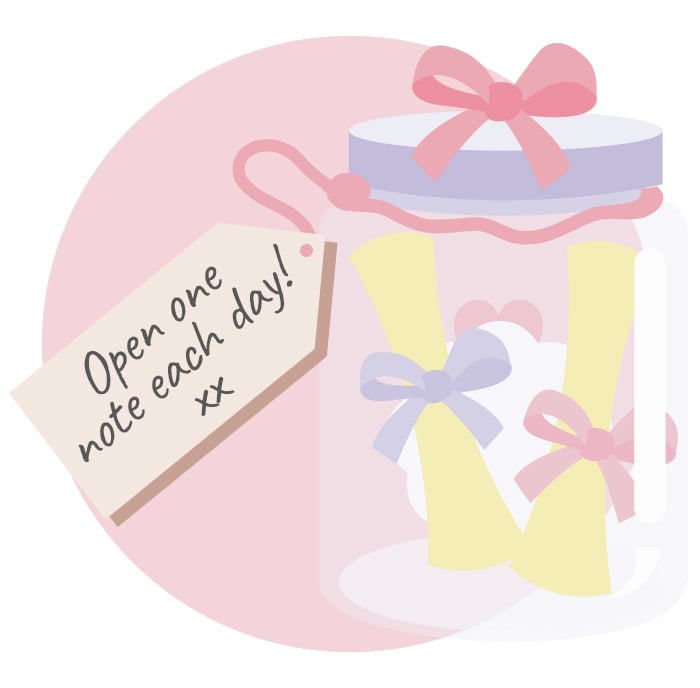 That's all there is to it friends!
A simple and inexpensive gift idea, that's guaranteed to bring a smile to anyone's face 😊
Plus, it's a lot of fun to make! 👏