BATB326_This Will Change How You Conceal Spots Forever
Do you suffer with spots & think you've exhausted every technique to cover them? 😅
I'm going to share with you my Pro-Makeup Artist tips to not only conceal spots but also treat them!
Watch my video above 👆 to learn the expert tips that I use on myself and my clients when I need spots to vanish instantly! ✨
After you've watched all my expert advice in the video above 👆 find out more about each of the products I've used below! 👇
Using a gentle exfoliator to cleanse skin is a game changer for smoothing spot-prone and dry skin 💕
I love to use a 'muslin cloth' to gently exfoliate flaky skin as it has a slightly rough texture to it. Simply wet the cloth, and rub your skin gently in circular motions to exfoliate the skin.
Gentle exfoliation of your skin once a week helps buffer off flaky dead skin cells, leaving you with smoother skin and creating a perfect base for skincare and makeup application! 🙌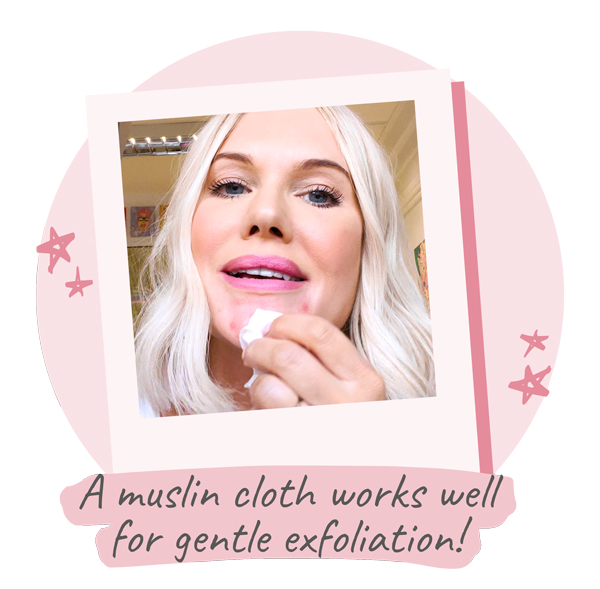 Alternatively, I love to use this Radical Skincare Enzyme Peel once a week - it gently removes dead skin cells & leaves my skin super smooth, revealing more youthful-looking, glowing skin! ✨
The key ingredient that is a must-have for treating spots is 'salicylic acid'.
Applying salicylic acid directly to the spot helps break down excess oils, removes flaky skin, gets right to the roof of the spot and helps flatten the spot!
It also closes the pores and takes down any inflammation! 🙌
Plus, it applies clear and sets matt making a perfect base for your makeup application 👏
When choosing a concealer for covering spots, my advice is to find one that has a thick and creamy consistency with more yellow undertones to counterbalance the redness.
Hydra Duet Perfect Concealer provides exceptional coverage without looking or feeling heavy on the skin, that also has incredible durability & contains skin-loving ingredients! 🌱
I couldn't be without this concealer and it's so convenient for skin touch-ups on the go! 🙌
Instead of using a brush or your fingers to apply your concealer on spots, I recommend using a recyclable Q-tip with a pointed end to apply your concealer. This helps avoid contaminating your brushes and spreading bacteria, which can cause more spots! 🦠
Dot the concealer on the centre of the spot, then using your ring finger (the finger which has the lightest touch), pat the concealer into the skin.
The trick to keeping your makeup in place all day is applying layers and sealing with a translucent powder 💕
Using a powder puff, press and roll the powder onto the top of your concealer. Then apply another layer of concealer for even more coverage and repeat the powder step once again to seal it in place!
My go-to is this Delilah Micro Loose Translucent Powder - it gives skin an airbrushed finish, making it look & feel silky smooth without caking!
I love the Delilah Micro Loose Translucent Powder to lock my makeup in place and smooth my skin for an air-brushed finish.
If you want even more coverage or to even out your skin tone after concealing, apply a full-coverage foundation over the top!
I love to apply the Emani Deluxe Creme Foundation to create an even finish. It helps to further conceal blemishes & spots yet never makes my skin look cakey or overdone!
This creamy foundation is your perfect companion, it has buildable coverage and stays put all day! 💖
To help put the colour back into my complexion and make it look less one-tone after concealing, I like to apply a natural-looking bronzer.
I apply the Lord & Berry Bronzer to make my skin look a little more natural and lifted!
A clever little trick I like to do is turn my most raised spots…
…into a beauty spot!
Using a brown smudge-proof eyeliner, apply a small dot on top of the raised spot and then set with a little translucent powder. ✨
If you haven't already done so, watch my video above 👆 for all of my blemish-concealing tricks!
Plus, scroll down to discover even more tips that I think you'll love below!👇