BATB344_The Skin Glow Women are Obsessed with
Is your complexion missing that glow it used to have and needs a little pick-me-up? 😅
I have a little magical bottle that will leave you looking pretty and fresh-faced instantly…
...without ever looking overdone or cakey! ✨
Watch my video above 👆 to see why I love this blush in shade 'Glow' and learn all my tips and application tricks!
Plus, after you've watched all my expert advice in the video, find out even more about why I love it below! 💡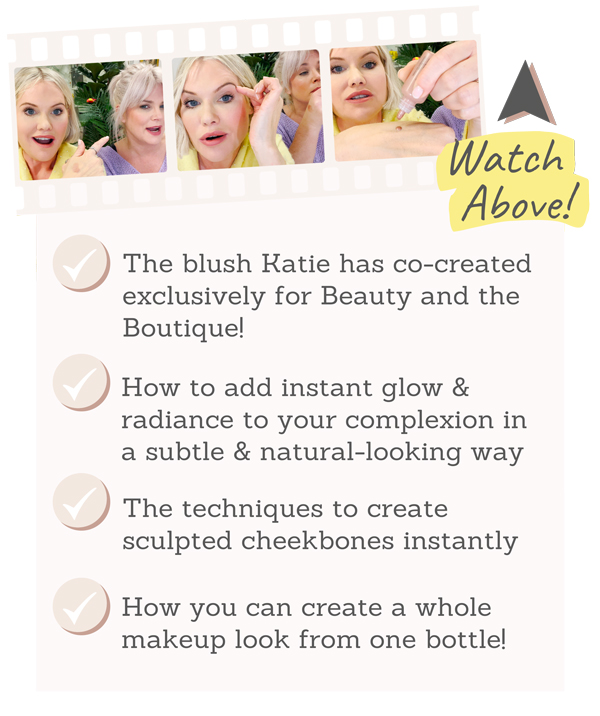 I hope you can see why women are obsessed with this blush, and my tips have given you the confidence to rock a natural glow every day!
If you haven't already, watch my video above 👆 to learn all my tips on tricks for how I love to apply the blush in shade 'Glow' 🎬
Plus, scroll down to discover even more tips that I think you'll love below!👇