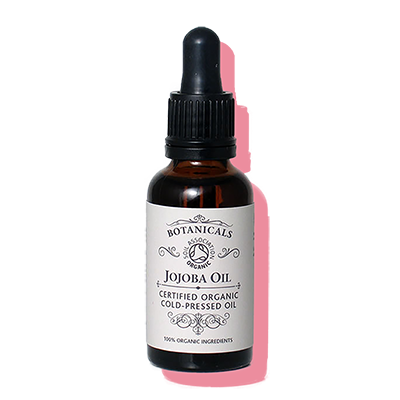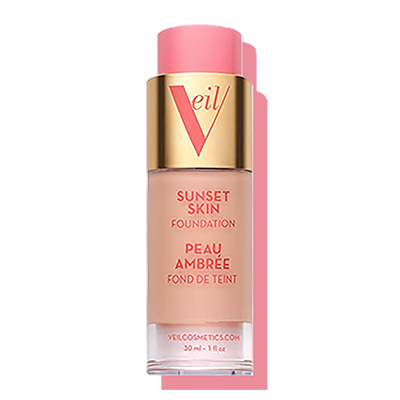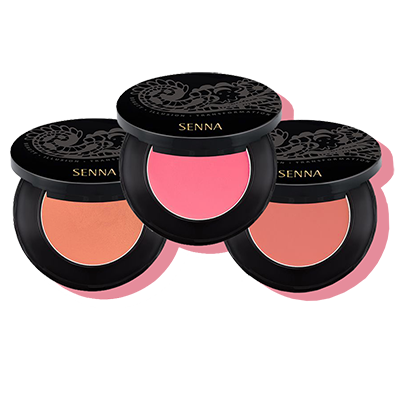 Are you suffering from dry skin or dry patches on your skin?
I've developed a technique over many years working as a makeup artist to help my clients get the best skin of their lives! 🙌
Make sure to watch my video above 👆 to see my top tips for tackling dry skin! 💥
Plus, after you've watched all my expert advice in the video, find out more about the game-changing products I used below! 💡
It can be tricky to know whether your skin is dry or, in fact, dehydrated.
To help your skin feel less tight, look smoother and less flaky, it's crucial to determine what your skin really is 👇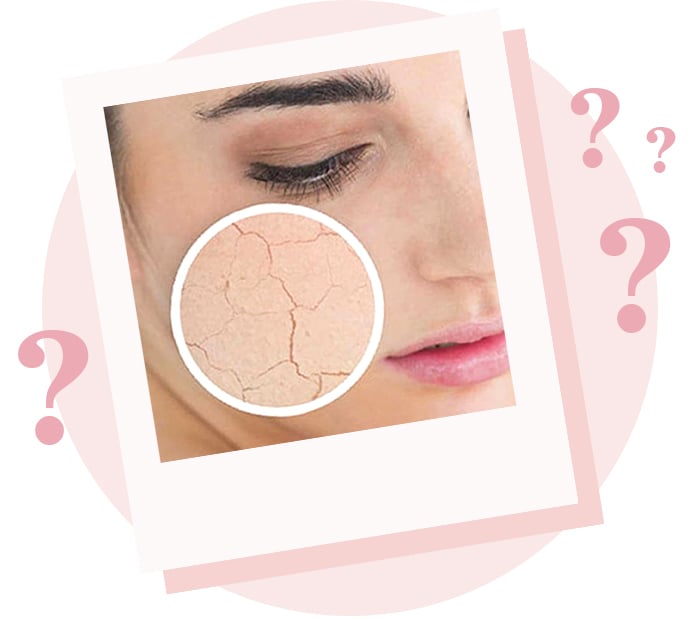 Is your skin dry or dehydrated?
Dry Skin: Feels tight and uncomfortable after cleansing, with no oily patches throughout the day.

Dehydrated Skin: Feels tight and uncomfortable after cleansing, with some oiliness appearing during the day.
By adding the four tips below to your existing skincare routine, you'll help re-balance your skin again, and give it back its natural, hydrated glow! ✨
Did you know that what we cleanse our faces with can be one of the main causes of dry and dehydrated skin?

If your skin feels tight after cleansing your skin, your cleanser is too harsh, and it's stripping your skin of all its natural protective oils, such as sebum 💧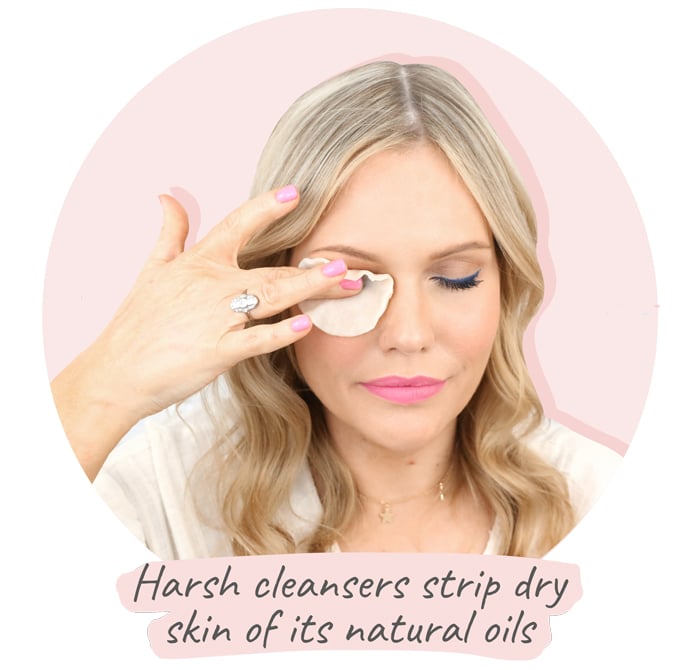 Most of us tend to focus on the negative side of sebum oil, such as its ability to make your face look shiny, and its connection with pimples.
But the presence of sebum is good for your skin! Sebum protects the skin from losing moisture and helps keep it youthful for longer 💕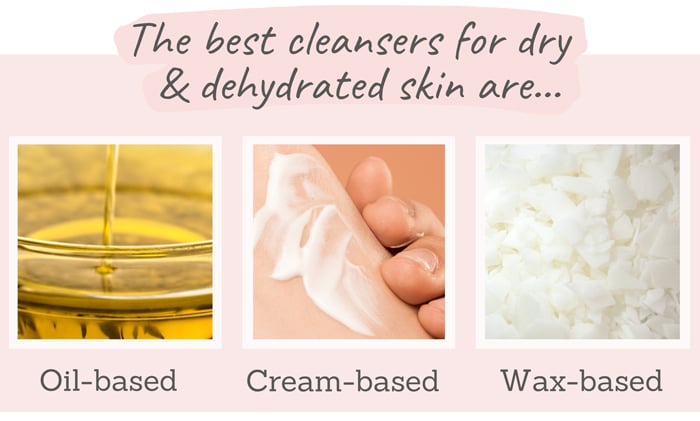 Oil-based, cream-based & wax-based cleansers contain more moisturising emollients and will not strip the skin of its natural sebum oil, but still effectively cleanse the grime from your skin 💧
Alternatively, I love to use this NIOD Low Viscosity Cleaning Ester, which uses advances skin-cleaning esters to purify, cleanse & rebalance dry skin 💖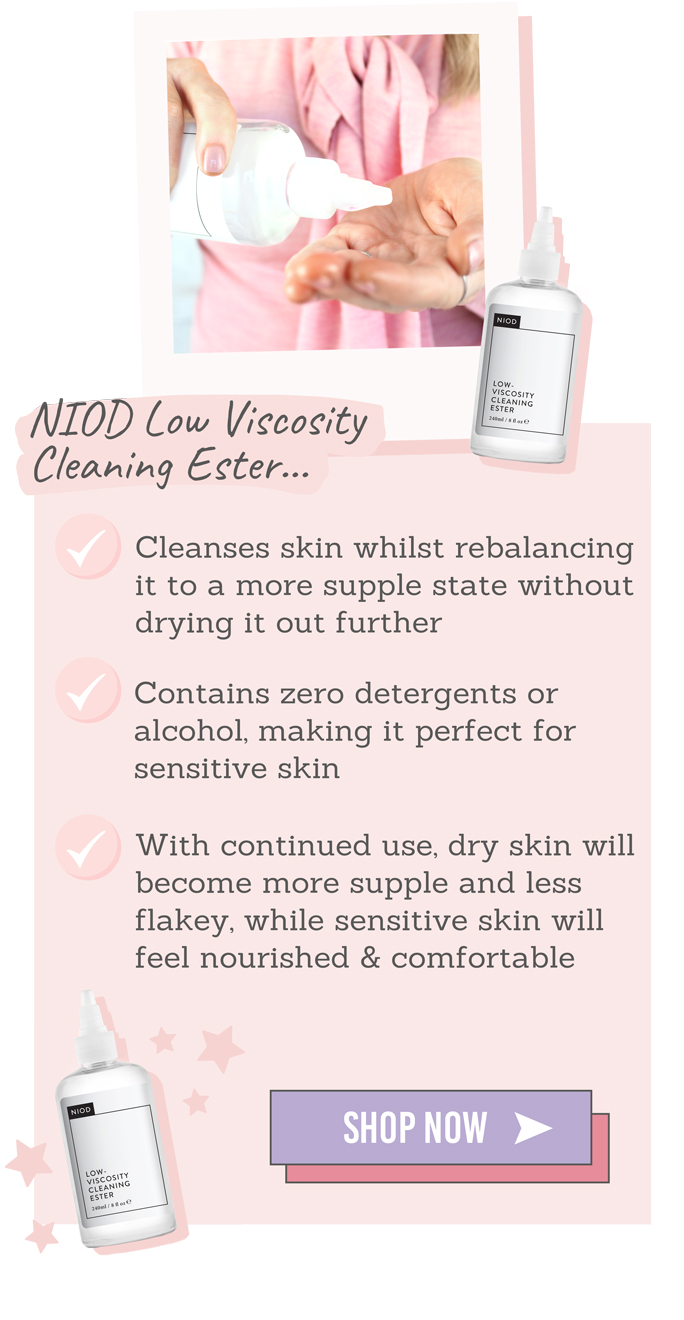 Dry and dehydrated skin loves to be exfoliated (but gently!) 💕
When dead skin cells accumulate on the skin's surface, makeup can appear flaky.
Gentle exfoliation once a week helps sloth off dead skin cells and leaves you with softer, smoother skin that allows your moisturisers and serums to penetrate better! 🙌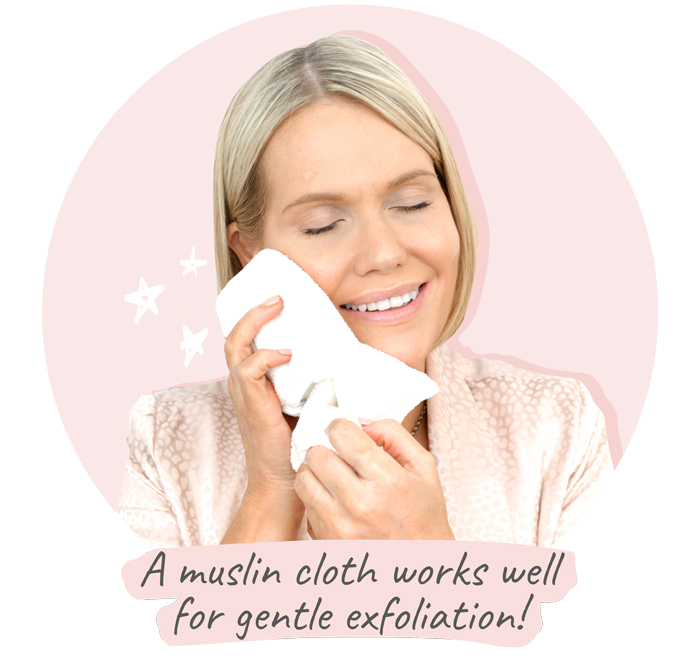 Muslin cloths work great for gentle exfoliation, and you can buy them from most pharmacies.
Alternatively, I love to use this  Radical Skincare Enzyme Peel once a week - it gently removes dead skin cells & encourages your skin to 'turn over', revealing more youthful-looking, glowing skin! ✨
Plus, your makeup will sit & look much better on your smoother-feeling skin! 💄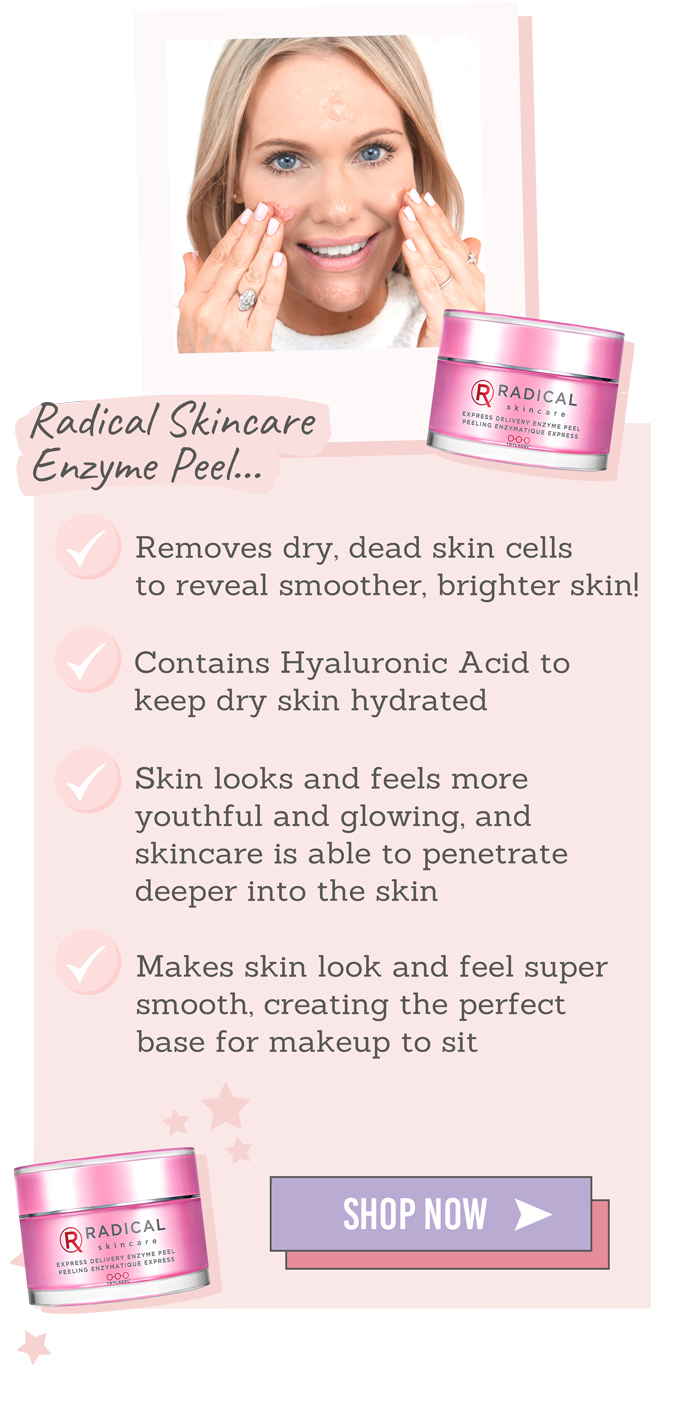 Over-cleansing, dry air, central heating, and air-conditioning dry out and dehydrate our skin faster than our skin glands replenish the oil supply.
Organic, cold-pressed Jojoba Oil such as this one is structurally close to the secretion of sebaceous glands, quickly helping to re-balance dry & dehydrated skin.
Adding this Jojoba Oil to your skincare routine helps skin lock in moisture, and build back its natural protective layer, taking down any redness or sensitivity in your skin; including eczema and rosacea 👏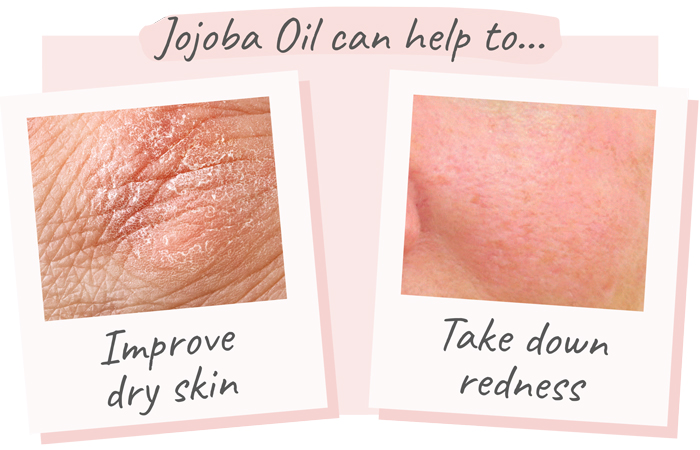 Jojoba Oil won't cause breakouts or clog your pores.
A good cold-pressed, organic Jojoba oil such as this one will give dry and dehydrated skin the nourishment it needs 💧
Simply, apply a few drops of this Jojoba Oil to your night-time skincare routine. My suggestion would be to use any serums or face creams you like to wear first, and then apply Jojoba Oil over the top! 💖
Your body naturally produces Hyaluronic Acid. Roughly half of the Hyaluronic Acid in your body is present in your skin, where it binds to water to help retain moisture in your skin 💦
However, the natural ageing process and exposure to things like UV radiation from the sun, smoke and pollution can decrease Hyaluronic Acid in the skin.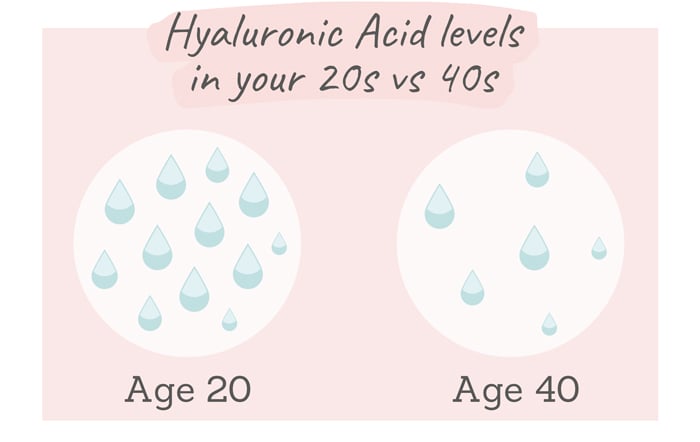 Living in a dry climate or spending a lot of time in a place with central heating or air-conditioning can further dry out the skin.
When skin can't find enough moisture in the air, it'll take it from the deepest layers of your skin, which in term causes more skin dehydration and dryness.
By applying a Hyaluronic Acid such as this NIOD Hydration Vaccine, you'll be helping to replace lost moisture and Hyaluronic Acid in your skin 🙌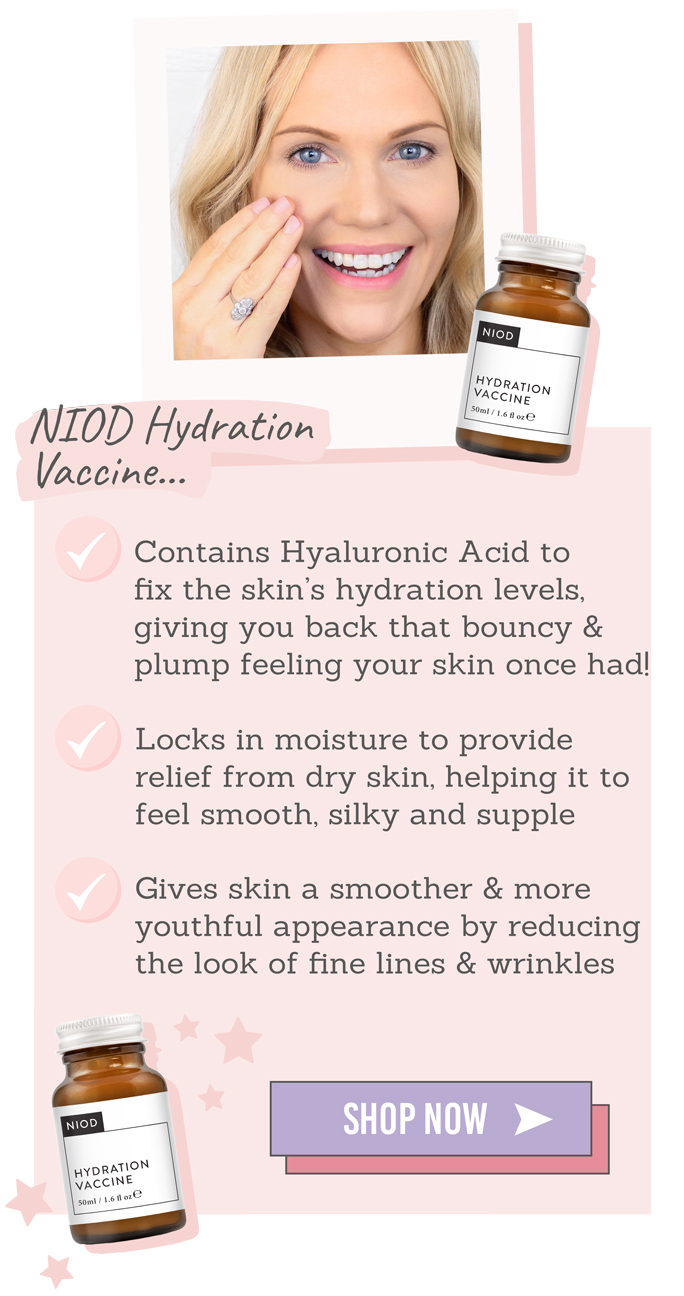 Isabel says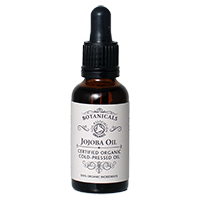 Verified Customer via Facebook
Sara says
Verified Customer via Facebook
Kim says
Verified Customer via Facebook
Lisa says
Verified Customer via Facebook
If you haven't already done so, watch my video above 👆 and by following these four tips, you'll be giving your skin the best possible chance to help re-balance itself.
Your skin will soon be looking and feeling bouncier, more, hydrated, and much plumper! 💖
Plus, scroll down to discover even more tips that I think you'll love below!👇