Delilah - Nude Lip Wardrobe Collection
A chic nude lip look is an absolute classic…
…and deserves its rightful place in everyone's makeup bag!
Not only does the perfect nude lip give your makeup a more effortless look (for that pretty and laid-back 'your-lips-only-better' vibe!), but it also complements a seductive, smokey eye better than anything else!
The nude lip is - and always has been – here to stay.
The only problem is finding your perfect nude that fits every occasion from the endless nude mattes, creams and glosses out there…
Searching for the perfect nude lip look can most definitely be a tricky thing.
But the delightful Delilah just put a stop to that!
With their beautifully curated, special edition trio of wearable nudes featuring the most flattering lipstick, lipliner and lip gloss shades – not only have you found your perfect nude lip look, but you've also found three shades that complement each other perfectly!
Worn together or separately - however you choose to wear them, your fave nudes may just have landed…
Delilah's Nude Lip Wardrobe
Carefully edited for all skin tones, this ultra-wearable lip kit features three dusky pink-nude lip products - a creamy and intense lipstick, a long-wearing lipliner and a gorgeous high-shine lip gloss…
…finally giving you the nude lips of your dreams!
The perfect nude should make your skin look alive and work with everything in your wardrobe…
…and this set certainly ticks those boxes!
Going neutral never looked so good - these three stunning and richly pigmented lip products are full of colour while staying true to their nude roots.
What makes this lip set so unique?
The gorgeously understated yet utterly glamorous dusky pink products in the Nude Lip Wardrobe are luxuriously drenched in pigment, unlike many other nudes that can look washed out…
…and wash you out too!
Effortlessly complementing each other, this trio is perfect for wearing every day or on those low-key 'no-makeup' days but when you don't want to wear makeup but still want to look your best.
This exquisite lip wardrobe is home to three of the most perfect nude lip colours you can wear anytime, anyplace and anywhere and includes:
Long Wear Lip Line in 'Buff'
This slimline, long-wearing, dusky, pink nude liner is buttery smooth and soft for an effortless application and is bursting with pigment for an intense colour payoff!
Perfectly line and define your lips with ease and precision thanks to the genius tapered tip and built-in sharpener, which keeps the pencil hygienic and always in shape.
Waterproof, long-lasting (up to 12 hours!) and smudge-free, this liner will give you comfort and confidence that your lips will stay looking great all day!
Colour Intense Lipstick in 'Muse'
This creamy, dusky pink nude gives lips a highly pigmented, semi-matte finish with a super soft, hydrated texture thanks to moisturising Vitamin E in the silky-smooth formula that never leaves lips feeling dry or cracked.
Spherical polymers help the lipstick glide onto your lips for effortless application with a rich yet soft colour and long-lasting, wearable results.
Colour Gloss Ultimate Shine in 'Minx'
Your ultimate nude lip gloss delivers a high-shine finish without the sticky feeling!
It's a silky-smooth formula that's super moisturising to delicate lips thanks to Vitamin E and botanical extracts and emollient oils that give this gloss a smooth and emollient texture making it feel comfortable all day…and night!
The gorgeous dusky pink colour is perfect on its own or over lip colour, and thanks to the perfectly shaped, soft applicator sponge, putting this on couldn't be easier.
If you want just a subtle wash of sheer gloss, simply use your fingers to dab some lip gloss, or if you want a more intense colour, apply it directly from the wand.
Plus, the subtle berry scent flavour is utterly delicious!
And that's not all…
Not only does this dreamy nude lip set look stunning on lips, but they are also beautifully presented and responsibly packaged too!
The pretty packaging is perfect for gifting a loved one – or treating yourself – and because the shades work on all skin tones, it's a safe bet for anyone.
Let Delilah's Nude Lip Wardrobe see you (and your pout) through every day in style…
…are you ready to bare it all!?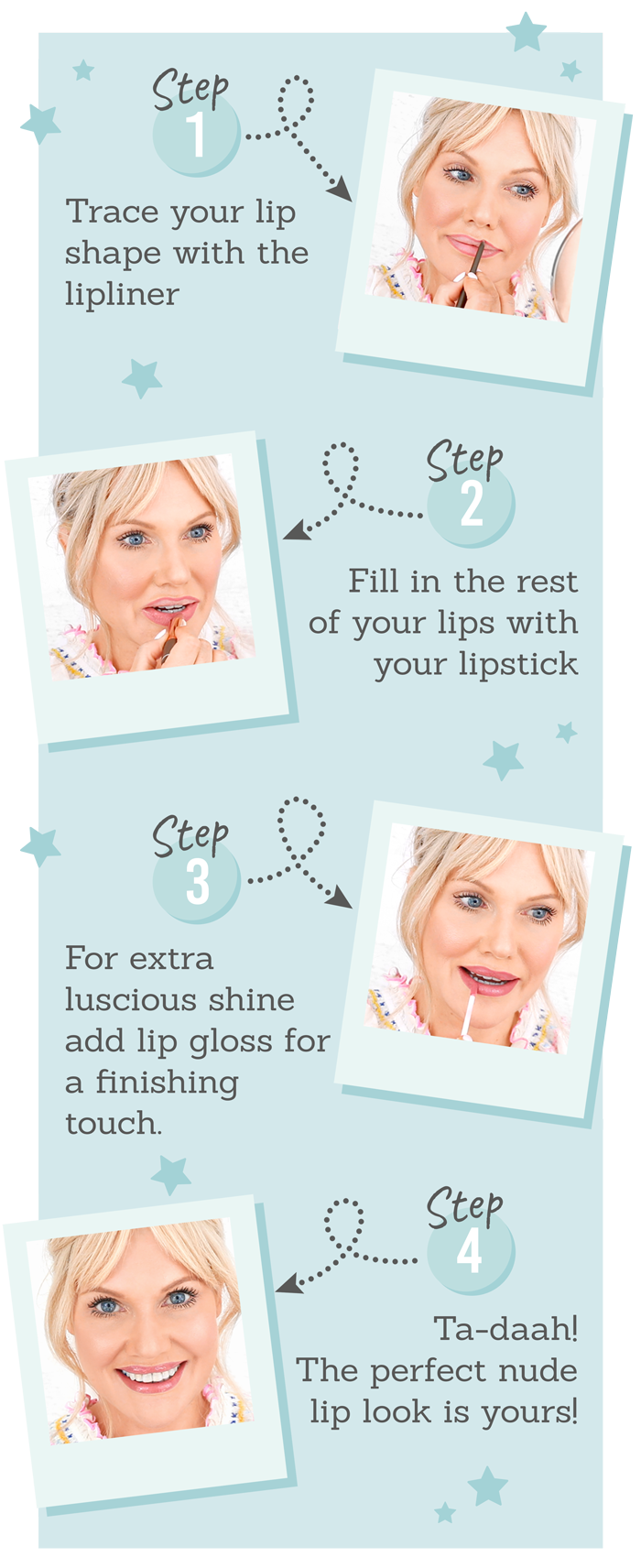 Ultra-wearable lip kit features three dusky pink-nude lip products - a creamy and intense lipstick, a long-wearing lipliner and a gorgeous high-shine lip gloss

All products are highly pigmented with a rich colour pay-off that never leaves you looking washed-out

Universally flattering for all skin tones with easy-to-wear neutral tones that work as pretty everyday looks or teaming up with more intense smokey eye looks

Trio of dusky pink coloured nude lip products complement each other, so they can all be worn together or individually depending on your desired look

Lipliner is waterproof and long-lasting without smudging or fading for up to 12 hours, and includes a built-in sharpener for precision application and keeping it hygienically clean

Lipstick is highly pigmented and keeps delicate skin on lips protected, nourished and feeling soft

Lip gloss is hydrating and comfortable without ever leaving a sticky feeling on lips

Limited edition box set is beautifully presented and perfect for gifting to a loved one or treating yourself!
Candelilla Wax - nourishing skin conditioner that hydrates dehydrated, scaly skin for a smoother complexion and plumper, softer pout!

Vitamin E - a powerful antioxidant with natural skin-conditioning properties that help keep lips soft and smooth

Castor Seed Oil - prevents water loss through the outer layer of your skin, making it great for soothing and conditioning the delicate skin on the lips and leaving lips flake-free

Synthetic Beeswax – makes lip product formulations creamier and easier to apply and helps keep the delicate skin on your lips moisturised by creating a barrier that reduces water loss
SIZE: Three-piece lip set contains:
1. Long Wear Lip Line in Buff
2. Colour Intense Cream Lipstick in Muse
3. Colour Gloss Ultimate Shine Lipgloss in Minx
Award-Winning Brand
Don't just take our word for it – check out these outstanding awards that Delilah has won:
CEW Beauty Awards 'Best New Make-Up Brand' 2016 - Winner
Beauty Shortlist Awards 'Best Make-Up Brand UK' 2022 - Winner
About the brand: delilah
Delilah is a beautiful boutique British brand inspired by the pale pink Delilah rose and offers all women affordable luxury for everyday beauty. From the stunning packaging to the cleverly and lovingly made formulations, Delilah is a rare gem dedicated to making your beauty routine faster, simpler, and much more luxurious!
At Beauty and the Boutique...
We love beauty and animals – so you always know the products we sell are never tested on animals.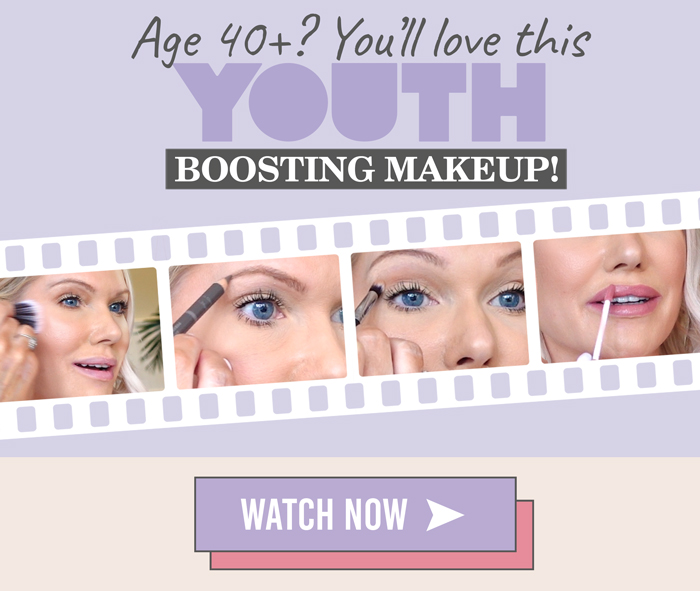 I hope you love using this Delilah - Nude Lip Wardrobe Collection as much as I loved hand-picking it for you!
Need more help?
Should you need more help with your new Delilah - Nude Lip Wardrobe Collection, be sure to get in touch with us 👉 here, we'd love to hear from you!
Show us your selfie!
We love seeing how you like to use your Delilah - Nude Lip Wardrobe Collection Send us your selfie wearing your new purchase 👉 here and let us celebrate you!