BATB137_How To Mix Prints Like a Pro!
I'm going to show you a great way to inject an instant style boost to your wardrobe, using items you already own! 👏
This easy trick is sure to have people complimenting you on your style, and it's so easy to do!
Try Pattern Clashing Today!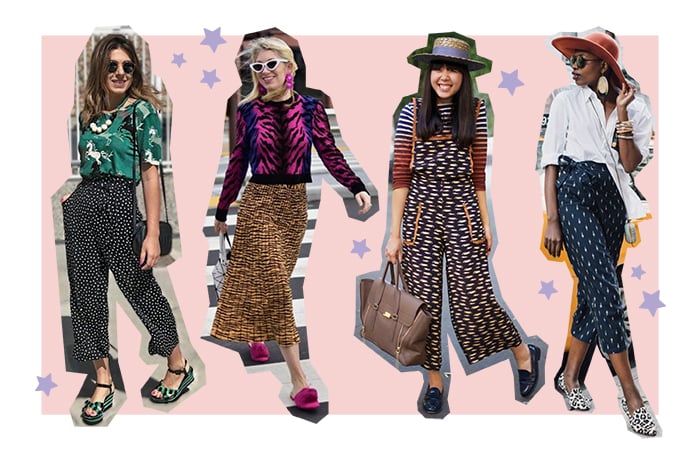 You may feel that deciding what to wear each morning is enough to think about, let alone what prints go with what. But fear not…
…help is at hand! 💖 
The truth is that mixing prints and patterns doesn't have to be scary or complicated, and I'll show you exactly how to do it!
Learn how to mix prints & patterns!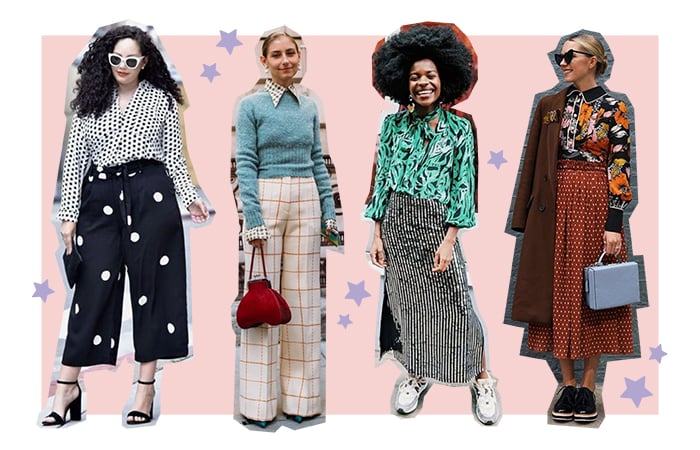 By following my top 5 simple tips for wearing print on print, you can instantly update your current wardrobe by wearing clothes you would never ordinarily have put together 💁‍♀️
It may seem a little tricky to pull off at first, but I promise that by following my 5 tips below, you'll have it nailed in no time…
…and you'll likely LOVE the looks you can create from your existing items! 🌟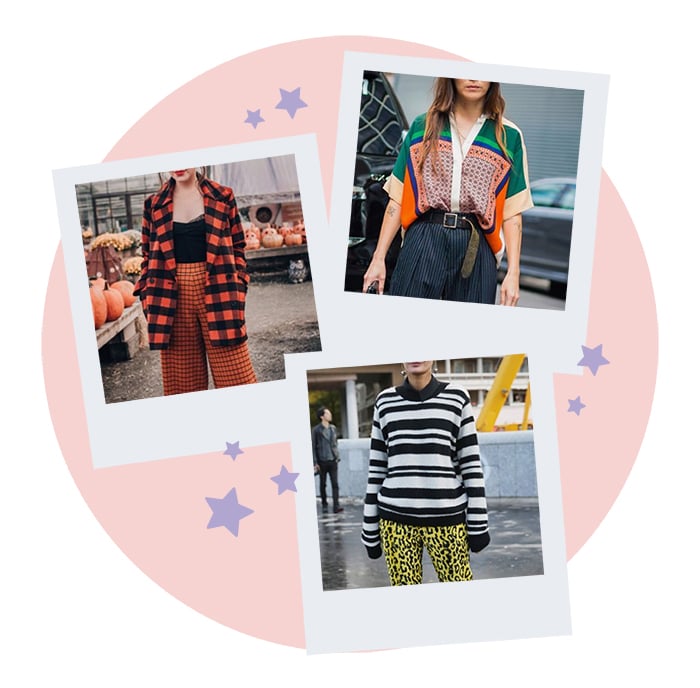 One of the most important things to remember when mixing prints is that they should have at least one colour in common! 🎨
For a more subtle look, choose the most dominant colour in your main item of clothing and seek out one other additional patterned item to wear with that same colour in it!
Alternatively, make sure most of the colours in your prints are the same or at least tonal.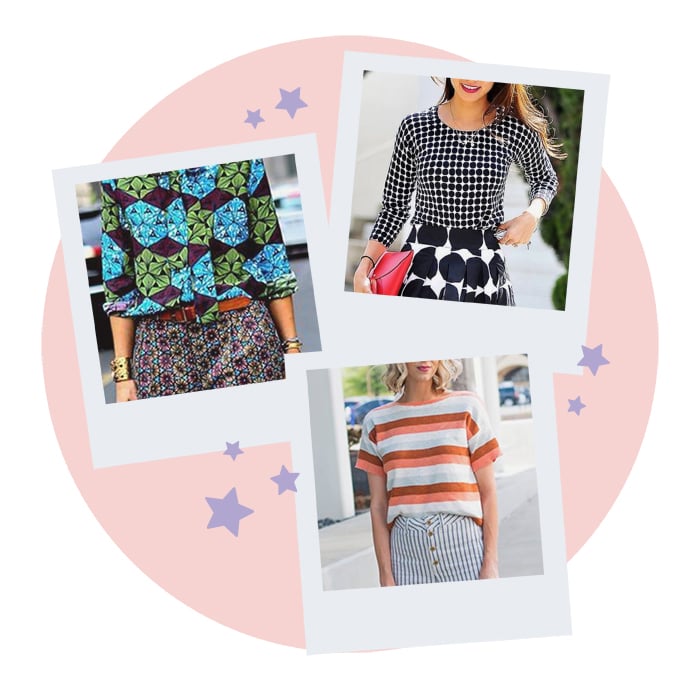 When print clashing, it's a good idea to choose one large print and keep the others smaller. 
This gives your look a focal point and will stop it from looking too busy! 👗👍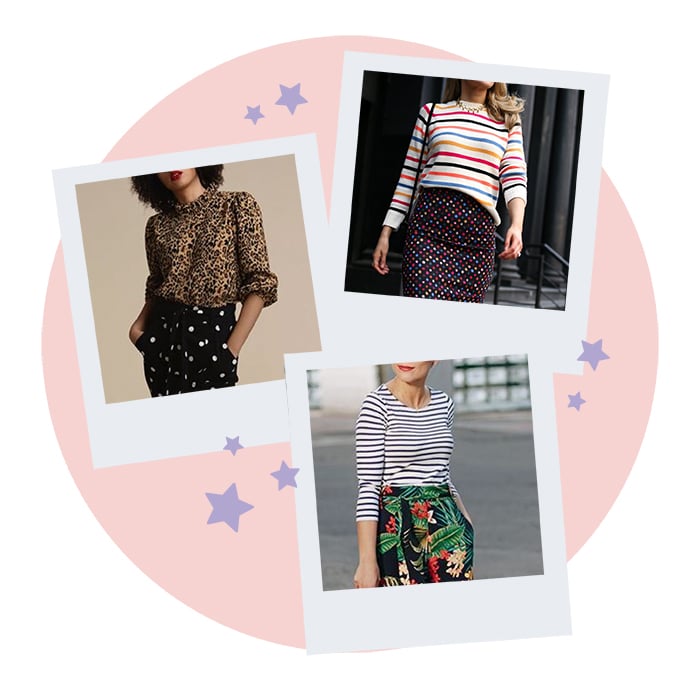 Animal prints, polka dots and stripes can each be worn with pretty much anything! 
These three prints work like neutral when it comes to print clashing!
For example, stripes look beautiful with florals, polka dots and stripes look fun together, and leopard print and polka dots look cool! 😎💕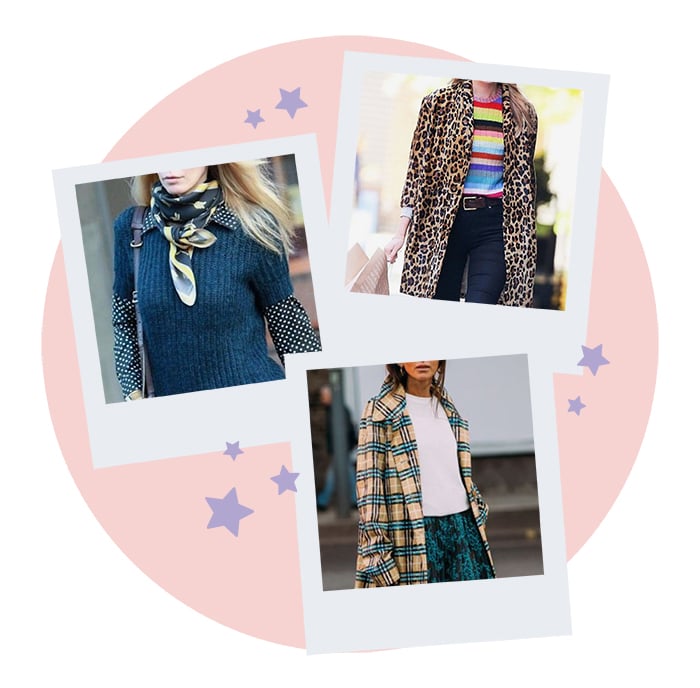 As well as your two patterned items, pick one piece to wear in your outfit that features a single block colour (preferably a block colour that's from one or both of your prints). 
This could be; a plain t-shirt paired with a patterned coat and trousers, or a pair of blue jeans with patterned shoes and jumper👖✨
This block colour will help ground your look and help it look less busy by pulling the various prints together 🤩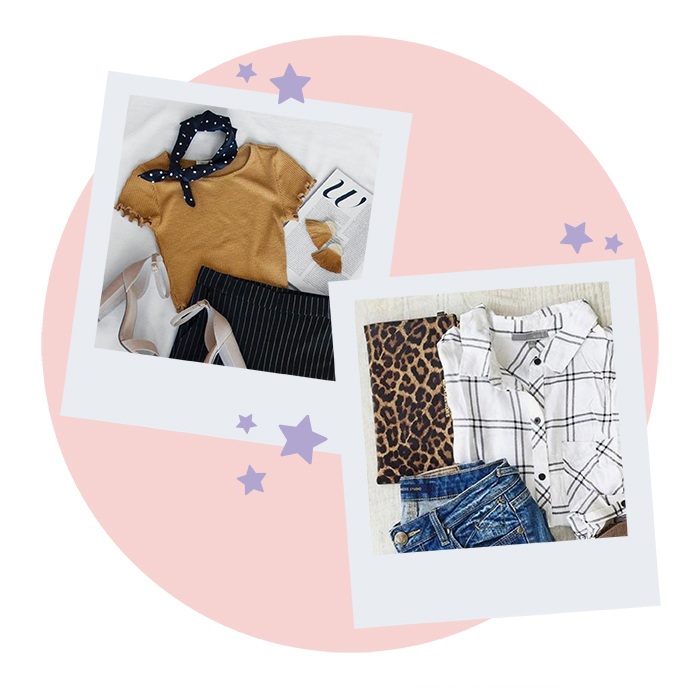 To help choose what patterns you want to mix, without trying on multiple outfits, have a practice by placing a few clothing items that you think might work together on your bed 👗💖
Layer each item over one another to get ideas of what works well together…and what doesn't!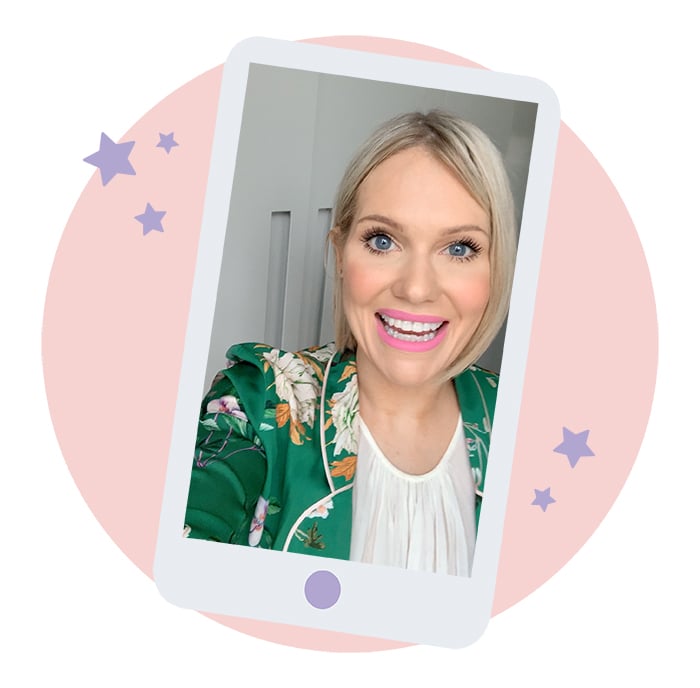 I hope these style tips have inspired you to start mixing prints and patterns!
It's time to have a rummage through your wardrobe and start making the most of those items you never get chance to wear! 🌟