ilāpothecary - Beat The Blues Pulse Point
Do the blues sometimes get you down…?
We all have days when we don't feel ourselves, or we feel a little low and don't quite know how to shift that feeling.
But what if there was a natural way to lift your mood – almost instantly, by simply using your pulse points?
Meet your new pick-me-up, handbag essential remedy for self-affirmation, happiness and confidence from ilāpothecary:
'Beat the Blues' Pulse Point
An alchemical blend of essential oils that helps to balance your mood, boost self-esteem, ease frustration, revitalise and stimulate happiness.
'Beat the Blues' is a 100% natural oil that does not contain any artificial or synthetic substances or artificial preservatives – only natural ingredients and preservatives are used in the formula making it safe to use on your precious skin. 
Packed with goodness, this potent and healing organic oil has a powerful effect on your mood and body as it is absorbed by your skin, bloodstream and senses naturally.
In fact, what we put on our skin directly nourishes and calms our hearts, as this is the centre of our emotional well-being, energy and vitality!
And did you know that 75% of our emotions are generated by what we smell?
That's why 'Beat the Blues' is the perfect pick-me-up for your body and soul!
Easy and quick to use
We have seven main pulse points around our bodies, and these points are perfect for applying essential oils, as their healing properties are absorbed into our bloodstream.
Your pulse points are found where the arteries run close to the surface (so skin is warm), like the temples, sides of the lower jaw, the neck, inner biceps, wrists, groin, behind the knee, ankle, and upper part of the foot.
But the most valuable pulse points for aromatherapy are our wrists, temples and neck!
When you need a mood boost or just some emotional support throughout the day, simply apply ilāpothecary's 'Beat the Blues' Pulse Point to one of these pulse points to give you that much-needed extra support!
What makes 'Beat the Blues' unique?
This unique, well-balanced blend of some of the most exquisite natural oils each has a story to tell – and lends a helping hand when our mind needs a little uplifting:
Tuberose
This sensuously scented oil helps open the heart and uplift both mind and mood while soothing nerves, releasing emotional anguish and boost happiness.
Petitgrain
This plant is known to heal emotional wounds. It is a divinely releasing and self-accepting oil thought to protect against mental anguish and help to release anger and negative energies. 
Rose Geranium
This oil is blissfully energy-balancing and known to stimulate happiness, nourish creativity and ease frustration for the mind and body.
Clary Sage
A musky, woody, nutty, and earth-noted scented oil that is inspiring and revitalising. It is thought to boost self-esteem, confidence, hope and emotional strength while lifting the senses and steadying the mind to grounding you in the moment.
And that's not all…
This naturally lifting oil helps us stay present in the moment instead of getting caught up in a panic when life gets noisy – ideal for when you want to calm and clear the mind.
ilāpothecary's 'Beat the Blues' Pulse Point also comes with its very own numerology!
Number: 27!
Numerology looks at the relationship between a number and its symbolism, associations and inherent power, and ilāpothecary uses this to reinforce and establish the intent and effectiveness of the product.
Beat the Blues Pulse Point has the Number 27 allocated to it, which is self-affirming and fortifying, all about believing in yourself and listening to your intuition!
Are you ready to feel renewed?
If so, let Beat the Blues point you and your mood in a happier direction!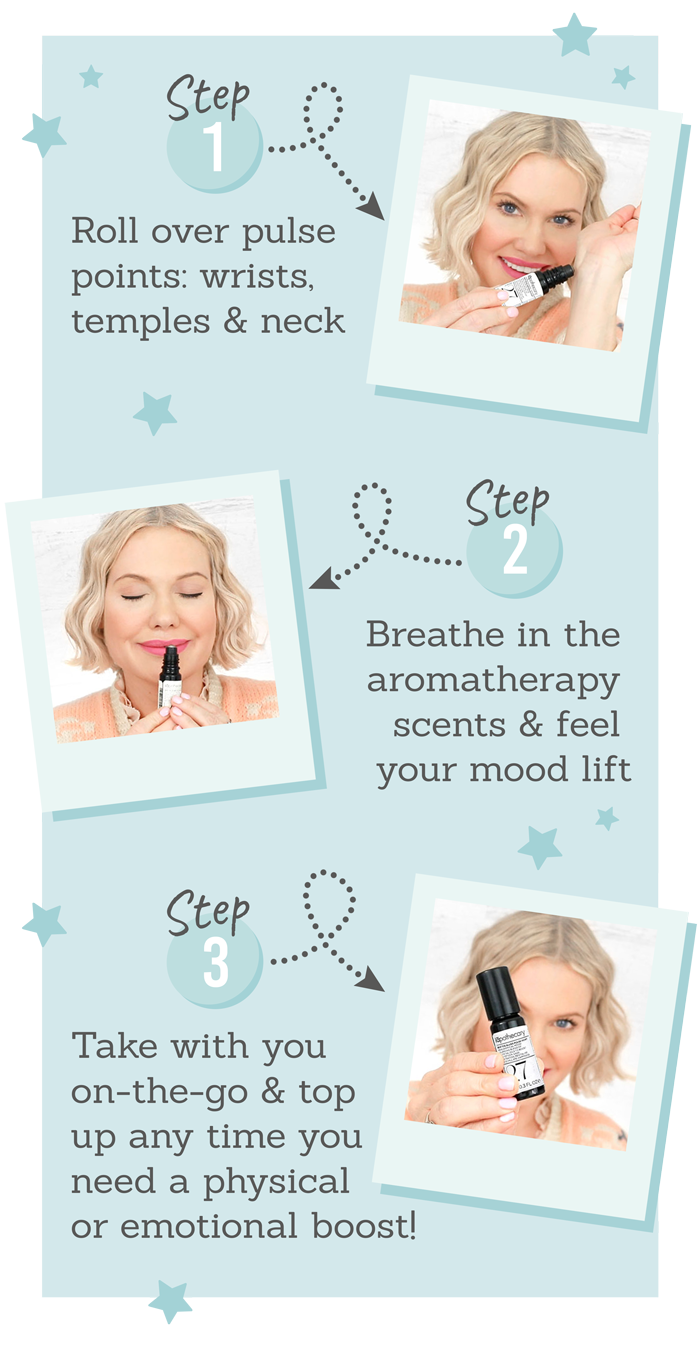 A stunning mood-balancing blend of essential oils to boost self-esteem, ease frustration, revitalize and stimulate happiness

Uplift your mind and open your heart with the help of the divinely scented Tuberose Oil

Help with releasing, self-accepting and banishing negative energies thanks to healing Petitgrain Oil

Balance your energy, stimulate more happiness, nourish creativity and help ease frustration with calming Rose Geranium Oil

Clary Sage supports an inspiring, revitalizing boost & increased self-esteem and mental strength

Number 27 in Numerology boosts a belief in yourself and encourages you to listen to your intuition

This organic essential oil is therapeutic, uplifting, releasing and self-accepting

The ingredients used by Ilāpothecary are certified by: Soil Association, USDA, IBD, Ecocert and are free from Petrochemical and harmful ingredients
About the brand: ilāpothecary
ilāpothecary is an award-winning British brand lovingly handmade in a barn in the Cotswolds. They offer innovative herbology, naturopathy, Phyto-actives & homoeopathy products infused with powerful remedial ingredients. Designed to counteract urban stressors, environmental and digital pollution, mental stress, hormonal imbalance and body fatigue for the busy, modern lifestyle. The products help uplift, nurture and balance the mind, body, skin and soul and help calm the nervous system while strengthening, hydrating and healing. With an incredible 75% of emotions generated by scent, ilāpothecary believes that what we put on our skin directly nourishes and calms our heart – the centre of emotional well-being, energy and vitality. Numerical symbolism matches each product of parallel purpose.
At Beauty and the Boutique…
We love beauty and animals – so you always know the products we sell are never tested on animals.
I hope you love using this ilāpothecary - Beat The Blues Pulse Point as much as I loved hand-picking it for you!
Need more help?
Should you need more help with your new ilāpothecary - Beat The Blues Pulse Point, be sure to get in touch with us 👉 here, we'd love to hear from you!
Show us your selfie!
We love seeing how you like to use your ilāpothecary - Beat The Blues Pulse Point Send us your selfie wearing your new purchase 👉 here and let us celebrate you!