BATB079_2 tips to calm a busy and stressful life
Are you rushing around, constantly feeling overwhelmed with all that you have to do, with a million tasks running through your mind whilst you struggle to remember everything you have to do? 🤯
Life can be stressful, can't it?!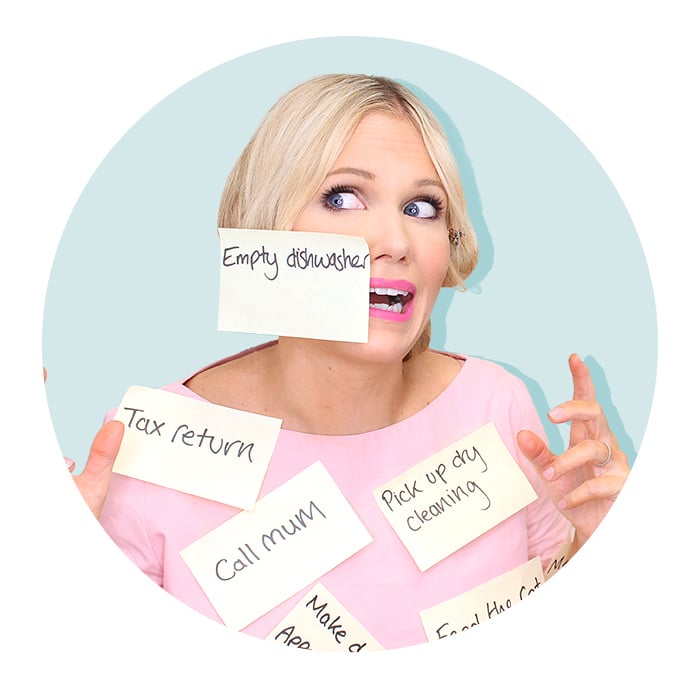 I've been researching better ways of how to tackle overwhelm.
I've put this research into practice and today, I'm really pleased to share with you what's been working for me - in the hope that it works for you and your life too! 🙌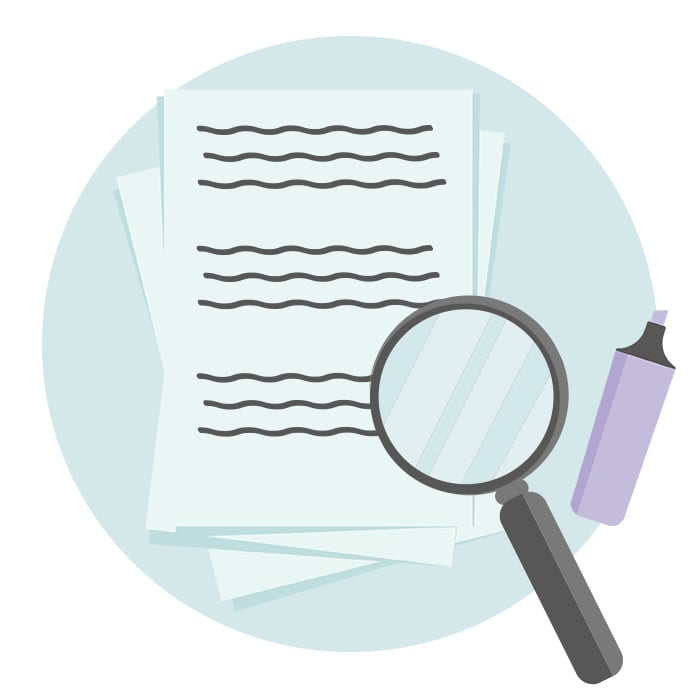 Confession: I'd be lost without my daily to-do list! 
I write mine at night for the following day, so that I can effectively 'brain dump' before going to bed without a million things running through my mind - this helps me sleep so much better 😴
Plus, having a to-do list means I know exactly what I need to achieve the next day as soon as I wake up – so no need to engage my brain first thing in the morning! 📝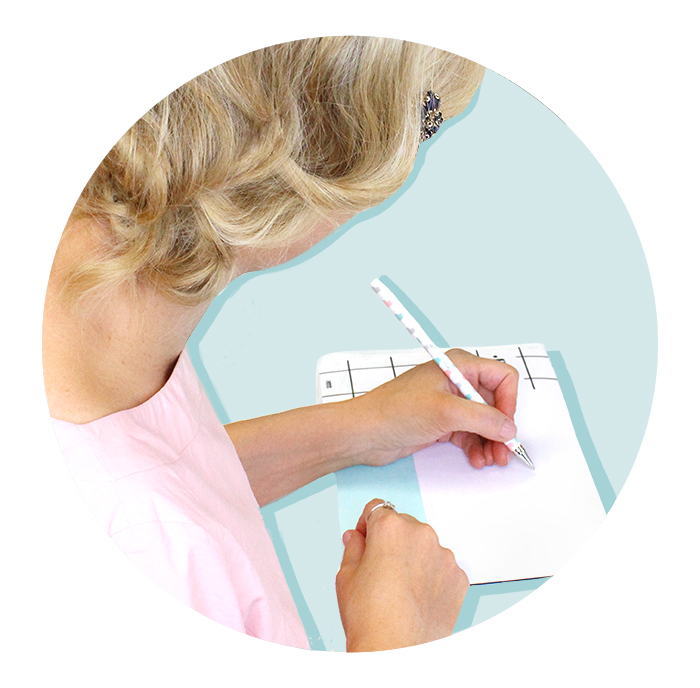 I'm going to share with you a 'scientifically-proven' way to write your next to-do list!
This method has been tried and tested by scientists to be the most efficient way to organise your days for a stress-free life 😊
Read on to learn the tricks 💡
Step 1
• 'Brain-dump' on paper (writing things down is therapeutic) all of the tasks you need to complete.
• You may find it easier to compile several lists (for example, personal, household, and workplace)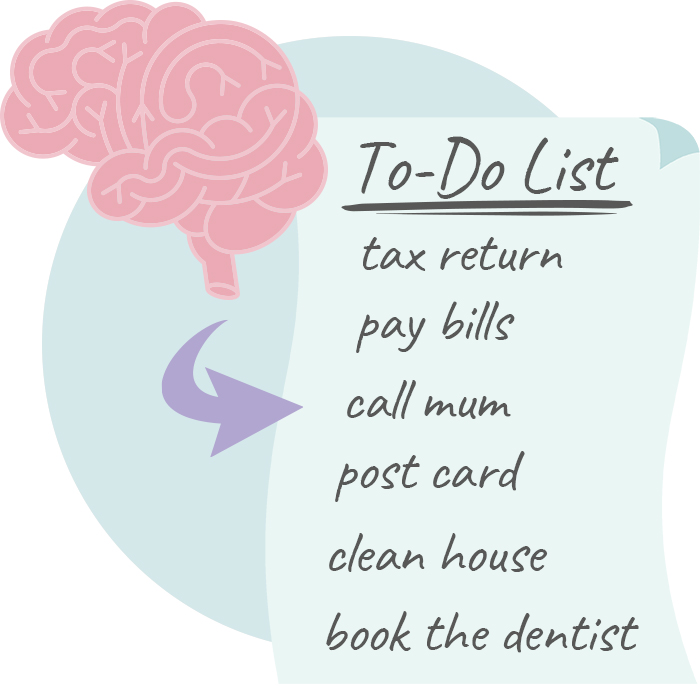 Step 2 
Run through your list of tasks allocating numerical priorities like this:
1 = urgent task
2 = important task but not urgent
3 = completion of task would make your life easier
4 = task needs to be done at some point but not urgent yet
For example: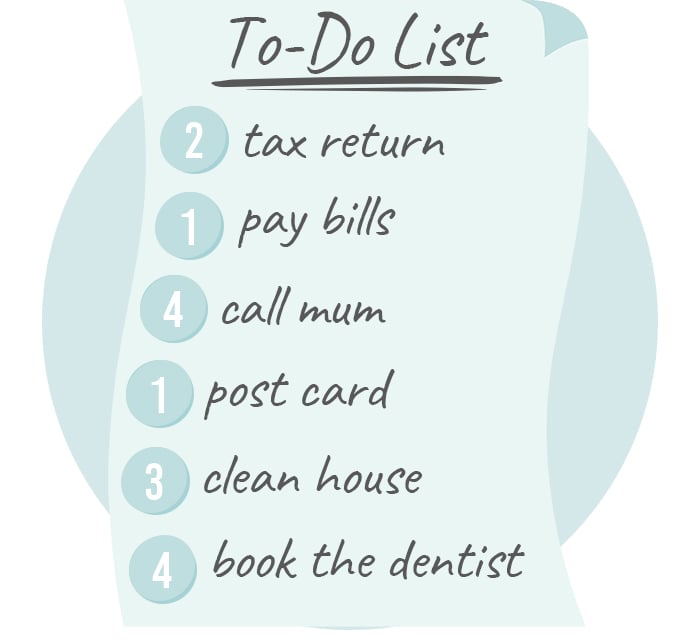 Top Tip!
If too many tasks have a high priority, run through the list again and demote the less important ones.
Step 3
Once you have done this, rewrite the list in numerical order 🔢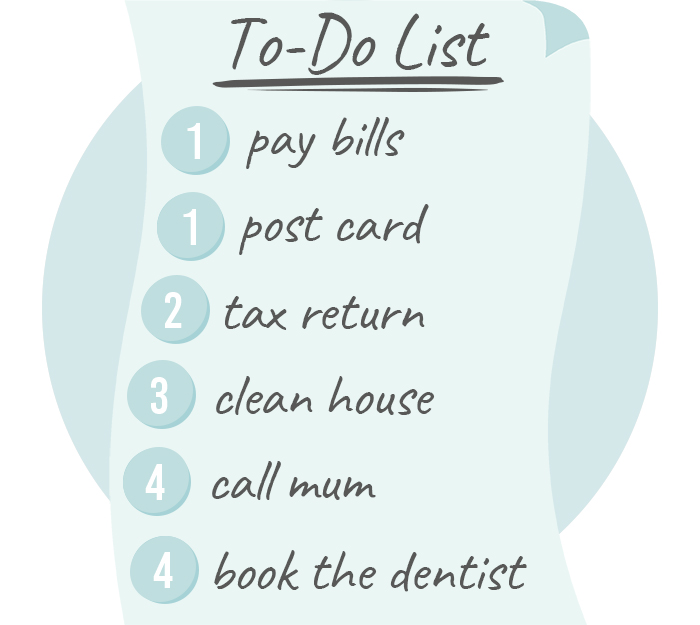 Knowing the difference between 'important' and 'urgent' activities will help you overcome the natural tendency to please others.
Focus on the activities essential to making your life easier first and then focus on others.
Putting yourself first doesn't mean that you're selfish or that you won't take care of others, it just means putting your needs at the top of a list. When your needs are met, you'll feel stronger and more empowered to help others! 💪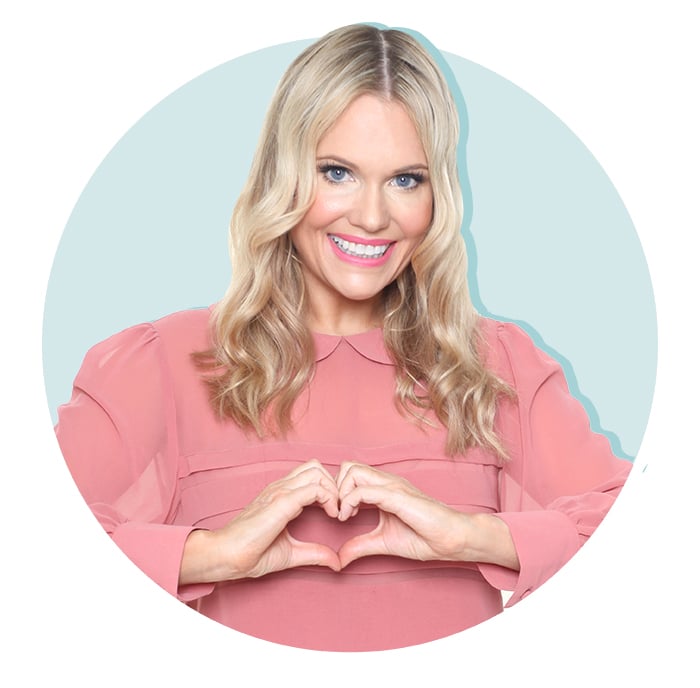 Using your list is easy – work your way through it in order, dealing with the 1s as a priority task first, then the 2s, the 3s, and 4s.
As you complete each task, tick them off or strike them through, whatever gives you the greatest satisfaction! ✔️
Spending a few minutes at the end of the day organising tasks on the list for the next day helps you relax your mind and get a good nights' sleep, and means you're not worrying about everything you have to remember! 🛏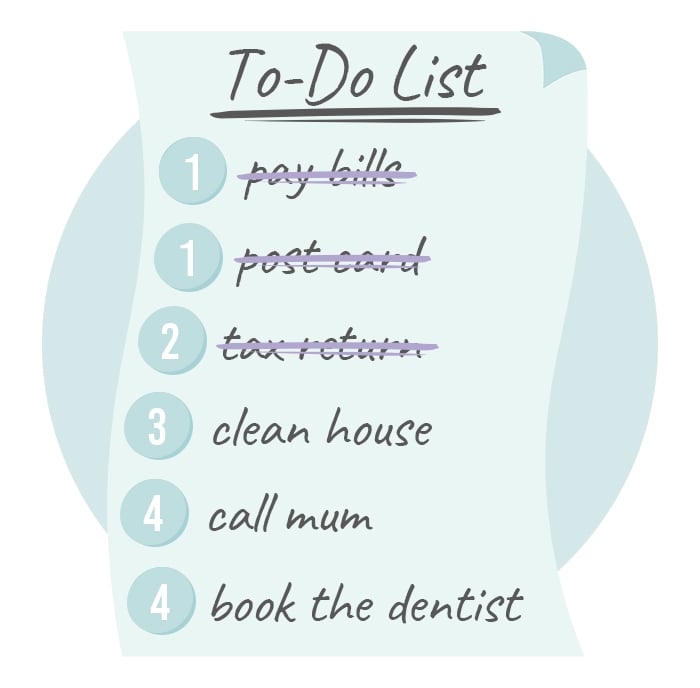 You are not an unlimited resource.
You have a certain amount of head space, time and energy, if you're really busy, feeling overwhelmed it's time to start saying 'NO' 🙅‍♀️
The word 'NO' is very powerful – and can be a positive word in your life!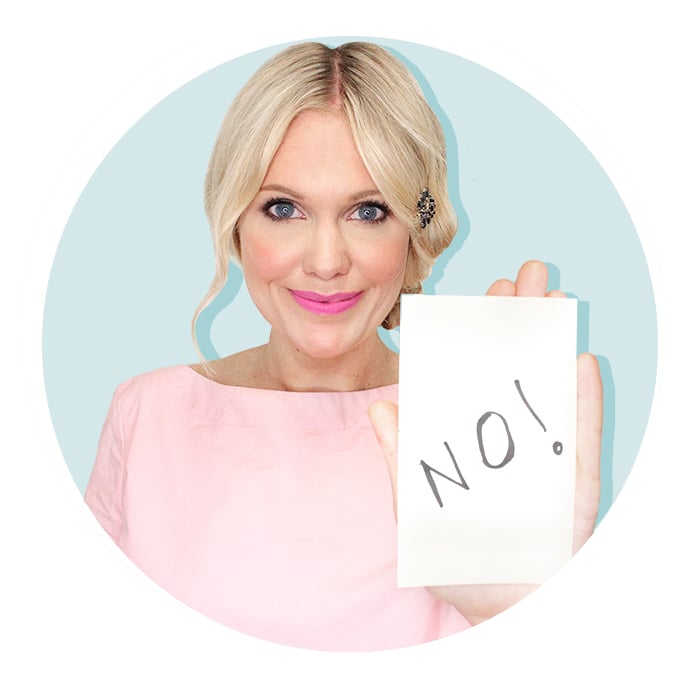 People make requests of you because they trust you, and they believe in your capabilities to help 💪
So, see it as a positive and thank them for thinking of you. Don't worry; this doesn't need to lead to a 'YES'!
Remember – you're not rejecting the person, just declining the request ✉️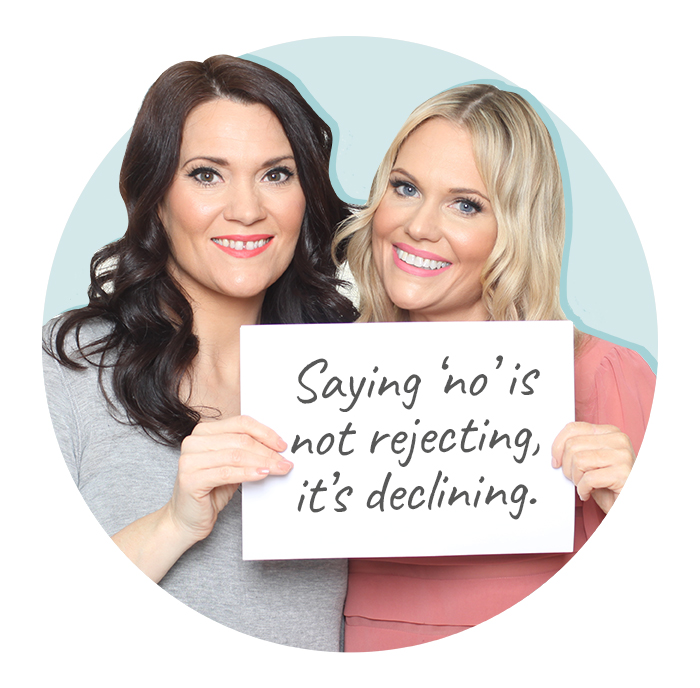 So, be gracious, thank them for asking you, and then go onto explain in a polite, warm and friendly way why you're unable to do their request this time.
Perhaps even offer them an alternative solution?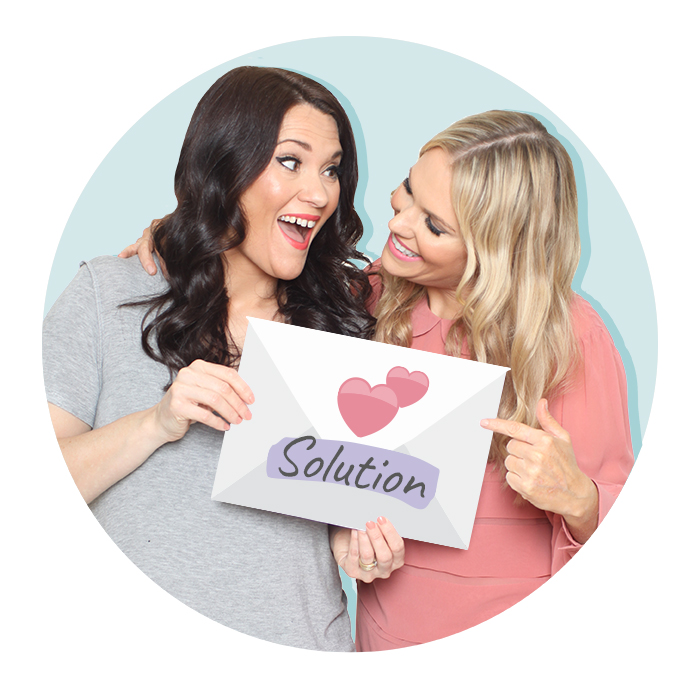 Saying 'NO' can make you feel guilty at first, but it's the fast-track to earning respect, being more productive, prioritising you and your loved one's needs, and determining healthy boundaries ✨
Practice how you say 'NO'. It could go something like: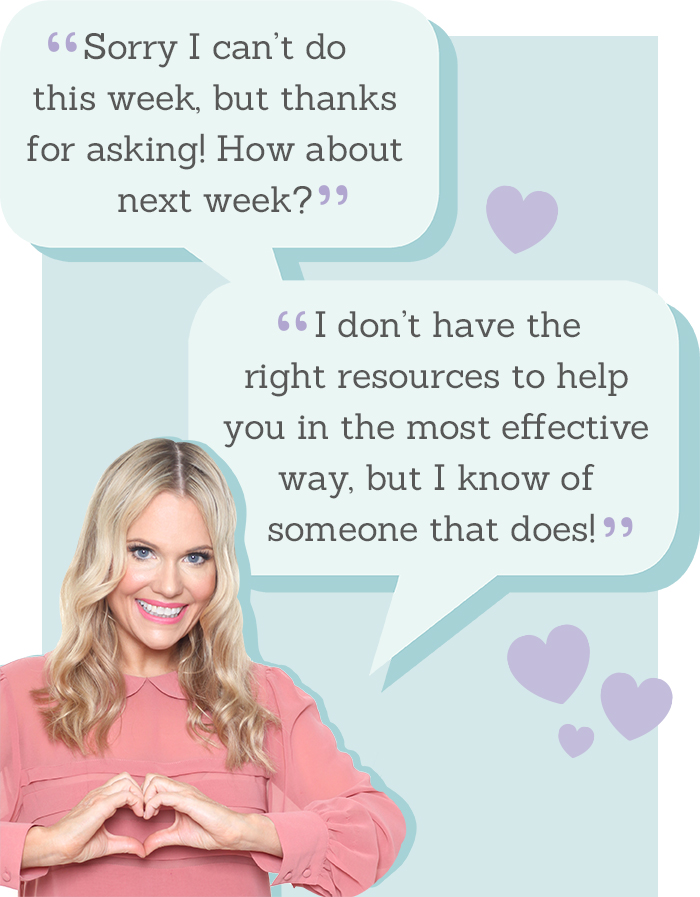 It's expected that every time you say 'NO' 'to someone or something, a part of you might cringe with a knee-jerk reaction 😖
But if you flip this situation, you don't automatically think less of someone else for declining your invitation, do you?
I'm sure you don't! Instead, you respect people who own their boundaries.
Saying 'NO' is a sign of self-empowerment! Once you start viewing a 'NO' as a response to the request itself, not the person, the anxiety of hurting other people's feelings will fade and you'll gradually feel more confident in yourself 💪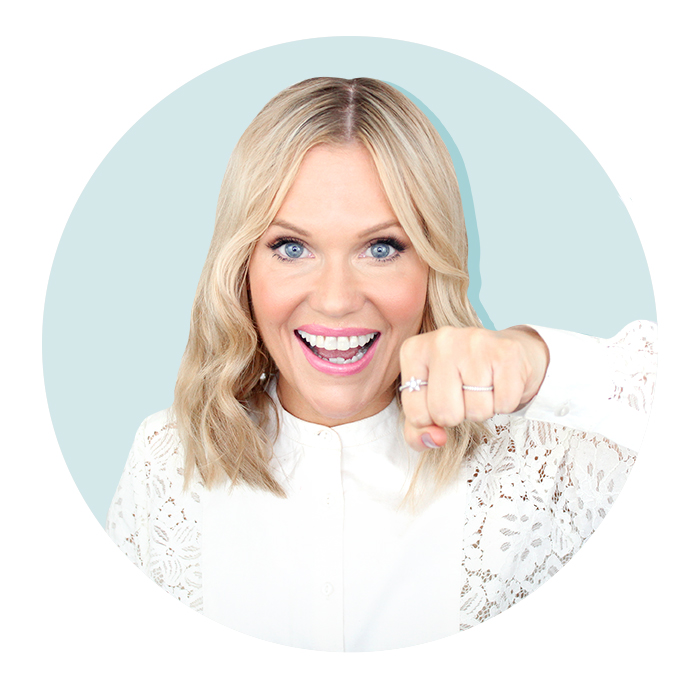 Today, gift yourself the time at the end of the day to make your list and tomorrow start practising saying 'NO'! 
It's time to get the balance back in your life! ⚖️
I hope my tips have helped you recognise what's essential, how to prioritise, and why saying 'NO' can be a good thing!! 🙌