Lord & Berry - Lipstick Crayon Trio & Sharpener
Lipstick Crayon Trio & Sharpener
This exclusive lip crayon set is a must-have for women seeking chic lip colours that promise to go with everything in your wardrobe…
… most stylishly and effortlessly!
Lord & Berry Lipstick Crayon Trio
Super soft, creamy, hydrating and with an intense colour pay-off…
… three statement (yet oh-so wearable) lip colours.
What makes this trio so unique?
Exclusively hand-selected for you, the three statement shades in the Lipstick Crayon Trio are wearable and universally natural tones that flatter everyone!
So, get ready to experience the best of both worlds with two matte colours (to keep your look current and on-trend!) and one satin-finish crayon (for that timeless look).
Plus, you get the perfect sharpener for these chubby lip crayons, too so that you can keep this Lipstick Crayon Trio in tip-top condition at all times.
Lipstick Crayon Trio set includes:
Two matte shades, one satin-finish shade and the perfect sharpener to keep them in check!
Shade: 'Bouquet' Creates a matte velvety finish with soft and smooth vivid colour.

Shade: 'Intimacy' The satin-finish of shade: 'Intimacy' glides on the lips with an intense colour payoff and a smooth sheen.

Shade: 'Prelude' Also gives a matte, soft & velvety look to lips with gorgeously rich colour.
These universally flattering shades all give lips a smooth and silky texture that glides on effortlessly, resulting in a seamless, glamourous yet natural-looking lip with long-lasting coverage.
What will be your favourite shade?
And that's not all…
This innovative Lipstick Crayon Trio gives you an excellent colour payoff unlike any other – and the intense, long-lasting shade not only looks great but feels good too.

And why not try using Lord & Berry Lipstick Crayon Trio on your cheeks too, for an instant lift to your complexion!

The no mess, no fuss application is both soothing and softening to your pout (and cheeks!) and glides on easily and oh-so smoothly!

The perfect combination of lipstick and a lipliner…with a complimentary lip pencil sharpener is to keep your lip trio like new!

Keep your lips looking their finest with the exclusive Lord & Berry Lipstick Crayon Trio!

This set will tick all your lipstick boxes (and more)!

Three chic and wearable shades that stay fresh and creamy, keeping your lips looking their very best!

Hydrating and long-lasting to nourish your lips and keep them looking and feeling soft, moisturised and smooth thanks to the waxes and oils in the formulation

Easy to carry along and paint on the go for added convenience thanks to the chunky design that's easy to control with a tapered point for accurate and precise application – no need for lipstick brushes!

Can be enjoyed on both lips and cheeks to give you a complexion makeover and for complementing lips and cheeks

Smooth and silky texture that glides on effortlessly and providing seamless, long-lasting coverage

Easy to maintain thanks to added pencil sharpener included in the set, so you can always ensure precise application each time
About the brand: Lord & Berry
Lord & Berry is a boutique Italian fashion house, that has revolutionised makeup into a vital fashion accessory since 1992.
Dedicated to creating style, Lord & Berry has been a firm favourite backstage during Milan and Paris fashion weeks for years.
Using only the highest quality raw materials and hypoallergenic ingredients, they combine modern textures and contemporary colours into premium products.
At Beauty and the Boutique...
We love beauty and animals – so you always know the products we sell are never tested on animals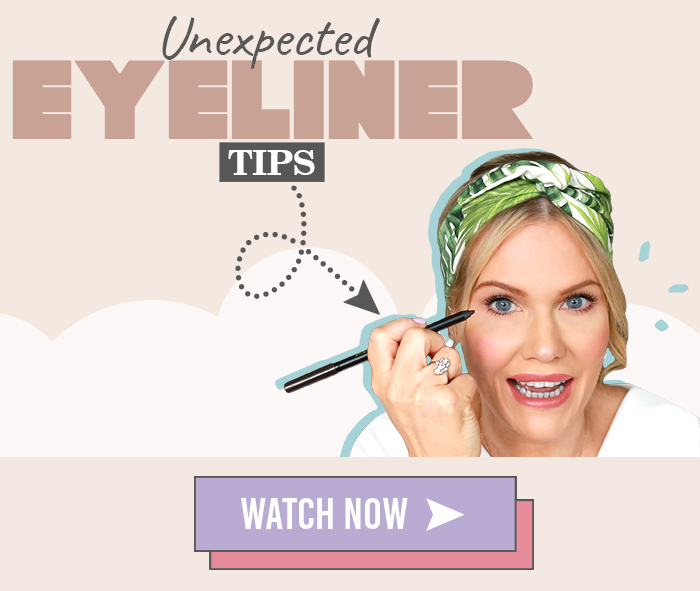 I hope you love using this Lord & Berry - Lipstick Crayon Trio & Sharpener as much as I loved hand-picking it for you!
Need more help?
Should you need more help with your new Lord & Berry - Lipstick Crayon Trio & Sharpener, be sure to get in touch with us 👉 here, we'd love to hear from you!
Show us your selfie!
We love seeing how you like to use your Lord & Berry - Lipstick Crayon Trio & Sharpener Send us your selfie wearing your new purchase 👉 here and let us celebrate you!