BATB132_Always find you have nothing to wear? Do this!
When you open your closet, are you filled with this sudden pang of dread:
"What on earth am I going to wear today…?!!" 
It's not the lack of clothes, perhaps, but rather the lack of inspiration that makes us reach for that same old thing week after week… while the rest of our wardrobe remains virtually untouched 🙅‍♀️
No matter how many clothes you own, most of us rarely wear more than a fraction of our closet! 🤭
That's why it's high time to get your creativity flowing and start to shop your existing clothes…
…one hanger at a time! 🌟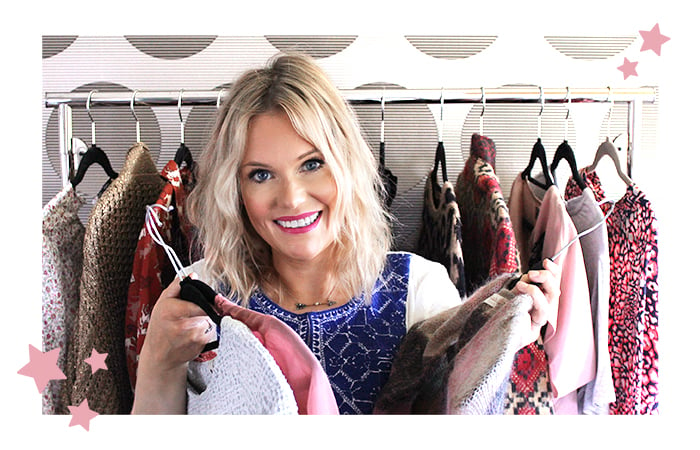 The simple 'hanger challenge' concept!
Just find a date in your diary to go through your closet, taking out all your clothes, and simply put them back in with the hooks on each hanger facing 'outwards'.
After this process (when all your clothes hangers are facing 'out',), each time you wear an item just return it back to your closet but this time with the hook facing 'inwards' 👍
You'll soon start to notice what clothes you like to wear…and those you rarely touch!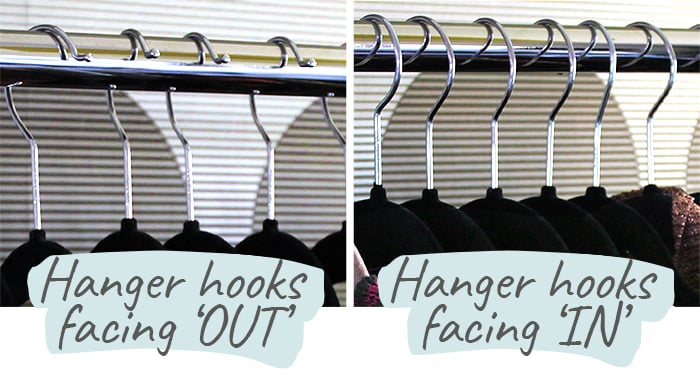 Use the results to inspire new outfits
Revisit your wardrobe in one month to examine the results!
Those clothes that still have the hangers facing 'outwards' mean that you haven't worn them all month long! 😬
Your challenge (should you choose to accept it!) will be to wear one item from these 'unworn' clothes every day for a week – this will make you rediscover old favourites and can inspire whole new looks without spending a penny! 💖
1

Make time: you just need a couple of hours 'me' time.

2

Go to your closet and take out all of your clothes… trust me, you'll thank me next month!

3

Turn the hooks 'OUT' on your hangers, and put all your things back into your wardrobe.

4

Every time you wear an item, put it back with the hook facing 'IN'.

5

Make a note in your diary one month from turning the hangers 'OUT'. When that months Is up, revisit your closet to see the results.

6

Now for the FUN part! Challenge yourself to wear a different item every day for a week from all those clothes with the hangers still facing 'OUT'!

7

Repeat this process at least once a year to help you get the most out of your existing wardrobe.
Why it's important to follow all 7 steps
By following these seven steps, you'll easily remember what clothes you tend to wear most, and it forces you to start wearing those clothes you might have forgotten all about – breathing new life into old favourites! 👚💕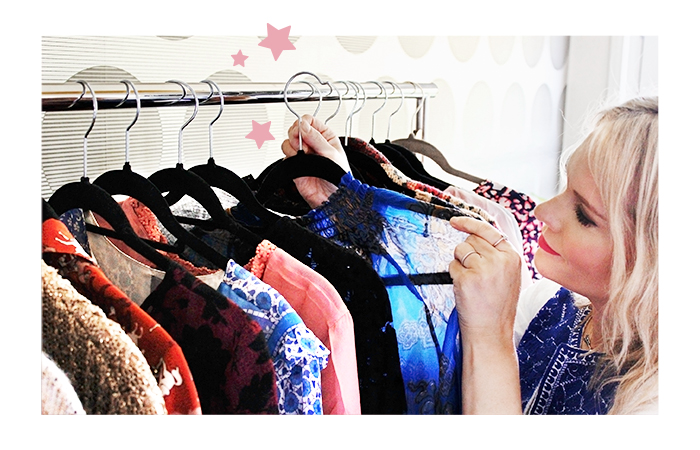 Why this works!
By doing this 'Hanger Challenge', you'll discover what clothes you wear frequently, and those clothes you never even touch 🙄
And for all those items that you really will never wear, just donate them to someone who will! 💖🌟
You'll not only free up some closet space, but you'll also feel good that someone else is enjoying the clothes you always felt guilty about not wearing!
I hope this fun 'Hanger Challenge' has inspired you to ruffle up your daily outfits and add a little touch of variety to your look…
…after all, playing dress-up should never, EVER end! 👗✨