BATB231_Doing this with trees lowers stress
What if I told you there was a way to bathe (without removing any clothing!) that is proven to increase your wellbeing and happiness? 😍
And it's so easy!
This type of bathing doesn't involve stepping into a bathtub…
…but instead, stepping into a forest and bathing your senses, for wonderful mental and physical benefits! 🌳
What is Forest Bathing?
Forest bathing is an ancient custom that originated in Japan.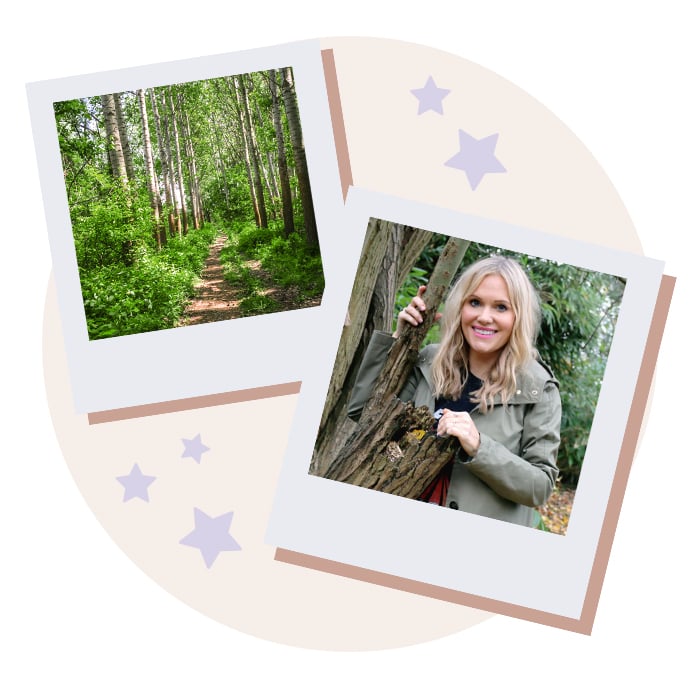 It's the practice of being around trees and completely immersing your senses in the natural environment.
Simply taking in the beautiful sights and breathing in the essential oils released by the trees 💖
It's a simple form of meditation!
The idea is to stand still amongst the trees and allow yourself to be fully absorbed by your surroundings – not thinking about anything or being distracted by devices.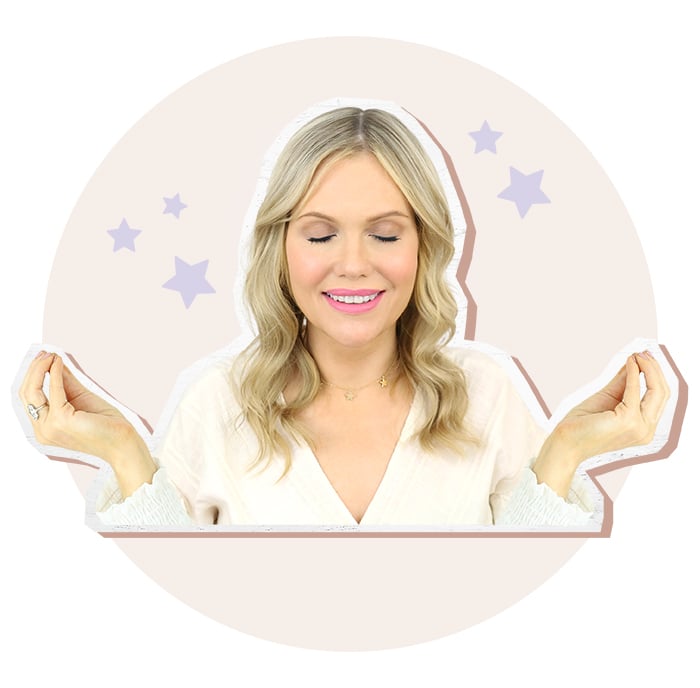 It's a simple form of meditation that allows you to focus on all of your senses rather than your thoughts…
…and it's a quick escape from the chaos of everyday life! 🧘‍♀️
Best of all, you will notice the positive effects of forest bathing after only 20 minutes!
Don't live near a forest? ...No problem! 
Even spending time near a single tree and breathing in the air surrounding it is said to have calming, beneficial effects 💖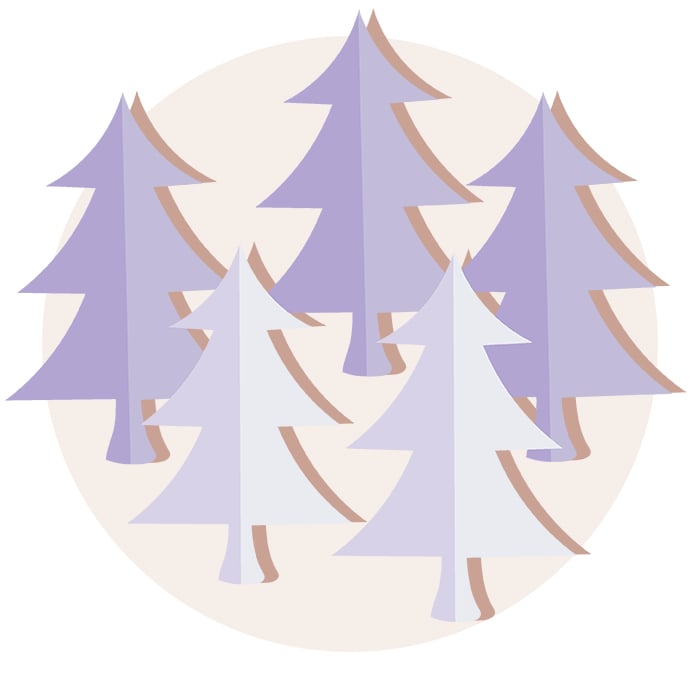 Try spending a quiet moment by the trees in your local park.
Or if you have a tree in your own garden at home, spend a few minutes here breathing in the fresh air! 
Long-lasting effects...
There is scientific proof that experiencing even a single exposure to trees during the day increases mental wellbeing… 🧠
…with effects that can last up to seven hours!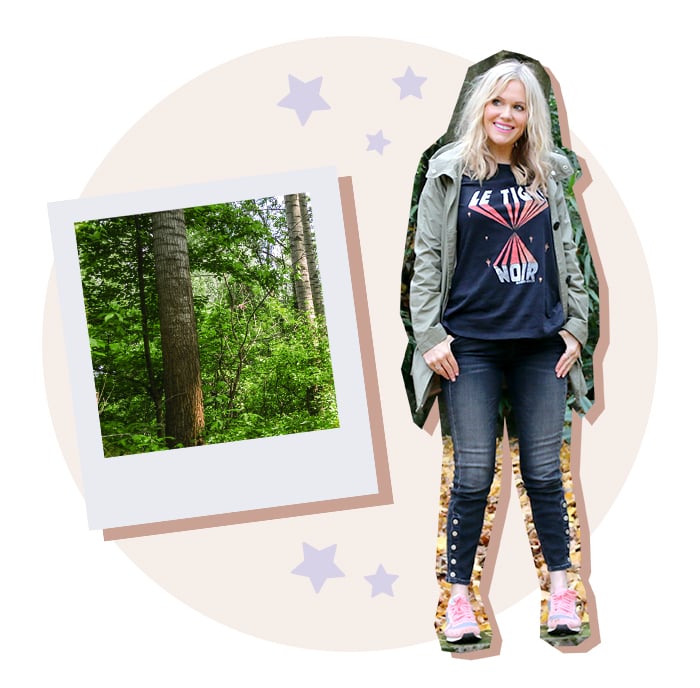 Can you try being around trees while walking the dog?
Or maybe go as a family outing on the weekend? 
Stroll away from stress!  
Forest bathing reduces stress and increases our 'happy hormone' oxytocin…🌞
…meaning spending times in the forest can be beneficial for both the mind and the soul.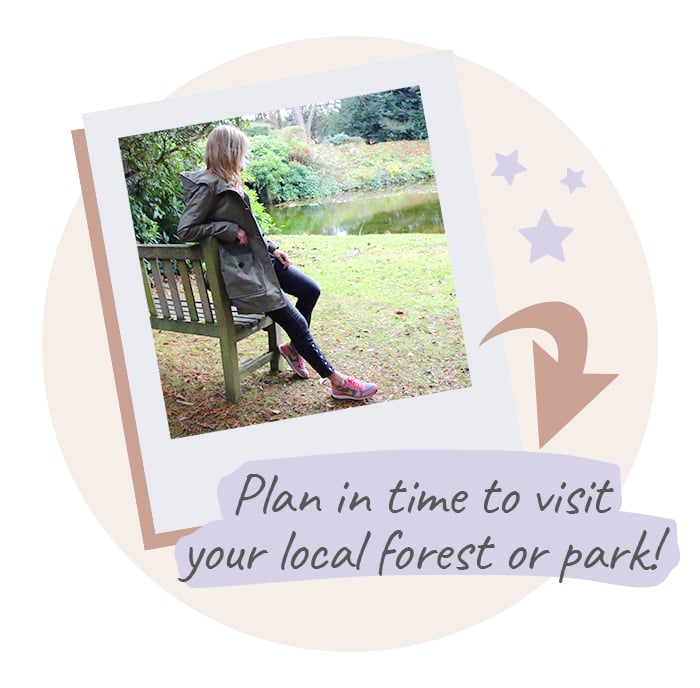 It's so important to allow yourself a bit of time out, so this is a great activity to work into your routine and take a break from daily stresses.
Boost your health! 
Evergreens such as Pines and Conifers release essential oils which have been proven to stimulate our virus-fighting cells and strengthen our immune system 🌲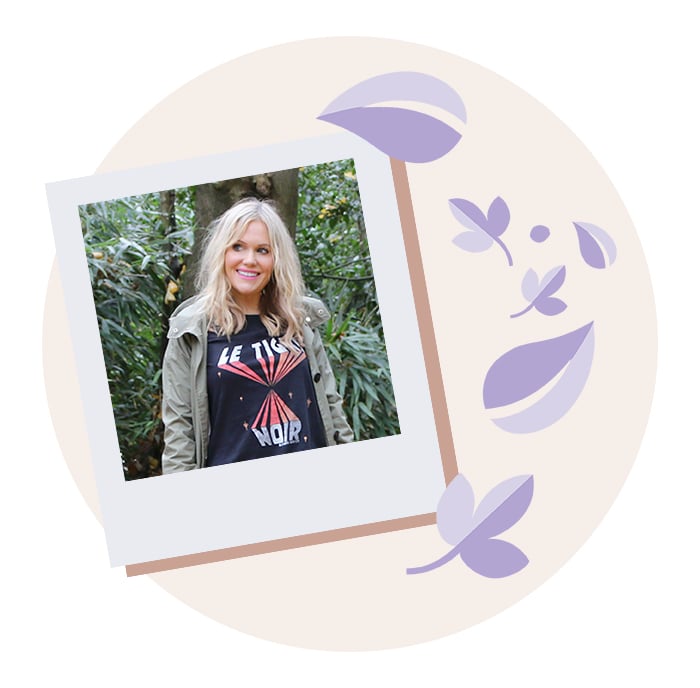 This means that not only does forest bathing offer an escape from life's daily stresses and anxieties …
…it can also offer health benefits like lowering blood pressure and helping sleep! 😴
Give it a go!
Don't just take my word for it, why not take a trip to the forest this weekend and give this a try?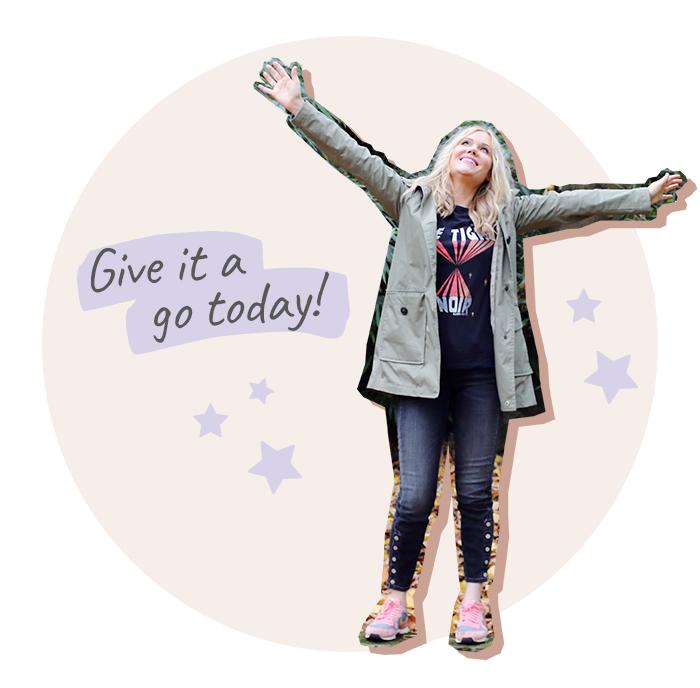 I can't wait for you to experience this and feel the benefits for yourself.
Taking a break is essential - and this is an easy, refreshing way to do it! ✨

1

Give yourself a digital detox and break from distractions by leaving behind your phone, camera and music

2

Leave behind any expectations and simply let your mind wander freely

3

Breathe in for a count of 4, and out for a count of 7 to calm your entire nervous system

4

Notice what you see, hear, smell and feel - focus on each of your senses fully and take your time

5

If it's cold, wear clothes that make you feel snug and comfortable.
I hope I've inspired you to try forest bathing, maybe give it a go this weekend?
I think you'll be pleasantly surprised by the effects!