BATB103_This will double the space in your wardrobe
My passion for clothes started long before I became a professional stylist and makeup artist – I love how clothes can make a person feel! 💕👗
I don't know about you, but I'm a clothes hoarder, this has become more of a problem over the years, as I have limited storage and closet space.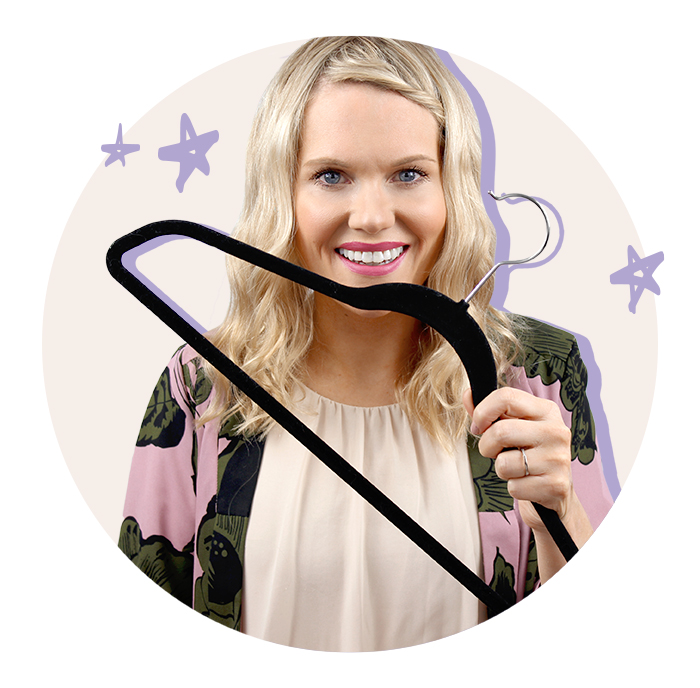 A great tip that I implemented a few years back was to swap all my hangers to a thin, velour version – these are great as my tops and dresses don't slip off anymore, and they also are skinny and light which means I can fit more into a small space 👍
Then, here comes the best tip ever; it has doubled my wardrobe space!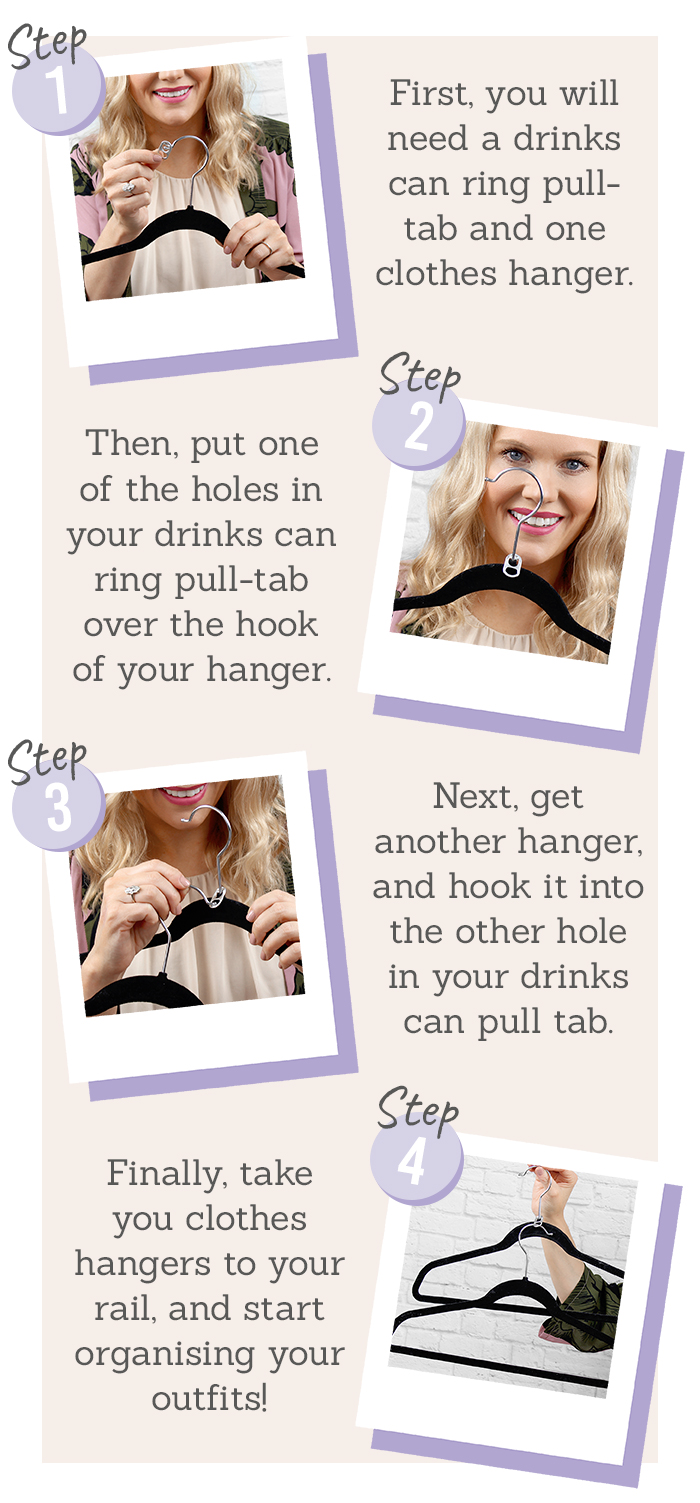 Simply use a drinks can ring pull-tab to extend each hanger and add another hanger underneath! 
GENIUS!!! 👏👏
My husband was delighted to drink a few beers, especially as it meant he'd get part of his wardrobe back! 😉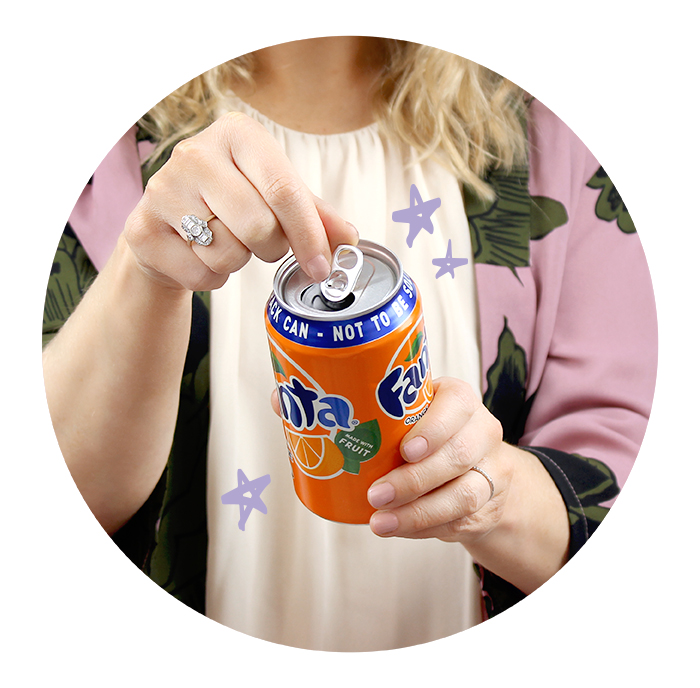 Over time I collected the ring pull-tabs and got to work re-arranging the hangers-on my closet rails, it was brilliant! I felt so much more organised 🥳
I planned outfits with tops and bottoms together in the same place, and my lightweight tops fitted two-fold in the space that only one had been in before!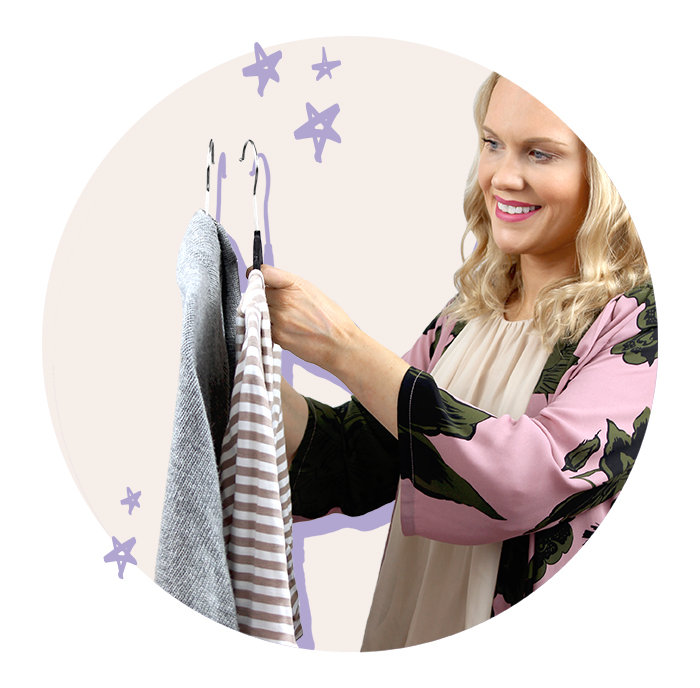 One small factor that I didn't take into consideration was the weight of all my clothes!! As I added even more to my rails from items that were in storage…
….sadly, last week my closet rail collapsed! 🤭👎
I haven't been able to take any 'insider shots' of all my hard work in my wardrobe, because I'm waiting for my husband to brave the carnage and reinforce my rails so that I can continue with my wardrobe mission!
So, please learn from my mistake and check first that your rail can take the extra weight of cramming more in your wardrobe! 🙏
Enjoy! 🌟