BATB294_How to transform a maxi dress for every season
Do you have a maxi dress you live in during the summer…
…but every other season, it simply gathers dust in your wardrobe?
Don't worry – as a pro-stylist, I've discovered a few tips and tricks that will help you wear your maxi dress all year round (even in winter!)
I love maxi dresses; they're a wardrobe staple and they are so versatile – perfect for any event and you can style them for any season! 🌦
Best of all, maxi dresses are chic & flattering on every body type, so they look amazing on everyone! ✨
Discover all my tips below on how you can wear your maxi dresses all year round!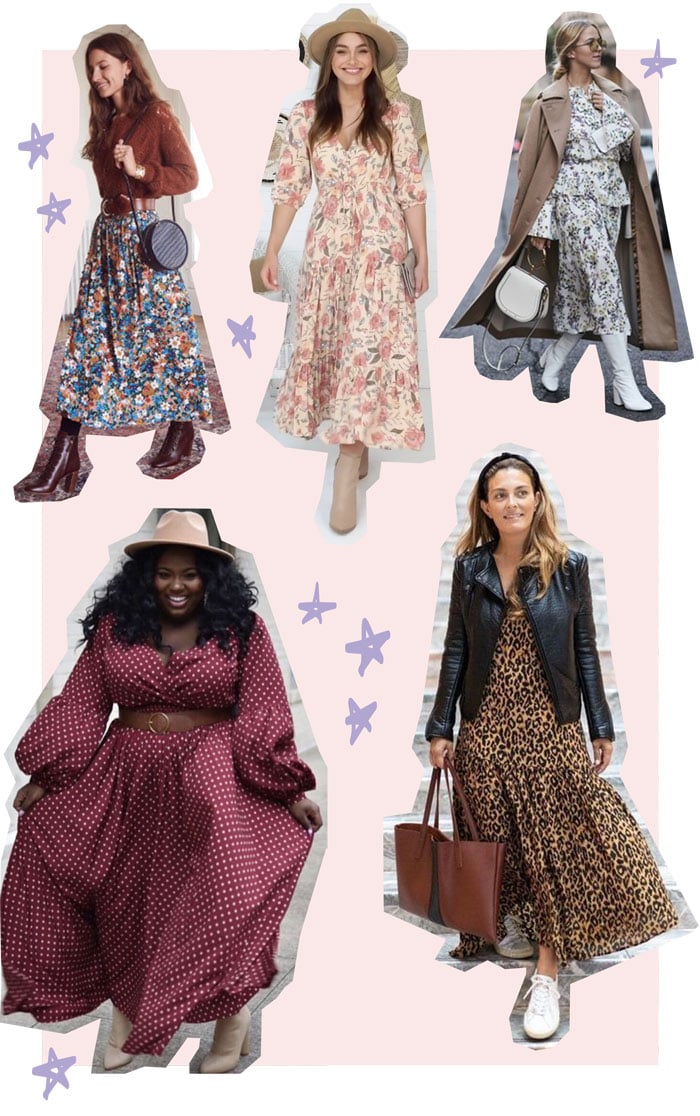 In spring, we start to see the first rays of sunshine, but the weather is still a little unpredictable, and sometimes it's super cold! 🥶
Top Tips:
To combat the changeable weather, style your maxi dress with removable layers.

You might try layering your maxi dress with a cropped biker style jacket for an effortlessly cool feel (and also to protect you from the rain!)

Add a little warmth by wearing sheer tights that match your skin tone

Bring your outfit to life by completing your look with some white high-top sneakers to make your outfit 'pop'!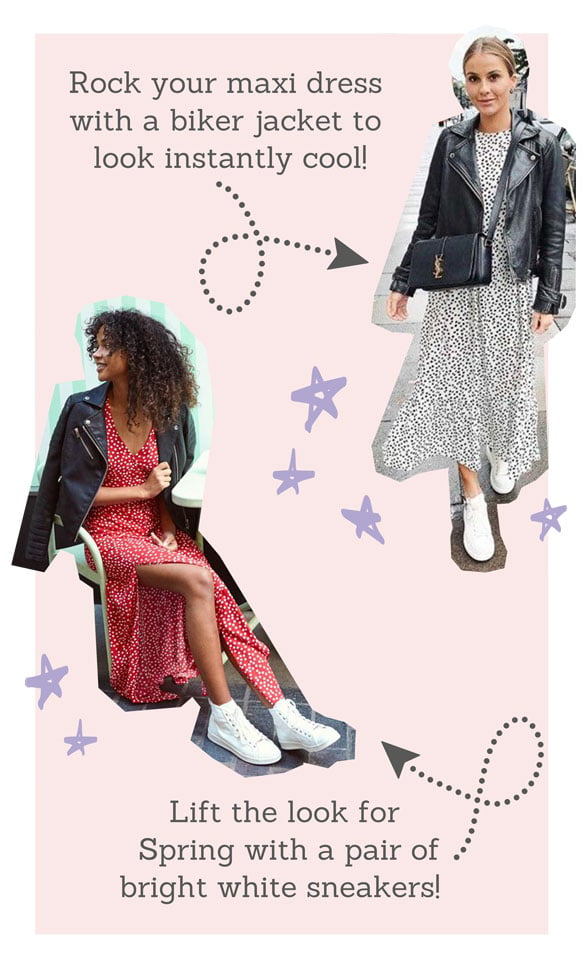 A maxi dress is perfect for summer because it's flowy and lightweight to keep you cool whilst looking pretty! 💖
Top Tips:
Maxi dresses are perfect for trips to the beach! Be sure to style yours with a wide-brimmed hat and shades for a chic look (that also keep your face shielded from the sun!)

Take your maxi dress from the beach to the bar (in under 60 seconds) by simply adding a pair of wedged heels and a clutch bag!

Lastly, experiment with the volume of your maxi dress by wearing a belt on your waist to show off your curves

When autumn/fall approaches, the weather starts to cool down again – but that doesn't mean it's time to retire your maxi dress! 🍂
Top Tips:
Pair your maxi dress with an oversized, knitted sweater to add a cozy and effortless vibe!

Add style and intrigue to your look by layering up your favourite necklaces over your sweater

Add a pair of boots to finish your look – I love wearing ankle boots for an effortlessly cool look

You don't have to wave 'bye bye' to your maxi dresses in the winter 👋
Here are my secrets to staying chic and warm in a maxi dress… 
Top Tips:
Long boots and a long coat are the quickest way to add warmth to your maxi dress whilst still looking stylish. This outfit combo is cozy yet irresistibly stylish!

You might also wish to pair your maxi dress with some thick opaque tights and a full-length slip (the slip adds warmth and helps the fabric look thicker for winter!)

Lastly, layer a warm turtleneck underneath your dress for those brisk mornings. Plus, you can wear a coloured turtleneck to complement your dress and personality!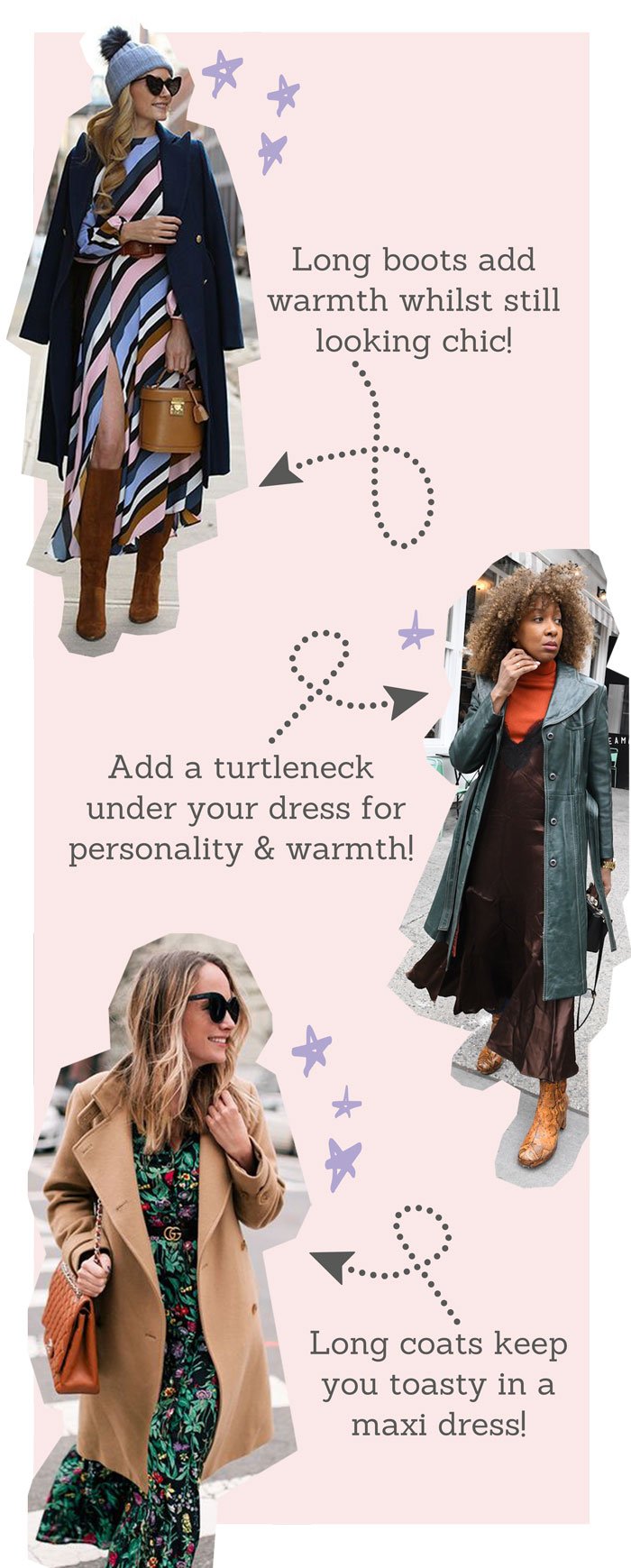 So, there you have it – you truly can style your maxi dresses for each and every season!
And feel like a style queen all year! 👑