BATB147_How to layer your tops like never before
Are you (like me!) guilty of only wearing certain clothes and neglecting a bunch of entirely wearable tops to the bottom of your wardrobe? 🙄
Perhaps they're too short in the body, have a scratchy fabric, or you're just plain bored of them?!
Well, it doesn't have to be that way! I think it's about time we bring those forgotten gems back into the spotlight where they belong! ✨
And the simplest way to do this…? LAYERING!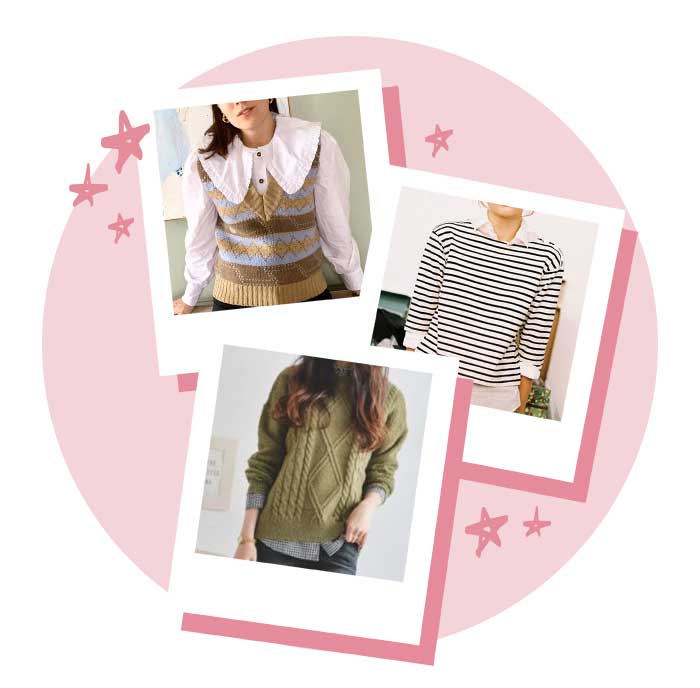 I have a few genius style tips that can make those old tops you've not worn in a while feel fresh and current again, simply by layering! 👏
Keep reading to learn my 7 top tips for layering your clothes like never before!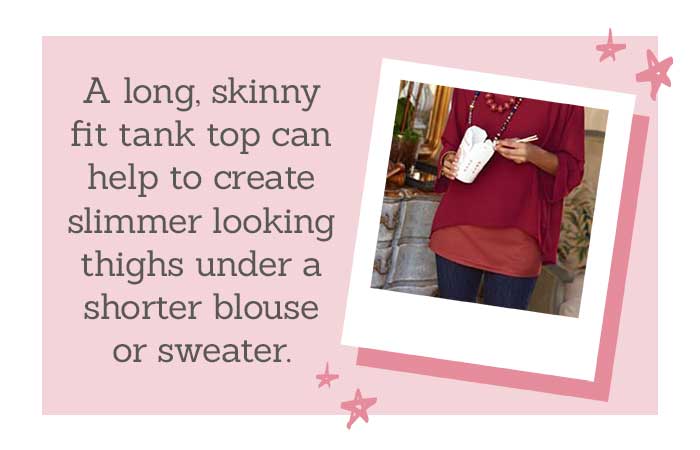 I love to layer different length tops; by mixing a long fitted top with a shorter blouse it not only looks stylish, but can also help slim line the thigh and tummy area.
By layering longer tops with crop tops, you can also enhance the look of your waist!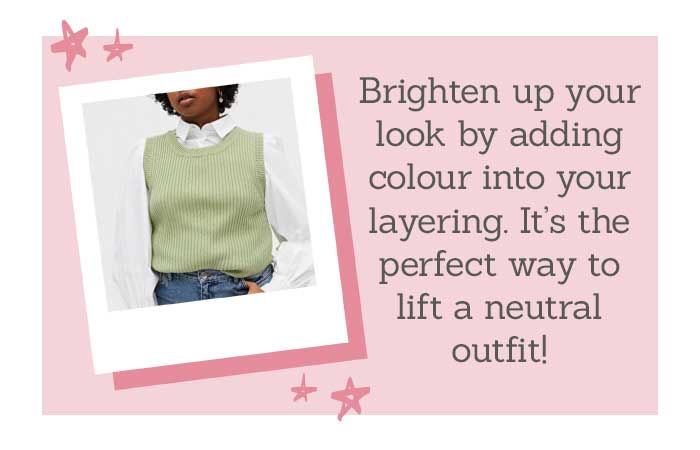 You can make any neutral clothing pop by layering it with a little colour!
Layering colourful shirts underneath your jumpers will instantly inject colour into your winter wardrobe and lift your entire look!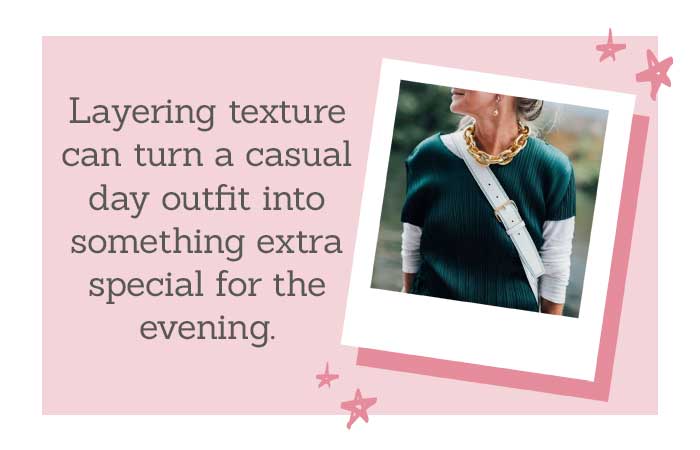 Layering different textures is an easy way to turn an outfit from now to wow!
It's perfect for transforming your neutral items into something special!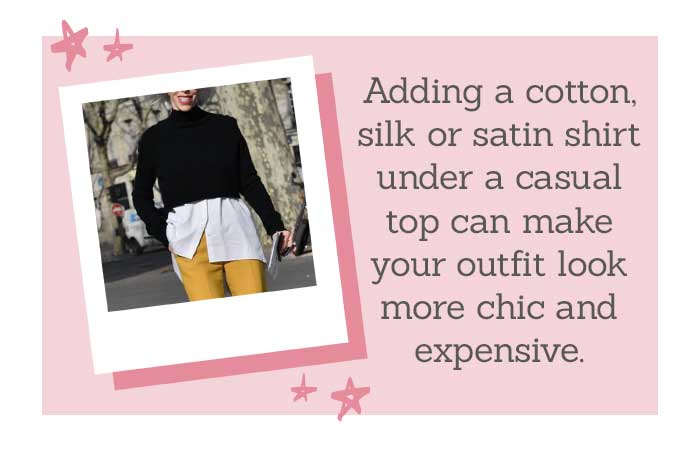 By layering smart and casual items you can make any outfit look more stylish, without looking overly dressy.
Jersey tops can be made to look a touch more stylish by layering a silk or satin shirt underneath!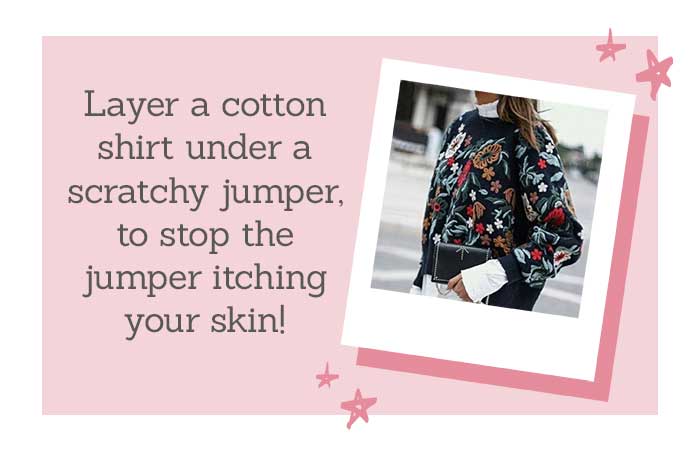 Have a sweater that's a little scratchy? – simply layer it with a cotton shirt underneath to make it more comfortable.
I love doing this with a plain white shirt, because the white collar and cuffs can make a knitted shirt look instantly more chic.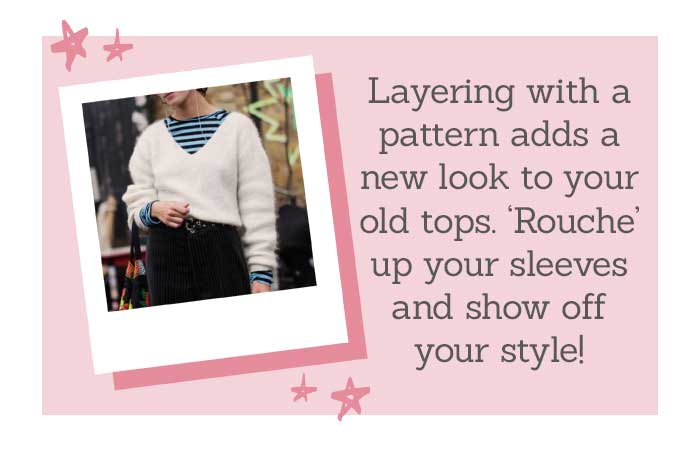 Add pattern to your plain tops to create an eclectic twist to your look! 
It looks great layering neutral items with bold patterns, like large strips or spots, to make them look more subtle. 
You can also try layering different patters together, for a bold statement look.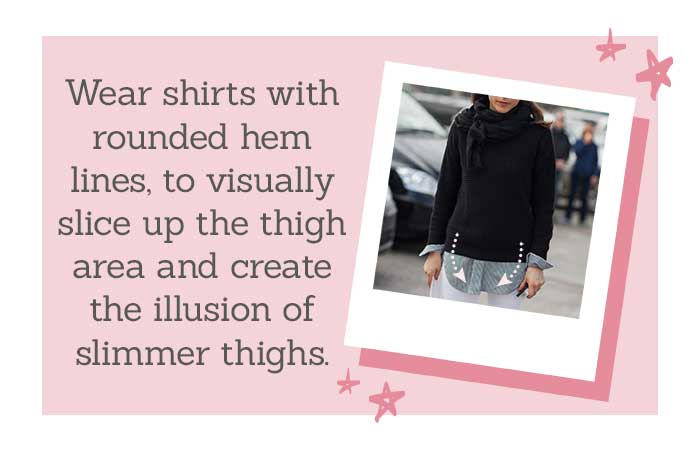 Layering a shirt that has a rounded hem looks flattering on all body types!
I love this tip when I'm wearing short tops; it always helps my legs look more toned!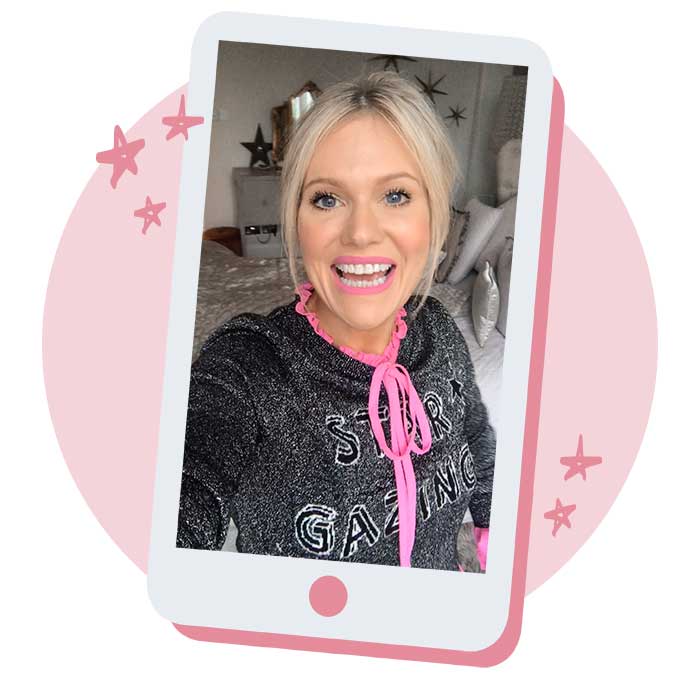 If you're a little nervous about layering, don't worry – it's always a good idea to start by layering clothes with similar colour tones (or why not try a crisp white shirt as a base – a chic look that never dates!).
Check out my advice here to help you mix and match colours together, which will also lend you a helping hand with your layers.
So, go on, ditch those wardrobe dilemmas, and get ready to step out into a new season with some creative layering 'know-how' (…and some money saved!)