BATB013_How to Slow Wrinkles Forming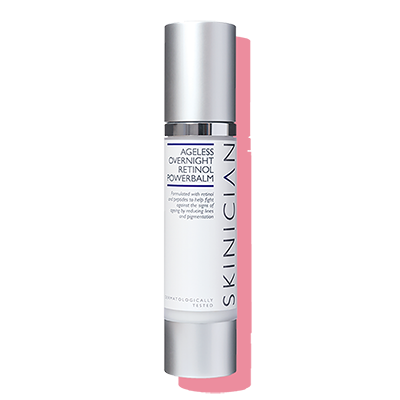 Wrinkles, shminkles!
Be sure to watch my video above 👆 where I show you two products that help soften my wrinkles.
Plus, after you've watched all my expert advice in the video, find out even more wrinkle-tackling products I use below! 💡
Fine lines and wrinkles are most commonly caused by the repetition of facial movements, including frowning, smiling, laughing - but I say; wrinkles should merely indicate where smiles have been! 
Whilst we don't want to stop moving our faces, there are other factors that play a big part in wrinkles forming. Such as: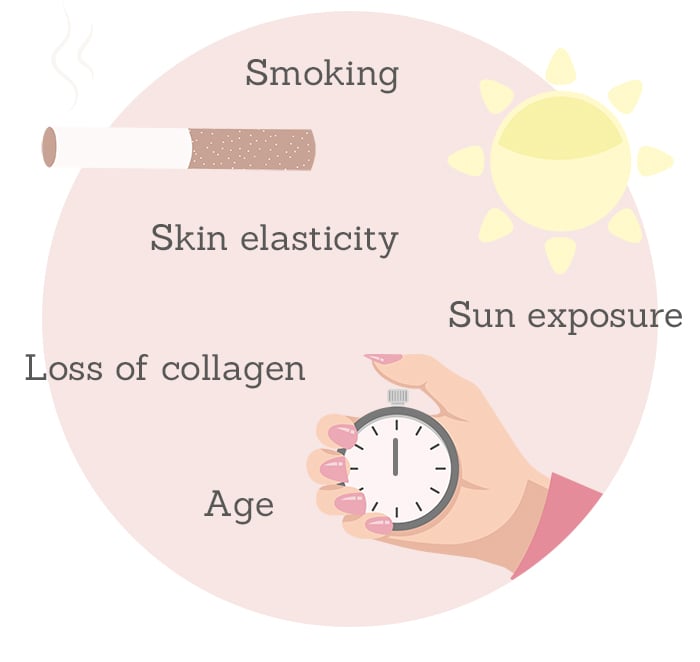 The good news is we can do something about it! 🙌
First of all, it's essential that when you shop for your skincare, you look for active ingredients that target wrinkles.
Particular active ingredients have been scientifically proven to minimise fine lines and wrinkles 👏
The active ingredients to look for:
Retinol

Niacinamide

Vitamin C

Hyaluronic Acid

Peptides

Collagen Supplements

Sunscreen
(Don't worry, you don't need to use all of these active ingredients at once - instead find the best combination or one for you over time!)
I'm going to introduce you to each of these active ingredients and tell you why they'll help in preventing and treating wrinkles! 🙌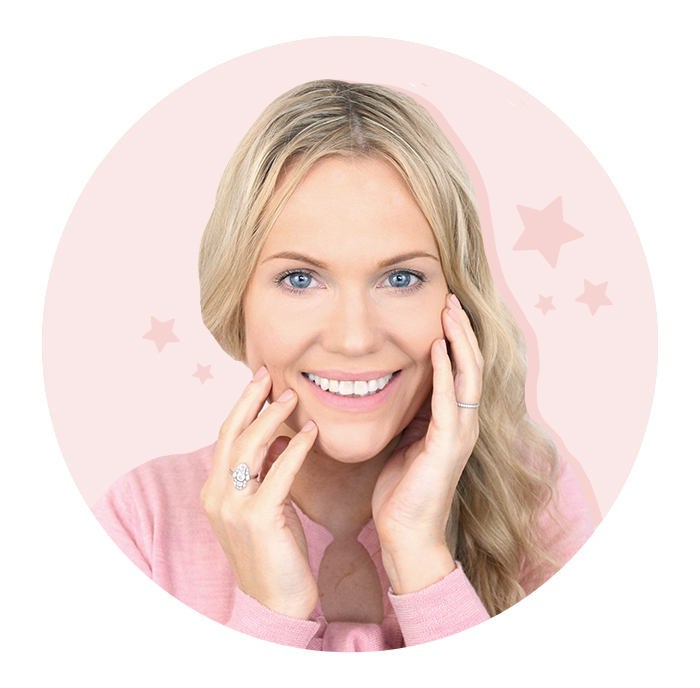 Retinol is a form of Vitamin A, an ingredient that promotes skin renewal and enhances collagen production (which starts to decline in our late 20s).
As well as lessening the appearance of fine lines and wrinkles, retinol can also reverse some of the side effects of sun damage ☀️
If you've never tried using a Retinol before, Skinician's Overnight Retinol Powerbalm is a great place to start!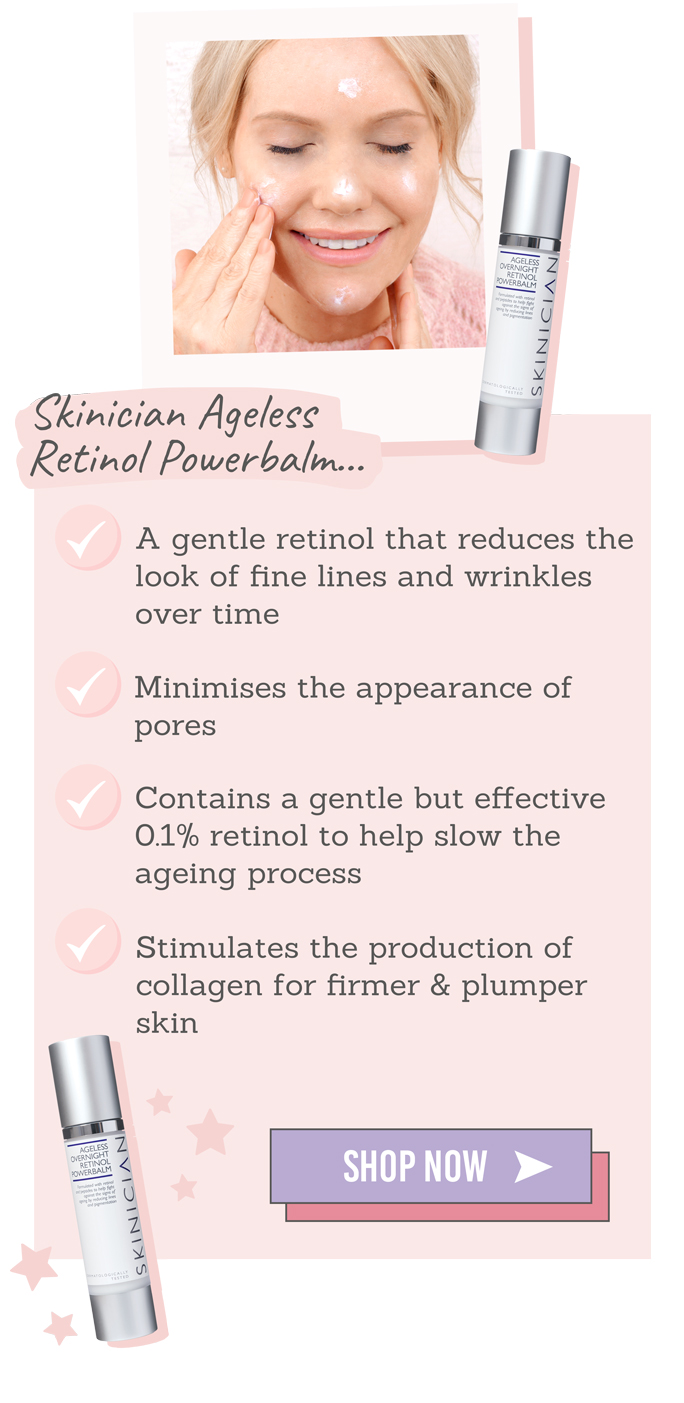 Niacinamide is a form of vitamin B3. Topical Niacinamide (meaning you can apply it to your skin) helps build cells in the skin, whilst protecting them from environmental stressors, such as sunlight, pollution, and toxins 🌎
Niacinamide also helps visibly minimise enlarged pores, improve uneven skin tone, soften fine lines & wrinkles, diminish dullness, and strengthen a weakened surface.
I love to use this NIOD Fractionated Eye Concentrate daily to target ageing around my eye area. It contains Niacinamide to help soften fine lines and reduce the dark circles under my eyes! 👁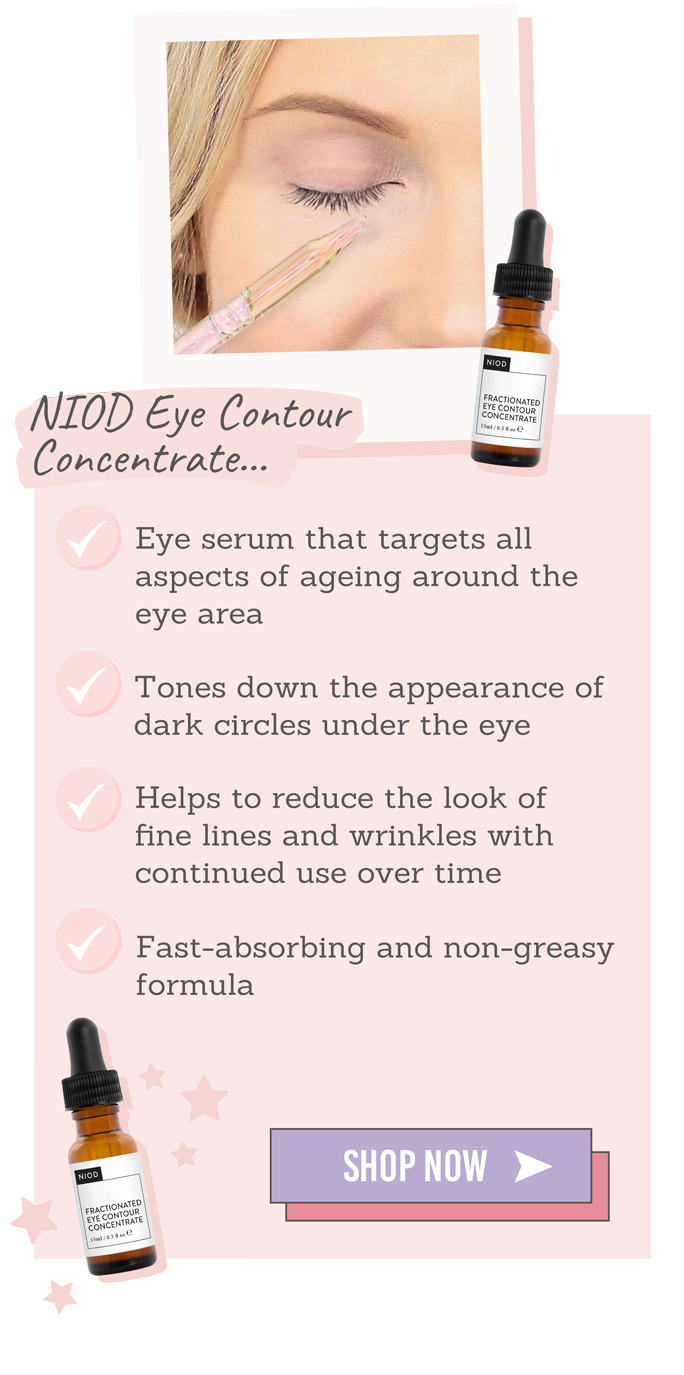 Vitamin C, also known as L-Ascorbic Acid, can protect and rejuvenate a complexion by helping it produce more collagen that, in turn, helps it remain firmer and more elastic – keeping fine lines at bay! 🙌
It can also instantly brighten skin, help even skin tone and It also works to help shield the skin from free radical damage caused by environmental aggressors 🌎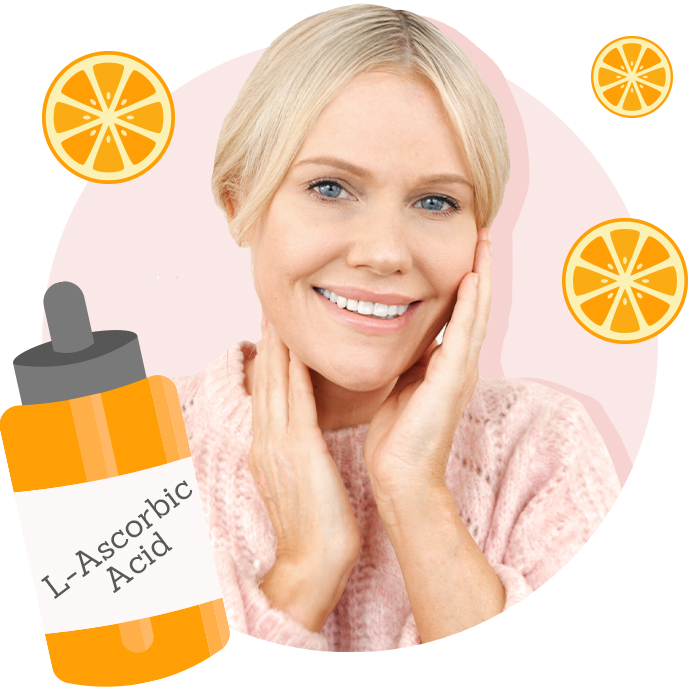 Our bodies naturally produce Hyaluronic Acid. It's a good acid, and is referred to as the 'fountain of youth'; it holds moisture in the tissues of the skin and around joints, helping the body defend against damage that may happen over time💧
As we age, we produce less Hyaluronic Acid. By our mid 40s, our bodies are making only half the Hyaluronic Acid that skin needs to look youthful.
Gradually, the skin becomes drier, thinner and starts to lose elasticity, forming lines and wrinkles.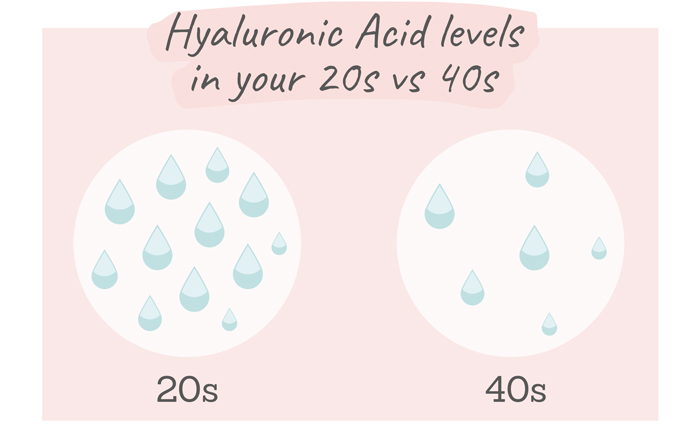 With regular and continued daily use of applying a topical Hyaluronic Acid, skin can look plumper, firmer and feel more toned and hydrated again – taking you back to a more youthful & bouncy complexion! ✨
If you're seeking an exceptional Hyaluronic acid, you won't be disappointed with this NIOD Hydration Vaccine - it's incredible!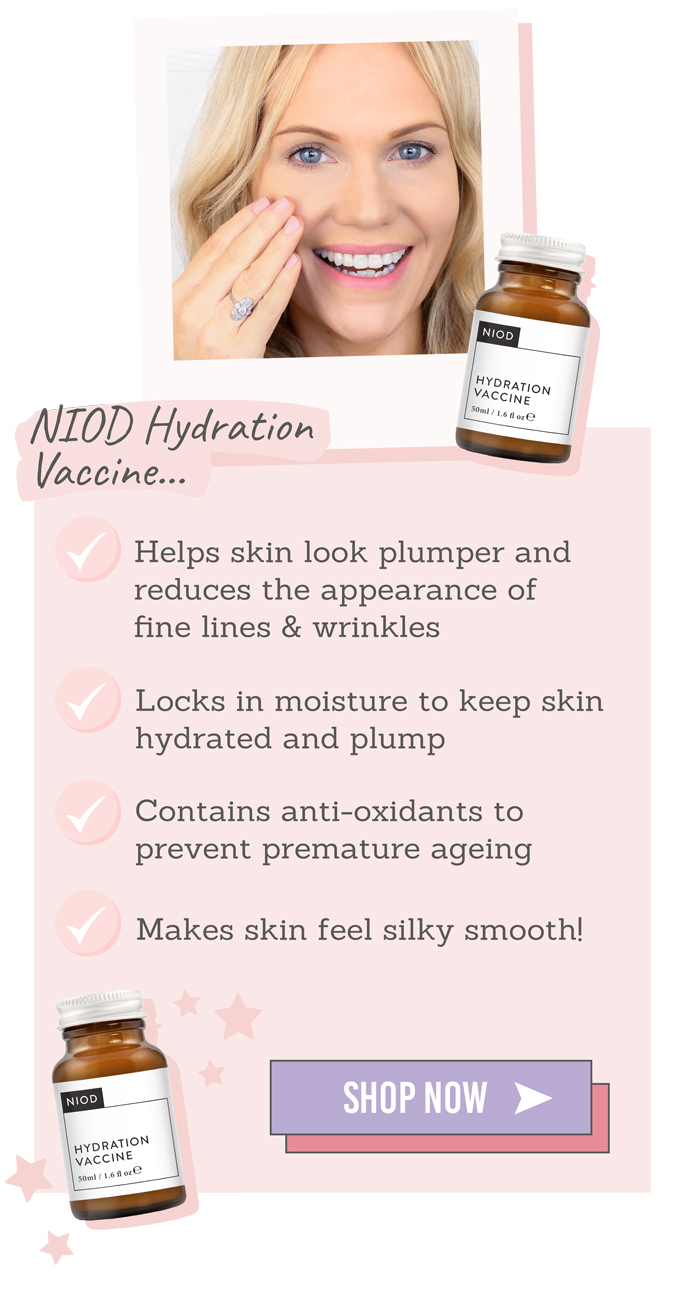 Peptides are Amino Acids that are the building blocks of specific proteins needed by the skin, like Collagen and Elastin. They help skin stay firmer and more elastic for longer!
Studies have shown that Copper Peptides are not only an excellent antioxidant, but also promote the production of Collagen, Elastin & Hyaluronic Acid, which helps slow the formation of wrinkles & keeps skin hydrated 💧
If you've not tried a Copper Peptide yet, you'll fall in love with this NIOD Copper Amino Isolate Serum - it has the power to transform skin in just a matter of weeks! 👏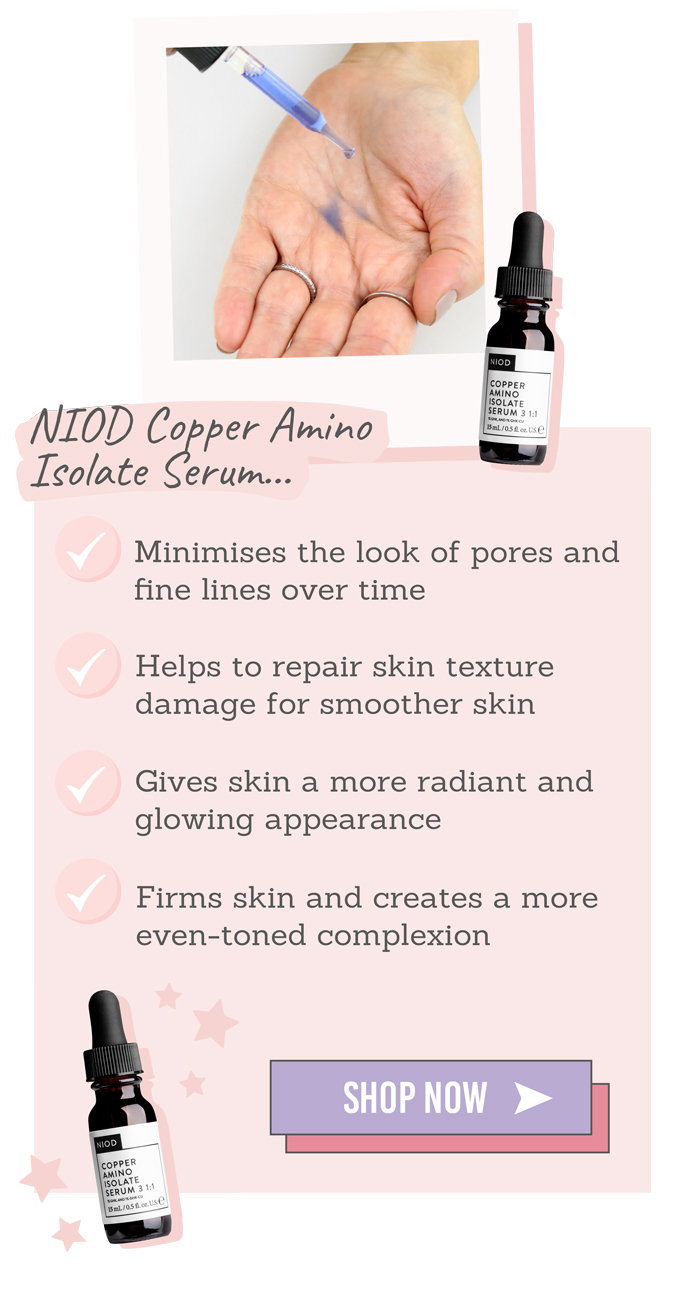 From the age of 25, the skin gradually decreases its production of Collagen - It reduces at a rate of 1.5% per year, so by the age of 45, Collagen levels can have declined by as much as 30%.
So, what does this mean for our skin?
When Collagen production starts to reduce, fine lines and wrinkles, saggy, thin or uneven skin starts to form.
If we replace lost collagen internally and keep our Collagen levels high, then we can help turn back time and slow the ageing process down ⏱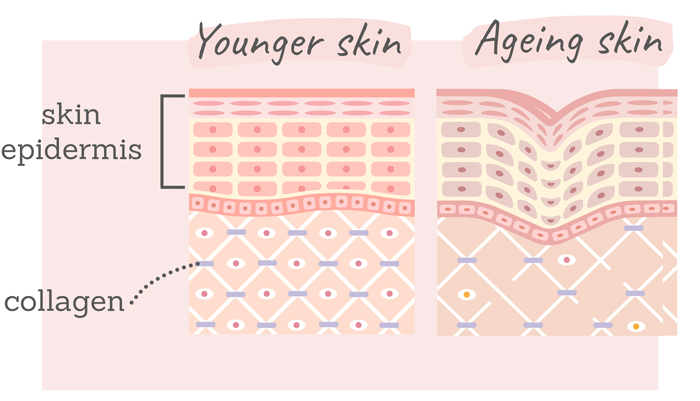 I swear by this Rejuvenated Collagen Shots drink (I've tried so many Collagen supplements over the years, but this one in my view works and tastes best – I've taken it for years now!) 
I was amazed by the results of drinking Rejuvenated Collagen Shots in only a few weeks! I think you'll love the difference it makes to your skin too 💕

The damage from the sun's rays can happen to our skin even on a cloudy winter's day sitting inside by a window!
In particular, the UVA from the sun's rays ages our skin from deep within (even if we do not burn). UVA damage leads to brown spots, sagging skin, fine lines and wrinkles over time ⏱
Applying a UVA & UVB skin protectant every day will help slow skin ageing.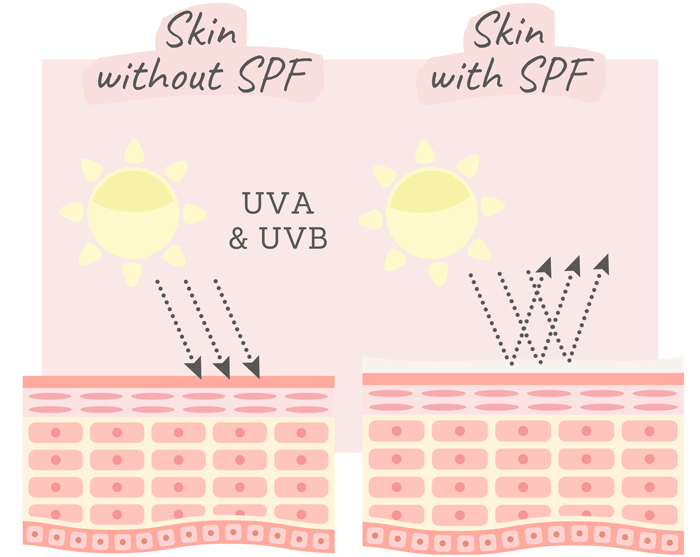 Look for sunscreens that are labelled 'broad spectrum', which block both UVA and UVB rays. You'll also need an SPF of at least 30.
Remember, UVA protects against 'ageing' and UVB protects against 'burning'.
I love this Ark Skincare Protector SPF30 because it acts as a makeup primer too! 💄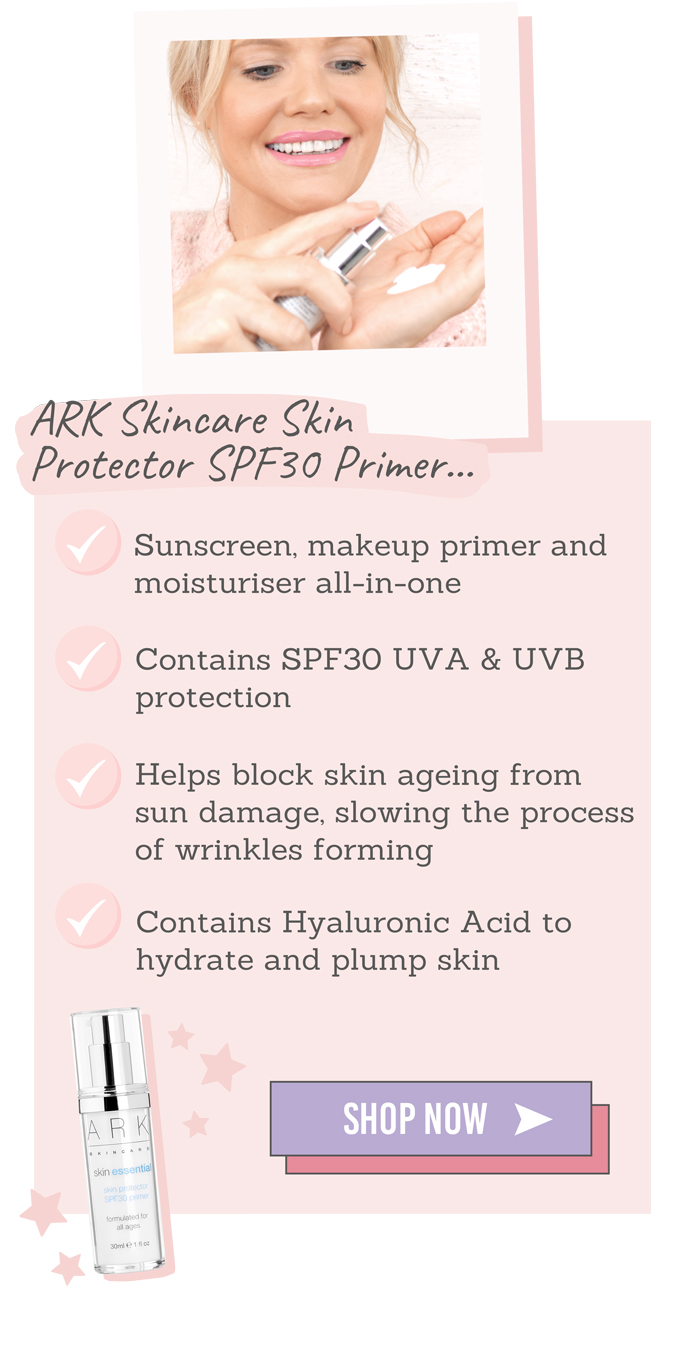 Remember; you don't need to use all of these active ingredients at once, but instead, find the best combination or one for you over time.
If you haven't already, be sure to watch my video above 👆 as I share with you the products I like to use daily that give great results! ✨
Plus, scroll down to discover even more tips that I think you'll love below!👇