BATB045_How to Apply Eyeliner For Your Eye Shape
As a makeup artist, I love how a simple swoosh of eyeliner can beautifully define the eye! 👁
See all of my tips below 👇 on how to apply eyeliner best for your eye shape!
Well-applied eyeliner can make all the difference to your look.
Your eye colour pops, your lashes look thicker and fuller, and your eyes appear brighter and wide awake 🤩
If you're not getting the effect you hoped for from your makeup regime, it may be that your current eyeliner technique is not suited to your eye shape? 👁
If you're looking for an eyeliner that stays put all day without smudging or running, then I've got the perfect liners for you! 
These Eye of Horus Eyeliners are my go-to liners for beautifully showcased, smudge-proof eyes - and they come in a stunning array of colours! 🎨
Their creamy, highly-pigmented colour has maximum staying power, making them a staple in my makeup kit - and I hope for your beauty bag too! 💕
"

These liners are my go-to for smudge-proof, showcased eyes that last all day long!

"

Makeup Artist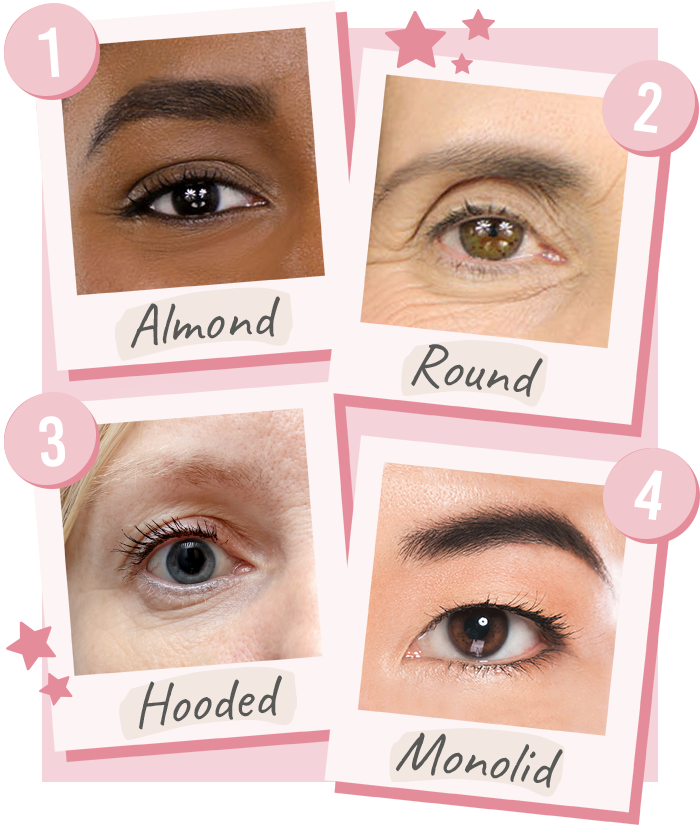 Here's the thing; different eye shapes need attention in specific areas to get the very best definition.
Using my tips and techniques here, you'll soon be getting the best from your eyeliner to enhance your eye shape… 🙌
The important bit...
In this tutorial, I'll recommend ways to use eyeliner for general eye shapes; this isn't to say that the way you are currently using your eyeliner is wrong by any means!
If you love how you've applied your eyeliner for years – stick with it!

Beautiful almond eyes resemble the shape of an almond.

They have a very slight upswept outer corner on the bottom rim of the lower lid.

When you look straight ahead at the mirror, if you can't see the whites of your eyes below the iris (the coloured part), you have almond-shaped eyes.
Almost any eyeliner look will suit almond-shaped eyes, however, here's my favourite way to enhance almond eyes...
You could do this technique using a statement liquid liner or a soft eyeliner - whichever you find easiest or most flattering!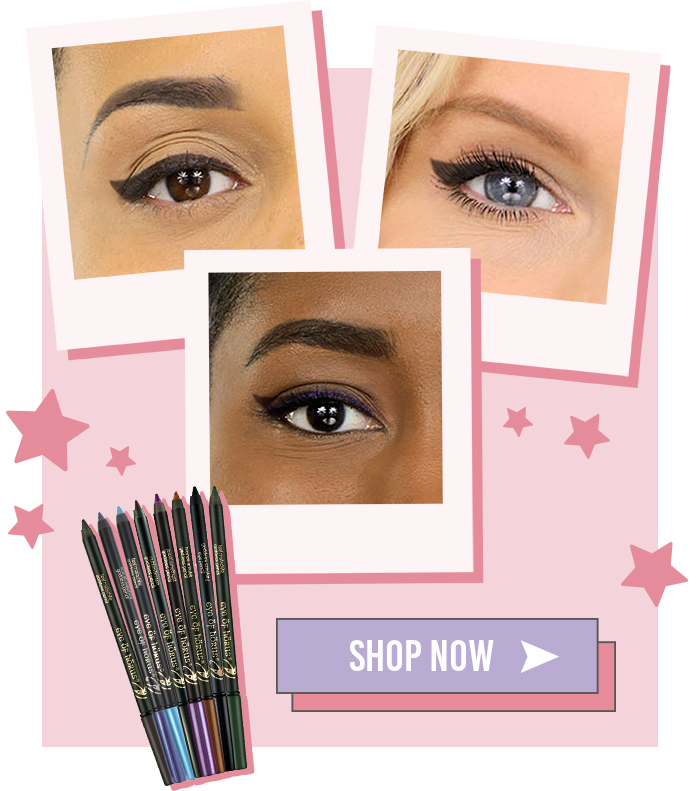 For a beautiful, sultry look, try using a deep purple eyeliner shade, such as this one in shade 'Amethyst Purple' 💕

Round eyes are round & large!

When looking straight ahead at the mirror, you may see the whites of your eyes below the iris (the coloured part)
I love round eyes; they always look stunning, and as a makeup artist, I love to elongate round eyes to make them even more striking! 🤩
The key is to extend the liner outwards, towards the end of the brow, as opposed to creating a liner look that flicks upwards.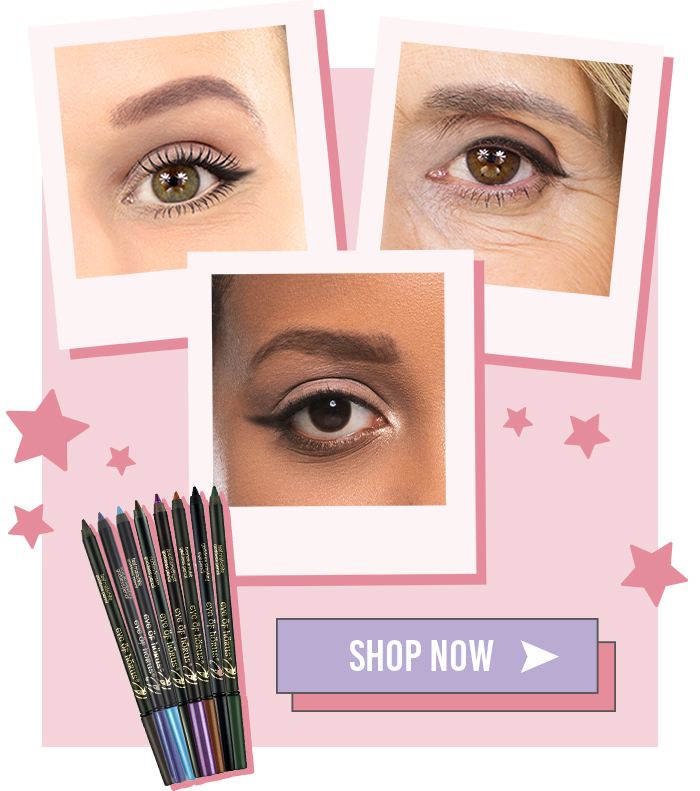 And remember, you don't have to wear black eyeliner; you can create the same effect (but more natural-looking) using a soft bronzed shade.
Take a look at some of my favourite Eye of Horus Eyeliners here 💕

Sexy & sultry hooded eyes feature a layer of skin that falls over the crease, causing the lid to appear smaller.

If your eyelid crease is not visible at all when your eyes are open, your eye shape is hooded.
Some of the most beautiful women in the world have this eye shape. I love to make up hooded eyes – they always look so sexy!! 💖
If you wish to enhance them even more, try to give the illusion of more 'open' eyes – so with this in mind, less is more when it comes to using eyeliner.
The trick is not to apply eyeliner to the eyelid, but to apply it to the upper waterline instead.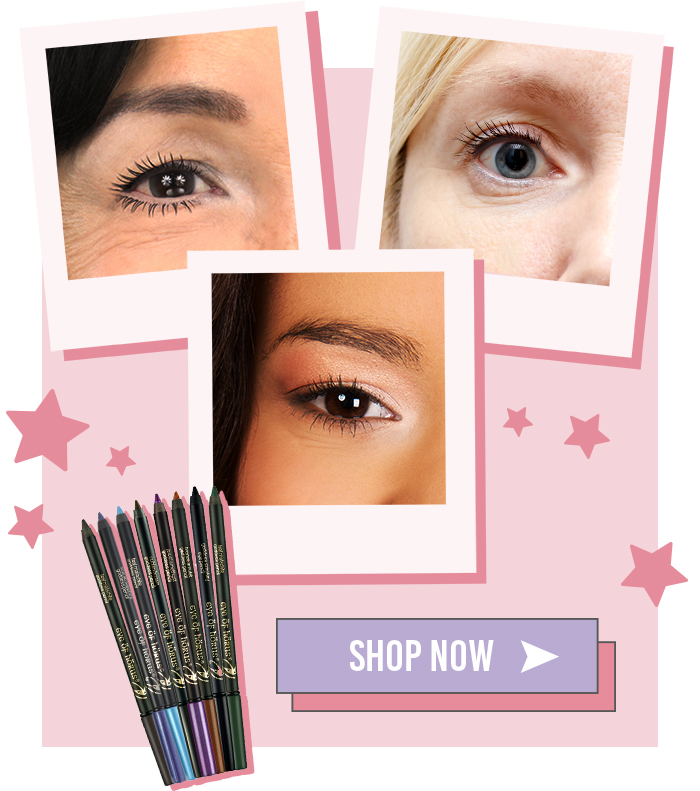 This technique is very easy but can take a little practice. However, once mastered, it's effortless! 🙌
The Eye of Horus pencils are the perfect tools for this job, as they're waterproof & smudge-proof, so will stay put on your waterline all day long! ⏱
And for the tear duct area, this Eye Delight shimmer looks beautiful and really helps to lift & open up hooded eyes!

Stunning monolid eyes have very slim eyelids.

This eye shape tends not to have a socket crease or indentation at the top of the lid.

There is not a prominent brow bone.
This is such a pretty eye shape! 💕
It looks stunning with a cat-eyed eyeliner flick, which can be as thin or thick as you like!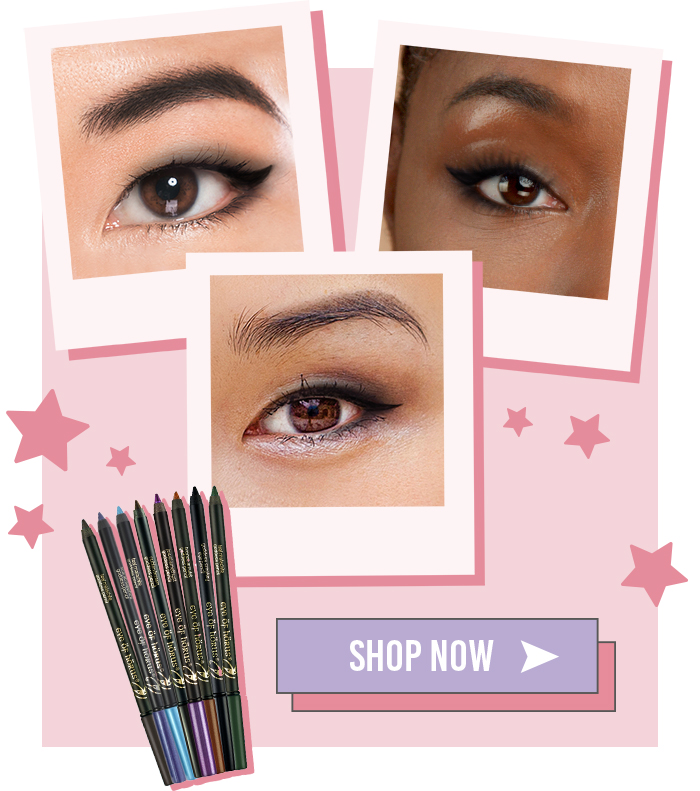 I like to use these soft Eyeliners by Eye of Horus to work with on monolid eyes, as they glide so softly over the lid and are easy to smudge before they dry. Plus, they stay put all day! 👏
I also love this Liquid Eyeliner for its ease of use and fine tip – making it perfect for creating a winged eyeliner look! 💖
If you despair at checking your makeup in the mirror, only to discover your eyeliner has leaked and smudged across and under your eyes, then these eyeliners will be your holy grail! 🙌
With serious smudge-proof and fade-proof colour, the Eye of Horus Eyeliners are one of the longest wearing eyeliners available in the world...
...meaning you look as good at the end of the day as you do at the start! 🤩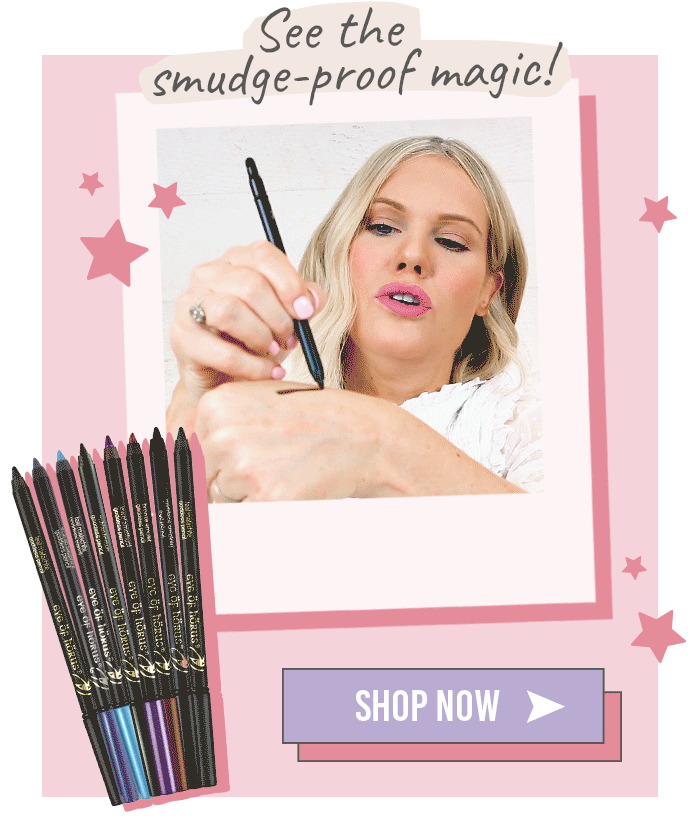 Sometimes, the quickest way to transform any eye makeup look from 'now to wow' is to simply switch up the colour of your eyeliner! 🎨
I've made a whole blog for you all about choosing the best eyeliner shade for your eye colour...
...which you can learn all about here!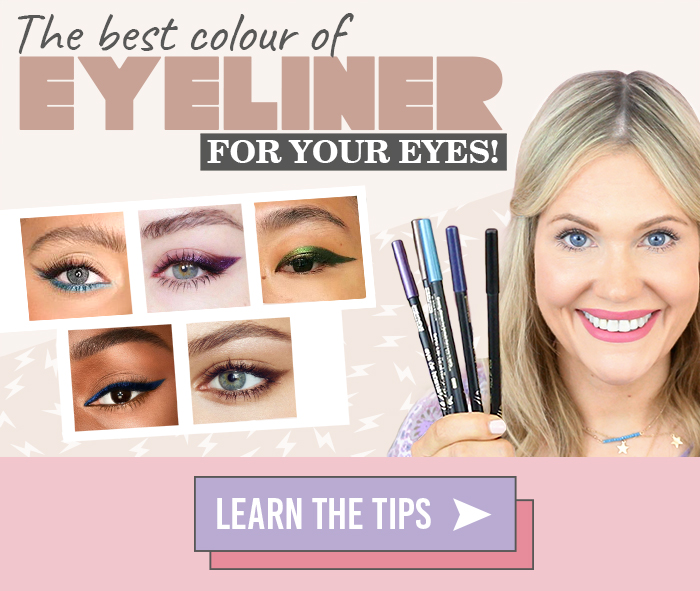 I hope my eyeliner tips have given you some inspiration and the confidence to try wearing your eyeliner differently?! 💖
Plus, scroll down to discover even more tips that I think you'll love below!👇