BATB129_Three style tips for lunch with your friends
One of my favourite things to do over the weekend is catching up with my girlfriends over a yummy lunch!🍴💖
Grabbing lunch with the girls is also the perfect excuse for looking good while still feeling comfortable; you don't want to look overdressed, but you want to feel your best!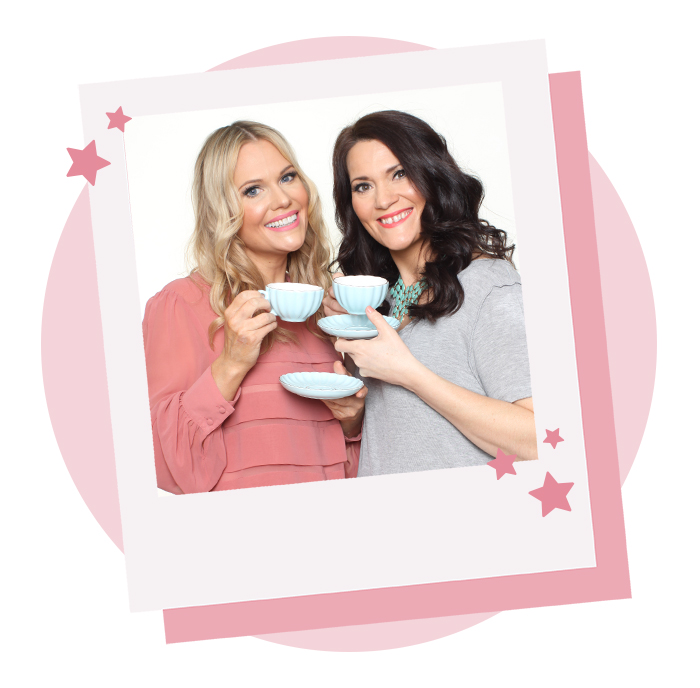 Of course, you don't have to dress up for your girlfriends, but in our busy lives, sometimes this is the best chance to celebrate our style and inspire each other 🌟
There are no rules when it comes to what you wear (as long as you feel good!!), however, there are specific problems we all face at times...
...that have simple solutions! 👍
If you love wearing your jeans, join the gang! 👖
Your jeans are always reliable and always easy to wear, but sometimes we just need our jeans to feel a touch more sassy and sophisticated.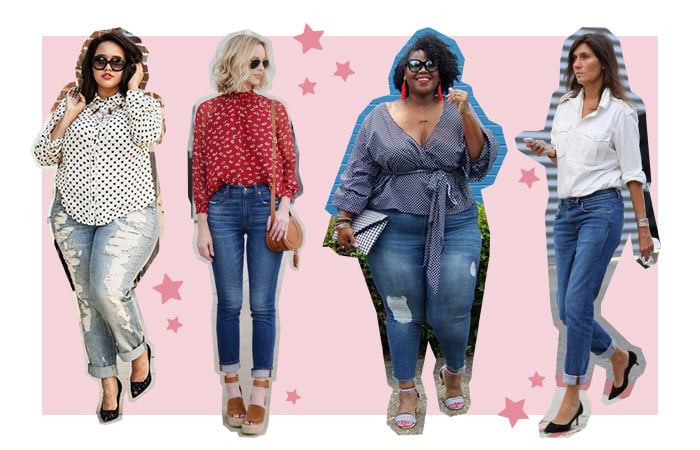 Wearing a formal blouse or crisp white shirt with jeans is the perfect juxtaposition between formal and casual! 👚👖
And, teaming this with a shoe with a little height further elevates your jeans to a whole new level for that instant cool factor! 👠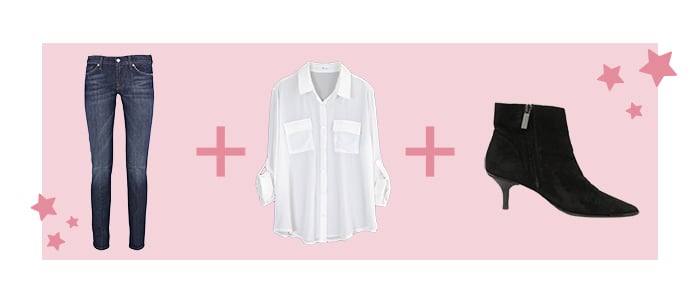 Top Tip!
Play around with turning up your jeans to show off some sexy ankle cleavage!
If you're comfortable wearing just one colour, or perhaps your wardrobe consists of lots of basics…
…this just means you can go to town adding your personality through your accessories and a bright lip! 💎💋
Let your accessories do the talking!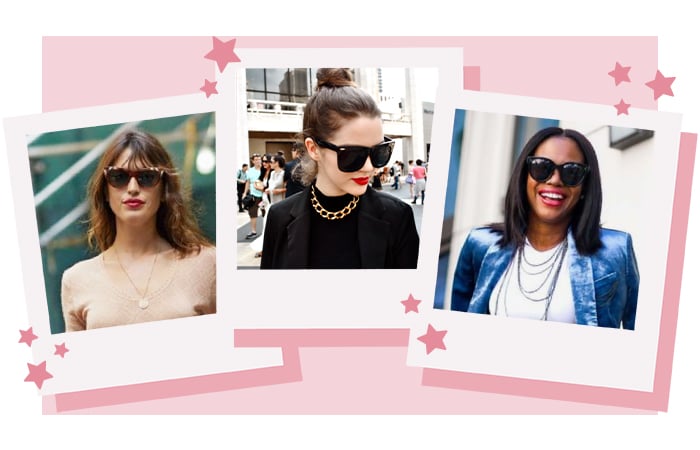 Just add a pop of bright lipstick for instant 'glam-without-trying', some oversized sunglasses and a statement necklace to bring some sparkle, pizzazz and a focal point for your outfit 😎💄
A winning formula every time!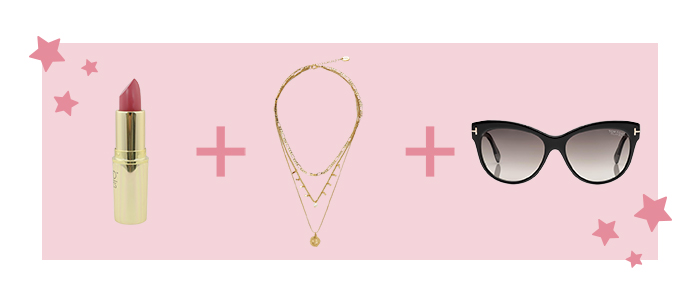 Top Tip!
If you're rocking a chunky, statement necklace, remember for the best fit, it should be either one inch shorter than your neckline (sitting on your skin) or one-inch longer (resting on your top).
I think we all have those days when we feel a little self-conscious (particularly around that time of the month!) and just want to throw on an oversized jumper and hide! 
But by covering up in oversized tops or shapeless dresses, you may be making yourself look frumpier 🙅‍♀️
It's high time to celebrate being you – because there is only one you, and you're pretty awesome! 💖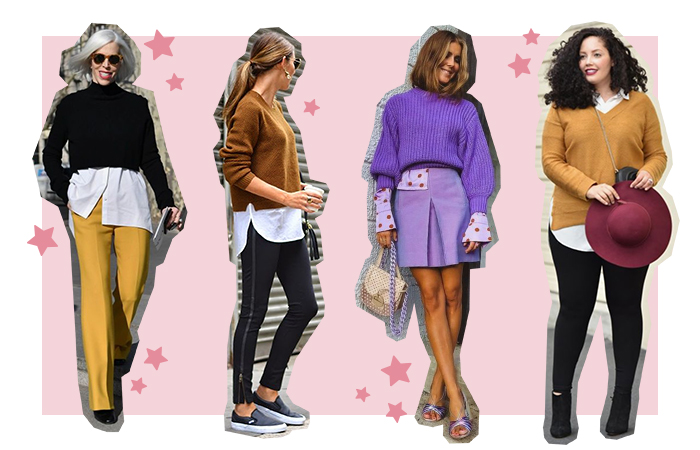 Forget the myth that you've got to wear something tight to create a flattering silhouette!
Simply layering a cropped top over a blouse or shirt gives the illusion of an instant waist and a sexy silhouette without clinging to our tummy areas! 👏
Great when you're feeling bloated and want to leave plenty of room for lunch!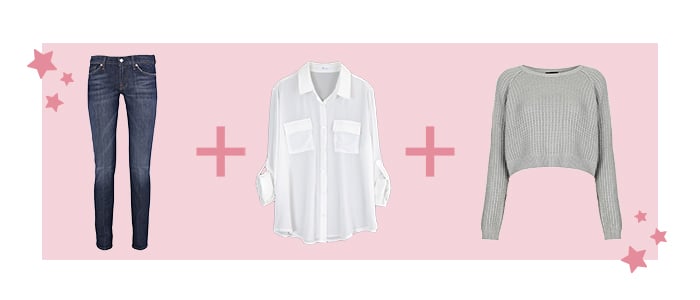 Top Tip!
Rouche the sleeves of your top to give your look a more effortless, relaxed vibe...
...or add a pair of ankle booties with a small heel for extra sass! 💁‍♀️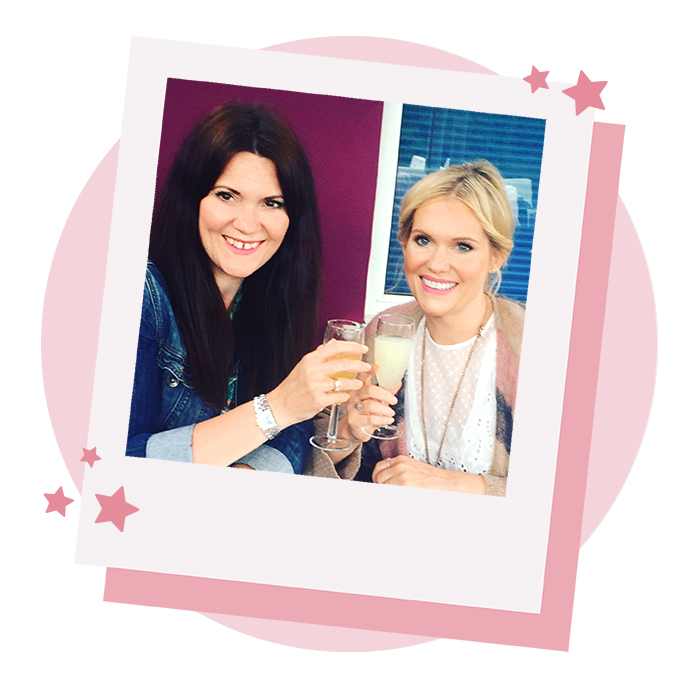 I hope these quick and easy style up-dates, that you can pick and choose from to add to your look, leave you feeling stylish, confident and ready to celebrate being you when you next step out to lunch with friends! 💕👯‍♀️
Bon appétit!