Doll 10 - T.C.E Super Coverage Serum Makeup
Does your skin sometimes leave you feeling a little less confident? 
 Do you wish to perfect blemishes, hyperpigmentation, broken capillaries, age spots, redness, rosacea, discolouration, pores (and more!)…
…but without leaving you in a dry, cakey mess or even looking like you're wearing any foundation!
This long-lasting, extreme-coverage foundation with a lightweight feel could solve all your skin worries!
For a nourishing formula that literally covers everything but still feels like your skin - look no further than Doll 10's:
T.C.E Super Coverage Serum Makeup
…meet your new favourite full coverage 'forever' foundation!
T.C.E stands for: This Covers Everything… 
…and it most definitely lives up to its name!
T.C.E hides all your skin woes seamlessly, effortlessly and without ever looking or feeling heavy or mask-like. 
In fact, this foundation not only gives your skin extreme coverage but also leaves it looking healthy, fresh and flawless with a real-skin finish, only more perfected!
Gift your skin (and your confidence!) high coverage and hydrated skin with a naturally flawless finish…
… and not a cakey bit in sight or heavy feeling on your skin!
What makes this foundation so unique?
T.C.E is unlike other full coverage foundations that can often be dry, heavy and cakey looking…
…instead, the out-of-this-world coverage still manages to make your skin feel better than ever and look natural, as if you're not even wearing makeup!
Doll 10's T.C.E Super Coverage Serum Makeup is a brightening, colour-correcting, skin-nourishing serum foundation that nourishes your skin instantly while providing a flawless full-coverage finish.
The serum in the formula makes the foundation feel weightless on the skin, while the foundation part gives you long-lasting, superior coverage that hides everything you want to cover with a clever blurring effect that even minimises the look of pores.
This concentrated clean formula contains healing and soothing ingredients like Vitamin C, Magnesium, Green Tea and Aloe Vera Extract.
Vitamin C
Antioxidant Vitamin C is the perfect anti-ageing ingredient, smoothing and softening wrinkles and fine lines, evening skin tone, protecting skin from free-radical damage, and helping repair, hydrate, and condition dry skin for a healthy, glowy complexion!
Magnesium
Magnesium Sulfate may help to soothe irritated blemishes, helping them heal faster and reduce the excess sebum often produced in congested skin types.
Green Tea & Aloe Vera Extract
Anti-inflammatory and antioxidant Green Tea (also known as the 'eternal youth' plant!) helps soothe and calm skin while protecting collagen production and fighting free radicals for overall skin health and deep skin hydration. 
Soothing and healing Aloe Vera helps calm and hydrate your skin and binds moisture to help your skin feel less dry. Plus, being anti-inflammatory and an antioxidant, it fights wrinkles and other forms of skin damage to boost your complexion!
And that's not all… 
The clever and weightless silk pigment blend means the product will never settle into fine lines, cracks or creases.
... what's not to love?!
So weightless you might even forget your wearing any makeup at all…
Lightweight coverage with zero 'cakey-ness' – sign me up!
Plus…
Just squeeze the custom-dose tip applicator for the perfect amount to be buffed into the skin leaving unbeatable, seamless coverage…
…a little goes a really long way to give you the even-looking complexion with a natural glow you've always dreamt of.
T.C.E Super Coverage Serum Makeup is a weightless, hydrating, extreme coverage (yet lightweight-feel!) dream of a foundation that's also clean, vegan, hypoallergenic and oil-free.
Thank you, Doll 10, for delivering a simply phenomenal product!
Will you be a Doll 10 doll, too?

Extreme coverage that hides any imperfections perfectly for a natural, flawless finish

Covers blemishes, hyperpigmentation, broken capillaries, age spots, redness, rosacea, discolouration (and more!)

Serum formula means your skin is also left hydrated & nourished

Lightweight formula that feels natural without drying or cakeyness

Skin instantly looks more even with skin tone and texture improved after just one application

Redness is immediately covered, and pores instantly appear smaller

The appearance of fine lines and wrinkles is minimised, and skin instantly appears noticeably smoother

Nurturing ingredients thanks to concentrated clean formula with soothing ingredients like Vitamin C, Magnesium, Green Tea and Aloe Vera Extract

Long-wearing with the skin still looking visibly more even after 12 hours of wear time
Award Winning Formula
Don't just take our word for it – check out these outstanding awards that Doll 10 T.C.E Super Coverage Serum Makeup has achieved:
Supergreat Community Choice Beauty Awards (SGBA) 2022 - Winner

HSN Customer Choice Award for Best Foundation 2022

QVC Italy Customer Choice Award for Best Foundation 2022
About the brand: Doll 10
Founder of Doll 10, Dr Doris Dalton, developed this high-performance beauty brand to be more than just makeup – she wanted to create products designed as beauty solutions powered by clinically proven, clean ingredients. Each product is designed to be easy to use so that it would be convenient for everyone to get "Dolled Up" in just 10 minutes a day! Enriched with good-for-your-skin ingredients, this doctor-developed makeup brand will get you looking great and give your skin a naturally beautiful boost too! Give yourself 10 minutes of precious "me time" with Doll 10!
At Beauty and the Boutique…
We love beauty and animals – so you always know the products we sell are never tested on animals.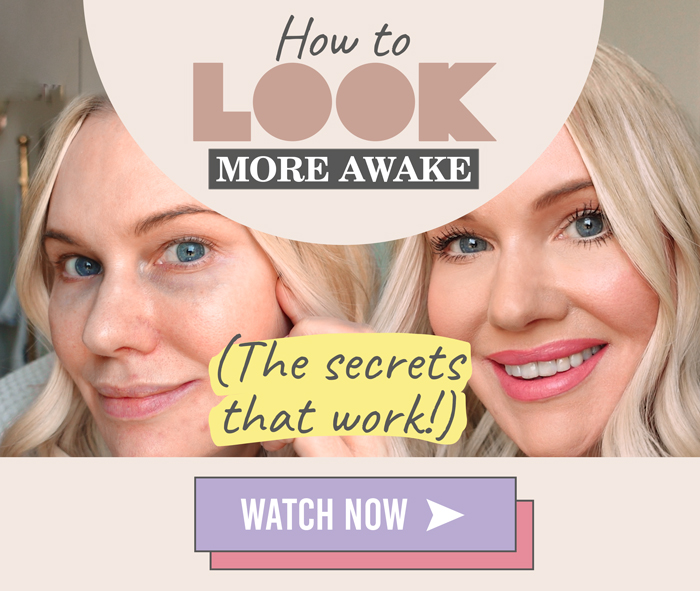 I hope you love using this Doll 10 - T.C.E Super Coverage Serum Makeup as much as I loved hand-picking it for you!
Need more help?
Should you need more help with your new Doll 10 - T.C.E Super Coverage Serum Makeup, be sure to get in touch with us 👉 here, we'd love to hear from you!
Show us your selfie!
We love seeing how you like to use your Doll 10 - T.C.E Super Coverage Serum Makeup Send us your selfie wearing your new purchase 👉 here and let us celebrate you!